Sean Kaufman
The Japanese-American actor Sean Kaufman, best known for his breakthrough role in "The Summer I Turned Pretty", was born on 22nd June 2000, in New York City, USA. The rising star has over a million Instagram followers, a milestone that perhaps seemed unattainable to him before 2022, when he won viewers over with his performance as Steven Conklin.
Career
Although Sean has been acting for over a decade, he currently finds himself not only navigating his newfound fame, but also growing and learning as an actor in his first prominent role. The New Yorker's career started in 2012, when he earned his first acting credit as the narrator of the short film "City World". Three years later, he had a minor role in the short "Mature Young Adults", followed by his portrayal of Taro in "Happy Baby".
Sean the made a brief cameo in an episode of "Law & Order: Special Victims Unit" and guest-starred as Kevin in two episodes of "Manifest". A three-year hiatus ensued, until his next acting job in "FBI: Most Wanted", and he subsequently joined the cast of "The Summer I Turned Pretty" as Steven, appearing in 15 episodes as of October 2023.
Created by Jenny Han, and described as a story about "first love, first heartbreak, and the magic of that one perfect summer", the coming-of-age romantic drama series is based on Jenny's novel of the same name, and premiered on Amazon Prime Video in June 2022 to rave reviews. The main character is Isabel (played by fellow rising star Lola Tung), a girl on the cusp of her sixteenth birthday who falls in love with two brothers. Sean plays Lola's on-screen brother, who has become a central character, despite not being a prominent figure in the book series.
Currently, Sean finds himself in a transitional stage in his career, as he has a dedicated and growing fanbase but is not yet mainstream enough for basic details of his life to be common knowledge. For example, only those who closely follow the thespian are aware that he began acting in seventh grade, as a way to get closer to his crush.
"She wanted to be in the musical in middle school," he explained in one of his first press interviews. "I auditioned for it. I was really excited to spend time with her and be part of it. Then I ended up getting one of the leads." It was then that Sean realized that he liked being on stage, and bringing characters to life.
Later, during college, Sean began reading more plays and watching more movies, which is when he began understanding the impact that storytellers and actors have on the world. "That was my introduction to new literature. It built this fire inside of me," the creative shared.
According to Sean, he learned that he'd landed the role of Steven during his last day of junior year in college. At the time, the actor was getting ready to return home as the semester had ended; his roommate was preparing the U-Haul to move their belongings out of their shared apartment, so Sean was alone when he received the fateful call.
Auditioning and working while studying at a conservatory is frowned upon, so Sean found himself having to lie and sneak around to film the first season of the series, and audition for other roles. Although he had a couple of close calls and was once spotted at a train stop by a teacher whose class he'd skipped to attend an audition, the actor managed to pull it off with help from his friends, who "got [him] through a lot of long nights and early mornings".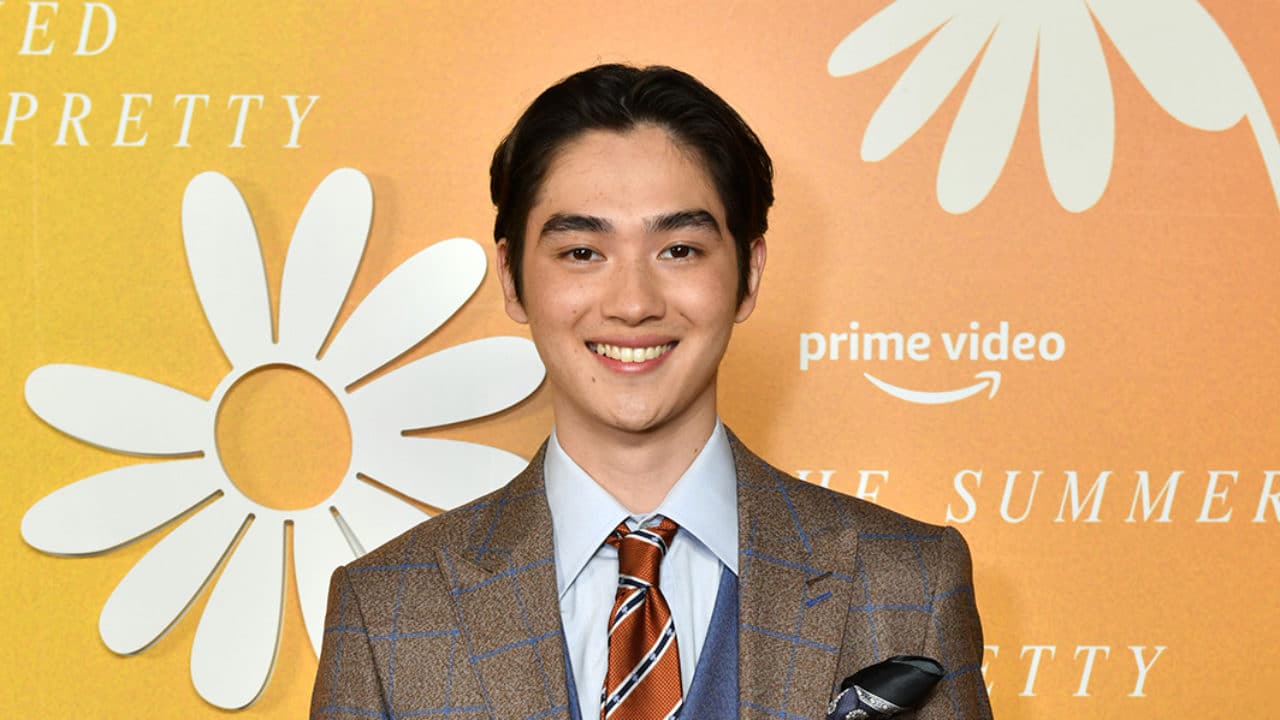 After filming the first season, a year-long waiting game ensued, and some cast members began doubting the project. That changed when "The Summer I Turned Pretty" premiered to an amazing fan response – and part of the show's success is thanks to the vibrant chemistry between its characters, as according to Sean, he spent plenty of time hanging out with his co-stars, and has since forged close friendships with many of them.
Asian representation is important to Sean, as he vividly remembers the first time he saw someone who looked like him on American TV – that was Steven Yeun in "The Walking Dead". In a similar vein, one of the many topics Sean dealt with during filming "The Summer I Turned Pretty", was workplace discrimination as an Asian-American.
Personal Life
In January 2023, Sean went Instagram official with girlfriend Nikol Tsvetanova, a fellow actress who was born in Bulgaria but raised in Texas. After graduating from New York's SUNY Purchase Conservatory of Theatre Arts with a Bachelor of Fine Arts degree in acting, the brunette had roles in various plays, and an episode of "Law and Order: Organized Crime". As it happens, Sean also studied at the Acting Conservatory at Purchase College, so it's possible that their paths crossed there.
Nikol's website describes her as 'a creative who strives to make art that is universal yet specific, alive and dynamic, and resonates with audiences'. The actress, who has already written and directed her own projects, studied a slew of skills at SUNY, from script analysis and theater history, to armed stage combat and dance.
Some of Nikol's other talents are languages, as she's not only fluent in English and Bulgarian, but also studied French for three years. Music and dance are two more of her strong points, as she's a skilled violin player, plus has basic modern dance and ballet training.
Nikol, who is currently based in New York City, enjoys baking, yoga, and knitting in her limited free time. Far from capitalizing on her relationship with Sean, she prefers to keep her personal life to herself, and rarely shares photos with her boyfriend.
Sean is 5ft 9in (175cm) tall and weighs about 155lbs (70kgs). The actor's net worth is currently undefined but believed to be close to $500,000; according to media outlets, the cast members were paid between $20,000 and $35,000 to film the first season of "The Summer I Turned Pretty" due to it being a new show. As the series has been renewed for a third season, its popularity has presumably been reflected in the cast member's salaries.
For the time being, Sean hasn't announced any upcoming projects. In a 2023 interview, he revealed that he was working on his first play, as he loves to write in his free time.