Who is Sebastián Rulli?
According to telenovela fans, throughout his career, Sebastián Rulli has consistently delivered compelling performances, captivating audiences with his charisma and talent. His on-screen presence and versatility as an actor have made him a sought-after figure in the Latin American entertainment industry. Whether in romantic dramas, comedies, or crime series, Sebastián's contributions to the world of television have left a lasting impact. However, he's probably still known best for his role as Hector Ferrer Garza in the world-popular telenovela "Rubi".
This article takes a closer look at the life and career of the talented actor, who has become a household name in the Spanish-speaking world.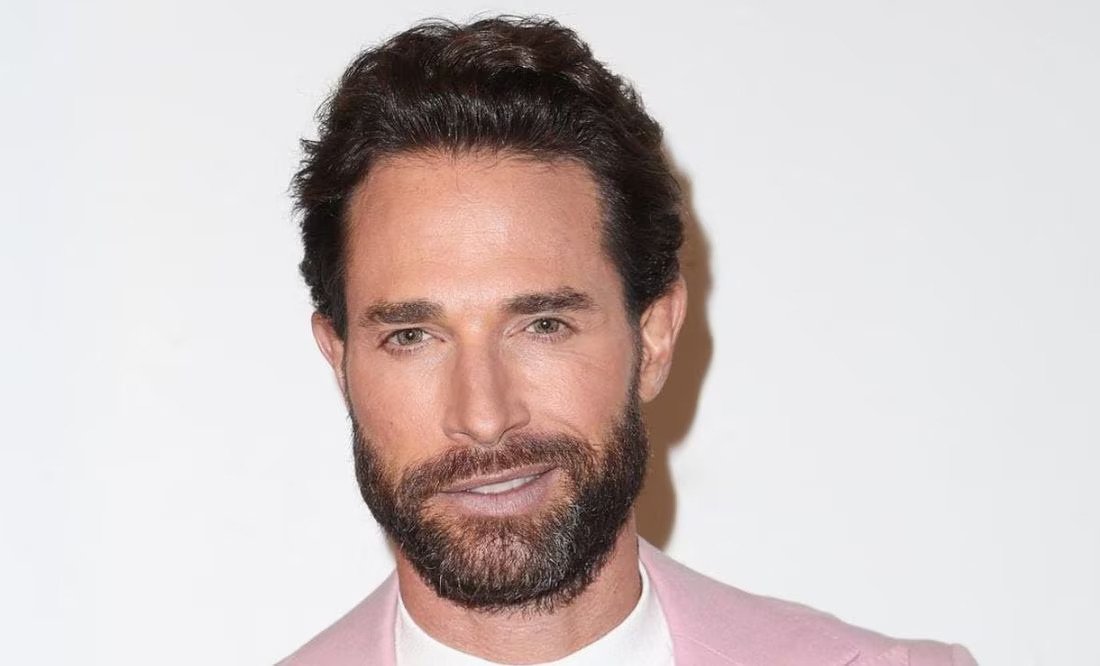 Early life, family, and education
Born Sebastián Óscar Rulli on 6 July 1975, which makes Cancer his zodiac sign, he hails from Buenos Aires, Argentina, where he spent most of his formative years, raised by his parents alongside his two siblings. His family prefers to keep their lives away from the media's attention, so nothing is known about them.
When it comes to Sebastián's educational background, he attended a local high school, and upon matriculating in 1993, enrolled at the University of Buenos Aires, where he studied Business Administration.
Prior to his acting career, Sebastián worked as a fashion model in Europe. Sebastián's journey into the world of acting began with his enrollment at the prestigious Televisa's Centro de Educación Artística (CEA) in Mexico. This renowned institution has nurtured the talents of numerous successful actors and actresses in the Mexican entertainment industry. Sebastián's education at CEA provided him with the necessary skills and knowledge to embark on his acting career.
Acting career
Sebastián made his acting debut playing Ignacio in the 1996 drama series "Montana Rusa, Otra Vuelta". He followed with his roles in "Locas Por Ellos" (1997), "Verano del '98" (2000), and "Clase 406" (2003), before he landed the role in "Rubi" in 2004.
In this telenovela, Sebastián portrayed Héctor Ferrer, a character that marked his breakthrough role. "Rubí" was a massive success, with Sebastián's charisma and chemistry with co-star Bárbara Mori contributing significantly to the show's popularity.
Sebastián's role as Santiago Marquez in the 2007 telenovela "Pasión" earned him critical acclaim, and solidified his position as a leading actor in telenovelas. His portrayal of the wealthy and conflicted Santiago showcased his depth as an actor.
Mañana llega el gran final de #Teresa . No te lo pierdas a partir de las 12hs @canalestrellas . Que gran proyecto, que gran historia. Sublime actuación de @angeliqueboyer 👏👏👏👏😍

Posted by Sebastian Rulli on Thursday, April 19, 2018
In the following years, Sebastián's chemistry with Angelique Boyer in the romantic drama "Teresa" (2010-2011) was palpable, and his role as Arturo de la Barrera Azuela further cemented his status as a leading man in the industry.
From 2012 through 2013, Sebastián played Francisco Guzman in the series "Amores Verdaderos", followed by his role as Alejandro Almonte in the telenovela "Lo Que La Vida Me Robo" (2013-2014), which garnered accolades and demonstrated his ability to tackle emotionally charged characters.
Another of his notable roles was as Marcelo in the romantic drama "Three Sides of Ana", also starring Angelique Boyer and David Zepeda, which earned him the Soap Opera France Award nomination for International Best Actor.
Venturing into comedy, Sebastián portrayed Mauricio Lopez Garza in the TV series "Papa a Toda Madre" (2017-2018), showcasing his versatility as an actor by displaying impeccable comedic timing, and earning him the Premios TVyNovelas Award for Mejor Actor (Best Actor in a Telenovela).
@007 After "No time to die" and that Daniel Craig will not continue as 007 I have the next Bond! His name is Sebastián Rulli (@sebastianrulli), his last performance is "El Dragón" on Netflix. It has the profile of 007. pic.twitter.com/kUry9CtcRX

— Andres Bernal (@andresclorito) May 14, 2020
Sebastián followed with his role as Miguel Garza in the crime drama "El Dragon: Return of a Warrior" (2019-2020), highlighting his adaptability to diverse genres and complex characters. In the following year, he landed the role of Mauro Alvarez in "Vencer El Pasado", again starring opposite Angelique Boyer. The two won the Premios Juventud Award Me Enamoran (Love), with Sebastián winning the Premios Juventud Award Mi Actor Favorito (Favorite Actor).
In 2022, Sebastián was seen as Luis Alberto Salvatierra in "Los Ricos Tambien Iloran", a drama about Mariana, a poor girl who falls in love with the wealthy Luis Alberto, and now they must confront class differences to save their romance. Sebastián starred opposite Claudia Martin, and the two were nominated for the Premios Juventud Award Me Enamoran.
Most recently, Sebastián played David Salgado in the drama "Mas Alla De Ti", which premiered in May 2023.
Wife and kid
Sebastián's personal life has been a subject of interest to the media. He's been in high-profile relationships with several well-known actresses, including Aracely Arámbula and Cecilia Galliano. He was married to Cecilia from 2008 through 2011, and the couple had a son together named Santiago, born on 15 January 2010. Sebastián showed his son's face for the first time in 2022 when he shared their joint photo taken on Santiago's 12th birthday.
When it comes to his relationship with Aracely Arámbula, the two dated for a few months, during 2012 and 2013.
Currently, since 2014, Sebastián has been in a relationship with actress Angelique Boyer, whom he met on the set of "Teresa", and the couple has become a beloved and prominent pair in the Latin American entertainment scene.
Philanthropy
In addition to his acting career, Sebastián Rulli is involved in various charitable causes, supporting initiatives related to children's health and education. His philanthropic endeavors reflect his commitment to making a positive impact beyond the realm of entertainment.
Age, height, and net worth
Sebastián Rulli is a well-known actor with a striking appearance that has made him a heartthrob for many fans (mostly female). He is 48 years old, but according to his admirers, he's generally considered to have a lean and athletic build. Sebastián stands at the height of 6ft 2ins (1.88m) and weighs around 190lbs (85kgs).
He has a strong and chiseled jawline, which adds to his overall rugged and masculine look. Many of his fans say that his light brown hair, hazel eyes, and handsome look, combined with his acting skills, have made him a prominent figure in the world of telenovelas.
Besides fame, Sebastián has earned a decent wealth for himself. According to sources, as of October 2023, his net worth has been estimated at over $20 million.