Who is Stephanie Salas?
Mexican actress and singer Stephanie Salas Banquells was born under the zodiac sign Aquarius on 15 February 1970, in Mexico City. She has 25 acting credits, and is perhaps still known best for portraying Carmen in the 1992 romantic family movie "Vintage Model", which starred Daniela Duran, Alonso Echanove and Silvia Pinal, and was directed by Raul Araiza. It follows Carmen who loves astrology and has begun hosting her own radio show; the film won two awards.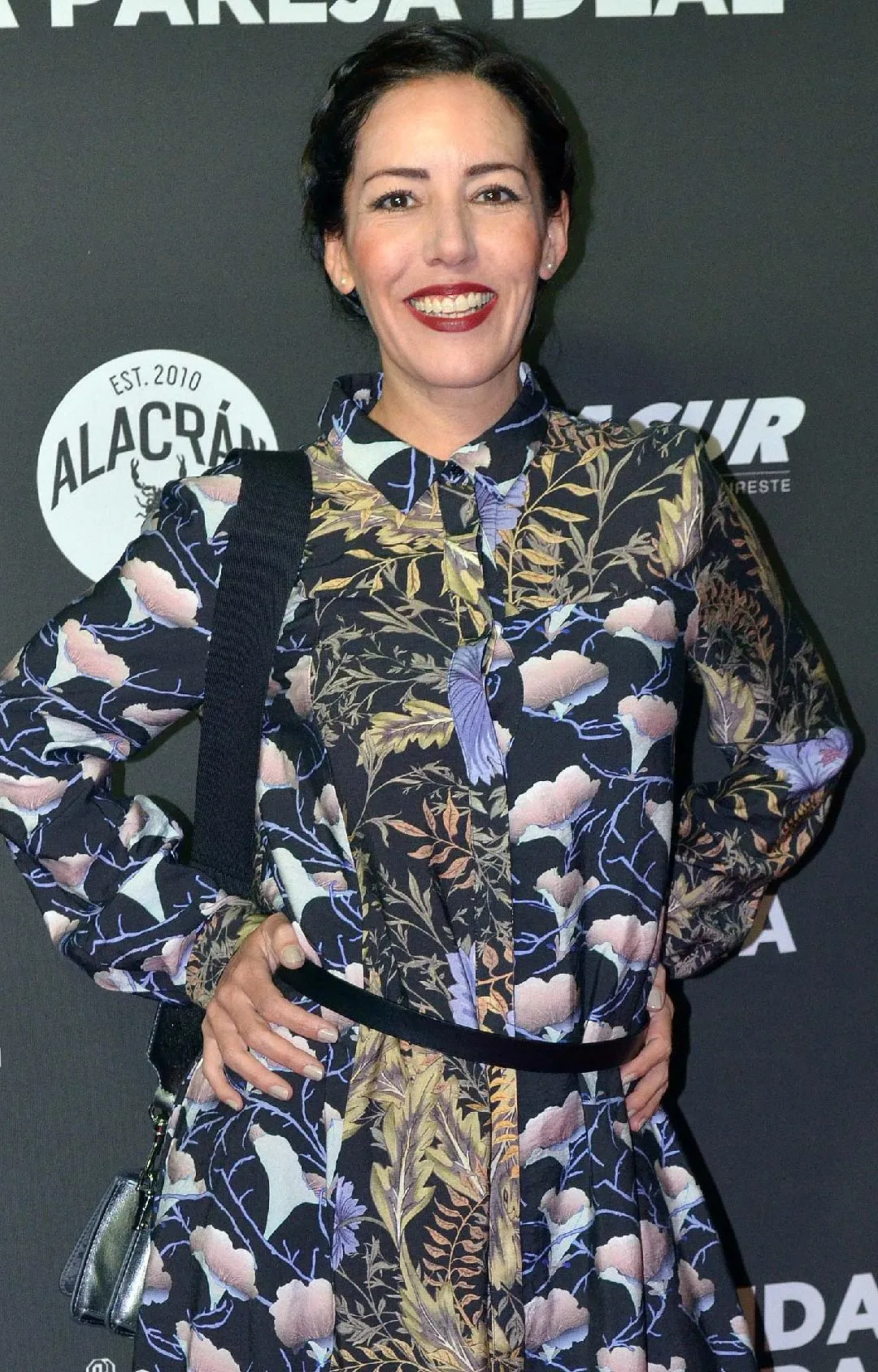 Education and early life
Stephanie was raised in Mexico City alongside her sisters Andrea Salas and Viridiana Margarita Frade Banquells, by their father Micky Salas who's a Mexican musician, and mother Sylvia Pasquel, a famous Mexican actress. Stephanie's grandfather Rafael Banquells was a famous Mexican actor, producer and director, and her grandmother Silvia Pinal Hidalgo's a famous Mexican actress.
Stephanie was eight when she launched her career in the music industry, as she performed live for the first time alongside her mother on the show "Noche a Noche". Not long after this, she was cast to appear in a production of "Vaselina", marking her first stage role and the launch of her acting career.
Stephanie studied at the private Olinca Springfield School in Mexico City, and was 17 when she made her debut TV series appearance, playing Sonia in three episodes of the 1987 romantic drama "El Precio de la Fama".
She matriculated in 1988, and then focused on her career rather than enrolling at college.
Music career
Stephanie released her debut album "Ave Maria" in 1992, and it was followed by her second album "La Raza Humana" in 1994, then "Un Mundo una Esperanza" in 1998.
She's since released only two albums, as she's been focused on acting: her fourth album "Tuna" came out in 2006 and was followed by her fifth, "Soy Lo Que Soy" in 2012.
Roles in movies
Stephanie's debut film role was playing a supporting character in the 1989 horror thriller "Verano Sangriento", and the year 1991 saw her appear in the crime action "Jovenes Delincuentes", which starred Sergio Bustamante and Mario Almada, and was directed by Mario Hernandez. It follows a group of young adults addicted to drugs and a life of crime; the film won one of its two award nominations.
Some of Stephanie's following roles were in the 1991 drama "Mi Querido Viejo", the 1991 crime action thriller "Ocho Malditos", and the above mentioned 1992 romantic family drama "Vintage Model".
Her following role came in 2004, when cast to star as Graciela in the comedy "Avisos de Ocasion", which also starred Tonny Batres and Kate del Castillo, and was written and directed by Henry Bedwell. It follows Amanda as she's searching for love and happiness.
Stephanie's since appeared in three movies: the 2007 comedy "Mejor es que Gabriela no se Muera", the 2021 drama "Honest Days" and the 2023 comedy "Goy".
Roles in TV series
Stephanie played Sabrina in the 1989 romantic drama "Un Rostro en mi Pasado", and the same year saw her appear in an episode of the comedy "Papa Soltero".
In 1991, she portrayed Pilar in three episodes of the crime thriller "Al Filo de la Muerte", which starred Gabriela Rivero and Humberto Zurita, and follows two people who've fallen in love. The remainder of the '90s saw Stephanie appear in an episode of only three series: the romantic drama "Baila Conmigo", the comedy "Candido Perez, Dr." and the drama "El Candidato".
In 2001, she played Adali in the episode "Soy Una Mujer" of the drama "Lo Que Callamos las Mujeres", and in 2003, Stephanie portrayed Leticia in three episodes of the romantic crime drama "Agua y Aceite", which starred Christian Bach and Humberto Zurita, and follows a woman who's fallen in love.
The following 15 years saw Stephanie appear in only three TV series: the crime thriller "Mujer, Casos de la Vida Real", the romantic drama "Amor Sin Reserva", and the crime action "Sr. Avila". In 2017 and 2018, she played Rosalba Cadena in 162 episodes of the drama "La Piloto", which starred Maria de la Fuente, Arap Bethke and Livia Brito, and was created by Carlos Bardasano. It follows the life of a Mexican stewardess,and the series was nominated for six awards.
Some of Stephanie's most recent TV series roles have been in three episodes of the 2020 comedy "The House of Flowers", five episodes of the 2020 drama "Como Dice el Dicho" and the 2021 episode "Senales" of the drama "Un Dia Para Vivir".
Other credits
Some of Stephanie's talk-show and game-show appearances have been in "Noches con Platanito", "100 Mexicanos Dijieron" and "MasterChef Celebrity Mexico".
Love life and relationships
Stephanie shies away from speaking about her love life in public and thus not a lot about it is known. We do know that she was in a relationship with famous Mexican singer Luis Miguel in 1989 and 1990; he's one of the most popular Mexican singers of all-time and his albums have sold over 60 million worldwide. Stephanie and Luis have a daughter Michelle Salas, born in 1989.
We also know that Stephanie gave birth to her second daughter Camila Valero in 1997, however, the name of the girl's father remains undisclosed.
There are no other men whom Stephanie's perhaps been with, that we know about; she seems to be single as of September 2023, hasn't married and has two daughters.
Interesting facts and hobbies
Stephanie has posed nude for the Mexican version of the magazine "Playboy".
She's quite popular on Instagram as over 350,000 people are following her on the network today, and she's posted nearly 3,000 pictures and videos; most of Stephanie's content shows her during her everyday life, whether she's making meals, reading a book or drinking wine.
Stephanie nowadays prefers to stay at her home in Mexico City, but she was once passionate about travelling, and has been to more than 50 countries around the world.
One of her favorite actresses is Elza Gonzalez, and some of her favorite movies are "Ambulance", "3 Body Problem" and "Welcome to Marwen".
Appearance and net worth
Stephanie's age is 53. She has brown eyes and hair, weighs around 130lbs (59kgs) and is 5ft 7ins (1.71m) tall.
Stephanie's net worth's been estimated at over $5 million, as of September 2023.