Jonathan Brandis was an American-born actor, who is possibly best remembered for his appearance in the film "The Never Ending Story II: The Next Chapter", and in the TV series "Sea Quest DSV."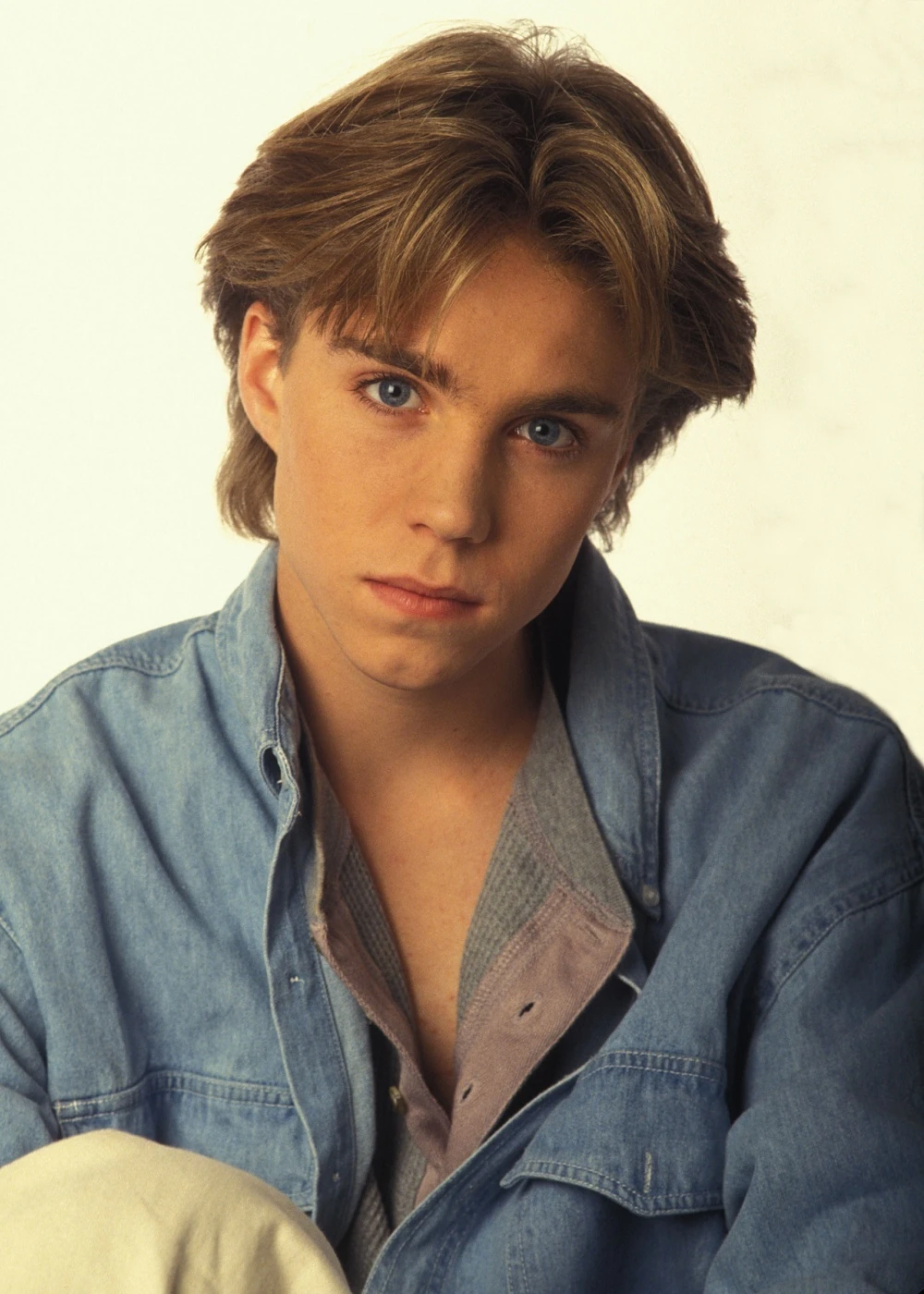 Age, Early Life, and Education Background
Johnathan Gregory Brandis hailed from Danbury, Connecticut, and was born under the Aries zodiac sign on 13 April 1976. He was the only child of the firefighter and food distributor Gregory Brandis, and the personal manager and teacher, Mary Brandis. He was of Scottish, German and English roots from his dad's side, and Italian and Irish through his mother. When he was two, Brandis, who was known to some as Jon and The J-Man, began modeling for Buster Brown Shoes. He later began appearing in TV commercials when he was four – the Danbury native acknowledged that his dad was one of his greatest inspirations, who taught him how to do 'business from when he was a child.' Moreover, he considered the late American actor, Roy R. Scheider, one of his greatest acting influences.
Brandis was educated at Brighton Hall, which was formerly called San Fernando Valley Professional School. He matriculated in 1993.
TV Appearances
Brandis' mischievous smile helped him secure numerous roles as a troubled boy in films and TV series. He made his TV debut as Kevin Buchanan in the soap opera "One Life to Live" in 1982 when he was six years old. Before the end of the decade, he'd appeared in an episode or two of several series including the NBC legal drama "L.A. Law" and "Who's the Boss?" In 1990, Brandis was cast as young Bill Denbrough in the Tommy Lee Wallace-directed ABC psychological horror miniseries "It." He went on to appear in single episodes of several series such as "Murder, She Wrote" in 1990, and "Saved By the Bell: The College Years" in 1993.
Brandis rose to stardom when he was cast to star as Lucas Wolenczak, in the sci-fi TV series "SeaQuest DSV" in 1993. At first, Wolenczak appears very cocky and is disliked by many, but he ends up making numerous friends after losing his cocky edge. The storyline of "SeaQuest DSV" begins in 2018, when humans have exhausted most of the mineral deposits, except the ones found on the seabed. Numerous colonies are established to protect the seas from hostile non-aligned nations and to conduct undersea research. Brandis appeared in the show for three years (1993-1996), sharing the screen with Don Franklin, Roy Scheider and Ted Raimi. In 1994 and 1995, Brandis voiced Mozenrath in eight episodes of the animated TV series "Alladin," also known as "Disney's Alladin: The Series."
@brutalpuncher1 Jonathan Brandis (4/13/76-11/12/03) Voice of Mozenrath in Disney's Aladdin :The Animated Series pic.twitter.com/CSrAKCYyPk

— Esmeralda G. Pacheco (@EsmyPacheco) June 11, 2018
Film Appearances
Brandis provided additional voices to the 1988 animated musical adventure movie "Oliver & Company." Two years later, he landed one of his most significant film roles (as Bastian Bux) in the fantasy film "The NeverEnding Story II: The Next Chapter." In the year that followed, Brandis appeared in two films: the sports comedy "Ladybugs" and the Chuck Norris-starred adventure action drama "Sidekicks." Subsequently, he shared the screen with the likes of Bruce Willis and Colin Farrell in the 2002 war drama "Hart's War," which was based on John Katzenbach's novel. In 2021, Brandis was featured in Soleil Moon Frye's documentary "Kid 90," which was released posthumously.
Johnathan modeled for various brands including Madballs toys and Operation board game.
Awards and Nominations
Out of the eight awards he was nominated for, Brandis won one. In 1994, he scooped a Young Artist Award for Best Youth Actor Leading Role in a Television Series for his performance in "SeaQuest DSV." He was nominated for five similar awards in different categories for his performances in "The Flash" in 1991, "The NeverEnding Story II: The Next Chapter" in 1992, "Ladybugs" (two nominations) in 1993, and "Good King Wenceslas" in 1995. His performance in "The Never Ending Story II: The Next Chapter" brought him a Saturn Award nomination in the category of Best Performance by a Younger Actor. In 1994, Brandis was nominated for a Bravo Otto Germany Award for Best Male TV Star.
Personal Life
Johnathan dated several famous women – in 1991 and 1992, he was in a romantic relationship with the American model and actress Vinessa Shaw, who rose to stardom for her performance in Disney's 1993 comedy-fantasy movie "Hocus Pocus". He also dated the American actress and musician Tatyana Marisol Ali, who is perhaps best known for portraying Ashley Banks in the NBC TV sitcom "The Fresh Prince of Bel-Air"; their relationship lasted for four years, from 1994-1998. Tatyana is currently married to Stanford University professor, Vaughn Rasberry.
It's also reported that Brandis was romantically linked with the late American actress and singer, Brittany Ali, who appeared in various films including "Clueless," "Girl, Interrupted," and "8 Miles." Moreover, Brandis had a brief affair with the American actress, Monica Keena.
Brandis was good friends with his childhood neighbor, the future actress Juliette Clarke, who appeared in the 2014 movie "In Your Eyes." Moreover, one of his best friends was the filmmaker and actor, Jason Marsden.
Death
Brandis was found hanging in a hallway of his apartment in Los Angeles, California, on 11 November 2003. He was rushed to Cedars-Sinai Medical Centre, where he succumbed to the injury sustained on 12 November that year. Brandis was 27 years old when he died. He was cremated and his ashes were given to his family.
The actor's former girlfriend Tatyana Ali, hinted that one of the reasons why he committed suicide was because of his declining career. She said 'When you've been on covers of magazines for years, when that stops happening, what's your identity?' One of his of Brandis' friends revealed that the late actor drank heavily, displayed signs of depression, and even mentioned to him that he was planning to kill himself shortly before he took his own life. Brandis' father once told "People" magazine that it was possible that his 'smart, polite, and easygoing son' suffered from manic depression.
In the 2021 documentary, "Kid90," which is about Hollywood celebrities who grew up together in the '90s, Soleil Moon Frye reflected on Jonathan's suicide. She made a few bittersweet discoveries about her friend, Brandis, when she combed through various old videos, diaries and audio recordings that the actor had left her when they were young. In one of the audio recordings, Brandis gushed about his feelings for Frye and even spoke about his plans of marrying her and starting a family with her. Frye admitted that she listened to the actor's recordings over and over again, and that she felt guilty that she was not there for him when he was depressed.
Height, Weight, and Physical Appearance
Brandis was of White ethnicity and had a set of blue eyes and light brown hair. He stood 5ft 10ins (1.78m) tall and weighed approximately 150lbs (68kgs).
Net Worth
Jonathan accumulated a good sum from his modeling and acting careers. He was worth approximately $400,000 at the time of his death.