Who is Cepillín?
The late Mexican actor, singer and TV host Ricardo Gonzalez Gutierrez – aka Cepillín – was born under the zodiac sign Aquarius on 7 February 1946, in Monterrey, Nuevo Leon, Mexico. He became famous while he was still working as a dentist; he often painted his face as a clown so that children wouldn't be afraid while he was working on their teeth, and gained recognition after a local TV network interviewed him. This led to Cepillín launching his own educational comedy show "El Show de Cepillín" in 1977, which was quite popular in Mexico, Puerto Rico and Chile; Cepillín ended up being the most popular clown in all Latin America, as his show aired in 18 countries.
He had suffered three heart attacks prior to dying from spinal cancer on 8 March 2021, aged 75.
REST IN PEACE: Ricardo González Gutiérrez, best known for his performances as a beloved Mexican clown under the name…

Posted by ABC7 on Monday, March 8, 2021
Education and early life
Cepillín was raised in Monterrey alongside his six brothers and sisters, by their mother Rebeca Gutierrez de Gonzalez who was a housewife, and father Ruben Gonzalez Flores who managed a hardware store.
Cepillín grew up wanting to become an artist but his parents didn't support his dreams, instead wanting him to pursue a college degree. He matriculated from a local high school in 1964 and then began studying dentistry at Autonomous University of Nuevo Leon, to honor his parents' wishes; he graduated with a Bachelor's degree in 1968.
He chose the name 'Cepillín´ because it stands for 'little toothbrush' in Spanish.
Acting career
Cepillín had only three acting credits. His debut was portraying himself in the 1979 family comedy movie "Milagro en el Circo", starring alongside Antonio Ferrandis and Fernando Fernan Gomez, while the film was directed by Alejandro Galindo. It follows a circus which has arrived into town, but an evil sorcerer is threatening to destroy it.
In 1989, Cepillín portrayed Gumaro in the comedy "Las Guerreras del Amor", which starred Luis de Alba, Abril Campillo and Cesar Bono, and was written and directed by Victor Manuel Castro; it follows the life of an abusive gang leader whose advisor is a beautiful woman.
Cepillín's only other role was playing a supporting character in the 2014 comedy series "Me Caigo de Risa", which starred Isaac Salame, Manelyk Gonzalez and Karol Sevilla, and follows the lives of several young adults.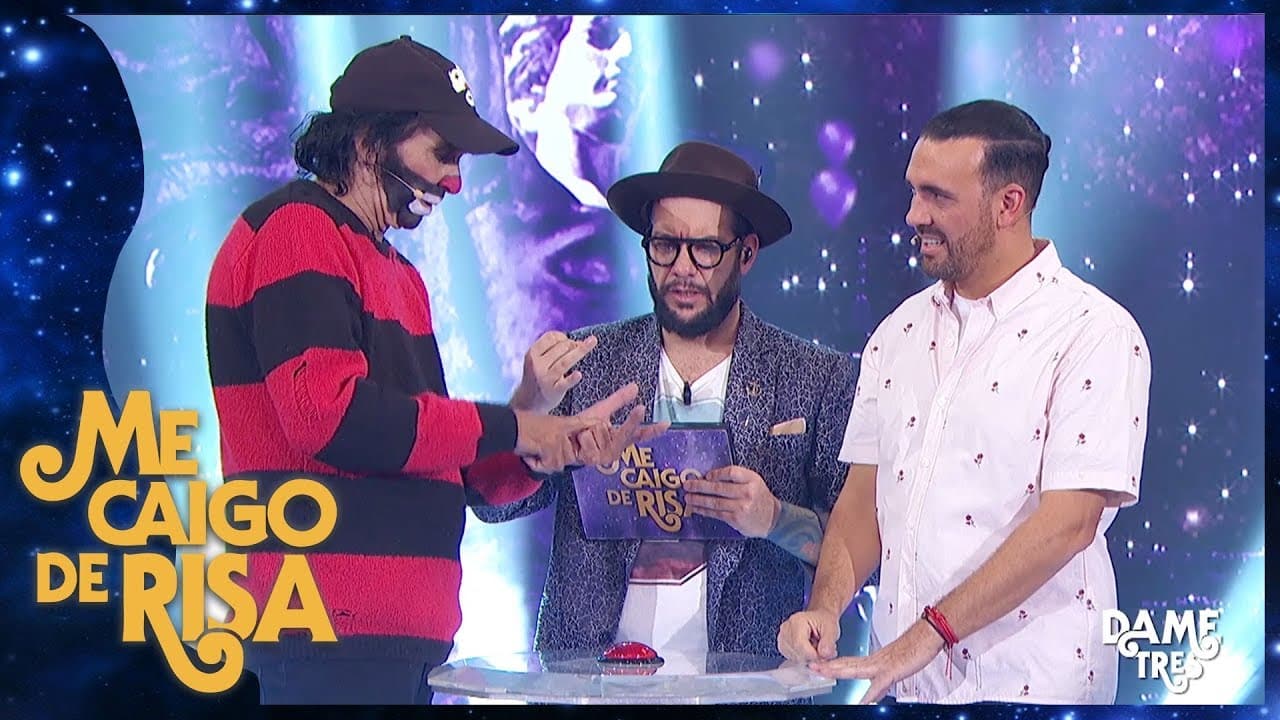 Music career
Cepillín recorded 27 music albums for children, 11 of which were certified gold, while they all together sold over 25 million copies worldwide; some of his most popular songs were "La Gallina Cocoua", "En el Bosque de la China" and "La Feria de Cepillín".
Cepillín's debut album "Un Dia Con Mama Vol. I" was released in 1977 and became quite popular in Mexico; after its success, he decided that he would continue to make music for children, thus releasing his following albums "Cepillín La Feria De Cepillín", "Vamos a la Escuela" and "Navidad Con Cepillín" in 1978.
The year 1981 saw him release "El Vaquero Infantil Pancho Lopez" which became highly popular in Latin America, but Cepillín then focused on his show and didn't release any new music in the following a couple of years. His second educational show "Una Sonrisa con Cepillín" began airing on Channel 5 of Televisa in 1987, and he often performed his original songs on the show.
His album "Cepillín Fiesta con Cepillín" came out in 1991 and was also a hit, with its songs having been played on a number of radio channels in Mexico; Cepillín went on to release "Cepillín 15 Exitos El Payasito de la Tele" in 1994, "Fiesto con Cepillín" in 1995, and "Cepillín 15 Exitos Vol. II" in 1998.
He released only a couple of albums in the following two decades, as he was focused on other things, but was also struggling with bad health because of his smoking addiction. Cepillín's final album, "Gracias" was released in 2016, and was nominated for a Latin Grammy.
Última Hora: Murió Ricardo González Gutiérrez, conocido como 'Cepillín', a los 75 años. Descanse en paz uno de los personajes más queridos por México y Latinoamérica. Su mayor pasión, cantar y hacer felices a los niños. Gracias por tantas alegrías. pic.twitter.com/9RuDynfnl4

— juanfutbol (@juanfutbol) March 8, 2021
Love life and marriage
Cepillín rarely spoke about his love life in public but it's widely known that he was a married man. He and Mexican non-celebrity Maria Ayde Guajardo exchanged vows in a small and private ceremony in 1976; the two lived together in Mexico City, as it's believed that Maria worked there as a high school teacher, but this remains unconfirmed. She went on to give birth to their sons Roberto and Ricardo Gonzalez Jr, and to their daughter Ayde Gonzalez Guajardo; it's widely believed that Maria became a housewife after giving birth to her and Cepillín's first child, wanting to stay at home and raise their children.
At the time of Cepillín's passing, he and Maria had four grandchildren.
There are no other women whom Cepillín had perhaps been with, that we know about; he was married to Maria Ayde Guajardo at the time of his death, and they had three children and four grandchildren.
Interesting facts and hobbies
Cepillín's Instagram page is still today open and numbers close to 150,000 followers, while over 900 pictures and videos have been posted onto it; most are old pictures which show Cepillín working, spending time with his friends and travelling around Latin America.
He was a philanthropist, and often worked with charity organizations; Cepillín was mostly into helping children, and sometimes visited hospitals dressed up as a clown.
He was into travelling, and had visited a number of US states and various countries around the world, but he still enjoyed being in Mexico the most.
Cepillín was a lover of animals, and his favorites were dogs and horses.
One of Cepillín's favorite actors was Ricardo Montalban, and some of his favorite movies were "The Naked Gun: From the Files of Police Squad!", "Star Trek II: The Wrath of Khan", and "Spy Kids 2: The Island of Lost Dreams".
Appearance and net worth
Cepillín would've been 77 today. He had brown hair and eyes, weighed around 180lbs (81kgs) and was 6ft 1in (1.85m) tall.
Cepillín's net worth was estimated at over $25 million, at the time of his passing.