The American actor, theater artist and dancer Frankie A. Rodriguez, is perhaps best known for his appearance in the TV musical series "High School Musical: The Musical: The Series."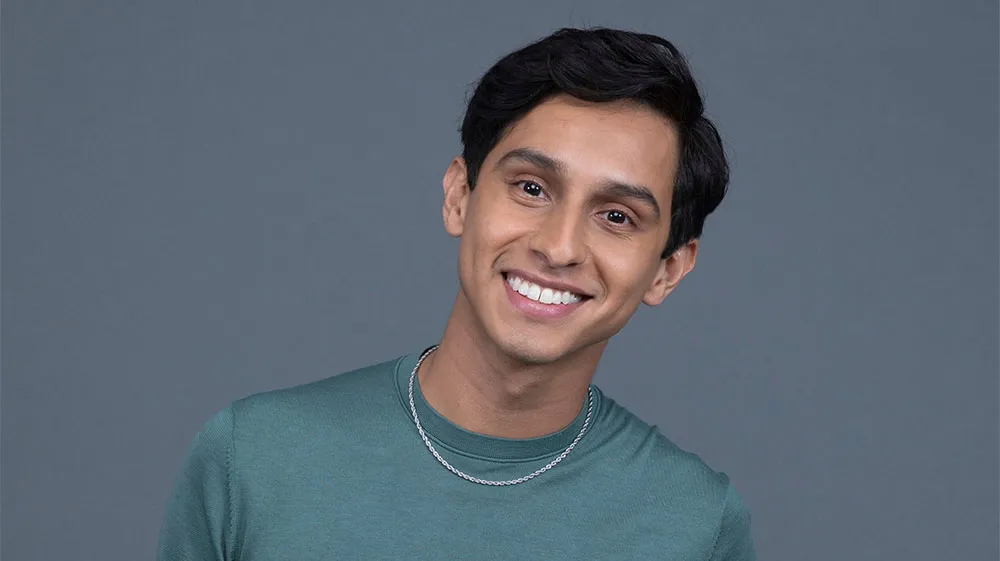 Age, Early Life, and Education Background
Frankie was born Franklin Andrew Rodriguez under the Cancer zodiac sign on 14 July 1996, in Sanger, California, so is 27 years old as of 2023; he was brought up alongside his two siblings.
He grew up very interested in acting and his admiration of musical theater and the art of storytelling inspired him to pursue a career in the film industry. Frankie rarely speaks about his family.
Frankie was educated at Sanger High School, where he was active in the school's drama club and even directed a production of the play "Footloose." Frankie graduated in 2018 from the New York-based American Musical and Dramatic Academy with a Bachelor of Fine Arts degree in Musical Theater.
Hobbies and Interests
Frankie is an outdoorsy person who likes camping and visiting parks. He is also keen on photography and previously posted his photo visiting the Spanish Fork, Utah-based Fifth Water
Hot Springs on Instagram.
He is also a huge fan of singing and music in general and his best-loved artists are Zac Efron and Ariana Grande.
Glasses and shoes are Frankie's go-to fashion accessories.
Moreover, Frankie is interested in interior design and enjoys watching room makeovers, house tours, and DIY videos on YouTube in his spare time.
He's also a foodie who admitted in an interview that he has a habit of ordering too much food.
Career Beginnings and Early Roles
Rodriguez is represented by the Hollywood-based talent agency, Bohemia Group LLC. He began his career with a four-episode appearance in the TV series "Raymond & Lane" in 2015 and 2016. In 2017, Rodriguez appeared in an episode of the TV series "That's the Gag." His next notable performance came later in 2017 when he portrayed Mick in six episodes of the Will Branske and Perry Powell-starred TV show "I'm Fine." In his three-year stint, Rodriguez played a recurring role in the first and second seasons and was eventually offered the main role in its third season.
In 2018, Frankie played Pedro in the short film "Call Me Daddy" and teenage Mohammed in four seasons of the TV series "Only Children." His next notable appearance was in the ABC sitcom "Modern Family" in 2019. 2019 also saw Rodriguez appear in four seasons of the web series "Growing Up" which was followed by an episode of "This Close" in the same year.
"High School Musical: The Musical: The Series" and Other Appearances
Frankie landed his breakthrough role as Carlos Rodriguez in the Disney + mockumentary musical drama series "High School Musical: The Musical: The Series." The series follows the lives of the drama club members and their faculty advisers and focuses on their friendship, interests, love, and family relationships. It was created by Tim Federle and stars the likes of Olivia Rodrigo, Matt Cornett, Joshua Bassett, and Sofia Wylie, among others. Frankie's performance has seen him receive two award nominations in 2022: an Imagen Foundation Award for Best Actor in a Television Comedy and The Queerties TV Performance Award. He has appeared in 38 episodes (2019-2023).
Lol Olivia is really out here taking over the world on her P.E. breaks 🏃‍♀️ https://t.co/SiXDrQbcsx

— Frankie A. Rodriguez (@MrFrankieAR) January 12, 2021
Frankie performed various songs in 13 episodes of "High School Musical: The Musical: The Series" including "This Is Me," "Wouldn't Change a Thing," and "In Summer." Moreover, he performed the soundtrack, "Something in the Air" in "High School Musical: The Musical: The Holiday Special."
In 2020, Rodriguez portrayed Christopher in the episode "Filthy Phil, Part II" of the NBC TV sitcom "Will & Grace." His recent appearances (2023) have been in the talk show "POVz" and the TV series "Bunk'd."
Social Media Presence
Rodriguez is active on Instagram (@frankiearodriguez) with over 220,000 followers. He joined Twitter in December 2018 and has accumulated around 43,000 followers on his account (@MrFrankieAR). He describes himself as 'a single mom who works too hard.' Moreover, Rodriguez is active on Facebook with over 8,500 followers. He uses his social media platforms to promote various brands including Forever 21, Vans, and Luck Brand.
Personal Life
Rodriguez is very outspoken when it comes to his sexual orientation, and is openly gay, and is dating his "High School Musical: The Musical: The Series" co-star and onscreen love interest, Joe Serafini. After a few years of speculations from their fans, Frankie and Serafini recently confirmed that they were lovers in real life. In a 2021 interview on the "Hollywire" channel, Frankie stated 'We haven't been really secretive about it, but we are dating in real life.' The duo is fond of posting their photos, mostly captioned with heart-warming messages, on special occasions such as birthdays on Instagram. They celebrate Christmas, Halloween, and other major holidays together. They also appear together on red carpet events including the "Cruella" film premiere and the GLAAD Media Award ceremony in May 2022.
Height, Weight, and Physical Appearance
Frankie is of Hispanic ethnicity and has a pair of brown eyes and dark brown hair. He stands 5ft 8ins (1.73m) tall, and weighs approximately 130lbs (59kgs). Rodriguez has a dimpled smile and wears glasses.
Net Worth
Frankie is a rising TV and film actor, who has earned a decent sum from his acting endeavors. He also earns from sponsorships and brand endorsement deals. Frankie is worth nearly $500,000 as of 2023, which has allowed him to lead a luxurious life – he's keen on fashion and is fond of buying expensive trendy clothes and accessories.
Who Is Frankie Rodriguez's Boyfriend, Joe Serafini?
Joe Ronald Serafini hails from Bethel Park, Pennsylvania, and was born under the Aquarius zodiac sign on 22 January 1998, which makes him 25 years old as of 2023. He attended Saint Gabriel of the Sorrowful Virgin for his elementary school education. During his childhood, Serafini performed with the Pittsburgh Civic Light Opera (CLO) Academy's non-profit touring vocal group, the Mini Stars. He earned the Gene Kelly Award scholarship from the non-profit theater company, where he currently teaches master classes. Serafini attended Bethel Park High School, and later matriculated to the University of Michigan, from where he graduated in 2020.
During his time at Pittsburgh CLO Academy, Serafini appeared in numerous plays including
"Peter Pan," "The Sound of Music," and "Les Misérables," among others. In 2010, he landed the role of Axel in the middle-school-age family TV series "Scientastic!" He appeared in "High School Musical: The Musical: The Series" from 2019-2023.