Malia Baker
The Botswanan-Canadian actress Malia Baker was born on 18th December 2006, and is known for her roles in "Are You Afraid of the Dark?" and "The Baby-Sitters Club". Despite being in the public eye since her adolescent years, the Gen Z talent has successfully kept private the details of her early years, education, and family. Some sources claim that the actress's parents are named Anthony and Julia, and that she has a younger sister, but we have no way of corroborating this information.
Malia's acting career began in 2018 with an uncredited role in the festive TV movie "Hope at Christmas". Months later, she had a minor role in an episode of the family drama "A Million Little Things", followed by guest-starring spots in "The Twilight Zone" and "The Flash".
2020 was the year of Malia's breakthrough, as the actress was cast as Mary Anne Spier in "The Baby-Sitters Club". The Netflix comedy drama was based on the Ann M. Martin novel series of the same name, and soon gained a cult following, which was also helped by glowing reviews from critics; however, the streaming giant cancelled the show after just two seasons when it failed to meet viewership expectations.
Malia next played Gabby Lewis in the second season of "Are You Afraid of the Dark?", a Nickelodeon reboot of the beloved 1990s series. In 2022, the actress also shone with her portrayal of Olivia in the gritty Lifetime TV movie "Caught in His Web". Malia and the other protagonists, Alison Thornton and Emma Tremblay, joined forces with a detective to discover who was virtually harassing them; according to the actress, she did plenty of research for the role, as the movie was based on true events.
Malia has four upcoming projects that we're aware of. Two of them – the Disney movie "Descendants: The Rise of Red", in which she will be playing Chloe Charming, and the Miramax comedy "Harvest Moon" – are highly-anticipated, and have a large marketing budget behind them, whereas little is known of the other two, "Thena" and "Spider & Jessie". All four projects are in post-production stages, and will be released in 2024.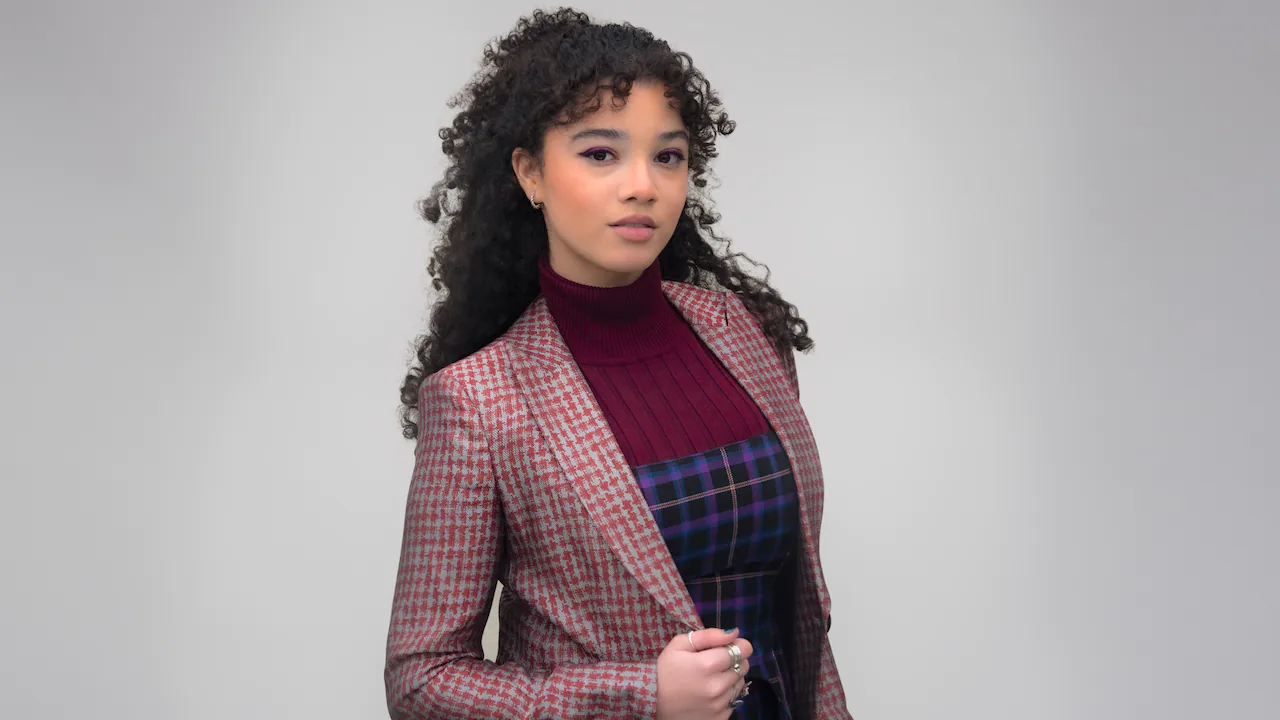 In a 2021 interview with Fault Magazine, Malia revealed that her dream role would be in a Marvel movie. The actress also shared that she'd become close friends with her "Baby-Sitters Club" co-stars, and was supporting them as they branched out into other projects.
Activism
Not only is Malia a rising star in the entertainment industry: the social media sensation is using her voice to promote non-profit organizations and initiatives whenever possible. The Canadian, who describes herself as an actress and activist, is a global ambassador for She's the First, which has two major goals: to provide girls with the necessary foundations to advocate for their rights, and to build coalitions which will have a positive impact on girls' access and equity in community-based organizations.
If that sounds confusing, the non-profit organization's Instagram page has shared plenty of information about its current projects. With a focus on economic empowerment, access to education, and reproductive health and rights, She's the First is also working with grassroots leaders to accomplish its goals.
Malia is also a champion of Girl Up, which brands itself as a "leadership development initiative welcoming girls & youth of all gender identities to advance gender justice worldwide". The actress's exact role in the non-profit organization remains unclear, but she often promotes the initiative on her social media platforms and has been doing so for a while. Girl Up previously offered four-figure grants to fund social impact projects and events, while also organizing leadership summits and conferences in several countries.
Co-Stars
We know plenty about what Malia's up to right now, but what became of her "Baby-Sitters Club" co-stars, following the show's unexpected cancellation?
Sophie Grace, who had the leading role as club president Kristy Thomas, was born in Philadelphia in April 2006, and is currently based in Los Angeles and Jacksonville. The actress grew up as one of six siblings, and began performing in local and school plays at just three years old before studying drama professionally at the age of ten.
Although Sophie racked up a few acting credits in 2018 thanks to her performances in "Business as Unusual", "Genesis", and "Terror in the Woods", she has yet to announce any upcoming roles since "Baby-Sitters Club". However, she's extremely popular on social media, with over a million followers across various platforms. Sophie is currently an ambassador for the HALO foundation, which provides housing and educational resources to homeless and at-risk youth.
Born in September 2005, Shay Rudolph began acting in a local musical theatre in her hometown of San Diego, California, and never looked back. The blonde's breakout role was depicting Maya in "Lethal Weapon", and her career has since gone from strength to strength, with a number of TV movies under her belt such as "Less Than Zero" and "Rita".
Shay is the most popular of the former "Baby-Sitters Club" stars, and recently celebrated matriculating from high school and turning eighteen. The actress, who is slated to play Emma in the upcoming movie "The Present", launched her own podcast in late 2022 with the aim of helping tweens and teens navigate mental health, emotions, friendships, and more.
Lastly, the Japanese-Canadian actress Momona Tamada was born in September 2006, and signed with Echo Lake Entertainment in October 2022. A competitive dancer since the age of four, Momona's discipline and professionality has taken her far in the entertainment industry, as she has been working almost constantly since "Baby-Sitters Club" came to an end.
After playing Maya in the 2022 superhero comedy film "Secret Headquarters", Momona joined the cast of two exciting projects – "The Spiderwick Chronicles", which will premiere in early 2024 on The Roku Channel, and "Avatar: The Last Airbender", an eight-episode series which will stream on Netflix. With a staggering $15 million budget per episode, the series has some big shoes to fill due to the popularity of the original Nickelodeon animated series, which aired between 2005 and 2008.