Who is Charlotte Riley?
Charlotte Riley is a British actress who gained critical acclaim for her portrayal of Catherine Earnshaw in the 2009 ITV adaptation of "Wuthering Heights". She has also been involved in several other major productions, including the popular drama series "Peaky Blinders", in which she played the character May Carleton, and the film "Edge of Tomorrow", in which she starred alongside Tom Cruise. In addition to her successful acting career, Charlotte is known to the general public for being the wife of actor Tom Hardy.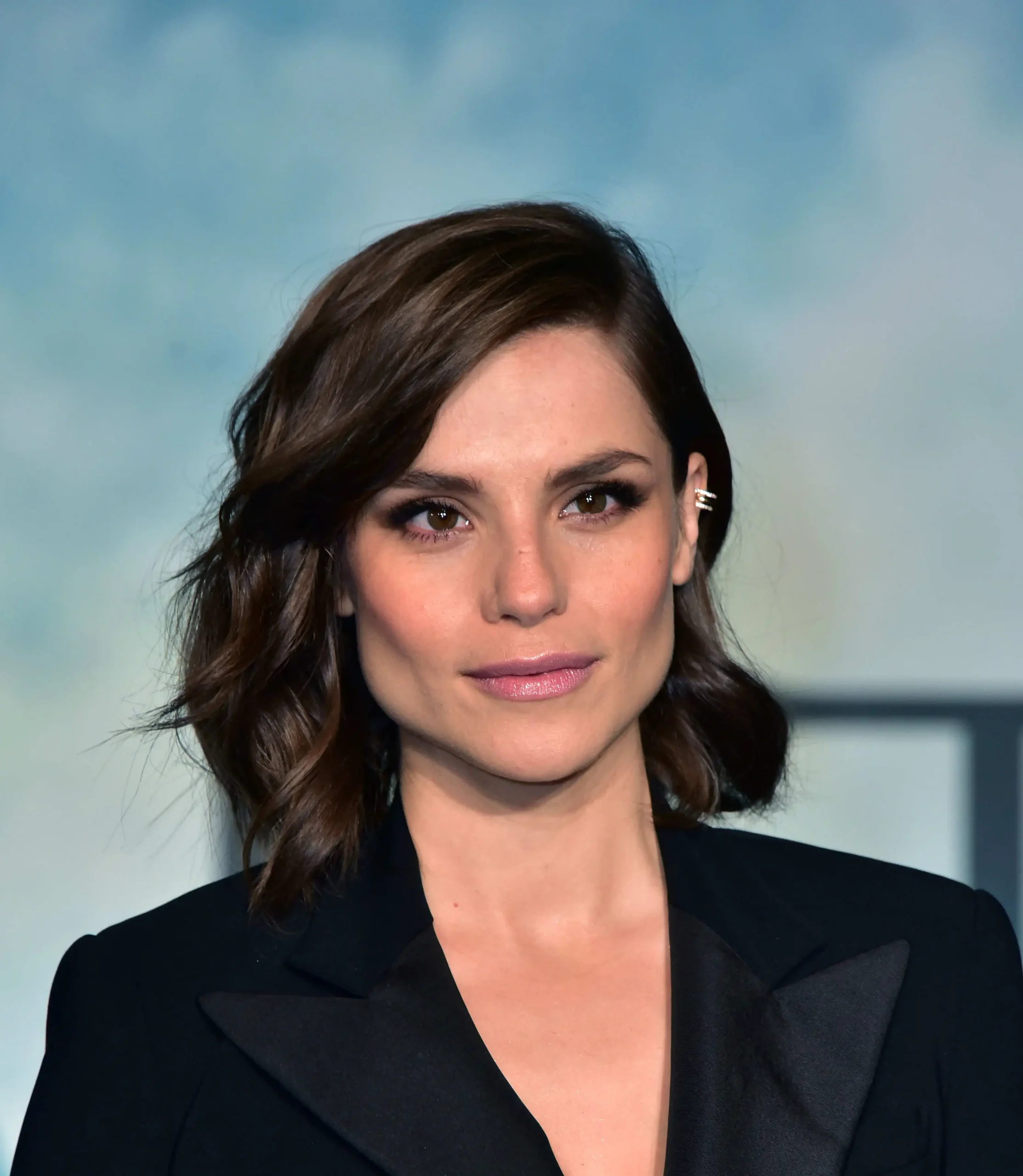 Early life and education
Charlotte was born on 29 December 1981, in the quiet town of Grindon, Sunderland, United Kingdom. She displayed an affinity to performing arts at an early age, and her parents made sure to support her following her passions.
Charlotte's journey into acting began when she was a student at Teesside High School, where she first explored her passion for acting. Afterward, she studied English and Linguistics at Durham University, where she got involved in student theatre productions. This ignited a spark in her to pursue acting at a professional level, leading her to attend the prestigious London Academy of Music and Dramatic Arts (LAMDA), from which she graduated in 2007.
Roles in TV series
Charlotte then embarked on her acting career, making her TV series debut in an episode of the comedy "Grownups", followed by an appearance in the BBC drama "Holby City"
However, it was Charlotte's role in the two-part adaptation of Emily Bronte's classic novel "Wuthering Heights" in 2009 that truly thrust her into the spotlight. The mini-series premiered on ITV in 2009, was directed by Coky Giedroyc, and is notable for a number of reasons, including its inclusion of the second generation of characters from Bronte's novel, which many adaptations omit. In the series, Charlotte played the role of Catherine Earnshaw, opposite her now-husband, Tom Hardy, who starred as Heathcliff. Their on-screen chemistry was praised by viewers and critics alike, and it was during the filming of this series that the two fell in love.
In the same year, Charlotte starred alongside Tom Hardy and Brian Cox in the BBC drama mini -series "The Take", based on the novel by Martina Cole, centered on a vigilante using his prison connections to enact justice.
In the following years, she made appearances in several acclaimed series, such as "Marple" (2010), "DCI Banks" (2011), and "Foyle's War" (2010).
#TBT Cillian Murphy and Charlotte Riley, shooting Peaky Blinders, S4 at the Black Country Living Museum, April – 2016.#ThrowBackThursday Cillian Murphy e #CharlotteRiley, gravando a S4 de #PeakyBlinders no Black Country Living Museum, em Abril de 2016. #CillianMurphy pic.twitter.com/lSXQuzsSkY

— Peaky Blinders BR (@PeakyBlindersBR) May 16, 2019
Charlotte's rise in television stardom continued with the period crime drama "Peaky Blinders" (2014-2018), created by Steven Knight. The show premiered on BBC Two in 2013, and quickly gained critical acclaim and a dedicated fan base for its gripping storytelling, complex characters, and its evocative depiction of post-World War I Britain.
Set in Birmingham, England, the series follows the exploits of the Shelby crime family in the aftermath of World War I. The central character is Thomas Shelby, played by Cillian Murphy, an ambitious and cunning man who leads the Peaky Blinders gang and aims to elevate his family's status in society.
Charlotte joined the series in its second season, playing the role of May Carleton, a wealthy widow who becomes a love interest for Tommy Shelby. Her character also introduces horse racing as a new business venture for the Shelby family.
In addition, Charlotte made an impact with her performance in the BBC's political drama "Press" (2018), created by Mike Batlett, and which also starred Priyanga Burford and Al Weaver.
Most recently, in 2022, Charlotte played the role of Aelita West, in the first season of the sci-fi mystery drama "The Peripheral", which follows a young woman (played by Chloe Grace Moretz) who discovers a secret connection an alternate reality.
Roles in movies
Charlotte's journey in the film industry began with a modest role in the romantic comedy "Dis/Connected" in 2008, then in the following years, she appeared in movies such as "Survey No. 257" (2008), "Spanish Flu: The Forgotten Fallen" (2009), and "Entity" (2012).
However, it was the 2014 science fiction film "Edge of Tomorrow" that brought her substantial international recognition. Directed by Doug Liman and starring Tom Cruise and Emily Blunt, the film follows a soldier fighting an alien invasion, and reliving the same day over and over again.
In the movie, Charlotte played the role of Nance, a member of a Special Forces team tasked with fighting off the aliens. Her performance was well-received by both audience and critics alike, and proved her ability to excel in intense, action-packed roles, expanding her range as an actress.
In 2015, she appeared in the biographical drama "In the Heart of the Sea"; directed by Ron Howard, the film was based on the tragic real-life event of a whaling ship being preyed upon by a giant whale, leaving its crew at sea for 90 days, thousands of miles from home.
The face of honor and loyalty. Don't miss Charlotte Riley as the unstoppable MI6 agent in #LondonHasFallen.On Digital HD May 31 On Blu-ray June 14http://uni.pictures/LHF

Posted by London Has Fallen on Monday, May 9, 2016
In the following year, she played the role of an MI6 agent in the action thriller "London Has Fallen", directed by Babak Najafi, and which starred Gerard Butler, Morgan Freeman and Aaron Eckhart.
In the 2018 comedy "Swimming with Men", Charlotte took on a more lighthearted role. The film, revolving around an all-male synchronized swimming team, showcased another facet of Charlotte's acting skills.
Since then, Charlotte has appeared in short films "Mairi" (2020), "Fireworks" (2022), and "Apex" (2022).
Marriage with Tom Hardy
After playing a couple in "Wuthering Heights" in 2009, Charlotte and Tom's chemistry transitioned into real life, and they began dating soon thereafter.
After about a year, the couple became engaged in 2010. Their relationship was characteristically private, reflecting their mutual desire to keep their personal life out of the spotlight. Four years after their engagement, in July 2014, they tied the knot in a private ceremony at the Château de Roussan in Provence, France. The wedding was a low-key affair, attended only by close friends and family, reflecting the couple's preference for privacy.
Togethe, they have two children; their first child was born in October 2015, and their second in December 2018. Tom also has a son from a previous relationship with Rachael Speed.
Charlotte and Tom have been known to collaborate professionally as well, appearing together in "Peaky Blinders", "Christmas Carol", and "The Take".
Net worth
As of August 2023, Charlotte's estimated net worth is more than $8 million, her wealth coming from her successful acting career, both on television and in films. Her star-studded roles have not only brought her critical acclaim but also financial success.
Tom Hardy Wiki Bio
Born Edward Thomas Hardy on 15 September 1977, in Hammersmith, London, Tom was raised in East Sheen, London. From a young age, he showed an interest in acting, possibly influenced by his mother, Anne, an artist and painter, and his father, Chips Hardy, a writer and novelist.
After his early education, Tom attended the Richmond Drama School, and later the prestigious Drama Centre London, where his acting talent began to shine.
Tom's journey to stardom was not without its struggles. He battled alcoholism and drug addiction in his early 20s, challenges he would overcome and later discuss openly in interviews, hoping to inspire others facing similar struggles.
One of his earliest acting roles was in the 2001 HBO war drama miniseries "Band of Brothers". Tom then landed a role in the movie "Black Hawk Down", directed by Ridley Scott. His portrayal of Twombly displayed his potential as an actor, but it was just the beginning of his impressive career.
In 2008, Tom's performance in the film "Bronson" marked his breakthrough. In this biographical crime film, he played the role of Michael Peterson, a man who was sentenced to prison for seven years but ended up serving 34 years, 30 of which were in solitary confinement. Tom underwent a physical transformation for this role and delivered a critically acclaimed performance that caught the attention of Hollywood producers.
In 2010, he starred in Christopher Nolan's science fiction thriller "Inception", in which he played the character of Eames, a quick-witted identity forger. This film, which was a critical and commercial success, solidified his place in Hollywood.
The year 2012 was a turning point in Tom's career, with two major films that earned him critical acclaim. In "The Dark Knight Rises", he played the role of Bane, a physically formidable and intellectually brilliant villain. In the same year, he starred as Forrest Bondurant in the crime drama film "Lawless".
In 2015, Tom played dual roles in the biographical crime thriller "Legend", portraying both of the infamous Kray twins, Reggie and Ronnie. His performance was met with rave reviews, further cementing his status as one of the most talented actors of his generation.
In recent years, Tom has continued to impress with his performances in films such as "Mad Max: Fury Road", "Dunkirk", and "Venom", each role adding a new layer to his acting portfolio.
Outside of acting, Tom is an ambassador for the Prince's Trust, an organization that helps disadvantaged young people. He's also involved with FLACK, a Cambridge-based charity that works with homeless people.
As of August 2023, Tom's net worth has been estimated at more than $55 million.