David Fumero is a Cuban-American actor, retired fashion model, and former US Marine who is perhaps best known for his appearance in the TV soap opera "One Life to Live."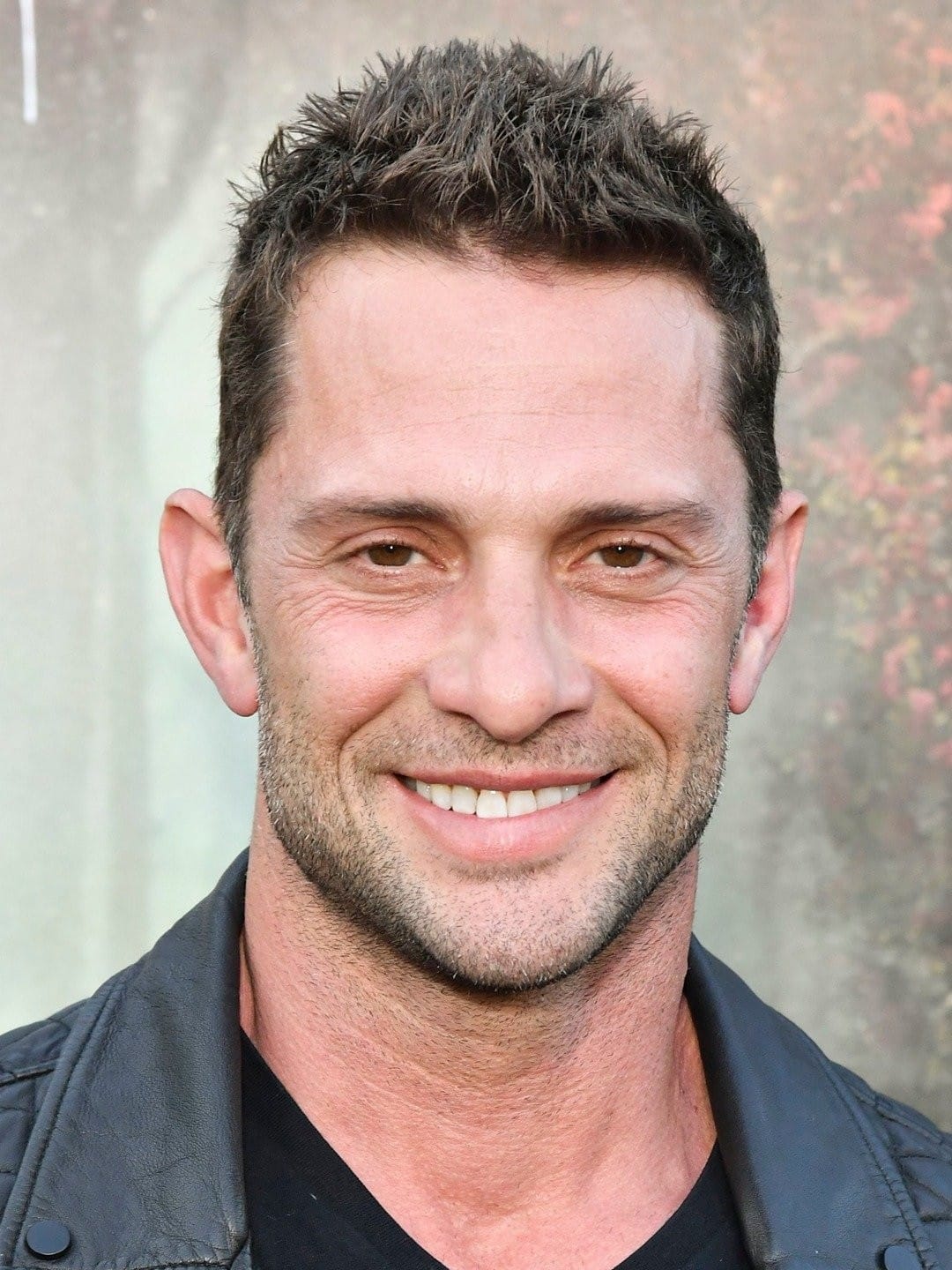 Age, Early Life, and Education Background
David was born Joseph Sentielo Fumero in Havana, Cuba, under the Capricorn zodiac sign on 29 December 1972, which makes him 51 years old as of 2023. He's the son of Natalia and Narciso Fumero; when he was still a child, the family moved from Cuba to Florida, USA to escape political unrest. Fumero was brought up alongside his elder brother Fernando and younger brother Joel Fumero.
Fumero was educated at Miami Springs Senior High School. He later honed his acting skills at the Paris-based International Actors Studio.
Interests and Facts
When he was almost 18 years old, Fumero's parents signed permission for him to join the US
Marine Corps; he was one of the=ose deployed for Operation Desert Storm. When asked about his experience serving in the Marines during an interview, Fumero stated 'After experiencing that, I think kids after high school should experience something like that, some countries have a mandatory one-year service,  I learned a lot.'
Fumero is good friends with his "Greetings from the Shore" co-star, Kim Shaw; he's revealed that he used to play late-night poker matches with her during the filming of the 2007 romantic drama film.
He's a philanthropist who is involved with Ronald McDonald House Charities, which is a non-profit charity dedicated to assisting underprivileged families and children in accessing healthcare and food.
Fumero changed his first name from 'Joseph' to 'David' shortly after he completed his acting training in Paris –taking up the new name because it was easier to pronounce.
The creators of the game "Assassin's Creed" modeled the main character, Altair, after the Havana native.
Career Beginnings
While he was in high school, Fumero was discovered by talent agents working for Irene Marie Models, signed with the firm, but shortly afterwards left it for Fusion Model Management, which is based in New York. Fumero has posed for various brands including Dior and Armani, and During the early stages of his career, Fumero was featured in the music video for the song "Honey" by Mariah Carey in 1997.
TV Appearances
In 1998, Fumero landed the main role of Christian Vega in Agnes Nixon's long-running ABC soap opera "One Life to Live", appearing in 468 episodes during his 13-year stint. For his praised performance in the series, Fumero was nominated for two ALMA Awards in the categories of Outstanding Actor in a Daytime Soap Opera (1999) and Outstanding Performance in a Daytime Drama Series (2009). The series ran for 45 seasons – 11,136 episodes – and has been described as ' one of the most peculiarly American of soap operas: the first serial to present a vast array of ethnic types, broad comic situations, a constant emphasis on social issues, and strong male characters.' Throughout the late 2000s to early 2010s, Fumero appeared in single episodes of five TV series, including "CSI: Miami" (2011) and "CSI: NY" (2012).
Fumero's next notable role was in the Starz TV network crime drama series "Power." He portrayed Mike Sandoval in 30 episodes from 2015-2017 and shared the screen with the likes of Omari Hardwick, Joseph Sikora and Michael Rainey Jr. In 2019 and 2020, Fumero landed the recurring role of Lieutenant Jason Calloway in Brandon Sonnier and Brandon Margolis' action crime drama "L.A.'s Finest." Most recently, in 2020, he portrayed Dante in the episode "Easy Money" of the action drama "Magnum P.I."
Been excited to announce this one!! #LAsFinest https://t.co/vo40GnoPvB

— Jordan Rodrigues (@ItsJordanJR) October 9, 2018
Film Appearances
Fumero made his movie debut in the short film "Carrie's Choice" in 2005. In 2007, he was cast as Aceveda in the Greg Chwerchak-directed romantic comedy "Greetings from the Shore," in which he appeared alongside Kim Shaw, Lars Arentz-Hansen and Paul Sorvino. In 2014, he appeared in the American comedy horror, "Crazy Bitches." Fumero most recet film appearance is in the 2017 TV film "Where's Daddy?"
Social Media Presence
Fumero is active on Instagram (@davidfumero) with over 67,000 followers. He is also active on Twitter (@davidfumero) with around 10,000 followers, joinig the platform in June 2011.
Personal Life
David is a married man. He met his future wife, Melissa Gallo, during the shooting of the series "One Life to Live." The duo dated for nearly two years before eventually walking the aisle in December 2007, after which his wife legally changed her name to Melissa Fumero. The duo was blessed with a son named Enzo on 24 March 2016, and on 14 February 2020, the couple welcomed their second son, Axel. The Fumeros are currently living in Los Angeles, California.
Height, Weight, and Physical Appearance
Fumero has short brown hair and a pair of black eyes. He stands 5ft 11ins (1.80m) tall and weighs approximately 180lbs (82kgs). He hits the gym regularly to maintain his physique. The "Power" actor has inked a tattoo on one of his shoulders.
Net Worth
Fumero has carved a niche for himself in the American showbiz industry, which has made him famous and fairly rich. He's worth approximately $1 million as of 2023. On the other hand, his wife, Melissa, is worth around $2 million.
Who Is David Fumero's Wife, Melissa Fumero?
Melissa Gallo is a native of Lyndhurst, New Jersey, born to her Cuban parents under the Leo zodiac sign on 19 August 1982, which makes her 41 years old as of 2023. Her father was a mathematics teacher who also ran a jewelry store, whereas her mom was a homemaker. Melissa is an alumnus of New York University, graduating with a BFA degree in Drama in 2003.
Melissa rose to stardom for her portrayal of Adriana Cramer in the soap opera "One Life to Live", appearing in 208 episodes from 2004-2011, and reprising her role in two episodes of another soap opera entitled "All My Children" (2005). Some of Melissa's other notable TV appearances were in the teen drama "Gossip Girl," in which she played Zoe in five episodes, the police procedural comedy "Brooklyn Nine-Nine" in which she starred in 153 episodes (2013-2021), the adult animated series "M.O.D.O.K" (2021), and the workplace comedy "Blockbuster" (2022).
Melissa is a recipient of the Imagen Award for Best Supporting Actress in a TV Comedy for her performance in "Brooklyn Nine-Nine" (2022). In 2021, the lifestyle magazine "Women's Health" named her in their list of '50 Latina and Hispanic Actresses Who Are Changing Hollywood for the Better.'