Julianna Rose Mauriello
Born on 26th May 1991, in Irvington, New York, USA, Julianna Rose Mauriello is an actress, dancer, and occupational therapist, perhaps best known for her role as Stephanie in the kids' series "LazyTown". Her first acting role, albeit uncredited, was playing Erika in "Sesame Street: Fiesta!"; two years later, she portrayed Trixie Bottom in the 1999 TV movie "Bonne Nuit", then disappeared for five years, presumably to focus on her studies.
When Julianna was introduced to "LazyTown" viewers, her character was an instant hit. The English-language Icelandic TV series was created by athlete Marcus Scheving to inspire children to adopt healthier lifestyles; following two stage plays and a test pilot, Nickelodeon commissioned the series in early 2003, making Julianna just 11 years old in her first – and only – notable role.
Not only is "LazyTown" a global success that has since been dubbed into 30 languages and aired in 180 countries, the show was also one of the most expensive children's series in history, thanks to its use of puppetry, computer-generated imagery, and live action. Although various spin-offs were created, such as a short-format TV show named "Lazy Town Extra" and stage productions, Julianna had, by then, aged out of the role.
At the beginning of season one, Stephanie moved to LazyTown to live with her uncle, and soon employed the help of a local superhero named Sportacus to help her neighbors become more active. Robbie Rotten, one of the more unpleasant citizens of LazyTown, would constantly try to thwart her efforts by misdirecting his fellow residents: however, Stephanie and Sportacus always won by the end of the episode.
Stephanie befriended multiple children, each one with negative characteristics, and constantly worked on their bad habits. For example, one child named Pixel spent too much time on the computer, and a kind-hearted boy named Ziggy had an unhealthy diet with no fruits or vegetables; meanwhile, Trixie had no respect for rules or others, and Stingy was a self-centered youngster with a possessive streak. With Stephanie and Sportacus's help, these four supporting characters gradually became less lazy or selfish, which in turned encouraged viewers at home to do the same.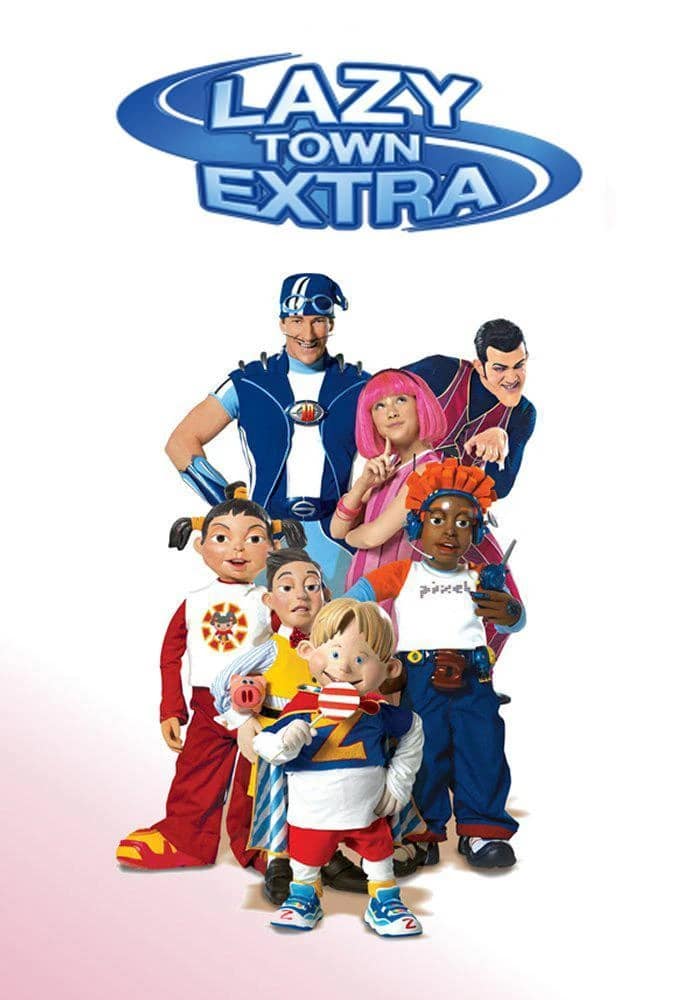 In 2006, Julianna was nominated for a Daytime Emmy Award in the Outstanding Performer in a Children's Series category for her portrayal of Stephanie. Before being replaced by actress Chloe Lang, she continued to appear as Stephanie in "Lazy Town Extra" throughout 2008.
From then on, her acting career came to an abrupt halt: apart from playing Pyper in the short movie "A Fix" and doing voiceover work on the children's miniseries "The Doc Files", the New Yorker practically disappeared from the public eye. With that said, if "LazyTown" hadn't been taken off air between 2008 and 2013, Julianna's career may have looked rather different.
Prior to her "LazyTown" pursuits, Julianna had minor roles in various Broadway musicals such as "A Tree Grows in Brooklyn" and "Gypsy", starring Bernadette Peters. Her first Broadway appearance was during the 2002-2003 season in the musical "Oklahoma" – not only is the American a gifted actress: Julianna was also an honor student at New York's Professional Performing Arts School.
Other uncredited roles include the brunette's TV commercial work, both on-screen and doing voiceovers. The dancer and gymnast, who speaks perfect Icelandic thanks to "LazyTown" being filmed in the country, previously taught ballet, jazz, tap, and Irish stepdance classes as well. For those who are wondering what became of the original Stephanie, in March 2018, Julianna announced on social media that she had graduated from the University of Columbia with a master's degree in occupational therapy, and that she was looking for work tailored to her new qualifications.
Some sources claim that Julianna is worth $2 million; as she appeared in 54 episodes of "LazyTown", that would translate to $37,000 per episode, which seems unlikely despite the show's huge budget. We find that $100,000 to $500,000 is a far more accurate figure, given that Julianna has been out of the public eye for over a decade.
Julianna Rose Mauriello is an Occupational Therapist

She played Stephanie in Lazy Town

I am an Occupational Therapist

Keir=OT
Julianna=OT
Julianna=Stephanie
Stephanie=OT
Keir=Stephanie

I have scientifically proven I am Stephanie from Lazytown!#WorldOTDay #Worldotday2020 pic.twitter.com/o6zyBCbuJA

— Keir Harding (@Keirwales) October 27, 2020
"LazyTown" Cast
So, now that we know – more or less – what Julianna's up to these days, what became of her "LazyTown" co-stars? Chloe Lang, who played Stephanie during the show's last two seasons, also became a fan favorite in little time and currently has over 400,000 TikTok followers despite her acting career petering out. Chloe sometimes dresses up as Stephanie in these videos, and also has a YouTube channel on which she uploads content related to the show, as well as lifestyle vlogs.
Stefan Karl Stefansson, who played Robbie Rotten on all four seasons of "LazyTown", was diagnosed with bile duct cancer in autumn 2016. Although the actor continued to appear in projects after his stint on the children's show until the time of his illness, his family's economic situation was impacted so much that Mark Valenti, the series' head writer, set up a GoFundMe to cover the Stefansson family's living expenses while Stefan was out of work.
Despite successfully undergoing surgery in 2017, the disease remained – and worsened. Stefan passed away in August 2018 at just 43 years old, leaving behind a devastated wife and four young children. The actor's family received an outpouring of support following the tragic incident, but there's no way of knowing what Stefan's wife and children are currently doing, as they've never been public figures.
Magnus Scheving, who not only created the show but played Sportacus, reprised his character from 2014 onwards for live shows. When the series ended, Magnus – who had no prior experience in the TV industry – stepped down from LazyTown Entertainment, and gradually distanced himself from the entertainment industry. Although Magnus hasn't done any acting since his Sportacus days, he's reportedly worth seven figures thanks to the iconic series, and has branched out into the hospitality sector, by opening a restaurant in Iceland with his long-term girlfriend.
Last but certainly not least, David Matthew Feldman – who played Stephanie's uncle, Mayor Meanswell – went on to write for the TV show "Chicken and Chips" in 2016, but hasn't done anything of note since. Due to David's lack of social media, we're not sure what the puppeteer is up to since playing the kindhearted mayor of LazyTown.