Who is Braison Cyrus?
The Cyrus family is undoubtedly one of the most iconic and influential families in the entertainment industry. With a lineage that includes Billy Ray Cyrus, Miley Cyrus and Trace Cyrus, it's no surprise that the spotlight has shone on each member. One such member, Braison Cyrus, has been making his own strides in the world of entertainment. In this article, we'll take a closer look at Braison, his career, and his illustrious family.
Early life, family, and education
Born Braison Chance Cyrus under the zodiac sign of Taurus on 9 May 1994, in Nashville, Tennessee USA, he holds American nationality and comes from a family of Welsh, Irish, Scottish and English descent. He was raised by his parents, Billy Ray and Leticia 'Tish' Cyrus.
As the second youngest of the Cyrus siblings, Braison grew up in the midst of a highly creative and musically inclined family. His father Billy Ray is a country music icon known for his hit song "Achy Breaky Heart," while his sister Miley Cyrus has become a global pop sensation.
Trace Cyrus, another sibling, has his own success as the lead guitarist and vocalist of the band Metro Station. He was born to Tish and her first husband and was later adopted by Billy Ray, as well as the eldest one, Brandi. Billy Ray has a son named Christopher from his relationship with a woman named Luckey. The youngest one, Noah, was born in 2000, to Tish and Billy Ray, but they divorced in 2022.
When it comes to Braison's educational background, he attended a local high school, and upon matriculating in 2012, he didn't go to college but pursued his modeling career.
Family bonds
The Cyrus family is known not only for their talent, but also for their tight-knit bonds. Despite the pressures of fame, they remain a close and supportive unit. Braison's close relationship with his siblings, especially Miley, is evident through their frequent public displays of affection and support for each other's careers. These family ties have played a significant role in shaping Braison's journey, and have undoubtedly contributed to his success.
Noah Cyrus and Braison Cyrus skipped their own mother Tish Cyrus's wedding to Dominic Purcell and spent their day together at Walmart in Los Angeles, Noah was in a Billy Ray Cyrus t-shirt, and was also allegedly making fun of Tish online.

Miley Cyrus, Brandi Cyrus and Trace… pic.twitter.com/XSapTgwElE

— Pop Faction (@PopFactions) August 20, 2023
That is why people were surprised after the tabloids wrote about Braison and Noah skipping their mother's wedding in August 2023. As mentioned, Tish divorced their father, after the couple had allegedly been separated for over two years. In the meantime, Tish began dating her now-husband, Dominic Purcell. He's an actor, probably known best for his role as Lincoln Burrows in the series "Prison Break".
Instead of going to Tish's wedding, the siblings went to Walmart, which sparked rumors of a family feud.
Career beginnings
Braison Cyrus embarked on his career at a young age, primarily as a fashion model, and quickly garnered attention with his rugged good looks and unique sense of style. In 2012, he signed with Wilhelmina Models, a prestigious modeling agency which marked the beginning of his journey into the world of fashion. His early success as a model allowed him to work with renowned brands and photographers, further establishing himself as a rising star in the fashion industry.
Music pursuits
While Braison Cyrus's modeling career was taking off, he also harbored a deep passion for music, following in the footsteps of his family members. In 2018, he made his foray into the music industry with the release of his debut single entitled "I'll Never Leave You". The song showcased his country roots and drew attention for its catchy melodies and relatable lyrics. With his distinct voice and heartfelt performances, Braison demonstrated that he possessed the musical talent that ran in his family's blood. He performed his music on "The Late Show with Stephen Colbert", as well as "The Tonight Show with Jimmy Fallon".
Braison released his debut album, "Javelina", in 2021; the album and his newest singles can be heard on Apple Music and Spotify. Braison launched his self-titled YouTube channel on 13 August 2020, on which his admirers can enjoy his music videos, and videos featuring his live performances.
Also, his fans can keep track of his life and his career through his Instagram account, which has been followed by over 400,000 people.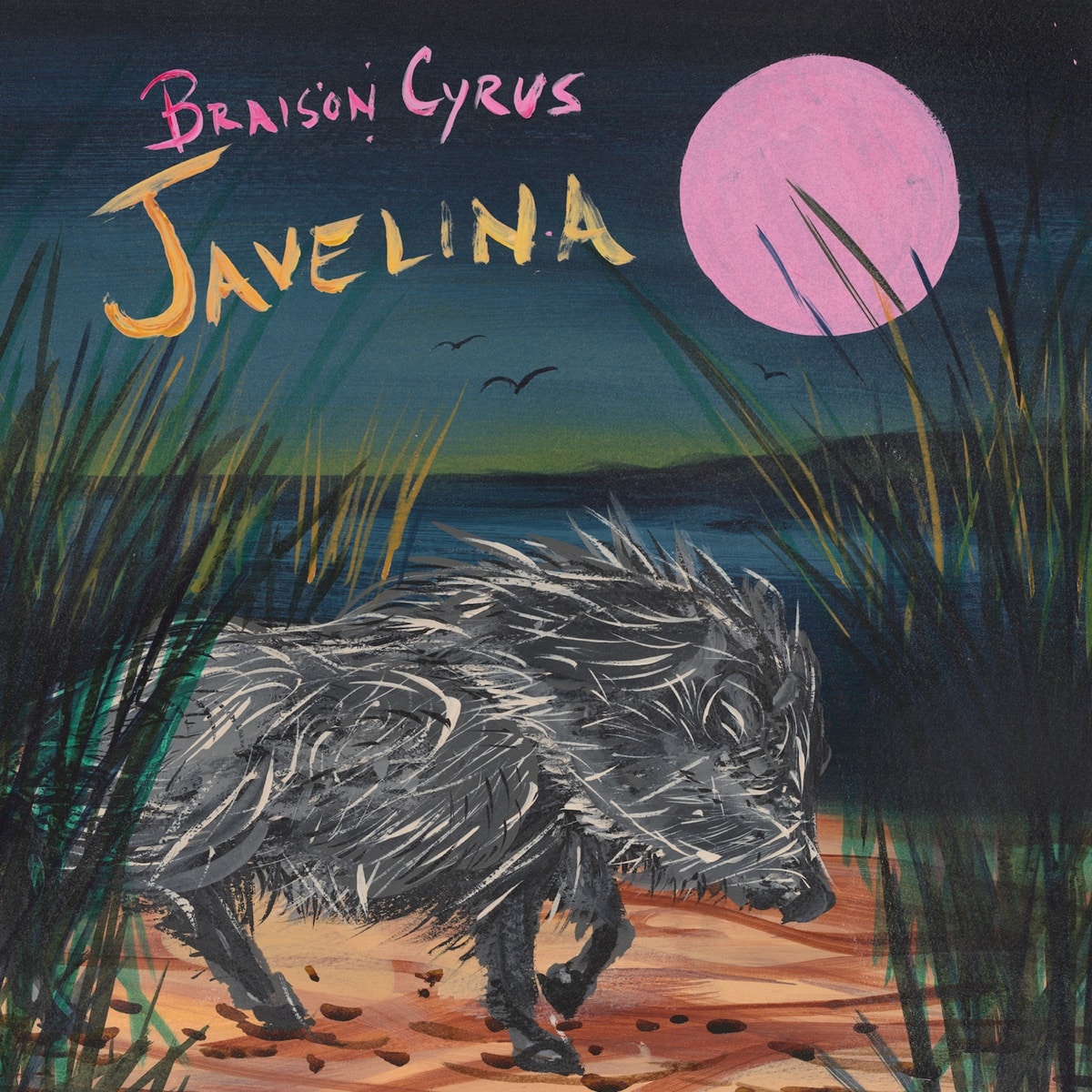 Acting endeavors
Braison Cyrus's talents extend beyond modeling and music, as he's also ventured into the world of acting. In 2016, he made his acting debut playing Jacob Lackey in the indie film "Heels", directed by Ryan Bottiglieri. This comedy follows the story of two adopted brothers who began wrestling to save their father's restaurant.
While still relatively new to acting, according to critics, Braison's role in the film showcased his potential as a versatile performer. His ability to tackle different creative avenues echoes the multi-faceted talent found within the Cyrus family.
Love life, wife, child
Braison hasn't spoken about his previous relationships before he met his future wife, Stella McBride. The two were in a relationship for a couple of years before they tied the knot in November 2019 a year after their engagement. The wedding ceremony was held in Braison's hometown, and his sister Miley,shared that Braison and Stella married on the top of the hill where the siblings used to play when they were kids.
Braison and Stella welcomed their first child, son Bear Chance Cyrus, on 8 June 2021.
As of September 2023, the family of three is living in their residence in Nashville.
Age, appearance, and net worth
This 29-year-old multi-talented artist is seemingly making a name for himself in the entertainment industry. From his early days as a fashion model to his recent ventures into music and acting, Braison is carving out his path. He's known for his long, light brown hair and green eyes, as well as his height of 6ft (1.83m).
When it comes to his wealth, according to sources as of September 2023, Braison's net worth has been estimated at over $2 million. Now, we know that you would like to know how rich is his big sister Miley. Well, reportedly, she has a net worth estimated at over $160 million.