Who is Emily Cox?
Austrian-British actress Emily Cox was born under the zodiac sign Pisces on 23 February 1985, in Vienna, Austria. She has 60 acting credits, and is perhaps known best for starring as Brida in 34 episodes of the historical action series "The Last Kingdom", which also starred Eliza Butterworth and Alexander Dreymon, and follows Alfred the Great as he's defending his kingdom from Norse invaders; the series aired from 2015 through 2022 and was nominated for five awards.
Emily's currently shooting for the upcoming series "37 Sekunden", and movies "I Know Your Face" and "The Primary Talent".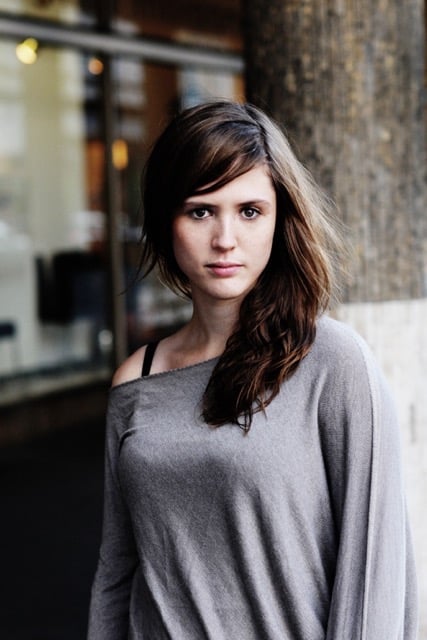 Education and early life
Emily was raised in Vienna by her British parents about whom she hasn't disclosed many details, thus not a lot is known about them; they both worked as pianists in Vienna and divorced while Emily was attending a local high school.
She was mostly passionate about music during her teenage years and it was when she was attending her final year of high school that she fell in love with acting, after starring in a school play. She matriculated in 2003, and then enrolled at Max Reinhardt Seminar, from which she graduated with a Bachelor's degree in 2007.
Emily signed a contract with Theatre in der Josefstadt in 2008 and the year 2011 saw her move to Berlin, Germany after having been offered to appear in a number of German movies and TV series.
Roles in movies
Emily's debut film role was playing Madchen in the 2007 short drama "Verwehte", and some of her following roles were in the short drama "Kai & Kira" and the biographical drama "Dutschke" both in 2009, and the 2010 action horror "Rammbock: Berlin Undead".
Also in 2010, Emily starred as Stephanie in the horror mystery thriller "Hepzibah – Sie Holt Dich im Schlaf", which also starred Finn Atkins and Eleanor Tomlinson, and follows Kirsten who's 17, and has moved to a mysterious village in which girls kill themselves before turning 18. Emily could then have been seen appearing in the drama "The Fatherless", the short drama "Die Inseln, Die wir Sind," and the comedy "The Way to Live", all released in 2011.
In 2012, she played Agnes, Junge Frau in Auschwitz in the drama "The Dead and the Living", which starred Hanns Schuschnig and Anna Fischer, and was written and directed by Barbara Albert. It follows the life of young Sita during World War II, and the movie won two of its six award nominations. Emily was then cast to appear in the 2013 drama "Stille", the 2013 short drama "Anita", and the 2014 romantic drama "Futuro Beach".
In 2018, she portrayed Nursing Home Manager in the comedy "Head Full of Honey", which starred Matt Dillon and Nick Nolte, and was directed by Til Schweiger. It follows a man who's suffering from Alzheimer's and has embarked on a final road trip with his favorite granddaughter.
Some of Emily's most recent movie roles have been in the 2022 biographical historical drama "Alma & Oskar", and in 2023 the historical action "The Last Kingdom: Seven Kings Must Die" and the romantic crime comedy "Kleine Eheverbrechen".
Roles in TV series
Emily's debut TV series role was playing Judith Stoll in the 2009 episode "Wettlauf mit dem Tod" of the action "Vienna Crime Squad", and the following year saw her appear in an episode of the crime thriller "Innocent", the crime drama "Fast Forward", and the crime mystery "Police Call 110".
She appeared in an episode of many series in the following decade, including the crime drama "SOKO Stuttgart", the romantic family drama "Paul Kemp – Alles Kein Problem" and the family drama "Circle of Life", and from 2017 through 2020, she starred as Emily in 30 episodes of the comedy "Jerks", which today stars Christian Ulmen and Fahri Yardim, and follows the lives of two best friends. The series has been airing since 2017 and has won two of its three award nominations.
Most recently, in 2023 Emily played the main character Clara Andersen in the drama "37 Sekunden", which also starred Jens Albinus and Marie-Lou Sellem, and follows lawyer Clara Andersen who's defending her father now that he's been accused of raping her best friend Leonie Novak.
Other credits
Emily was featured in the 2013 biographical documentary movie "Michael H. Profession: Director".
Some of her recent talk-show appearances have been in "Willkommen Osterreich", "Wer Weib Denn Sowas" and "Brisant".
Love life and relationships
Emily hasn't spoken of any men, or perhaps women whom she's been with, as she prefers to keep the details of her love life away from media.
It's widely believed that the popular actress had previously been in a relationship with Alexander Dreymon, a famous German actor alongside whom she starred in the series "The Last Kingdom". The two were spotted spending time together on multiple occasions, but neither has confirmed the rumors about their relationship.
There are also some who believe that Emily's lesbian and that this is why she avoids speaking about her love life in public, but this hasn't been confirmed either.
Emily seems to be unattached as of September 2023, hasn't married and doesn't have children.
Interesting facts and hobbies
More than 250,000 people are following Emily on Instagram today, and over 260 pictures and videos have been uploaded onto her account; most of these show her during her everyday life, whether she's travelling around the world, shooting for her TV series and movies, or spending time with her friends.
She loves being close to bodies of water and summer's her favorite season.
Emily enjoys drinking red wine and her favorite food is pizza.
She loves dogs and had several while growing up with her parents.
Emily's a philanthropist and has volunteered with a couple of charity organizations, while mostly with those that aim to help underprivileged children.
One of her favorite actors is the late Leslie Nielsen, and some of Emily's favorite movies include "Forbidden Planet", "The Naked Gun" and "Repossessed".
Appearance and net worth
Emily's age is 38. She has brown hair and eyes, weighs around 130lbs (60kgs) and is 5ft 8ins (1.73m) tall.
Emily's net worth's been estimated at over $3 million, as of September 2023.