"Street Outlaws" thrusts the spotlight on the intense street racing culture, showcasing a tight-knit group of racers, each with their own unique vehicles and styles. Daddy Dave and Ryan Martin emerged as key figures in the reality television series, drawing attention not only for their racing skills but also for their magnetic presence. The high-octane clash between the two racing titans reverberated through the streets and on screen. As engines roared and tensions mounted, a controversial incident unfolded, sparking debates and electrifying fans.
Background on "Street Outlaws"
Street racing might be illegal but it is not a deterrent to people who want to engage in it. The excitement and adrenaline rush that it provides to drivers can be addictive. Created by Pilgrim Media Group, "Street Outlaws," was inspired by the fascination surrounding a subculture that had gained notoriety for its daring drivers, modified vehicles, and clandestine race events. Discovery Channel heard of the street racing community in Oklahoma City and found a way to convince the 405 crew, including Big Chief (Justin Shearer), Murder Nova (Shawn Ellington), Chuck Seitsinger, and 'Daddy Dave' Cornstock to headline the automotive-themed reality television series.
Premiering on Discovery Channel in June 2013, the show captivated audiences with its high-stakes races, charismatic drivers, and unfiltered look into the world of street racing. A central element of the show is the "list," which ranks the top 10 street racers in Oklahoma City. It's the pinnacle of street racing status and serves as the ultimate goal for every racer. The list is dynamic, with drivers challenging each other in head-to-head races to climb the ranking. The competition is fierce, with rivalries, controversies, and grudge matches adding to the drama.
Following the show's success, several spin-off series were launched that showcased the street racing culture in other cities. To make things more interesting, they were pitted against each other to determine the fastest among them. One of the spin-off shows that became such a huge hit was "Street Outlaws: No Prep Kings." It features a type of drag racing that takes place on a track that has intentionally not been prepared or treated with any sort of traction-enhancing substances such as adhesive compounds that provide a better grip for the cars. This creates a racing environment that simulates the challenges of street racing, where roads are often unpredictable and offer varying levels of traction. As a result, no prep racing requires drivers to rely heavily on their driving skills, instincts, and tuning abilities to navigate the track successfully.
The street racing titans
Daddy Dave was among the original cast of "Street Outlaws" while Ryan Martin joined "Street Outlaws" a bit late because he was unable to commit fully to the show due to his business obligations. These titans are two of the most recognized faces in the world of street racing. Daddy Dave earned the title, King of the Streets, while Ryan was called the 3-Peat No Prep King Champion.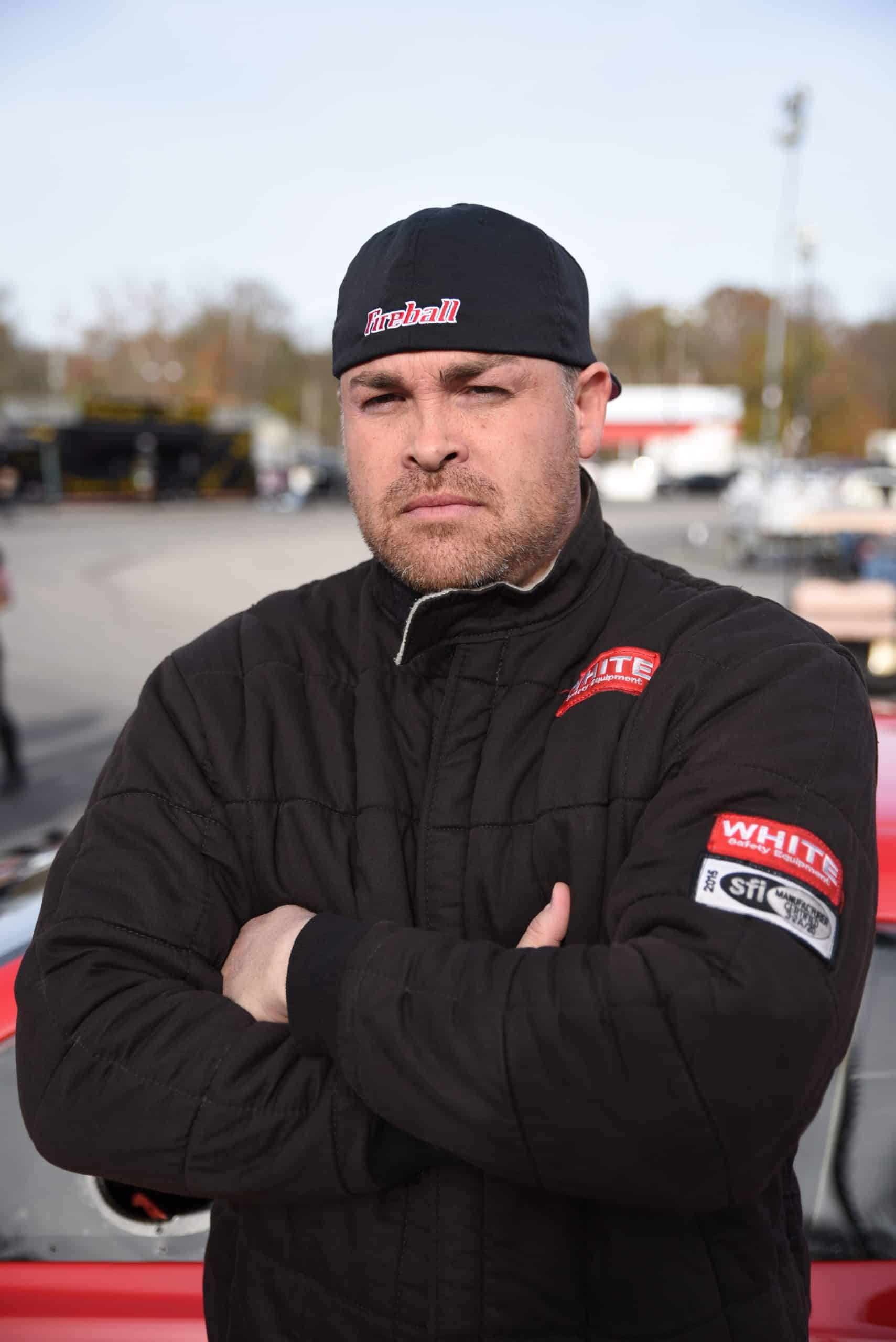 All about the "King of the Streets"
Daddy Dave Comstock, was born in 1973, and raised along with his siblings in Shawnee, Oklahoma by their parents, Peter and Marge Comstock. His fascination with racing ignited at 16, when he first took the wheel of his father's 1978 Chevrolet Impala, shortly after obtaining his driver's license. Street racing might have started as a hobby, but it soon turned into his passion. Under his father's guidance, he and his brothers developed a deep appreciation for cars, the thrill of speed, and the allure of the National Association for Stock Car Auto Racing (NASCAR). His father's own history of racing old cars on the streets, hitting a top speed of 93 miles per hour, left a lasting impression. Even his mother, who shared a fondness for drag racing, admitted that speed ran in Dave's veins. While she confessed to being worried at times, she was quite proud of her son.
 TV debut and impressive performance on "Pinks"
Daddy Dave made his TV debut in 2006 during an episode of the reality series, "Pinks," which was broadcast on the sports-oriented channel, SPEED. With the tagline, "Lose the race, lose your ride," the victor would claim the loser's car as the prize. Given the high stakes, it was evident that Daddy Dave's team – the Wide Open Throttle Team from Oklahoma – and consisting of members like Big Chief and Jeff "AZN" Bonnett, had immense confidence in his abilities that they chose him as their representative to the race.
He was behind the wheel of a 1989 Ford Mustang as he faced off against a guy driving a 1992 Honda Civic Hatchback for the Olympic Armor Coatings Team from Washington. Despite accusations of sandbagging after his victory in the initial race, Daddy Dave proved his prowess by securing a win in the second race even with a handicap; this success left no doubt about his capabilities as a race car driver. Subsequently, he rejoined the show for a best-of-five race against another pink slip winner, leading his team to another victory.
Ascending to the top of the OKC list
By the time season one of "Street Outlaws" was aired, Daddy Dave was already No.3 on the OKC list, and soon rose to the top with a 1996 GMC Sonoma S10 pickup packing a 632-cubic inch Big-Block Chevy motor and 3-Stage Nitrous System. The Sonoma was owned by his sponsor, Jackie Knox, with whom he formed a partnership in 2007. Reportedly, it was during this period that he acquired the nickname, "King of the Streets", due to his successful exploits at the tracks. However, five years into the show, he parted ways with his sponsor, as he felt that it was time to drive his personal car at racing events.
Daddy Dave introduced his own 1963 Chevy Nova, affectionately named "Goliath,"  in 2015 during the sixth season of the show in the episode entitled "David & Goliath vs the 405." This sleek machine was meticulously put together in his own workshop, known as Comstock Auto Service, located in Edmond, Oklahoma. however, during a No Prep race in Amarillo, Texas that year, he crashed his nitrous-powered car, losing control, hitting a barrier, and flipping multiple times. Despite the severity of the accident, he survived with a concussion, a bruised lung, and bruises on his body. After he made a full recovery, he raced his way to the top spot on the OKC list driving a borrowed car, only to drop out as he preferred to use his own car, even if he had to start from the bottom.
With his new ride, "Goliath 2.0," Daddy Dave went back to conquering the streets. In 2021, at South Georgia Motorsports Park, another crash occurred during a race event – he/his car veered off-course and hit a guardrail. Rain may have made the road slippery, but he admitted it was his error for not focusing, and releasing braking parachutes late. The car sustained exterior damage, but the motor was mostly intact. Repairs took time due to COVID-19-related parts shortages, so he temporarily raced a Chevy S-10, but by October, Goliath 2.0 was back.
Securing his highly sought-after victory
With all his success on the tracks, Daddy Dave said that there was only one thing that eluded him – winning an NPK invitational event. However, he achieved this feat in 2023, with his newly built Audi S5. His relief was palpable as he exclaimed, 'Finally. It's hard to follow in the group of people that have won one. You've got Ryan Martin, Lizzy (Musi), Kye (Kelley), Justin Swanstrom.' and added, 'Hell, there's people that have won that have not been in the game as long as I have. It becomes a gut check when you haven't done it yet.'
All about the three-peat No Prep Kings Champion
Ryan Martin, a name synonymous with speed and racing prowess, was born in 1977 in Ventura, California, USA. At the tender age of two, his family relocated to Oklahoma, setting the stage for his journey into the adrenaline-charged world of racing. His passion for speed developed over time in high school, and with the allure of street racing at its peak during that time, his entry into the sport felt like a natural progression. His initiation was through an '89 5.0-liter Mustang GT, boasting around 50,000 miles. The previous owner had already given it a power upgrade, making it an adrenaline-pumping choice for a 16-year-old. Before long, he was street racing and taking it on a spin at the drag strip regularly.
The Mustang remained his loyal companion for years, gradually transforming into a frontrunner within the X275 Radial class. After about four years of impressive performances with the Mustang, Ryan made a pivotal shift to a twin-turbo 2010 Fireball Camaro. This fiery beast was meticulously designed for the Radial Versus the World competition and came into his possession through Joe Copson in late 2015. With an elapsed time of 3.94 seconds at a blazing 202 mph, this Camaro etched its name as one of Ryan's most exhilarating rides to date.
Rapid rise to the top of the OKC list
When the Pro Mods were removed from the OKC list to bring authentic streetcars back into the mix, it created an opening for Ryan Martin to secure a spot on that list. Upon joining, he swiftly advanced to the third position, while Monza held second and Daddy Dave maintained the top spot. However, when challenged, Daddy Dave moved down to the fifth spot due to the absence of his car. Monza, skeptical of Ryan's eligibility for the top spot, gave him a chance, aiming to reveal his unsuitability to be on the top five. As the race unfolded, Ryan unexpectedly triumphed, ascending to the coveted No.1 position.
As some individuals didn't view Ryan as a part of the original 405 crew featured in the show, discontent arose from the outcome. They persuaded Monza to yield to Chuck, allowing Chuck to challenge Ryan and dislodge him from the top. In the ensuing race, Chuck emerged victorious. While Ryan's time at No.1 lasted merely an hour, it didn't diminish the significance of his achievement, and tt didn't take him long to get back on top.
Defeating professional drag racer Alex Laughlin
In the Mega Race Showdown 2, Ryan Martin represented the "Street Outlaws" team, and faced off against National Hot Rod Association (NHRA) Pro Stock Racer Alex Laughlin from Richard Rawlings' Gas Monkey Garage team. This showdown unfolded at the Wild Horse Pass Motorsports Park in Chandler, Arizona.  Recognizing the significance of this race, he was mindful of upholding his team's reputation as the fastest on the streets. Demonstrating his prowess, he clinched victory in the two-out-of-three drag race, decisively proving that even a Pro Stock Racer was no match for him.
Oh. My. Gawwwwshhh!!!
😍😍😍😍😍😍 Meet the Hot Wheels Car Care Pro Stock Car!!! She's just gorgeous and SO ready to go fast this weekend!!!#hotwheelscarcare#hotwheels #technetprofessional #gasmonkey #gasmonkeyenergy #advanceautoparts #fitzgeraldgliderkits #speedsociety pic.twitter.com/7IMjx4Pt9N

— Alex Laughlin (@AlexLaughlinPS) February 9, 2018
Unrivaled dominance
Ryan currently holds the top spot on the famous OKC list, and not only that, but he's also a three-time No Prep Kings Champion, a feat that nobody else has achieved. Most would agree that the No Prep Kings tournament is one of the most challenging and competitive in drag racing. He secured his first NPK title back in 2019 with his Fireball Camaro, and then won the next one with his 2018 Chevrolet Camaro ZL1. Winning back-to-back championships was already difficult, but clinching a third one in 2022 further solidified his reputation as an exceptional race car driver; no one dared question his skills at the track after that. His unparalleled success fueled callouts as he brought the competitive spirit in every driver out there in wanting to dethrone him. Alex Laughlin, for one, who had the utmost respect for Ryan, wanted to challenge him in a three-race grudge race set, as he stated that if one wanted to be the best, one had to defeat the best. However, it appeared that Ryan didn't accept the challenge.
A Clash of Titans
Daddy Dave and Ryan Martin, two icons of street racing, went head to head at the Palm Beach International Raceway during the third-round invitational for the NPK series. They had a crazy start in the series, as each one was given an automatic win without having to compete due to circumstances beyond their control, and so they advanced to the next round. By some luck of the draw, they were matched up against each other.
Ryan experienced some car problems during his previous race – his car didn't run well as it was down a cylinder. It was ironic that it was Daddy Dave who loaned him the part that he needed so he could race against him. Daddy Dave shared that he had been to the semi-finals a lot and Ryan beat him every time, but with his car running optimally – consistently performing well, maintaining high speeds, and handling the track effectively – he was hoping that this was his time.
The atmosphere crackled with tension as their high-performance machines revved, ready to go. With the crowd's anticipation palpable, the countdown began, and in an instant, the cars hurtled forward in a blaze of speed and thunderous engines. The race played out in a blur of tire smoke, gripping spectators in excitement. As they were nearing the finish line, it became evident that Ryan was leading. What followed next was a twist that no one saw coming. The timing system, a crucial component in determining the winner of any race, experienced a technical glitch that cast doubt over the accuracy of the results.
It was announced that Daddy Dave won, and Ryan was in disbelief because he was quite sure that he crossed the finish line first. Daddy Dave saw that his win light was on but began to have doubts when Ryan asked him who won the race. Ryan had a 360 GoPro on the car, filming the race, and he reviewed the tape. It showed that he was a full car ahead of Daddy Dave. That said, he knew that he wasn't the one who would be making the final call. He said that 'a win light is usually a win light,' and the officials had to figure out what they were going to do about this. Ryan said that this was perhaps one of the biggest controversies they ever had.
Social media became the battlefield for heated debates, with fans passionately defending their chosen winner. Recognizing the need for resolution, race organizers initiated an intensive investigation into the race footage and timing system. A team of experts meticulously reviewed the available evidence and settled the dispute. According to reports, race officials overturned the previously announced result, and Ryan Martin was declared the rightful winner of the showdown. The racing community was rocked yet again, with emotions ranging from elation to disappointment depending on whose side they were on. Fans voiced their reactions. Some embraced the new outcome and celebrated Ryan Martin's victory. Others, however, were crestfallen, feeling that Daddy Dave had been denied his rightful victory.
In the aftermath of the decision, both Ryan Martin and Daddy Dave reportedly released statements, showcasing their professionalism and sportsmanship. Ryan Martin expressed gratitude for the thorough investigation and extended admiration to Daddy Dave for his racing prowess. Daddy Dave, although disappointed with the outcome, accepted the decision with grace, emphasizing the importance of fairness in the sport.
This electrifying showdown between Ryan Martin and Daddy Dave is a reminder that even in the heat of competition, integrity and sportsmanship should prevail, and that the world of street racing is as much about the thrill of the race as it is about the camaraderie and respect among the race car drivers.