• John Saxon is an American actor and martial artist, known for projects such as "A Nightmare on Elm Street", "Enter the Dragon" and "A Nightmare on Elm Street 3: Dream Warriors".
• His net worth is estimated to be $1.5 million.
• John has been married three times and has one son, Antonio.
• He has had almost 200 acting gigs, and has received a Golden Globe award and numerous other nominations.
• John is not active on any social media platform.

Known for movies
Short Info
| | |
| --- | --- |
| Net Worth | $1.5 million |
| Date Of Birth | August 5, 1935 |
| Died | October 17, 1996, Norman, Oklahoma, United States |
| Spouse | Gloria Martel, Mary Ann Saxon |
| Fact | Has a black belt in karate. |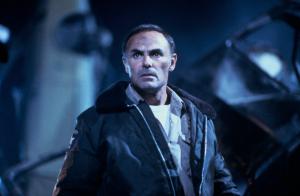 What happened to actor John Saxon? His Bio and Death Rumors and Real Name
Born Carmine Orrico on 5 August 1935, in Brooklyn, New York City, USA, which means that his nationality is American, his zodiac sign is Leo and he is 83 years old, as John Saxon he is widely known as the actor who worked on projects such as "A Nightmare on Elm Street", "Enter the Dragon" and "A Nightmare on Elm Street 3: Dream Warriors". In addition, John is known as a martial artist. There were certain rumors regarding John's death, however the rumors luckily turned out to be fake.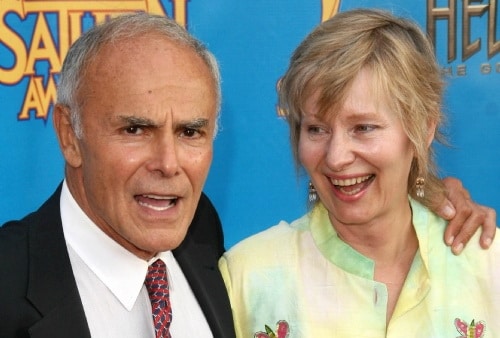 Net Worth
So just how rich is John Saxon as of mid-2018? According to authoritative sources, this actor has a net worth of $1.5 million, accumulated from his career in the previously mentioned field. He hasn't disclosed any information regarding assets such as houses and cars, but working hard for more than six decades has allowed him to be stable financially and take care of his family.
Early Life, Ethnicity and Height
When it comes to John's ethnicity, he was born into a family of Italian and American descent; his ethnicity is Caucasian, he is 5ft 10ins tall (179 cm), and had dark hair back in the day. Speaking about John's education, he was a student of New Utrecht High School and having matriculated in 1953, he studied acting coached by Stella Adler. As of 1954, he signed his first deal with Universal Studios and reportedly earned $150 a week.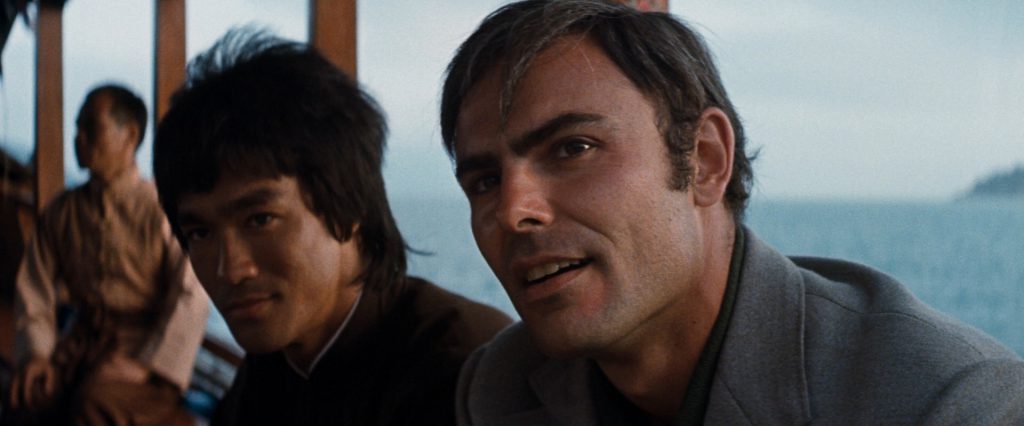 Kids and Wives
John tries to keep his private life behind closed doors, and isn't keen on sharing too much with the media. When it comes to his relationship status and dating history, the actor has been married three times. He married his first wife, Mary Ann Saxon in 1967 and they remained married for another 13 years. After that, John married Elizabeth Saxon in 1987, but their relationship fell through as well and they divorced five years later. In 2008, he finally married Gloria Martel Saxon, his fellow actress, best known for working on projects such as "Bring Me the Head of Lance Henriksen". The actor has one child, a son named Antonio Saxon, born in his marriage to Mary Ann – Antonio worked briefly as an actor in 1994, portraying Jim in "Killing Obsession".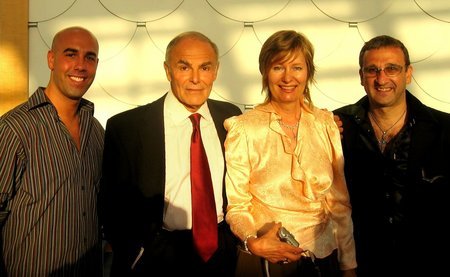 Career
John made his acting debut with a small role in "It Should Happen to You" in 1954, and followed by working on projects such as "A Star Is Born" and "Running Wild" in the upcoming period. Continuing to work at a rapid pace, the actor landed the role of David Parkson in "The Reluctant Debutante", a comedy romance movie opposite actors such as Rex Harrison, Kay Kendall and Sandra Dee. As of the early '60s, the actor, who was established in the business at that time, worked on prominent projects such as "Evil Eye" and "The Cardinal", with the latter being nominated for six Oscars.
Late 60s and Further Career
As of 1967, Saxon played one of the main characters in "Winchester 73", the western movie and the remake of James Stewart's movie of the same title. In 1973 John appeared in "Enter the Dragon", opposite Bruce Lee and Jim Kelly in the critically acclaimed movie which follows the story of a martial artist who begins working as a spy. In 1984, the actor played Lt. Thompson in the acclaimed horror movie "A Nightmare On Elm Street", which is still considered to be one of the best and most successful horror movies in cinematic history. Three years later, John played the same role in the sequel "A Nightmare on Elm Street 3: Dream Warriors". As of 1994, he made an appearance in "New Nightmare", which follows the story of the evil force that was released when the movie was made, and how it used the movies to enter the real world.
Latest Projects
When it comes to Saxon's latest projects, he appeared as Chiledu in "Genghis Khan: The Story of a Lifetime" in 2010, and in 2015 portrayed George Dentro in "The Dentros". Having finished with that, he joined the cast of "The Extra", and he is currently working on "After the Thunderstorm". Overall, the actor has had almost 200 acting gigs, which has allowed him to make a name for himself in the business. As the result of his hard work, John has been rewarded with a Golden Globe award, and has been nominated for numerous other awards.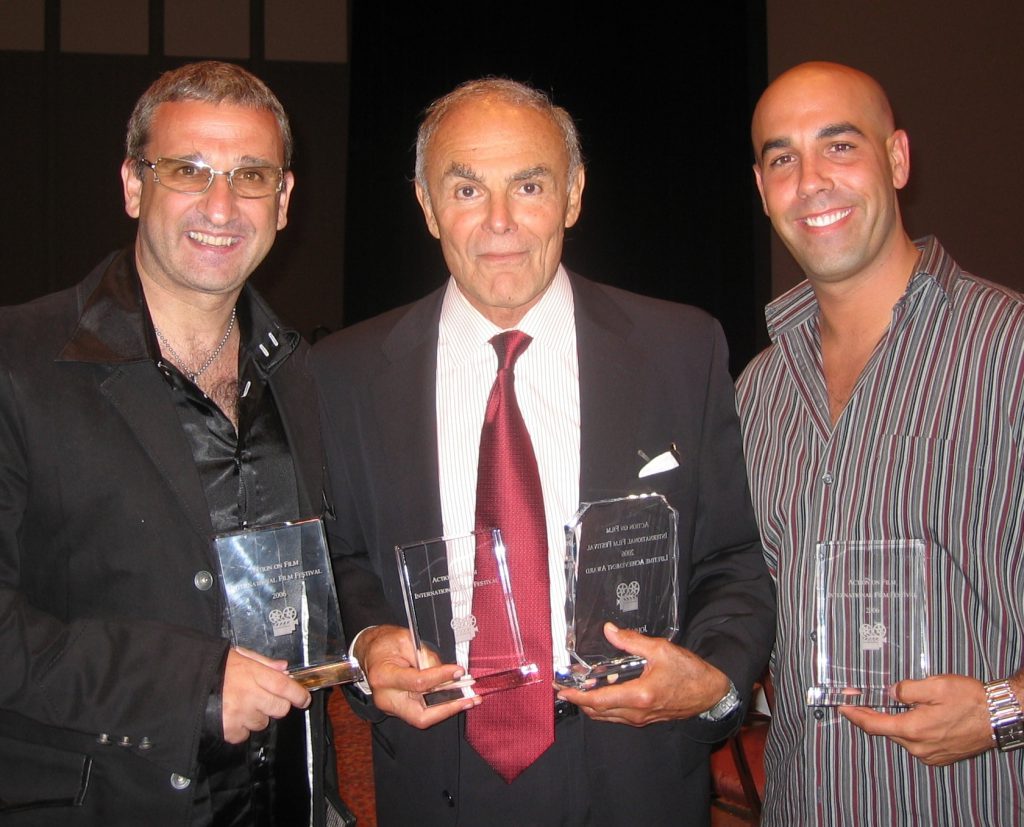 TV Appearances
Being a prominent actor, John naturally appears in TV shows too – in 1961 he appeared in "Here's Hollywood", and three years later the audience was able to see him in "Stella Adler and the Actor". As of 1968, John worked on "Western, Italian Style", a short documentary movie about the Spaghetti Western genre. In 2005, he was a guest star in "Larry King Live", the news talk-show hosted by Larry King. Overall, Saxon has made more than 40 appearances of this kind.
Social Media
Unfortunately, the actor isn't active on any social media, which makes it harder for his fans to communicate with him. However, there are still plenty of fan pages dedicated to him, and many people often tweet about him and his acting skills. One person jokingly tweeted "Sometimes I forget that Italian Schlock staple John Saxon (you know him as Nancy's Dad in the Nightmare on Elm St movies) was weirdly a teen idol in the 1950s".
General Info
| | |
| --- | --- |
| Full Name | John Saxon |
| Net Worth | $1.5 million |
| Date Of Birth | August 5, 1935 |
| Died | October 17, 1996, Norman, Oklahoma, United States |
| Height | 1.79 m |
| Profession | Actor |
| Education | United States Military Academy |
Family
| | |
| --- | --- |
| Spouse | Gloria Martel, Mary Ann Saxon |
| Children | Antonio Saxon |
| Parents | Anna Protettore, Antonio Orrico |
Accomplishments
| | |
| --- | --- |
| Awards | Golden Globe Award for Best New Star of the Year – Actor |
| Nominations | Golden Globe Award for Best Supporting Actor – Motion Picture |
| Movies | Enter the Dragon, A Nightmare on Elm Street, A Nightmare on Elm Street 3: Dream Warriors, Black Christmas, Joe Kidd, The Appaloosa, Wes Craven's New Nightmare, The Reluctant Debutante, Queen of Blood, Battle Beyond the Stars, War Hunt, The Unforgiven, Tenebrae, Mr. Hobbs Takes a Vacation, The Evil E... |
| TV Shows | Lucky Luke, The Bold Ones: The New Doctors |
Social profile links
Facts
| # | Fact |
| --- | --- |
| 1 | Acting mentor and friend of Heather Langenkamp. |
| 2 | Has starred in four films which feature the word "Blood": Blood Beast from Outer Space (1965), Queen of Blood (1966), Blood Beach (1980) and Blood Salvage (1990). |
| 3 | Has starred in two films about Genghis Khan: Gengis Khan (1992) and Genghis Khan: The Story of a Lifetime (2010). |
| 4 | Attended the Williamsburg Film Festival in Williamsburg, Virginia. [March 2012] |
| 5 | Attended and graduated from New Utrecht High School in Brooklyn, New York in 1953. |
| 6 | Is Italian-American. The son of immigrants from Calabria, Italy. |
| 7 | Is fluent in Italian (His ancestors left Italy for the United States and he has worked on and off in that part of Europe since the early 1960s). |
| 8 | Has one son with his former wife Mary Ann Saxon: Antonio Saxon. |
| 9 | Has a black belt in karate. |
| 10 | Was discovered by Henry Willson who saw him in a posed shot on the cover of True Romances magazine. |
| 11 | Was a celebrity player (along with Betty White) on the final week of the cult-classic game show Whew! (1979) (when the show was known as "Celebrity Whew!"). |
Pictures
Movies
Actor
| Title | Year | Status | Character |
| --- | --- | --- | --- |
| After the Thunderstorm | 2017 | pre-production | Frank |
| Bring Me the Head of Lance Henriksen | | post-production | John |
| The Extra | 2017 | | Victor Vallient |
| The Dentros | 2015 | Short | George Dentro |
| Roger | 2014/I | Short | |
| Genghis Khan: The Story of a Lifetime | 2010 | | Chiledu |
| The Mercy Man | 2009 | | Father McMurray |
| War Wolves | 2009 | TV Movie | Tony Ford |
| Old Dogs | 2009/II | | Paul |
| God's Ears | 2008 | | Lee Robinson |
| Masters of Horror | 2006 | TV Series | Jeb 'Pa' Jameson |
| Trapped Ashes | 2006 | | Leo (story segments "Stanley's Girlfriend") |
| The Craving Heart | 2006 | | Richard Tom |
| Stanley's Girlfriend | 2006 | Short | Leo |
| CSI: Crime Scene Investigation | 2005 | TV Series | Walter Gordon |
| Pitcher and the Pin-Up | 2003 | | Michael Curtis |
| Outta Time | 2002 | | James Darabont |
| Night Class | 2001 | | Murphy |
| Living in Fear | 2001 | TV Movie | Rev. Leo Hausman |
| Final Payback | 2001 | | Police Chief George Moreno |
| Criminal Minds | 1998 | | Antonio DiPaolo Jr. |
| Joseph's Gift | 1998 | | Jacob Keller |
| The Party Crashers | 1998 | | Mr. Foster |
| California | 1997 | TV Series | On rafael guevara |
| Lancelot: Guardian of Time | 1997 | | Wolvencroft |
| The Killers Within | 1997 | | Detective Lewis |
| Kung Fu: The Legend Continues | 1996 | TV Series | Straker |
| From Dusk Till Dawn | 1996 | | FBI Agent Stanley Chase |
| Nonstop Pyramid Action | 1995 | Short | Mr. Apple |
| Liz: The Elizabeth Taylor Story | 1995 | TV Movie | Richard Brooks |
| Melrose Place | 1994-1995 | TV Series | Henry Waxman |
| Frame-Up II: The Cover-Up | 1994 | | Charles Searage |
| New Nightmare | 1994 | | John Saxon |
| Killing Obsession | 1994 | | Dr. Sachs |
| Beverly Hills Cop III | 1994 | | Orrin Sanderson |
| Jonathan degli orsi | 1994 | | Fred Goodwin |
| Murder, She Wrote | 1984-1994 | TV Series | Bernardo Bonelli / Marco Gambini / Jerry Lydecker |
| No Escape No Return | 1993 | | James Mitchell |
| The Baby Doll Murders | 1993 | | John Maglia |
| Hellmaster | 1992 | | Professor Jones |
| Animal Instincts | 1992 | Video | Otto Van Horne |
| Maximum Force | 1992 | | Captain Fuller |
| Lucky Luke | 1992 | TV Series | The Man in Black |
| In the Heat of the Night | 1991 | TV Series | Dalton Sykes |
| Blackmail | 1991 | TV Movie | Gene |
| Payoff | 1991 | TV Movie | Rafael Concion |
| The Arrival | 1991 | | Agent Mills |
| Matlock | 1991 | TV Series | John Franklin |
| Monsters | 1991 | TV Series | Benjamin O'Connell |
| Blood Salvage | 1990 | | Clifford Evans |
| Crossing the Line | 1990 | | Jack Kagan |
| The Final Alliance | 1990 | | Ghost |
| Aftershock | 1990 | | Oliver Quinn |
| Nightmare Beach | 1989 | | Strycher |
| The Ray Bradbury Theater | 1989 | TV Series | Dudley Stone |
| Criminal Act | 1989 | | Herb Tamplin |
| My Mom's a Werewolf | 1989 | | Harry Thropen |
| The Last Samurai | 1988 | | |
| Falcon Crest | 1982-1988 | TV Series | Tony Cumson |
| Death House | 1987 | | Colonel Gordon Burgess |
| House Made of Dawn | 1987 | | Tosamah |
| Hotel | 1987 | TV Series | Jack Curtis |
| Alfred Hitchcock Presents | 1987 | TV Series | Garth December |
| A Nightmare on Elm Street 3: Dream Warriors | 1987 | | Thompson |
| Hands of Steel | 1986 | | Francis Turner |
| Glitter | 1985 | TV Series | The author |
| Fever Pitch | 1985 | | Sports editor |
| Brothers-in-Law | 1985 | TV Movie | Royal Cane |
| Half Nelson | 1985 | TV Series | |
| The A-Team | 1983-1985 | TV Series | Kalem / Martin James |
| American Playhouse | 1984 | TV Series | Epps |
| Dynasty | 1982-1984 | TV Series | Rashid Ahmed |
| Finder of Lost Loves | 1984 | TV Series | Commander Zach Donahue |
| A Nightmare on Elm Street | 1984 | | Lt. Donald Thompson |
| Fantasy Island | 1978-1984 | TV Series | Michael Anderson / Cyrano de Bergerac / Monsieur Berandt Sabatier / ... |
| Masquerade | 1984 | TV Series | |
| Magnum, P.I. | 1984 | TV Series | Ed Russler |
| Scarecrow and Mrs. King | 1983 | TV Series | Dirk Fredericks |
| The Big Score | 1983 | | Davis |
| Hardcastle and McCormick | 1983 | TV Series | Martin Cody |
| Prisoners of the Lost Universe | 1983 | | Kleel |
| Savage in the Orient | 1983 | TV Movie | Nick Costa |
| Desire | 1982/I | | Joe Hale |
| Tenebre | 1982 | | Bullmer |
| The Scorpion with Two Tails | 1982 | | Arthur Barnard |
| Rooster | 1982 | TV Movie | Jerome Brademan |
| Una di troppo | 1982 | | Sergio Puccini the notary |
| Wrong Is Right | 1982 | | Homer Hubbard |
| Golden Gate | 1981 | TV Movie | Monty Sager |
| Vega$ | 1980 | TV Series | Michael Jennings |
| Running Scared | 1980 | | Captain Munoz |
| Blood Beach | 1980 | | Captain Pearson |
| Battle Beyond the Stars | 1980 | | Sador |
| Cannibal Apocalypse | 1980 | | Norman Hopper |
| Beyond Evil | 1980 | | Larry Andrews |
| The Electric Horseman | 1979 | | Hunt Sears |
| The Glove | 1979 | | Sam Kellog |
| Fast Company | 1979 | | Phil Adamson |
| Hawaii Five-O | 1979 | TV Series | Harry Clive |
| Shalimar | 1978 | | Col. Columbus |
| Greatest Heroes of the Bible | 1978 | TV Series | Adonijah |
| The Immigrants | 1978 | TV Movie | Alan Brocker |
| The Bees | 1978 | | John Norman |
| Tre soldi e la donna di classe | 1977 | | |
| Harold Robbins' 79 Park Avenue | 1977 | TV Mini-Series | Harry Vito |
| Moonshine County Express | 1977 | | J.B. Johnson |
| Quincy M.E. | 1977 | TV Series | Publisher Charles Desskasa |
| Westside Medical | 1977 | TV Series | Bob Farrow |
| The Fantastic Journey | 1977 | TV Series | Consul Tarant |
| Most Wanted | 1977 | TV Series | |
| Il cinico, l'infame, il violento | 1977 | | DiMaggio |
| La legge violenta della squadra anticrimine | 1976 | | Commissario Jacovella |
| Raid on Entebbe | 1976 | TV Movie | Gen. Benny Peled |
| Once an Eagle | 1976 | TV Mini-Series | Capt. Townshend |
| Italia a mano armata | 1976 | | Albertelli |
| Wonder Woman | 1976 | TV Series | Captain Radl |
| Starsky and Hutch | 1976 | TV Series | René Nadasy |
| Mark Strikes Again | 1976 | | Altman |
| The Bionic Woman | 1976 | TV Series | Nedlick |
| The Six Million Dollar Man | 1974-1976 | TV Series | Nedlick / Major Frederick Sloan |
| Violent Naples | 1976 | | Francesco Capuano |
| Una Magnum Special per Tony Saitta | 1976 | | Sgt. Ned Matthews |
| The Swiss Conspiracy | 1976 | | Robert Hayes |
| The Rockford Files | 1976 | TV Series | Dave Delaroux |
| Petrocelli | 1975 | TV Series | Richie Martin |
| Mitchell | 1975 | | Walter Deaney |
| Strange New World | 1975 | TV Movie | Captain Anthony Vico |
| Crossfire | 1975 | TV Movie | Dave Ambrose |
| Metralleta 'Stein' | 1975 | | Mariano Beltrán |
| Gunsmoke | 1965-1975 | TV Series | Gristy Calhoun / Pedro Manez / Virgil Stanley / ... |
| Mary Tyler Moore | 1974 | TV Series | Mike Tedesco |
| Black Christmas | 1974 | | Lt. Ken Fuller |
| Planet Earth | 1974 | TV Movie | Dylan Hunt |
| Can Ellen Be Saved? | 1974 | TV Movie | James Hallbeck |
| Banacek | 1974 | TV Series | Harry Harland |
| Police Story | 1973 | TV Series | Rick Calvelli |
| Linda | 1973 | TV Movie | Jeff Braden |
| The Rookies | 1973 | TV Series | Farley |
| Enter the Dragon | 1973 | | Roper |
| Baciamo le mani | 1973 | | Gaspare Ardizzone |
| The Streets of San Francisco | 1973 | TV Series | Vincent 'Vince' Hagopian Jr. |
| Snatched | 1973 | TV Movie | Paul Maxvill |
| Banyon | 1972 | TV Series | Johnny Clay |
| Kung Fu | 1972 | TV Series | Raven |
| Joe Kidd | 1972 | | Luis Chama |
| The Bold Ones: The New Doctors | 1969-1972 | TV Series | Dr. Theodore Stuart |
| Night Gallery | 1972 | TV Series | Ianto (segment "I'll Never Leave You - Ever") |
| The Sixth Sense | 1972 | TV Series | Dr. Harry Auden |
| Norman Corwin Presents | 1972 | TV Series | |
| Company of Killers | 1971 | TV Movie | Dave Poohler |
| The Virginian | 1967-1971 | TV Series | Sgt. Terence Mulcahy / Ben Oakes / Dell Stetler |
| Mister Kingstreet's War | 1971 | | Jim Kingstreet |
| The Intruders | 1970 | TV Movie | Billy Pye |
| Ironside | 1967-1970 | TV Series | Eric Saginor / Carter |
| Death of a Gunfighter | 1969 | | Lou Trinidad |
| Bonanza | 1967-1969 | TV Series | Chief Jocova / Blas / Steven Friday |
| Istanbul Express | 1968 | TV Movie | Cheval |
| The Name of the Game | 1968 | TV Series | Peter Max |
| I tre che sconvolsero il West (Vado, vedo e sparo) | 1968 | | Clay Watson |
| For Singles Only | 1968 | | Bret Hendley |
| It Takes a Thief | 1968 | TV Series | Dead Man |
| Garrison's Gorillas | 1967 | TV Series | Janus |
| Cimarron Strip | 1967 | TV Series | Screamer |
| Winchester 73 | 1967 | TV Movie | Dakin McAdam |
| The Time Tunnel | 1967 | TV Series | Marco Polo |
| The Doomsday Flight | 1966 | TV Movie | George Ducette |
| The Appaloosa | 1966 | | Chuy |
| Dr. Kildare | 1966 | TV Series | Richard Ross |
| Queen of Blood | 1966 | | Allan Brenner |
| Bob Hope Presents the Chrysler Theatre | 1964-1966 | TV Series | Mario Silvetti / Augie |
| Blood Beast from Outer Space | 1965 | | Dr. Jack Costain |
| The Ravagers | 1965 | | Capt. Kermit Dowling |
| Burke's Law | 1963-1964 | TV Series | Gil Lynch / Bud Charney |
| The Cavern | 1964 | | Pvt. Joe Cramer |
| Another World | 1964 | TV Series | Edward Gerard #1 (1985-1986) |
| The Cardinal | 1963 | | Benny Rampell |
| Evil Eye | 1963 | | Dr. Marcello Bassi |
| Agostino | 1962 | | Renzo |
| Mr. Hobbs Takes a Vacation | 1962 | | Byron Grant |
| War Hunt | 1962 | | Pvt. Raymond Endore |
| The Dick Powell Theatre | 1962 | TV Series | Nick Giller |
| General Electric Theater | 1961 | TV Series | Martin Glass |
| Posse from Hell | 1961 | | Seymour Kern |
| The Plunderers | 1960 | | Rondo |
| Portrait in Black | 1960 | | Blake Richards |
| The Unforgiven | 1960 | | Johnny Portugal |
| The Big Fisherman | 1959 | | Prince Voldi |
| Cry Tough | 1959 | | Miguel Antonio Enrico Francisco Estrada |
| The Restless Years | 1958 | | Will Henderson |
| The Reluctant Debutante | 1958 | | David Parkson |
| This Happy Feeling | 1958 | | Bill Tremaine |
| Summer Love | 1957 | | Jimmy Daley |
| Rock, Pretty Baby | 1956 | | Jimmy Daley |
| The Unguarded Moment | 1956 | | Leonard Bennett |
| Running Wild | 1955 | | Vince Pomeroy |
| Medic | 1955 | TV Series | Danny Ortega |
| A Star Is Born | 1954 | | Movie Premiere Usher (uncredited) |
| It Should Happen to You | 1954 | | Boy Watching Argument in Park (uncredited) |
Director
| Title | Year | Status | Character |
| --- | --- | --- | --- |
| Death House | 1987 | | |
Thanks
| Title | Year | Status | Character |
| --- | --- | --- | --- |
| The Dish | 2000 | thanks: assistance | |
Self
| Title | Year | Status | Character |
| --- | --- | --- | --- |
| The 12 Days of 'Black Christmas' | 2006 | Video short | Himself |
| On Screen! | 2005 | TV Series documentary | Himself |
| Larry King Live | 2005 | TV Series | Himself |
| Edgar G. Ulmer - The Man Off-screen | 2004 | Documentary | Himself |
| Blood and Steel: Making 'Enter the Dragon' | 2004 | Video documentary short | Himself / Roper |
| From Grasshopper to Caine: The Making of 'Kung Fu' | 2003 | Video documentary | Himself |
| The Tao of Caine: Production and Beyond | 2003 | Video documentary | Himself |
| Art of Darkness: A Night Gallery Retrospective | 2002 | TV Short documentary | Himself |
| 'Cannibal Apocalypse' Redux | 2002 | Video documentary | Himself |
| Mario Bava: Maestro of the Macabre | 2000 | TV Movie documentary | Himself |
| Welcome to Primetime | 1999 | Video documentary | Himself |
| The Path of the Dragon | 1998 | Video documentary short | Himself |
| Unseen Hollywood | 1998 | TV Series documentary | Himself |
| The Way of the Little Dragon | 1997 | Video documentary | |
| Encyclopedia of Martial Arts: Hollywood Celebrities | 1995 | Video documentary | Himself |
| Biography | 1994 | TV Series documentary | Himself |
| The Best of the Martial Arts Films | 1992 | Documentary | Himself / Host |
| Hour Magazine | 1987 | TV Series | Himself |
| The 1980 Sci-Fi Awards | 1980 | TV Special | Himself |
| Whew! | 1980 | TV Series | Himself |
| Celebrity Bowling | 1974 | TV Series | Himself |
| The Virginia Graham Show | 1971 | TV Series | Himself |
| The Hollywood Squares | 1970 | TV Series | Guest Appearance |
| Allen Ludden's Gallery | 1969 | TV Series | Himself |
| Western, Italian Style | 1968 | TV Short documentary | Himself |
| Stella Adler and the Actor | 1964 | TV Movie documentary | Himself |
| Here's Hollywood | 1961 | TV Series | Himself |
| The 32nd Annual Academy Awards | 1960 | TV Special | Himself - Audience Member |
| Horror Kung-Fu Theatre | 2002-2015 | TV Series | Himself |
| Eurocrime! The Italian Cop and Gangster Films That Ruled the '70s | 2012 | Documentary | Himself |
| Dark Dreamers | 2011 | TV Series | Himself |
| Fred Heads: The Ultimate Freddy Fans | 2010 | Video short | Himself |
| Never Sleep Again: The Elm Street Legacy | 2010 | Video documentary | Himself - 'L.T. Donald Thompson' |
| Cinema 3 | 2009 | TV Series | Himself |
| How Bruce Lee Changed the World | 2009 | TV Movie documentary | Himself |
| Clarkworld | 2009 | Documentary | Himself |
| So You Want Michael Madsen? | 2008 | Documentary | Himself |
| Remembering the Girl with John Saxon | 2007 | Video documentary short | |
Archive Footage
| Title | Year | Status | Character |
| --- | --- | --- | --- |
| Black Christmas Legacy | 2015 | Video short | Himself |
| Edición Especial Coleccionista | 2012 | TV Series | Roper |
| I Am Bruce Lee | 2012 | TV Movie documentary | Himself (segment of Enter the Dragon) |
| Cinemassacre's Monster Madness | 2007-2011 | TV Series documentary | Lt. Donald Thompson Thompson FBI Agent Stanley Chase |
| Video Nasties: Moral Panic, Censorship & Videotape | 2010 | Documentary | Himself |
| Ban the Sadist Videos! Part 2 | 2006 | Video documentary | Himself |
| Ban the Sadist Videos! | 2005 | Video documentary | Himself |
| The Unbeatable Bruce Lee | 2001 | Video documentary | Himself |
| Bruce Lee: A Warrior's Journey | 2000 | Video documentary | Himself (scenes from Enter the Dragon) |
| Bruce Lee: The Legend Lives On | 1999 | TV Movie | Himself (scenes Enter the Dragon) |
| Bruce Lee: In His Own Words | 1998 | Video documentary short | Himself |
| The Speeches of Malcolm X | 1997 | Video documentary | Himself - Moves Aside for King, Abernathy |
| Bruce Lee's Jeet Kune Do | 1995 | Documentary | Himself (scenes from Enter the Dragon) (uncredited) |
| Joe Bob's Drive-In Theater | 1994 | TV Series | Otto Van Horne |
| Preminger: Anatomy of a Filmmaker | 1991 | Documentary | Himself |
| The Six Million Dollar Man | 1974 | TV Series | The Robot |
| Bruce Lee: The Man and the Legend | 1973 | Documentary | Himself / Roper [from "Enter the Dragon"] (uncredited) |
Awards
Won Awards
| Year | Award | Ceremony | Nomination | Movie |
| --- | --- | --- | --- | --- |
| 2008 | Best Supporting Actor | Method Fest | | God's Ears (2008) |
| 2006 | Action on Film Award | Action on Film International Film Festival, USA | Best Supporting Actor | The Craving Heart (2006) |
| 1967 | Bronze Wrangler | Western Heritage Awards | Theatrical Motion Picture | The Appaloosa (1966) |
| 1958 | Golden Globe | Golden Globes, USA | Most Promising Newcomer - Male | This Happy Feeling (1958) |
Nominated Awards
| Year | Award | Ceremony | Nomination | Movie |
| --- | --- | --- | --- | --- |
| 2006 | Judges Choice Award | FAIF International Film Festival | Best Supporting Actor | The Craving Heart (2006) |
| 1967 | Golden Globe | Golden Globes, USA | Best Supporting Actor | The Appaloosa (1966) |
Source:
IMDb
,
Wikipedia