Catherine Reitman
The writer, producer and actress Catherine Marcelle Reitman was born on 28th April 1981, in Los Angeles, California, USA, and is of American-Canadian descent. Her most notable project to date has been creating, writing, executive producing, and starring in the CBC Television comedy series "Workin' Moms"; however, she's been active in the entertainment industry since 1988, and had prominent roles in various shows and movies.
As Catherine's paternal grandparents were Hungarian Jews, her mother converted to Judaism after marrying Ivan. The L.A native studied at the Cate School before majoring in acting at the University of Southern California.
Family
Catherine's mother, Genevieve Robert, is a French-Canadian actress, whereas her father, Ivan Reitman, was a Canadian filmmaker born in Czechoslovakia, who passed away in early 2022. Ivan had an extraordinary career and even more extraordinary life: his mother survived the Auschwitz concentration camp against all odds, while his father was an underground resistance fighter.
The Reitman family arrived in Canada as refugees in 1950, when Ivan was just four years old. Aged 22, he graduated from McMaster University with a Bachelor of Music degree, but also used his time at the university to produce and direct a number of short films. His big break came in the late 1970s, when he produced "National Lampoon's Animal House", and directed "Meatballs"; other career highlights include his works on the "Ghostbusters" franchise, and the creation of the Montecito Picture Company in 1998.
Ivan and Genevieve had three children: Catherine, Caroline and Jason – the latter could perhaps be considered the success story out of the three Reitman siblings, as the director, producer and screenwriter has directed some incredible works that include "Juno", "Up in the Air", and "Thank You for Smoking".
Jason was born in Montreal, Quebec, in October 1977, and virtually grew up on the set of his father's movies. In the late 1980s, he began studying film editing, working as a production assistant on Ivan's movies, and acting in minor roles. After matriculating from Harvard-Westlake School, Jason attended Skidmore College, then transferred to the University of Southern California, where he performed with the improv group Commedus Interruptus, and studied English Literature.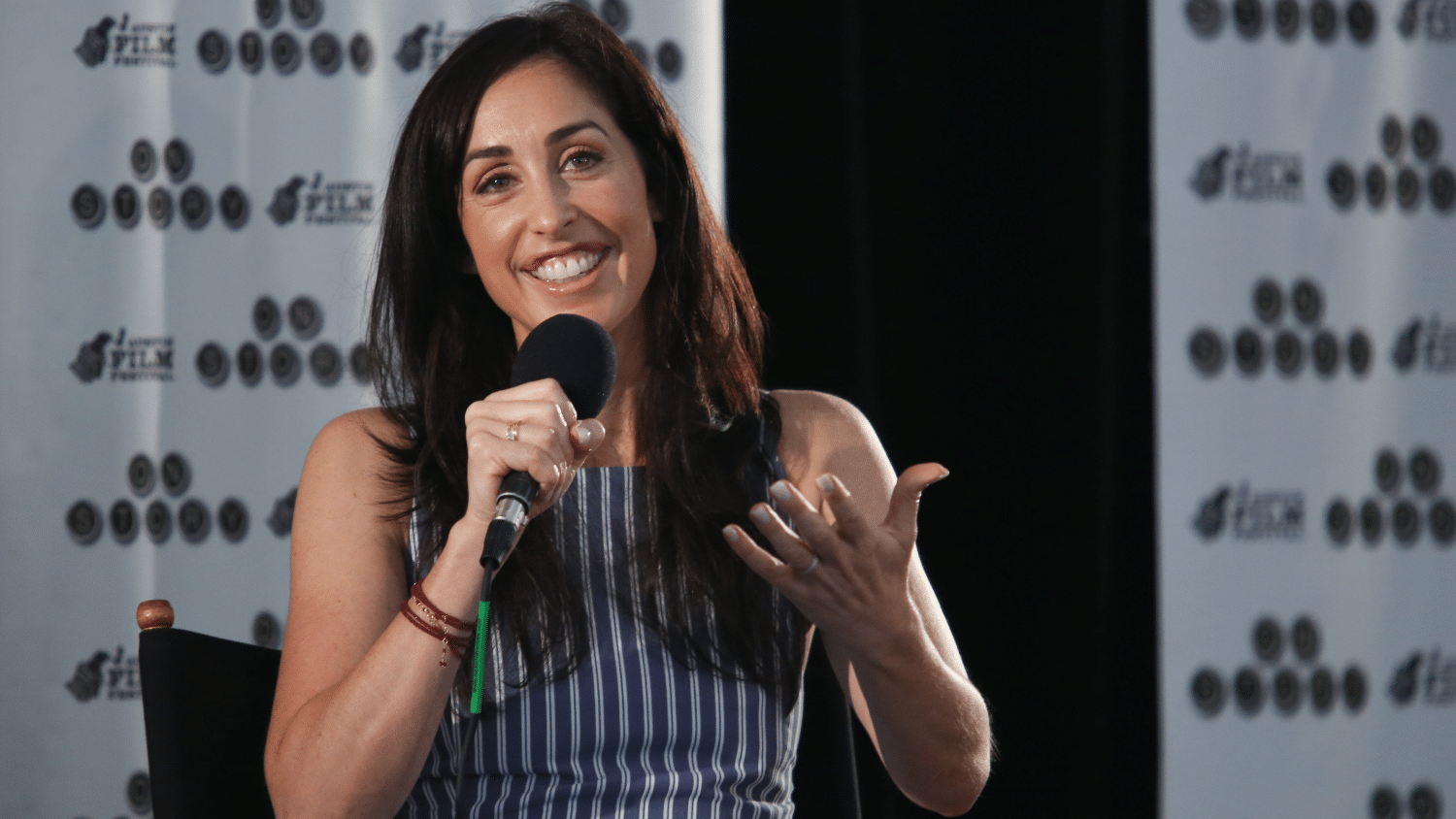 From selling ad space in desk calendars to finance his first short film, to winning a Golden Globe and a Grammy Award, Jason's perseverance and work ethic is evident, and makes him a force to be reckoned with in Hollywood. He's currently working on the untitled sequel to "Ghostbusters: Afterlife", which has a 2024 release date, but is shrouded in mystery until further notice.
Career
Similarly to her older brother, Catherine's acting career began with small roles in her father's films. Later, she starred in "The Real Wedding Crashers", and had minor roles in "Knocked Up", "Friends with Benefits", and "Beethoven's 2nd". Most of the Californian's acting credits come from guest starring appearances in sitcoms, such as "How I Met Your Mother", although she's also had recurring roles in "Black-ish" and "It's Always Sunny in Philadelphia".
In 2011, Catherine launched the YouTube film review show "Breakin' It Down with Catherine Reitman", which came to an end two and a half years later. In 2016, she and her husband Philip Sternberg, created Wolf & Rabbit Entertainment ULC. to produce "Workin' Moms" for CBC. Thanks to its sizable core audience, the half-hour, single-camera comedy has attracted plenty of attention and recognition over the years, including five Canadian Screen Award nominations in 2017.
The dramedy is set in modern-day Toronto and, as its title implies, sees its main characters navigate the stresses of being a working mother. Starring Dani Kind, Enuka Okuma, Juno Rinaldi, Jessalyn Wanlim, and Catherine, the series made its global Netflix premiere halfway through its third season, thanks to a positive reception on CBC.
Who's watched it?! https://t.co/svwrwUqsf9

— Catherine Reitman (@reitcatou) April 27, 2023
Identity issues, marriage crises, and child-related problems are just some of the obstacles the main characters tackle throughout seven seasons. However, it's important to note that "Workin' Moms" has been criticized by some for its "entitlement and privilege", with the Canadian writer John Doyle declaring: "The moms represent only a very specific, urban-bourgeois type. Their troubles are tiny, they live in luxury, and their only contact with anything approaching the reality of contemporary life is via their nannies."
Personal Life
Since 2019, Catherine has been bombarded with negative comments regarding her physical appearance, most of which focus on her unusually-shaped upper lip. Although plenty of fans have rallied around the actress and defended her online, and Catherine herself has been known to write jokes about her thin pout into the show, it appears that her detractors are still discussing the topic, years after she gained public recognition in "Workin' Moms".
Catherine herself admitted that she was bullied in her childhood years for her mouth and "awkward" looks; however, online reports suggest that she was actually the victim of a botched plastic surgery procedure, after a rogue surgeon injected silicone into her lips. According to the reports, the incident led to Catherine developing granulomas, a mass of tissue as a result of inflammation, infection, or the presence of a foreign substance.
Nevertheless, these reports are believed to be false, as the "before" photo used by sketchy media outlets comes from the TV show "Botched", and features a young lady that vaguely resembles Catherine, but is instead Keara, who guest-starred in a May 2016 episode of the series.
Moving on to Catherine's private life, the director has been married to actor and producer Phillip Sternberg since 2009. The couple share two young sons – Jackson, born in 2014, and Liam in 2017. Unbeknownst to many casual fans of the actress, Liam made a cameo in "Workin' Moms" as Catherine's on-screen son. The film critic often writes real-life situations into the show, and this time was no different, as her character, Kate, was having trouble nursing her son – an experience that Catherine and Liam were going through at the time of filming.
Catherine is 5ft 6in (165cm) tall and weighs 132lbs (60kgs). As of 2023, the actress is reportedly worth $1.3 million. It remains unclear how her father's reported multi-million-dollar estate was divided at the time of his death; some sources claim that the "Ghostbusters" producer was worth a staggering $100 million, thanks to his many successful projects.