Demetrius Edward Flenory
Demetrius Edward "Big Meech" Flenory was born on 21st June 1968, in Detroit, Michigan, USA, and is known as one of the founders of the notorious criminal organization Black Mafia Family, but which has been defunct since the mid-2000s.
He and his younger brother Terry Lee – "Southwest Tee" – who was born on 10th January 1970, began their crime career selling cocaine bags on the Detroit streets during the late 1980s, while they were still in high school; at the time, they were known as the "50 Boyz".
Over the next decade, Demetrius and Terry grew their small operation into an impressive cocaine distribution enterprise, with buyers in California, North Carolina, as well as Michigan, and a dozen other states. According to a federal investigation, there were no less than 500 Black Mafia Family members across the nation at the time of its downfall.
Black Mafia Family History
Under Demetrius's leadership, in the early 2000s, the Black Mafia Family started a money-laundering front named BMF Entertainment, supposedly s a record label, but had just one artist named Bleu DaVinci, although it promoted other high-profile names in the hip-hop scene. Apart from laundering drug money, BMF Entertainment helped legitimize the Black Mafia Family, and allowed the Flenory brothers and other high-ranking members into spaces that were previously inaccessible to them.
After years of enjoying extravagant lifestyles and rubbing shoulders with prominent figures of the hip-hop community, Demetrius and Terry had a serious falling out that led to the younger brother moving to Los Angeles to start up his own organization. Things became so bad between the siblings that they rarely spoke to each other; during one wiretapped conversation, Terry spoke of his concern that Demetrius – known for his partying and endless string of lovers – was attracting too much attention to their business. To this day, the exact reason behind their feud is unknown.
With direct links to Mexican drug cartels and dozens of allies, such as the Crips and Folk Nation, it's obvious to see why the Drug Enforcement Administration (DEA) honed in on Demetrius and Terry. Following an exhaustive investigation that involved wiretapping Terry's phone for five months, the government had 900 pages of conversation transcripts, which was more than enough evidence to indict various members of the organization.
Demetrius and Terry were eventually caught under the Continuing Criminal Enterprise Statute, a federal law that specifically targets large-scale drug traffickers. In November 2007, both pleaded guilty to running a continuing criminal enterprise; a further ten months would pass until they were sentenced to 30 years in prison. Prosecutors estimated that the Black Mafia Family had made over $270 million over the years.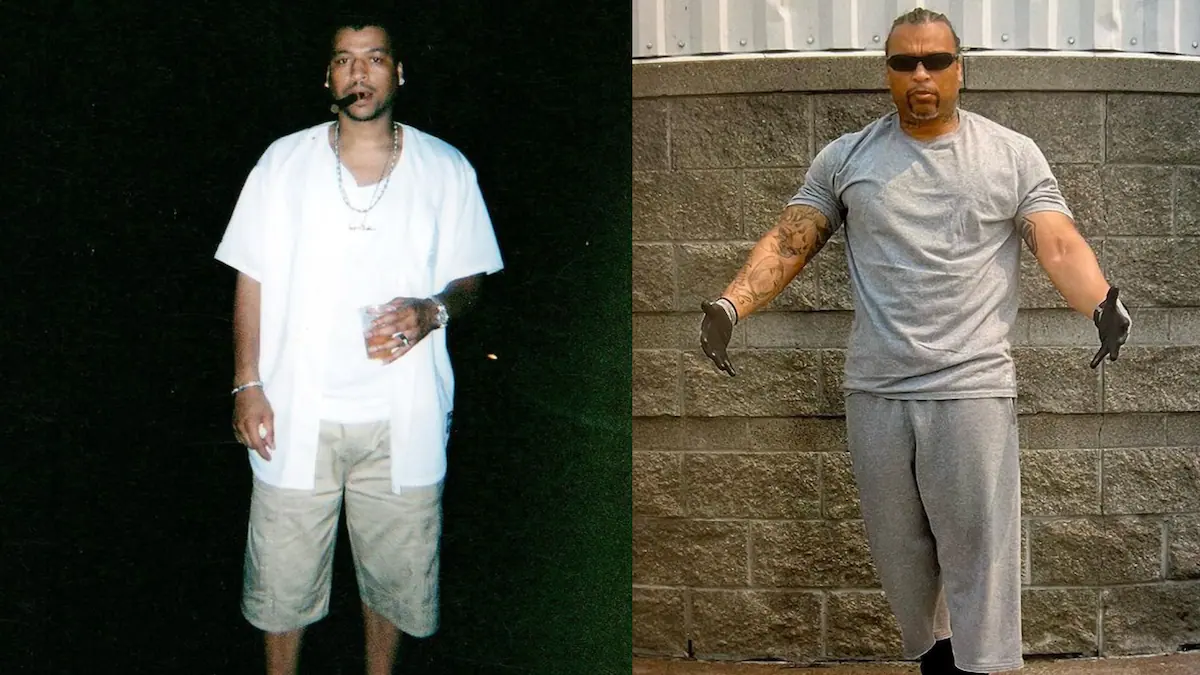 Demetrius is currently serving his sentence at the Federal Correctional Institution, Sheridan, whereas Terry was quietly released to home confinement in May 2020. The compassionate release was granted due to his ailing health and an effort by the Federal Bureau of Prisons to release inmates and limit the spread of COVID-19; however, the news was quickly forgotten about, as Terry has no interest in remembering his kingpin days, and unlike his brother, has always stayed behind the scenes.
Although Demetrius also asked to be released under these guidelines, the move was rejected by a federal judge, who noted that he continues to style himself as a drug kingpin, and has a lengthy disciplinary record which includes drug use, possession of a cell phone and weapons, and other violations.
Proving the judge right, in 2011 Demetrius gave an interview to Cavario – founding senior editor of the music publication Hip Hop Weekly – from the comfort of his jail cell. Reminiscing on his years as a prominent drug trafficker, Demetrius said: "Dudes ain't never met nobody like me… I got several homes or condo. None of them was more liquid than me… I could go grab a million dollars, throw it out the car."
Hip-Hop Legacy
Prior to founding BMF Entertainment, Demetrius and Terry were associated with Jay-Z, Fabolous, Diddy, and other hip-hop heavyweights. The label appeared in various underground hip-hop DVD magazines, and Bleu Da Vinci's 2005 album "World Is BMF's" was nominated for a Source Award, but the arrest of the Flenory brothers halted the entertainment enterprise in its tracks, before it could gain any major relevance in the music industry.
That all changed in 2021, when rapper 50 Cent premiered his drama series "Black Mafia Family" – in which Demetrius is played by his real-life son, Demetrius "Lil Meech" Flenory Jr. Lil Meech was born on 22nd April 2000 in Miami, Florida, and similarly to Diddy's son Christian Combs, has used his famous father to mold his artistic identity.
Lil Meech's mother, Latarra Eutsey, reportedly works as a real estate manager, and was in a relationship with Demetrius at the time of Lil Meech's conception. To date, Demetrius has only publicly claimed Lil Meech as his son, despite fathering other children, such as Manessa Mia Hussey, who received a birthday shout-out from her paternal grandmother Lucille Flenory in July 2019.
This, perhaps, implies that Demetrius's relationship with Latarra was more serious than his relationship with Manessa's mother; some media outlets claim that he has a second daughter, Demetria Flenory, but the only information we can find about her is an inactive Twitter account which may or may not belong to an imposter. Nevertheless, it's more than likely that Demetrius has illegitimate children.
Back to Lil Meech – the young producer and rapper self-released his debut song "Bad Habits" in 2019. Shortly afterwards, he received a call from his father in prison explaining that 50 Cent had the rights to the Black Mafia Family story, and would be producing a TV series or movie about the organization.
The first casting call was in Atlanta, and Demetrius wanted Lil Meech to meet 50 Cent and see how the adaptation was being produced. After an initial meeting, 50 Cent told Lil Meech that he wanted to move him to Los Angeles and enroll him in acting classes, so that he could play Demetrius in the series, as he'd failed to find another suitable actor at the casting calls.
At the time, Lil Meech was studying business at the University of Nevada. However, he immediately accepted the once-in-a-lifetime offer, and began taking five or more acting lessons a week over two years. Throughout the process, Demetrius was in constant communication with his son and the show's creator, Randy Huggins.
"I feel like I found my calling," Lil Meech said later. "He [50 Cent] helped me get the role, but I had to earn it and show the network." When the BMF TV series premiered in 2021, Lil Meech's performance was positively received, described as "brilliant". The show was soon renewed for a second season, and Lil Meech also made a brief appearance in season two of the hit HBO series "Euphoria".
As for the actor's dating history, he was previously in a relationship with R&B songstress Summer Walker which lasted from April to July 2023, and was rife with controversy. Summer, who is known for her unorthodox beliefs and failed relationships as well as her record-breaking hits, had three children between March 2021 and December 2022, including twins.
Although fans of the couple were initially pleased with the pairing, it didn't take long for porn star Celina Powell and other women to come out of the woodwork, claiming that Lil Meech was cheating on the musician. Following weeks of public appearances and romantic love notes shared to the world via social media, Summer – who had defended her boyfriend against various cheating allegations – announced her split from the rapper, after he was caught entering an unknown woman's apartment when the woman's neighbor posted a video of their ring cam footage.
Meanwhile, Lil Meech appeared unbothered by the breakup, jokingly claiming that the woman was his "cousin" and that he'd been helping her bring groceries into her house. Since then, the actor has been living a single life, and filming for season three of "Black Mafia Family", which has a confirmed release date of March 2024.