Who is Erik Per Sullivan?
A former actor, Erik Per Sullivan is probably still known best for his portrayal of the highly intelligent, manipulative but clumsy Dewey, in the popular sitcom "Malcom in the Middle", which besides recognition, brought him numerous awards and nominations, including the Young Artist Award nomination for Best Performance in a TV Series (Comedy or Drama) – Young Actor Age Ten or Under.
Emerging into the spotlight at a young age, Erik captivated audiences with his remarkable talent, leaving an indelible mark on the world of television and movies. What happened to him, and why he left acting, you'll find in this article.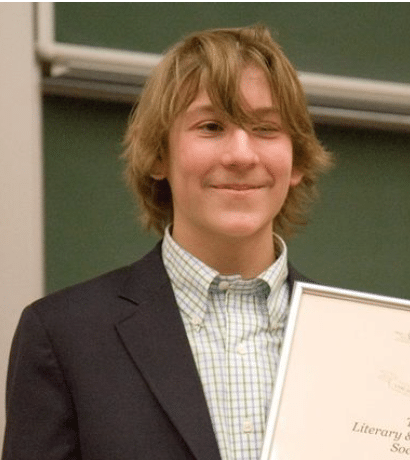 Early life, family, and education
Born under the zodiac sign of Cancer on 12 July 1991, Erik recently celebrated his 32nd birthday. He hails from Worcester, Massachusetts USA, and thus holds American nationality; he comes from a family of Sweden and Irish descent. He's an only child of Ann and Fred Sullivan, the owners of a Mexican restaurant.
Erik began playing piano and saxophone at a young age, and he also had an interest in martial art – he has a first-degree black belt in Taekwondo. When it comes to his educational background, Erik attended a private Roman Catholic high school, The Mount Saint Charles Academy, and Phillips Exeter Academy, from which he matriculated in 2009, then enrolled at the University of Southern California in Los Angeles, from which he graduated with a BA degree in 2013.
Acting career
Erik made his acting debut as a Kid with Rocket Ship in the 1998 hit movie "Armageddon", starring Bruce Willis, Ben Affleck and Billy Bob Thornton, which was nominated for four Oscars – Best Sound; Best Effects, Visual Effects; Best Music, Original Song; and Best Effects, Sound Effects Editing).
In the following year, Erik was cast to play Fuzzy in "The Cider House Rules", a romantic drama also starring Tobey Maguire, Michael Caine, and Charlize Theron. The movie followed the story of an orphan boy who spent his whole life in a remote town, where he was trained to become a doctor like the orphanage director, Doctor Larch. However, the boy decides that he has to leave to see the world outside the orphanage. It had 30 award nominations and eight wins, including two Oscars (Best Picture, and Best Actor in a Supporting Role – Michael Caine).
Erik made his first TV series appearance as Tucker Banger in an episode of the 2000 drama "Wonderland". Later that year, he was cast to play his most notable role as Dewey in the critically acclaimed comedy series "Malcolm in the Middle". He starred opposite Frankie Muniz, Bryan Cranston, Jane Kaczmarek, Justin Berfield and Christopher Masterson, playing one of the members of the dysfunctional and dimwitted family, the Wilkersons.
The show had 120 award nominations and 46 wins, including seven Primetime Emmys. The story focused on Malcolm (Frankie Muniz) and his family, has brought Erik an army of fans who loved his character in the show. Dewey is shown to be an overall good person, an expert at manipulating his older brothers who often bullied him. From 2000 through 2006, Erik made an appearance in 151 episodes of the series, and besides the aforementioned nomination, he was three times nominated for the Teen Choice Award – Sidekick, and shared the Young Artist Award for Best Ensemble in a TV Series (Comedy or Drama) with the rest of the cast.
Concurrently, Erik landed the role of Miles in the 2001 mystery horror "Wendigo", in which he co-starred with Jake Weber and Patricia Clarkson. His performance earned him a nomination for the Fangoria Chainsaw Award for Best Supporting Actor, while he won the Fright Meter Award for Best Supporting Actor.
Later that year, he was seen as Little Joe Dirt in comedy-drama "Joe Dirt", about a boy Joe abandoned by his parents and left at the Grand Canyon, starring David Spade. Erik was next cast to play Charlie in the 2002 movie "Unfaithful", followed by his voice role as Sheldon in "Finding Nemo" in 2003.
One of Erik's most notable movie roles was his portrayal of Spike Frohmeyer in the 2004 family comedy "Christmas with the Kranks", also starring Tim Allen, Dan Aykroyd and Jamie Lee Curtis, which won the Young Artist Award for Best Family Feature Film – Comedy or Musical.
Here's from Malcolm in the middle! pic.twitter.com/6rLT8AaPgs

— erik per sullivan (@ErikPerSulIivan) September 16, 2013
After "Malcolm in the Middle", Erik was seen starring as The Little Boy in the 2006 short drama "Once Not Far from Home", a captivating story of a curious little boy that proves true love does last forever. The movie won 16 awards, including the Independent Television and Film Festival Award for Best Short Film.
Next, Erik landed the lead role in the 2007 comedy-drama "Mo", which followed the story of a boy, Mo, who suffers from Marfan syndrome, a genetic disorder, and has to prepare for major heart surgery. The movie won the Long Island International Film Expo and Malibu Film Festival Awards for Best Feature Film.
Three years later, Erik played his last role as Timmy in the action thriller "Twelve", after which he retired from acting.
What is he doing today?
Many of Erik's fans assume that he focused on his studies, since after his last movie appearance, he's kept a low profile. He was notably absent from his social media accounts, and he missed several "Malcolm in the Middle" cast reunions.
We visited his Instagram account, and there are some photos featuring him as a child while he played Dewey, however, there is nothing that could reveal any new info about his life now. He has a Twitter account, however, his last post is from 2010.
As of August 2023, it seems that he's single, he hasn't been married or engaged, and doesn't have children.
How rich is Erik Per Sullivan?
As a child actor, Erik made a good living for himself, and his role as Dewey was his highest-paid role. According to sources, most of the cast earned around $300,000 per episode. If you've wondered how rich Erik is, as of August 2023, his net worth has been estimated at over $3 million.