Who is Joe Pantoliano?
Joe Pantoliano is an American actor, best known for his roles in popular films and TV series, including "Matrix", "Sopranos", and "Memento", among other projects on which he's worked so far in his career.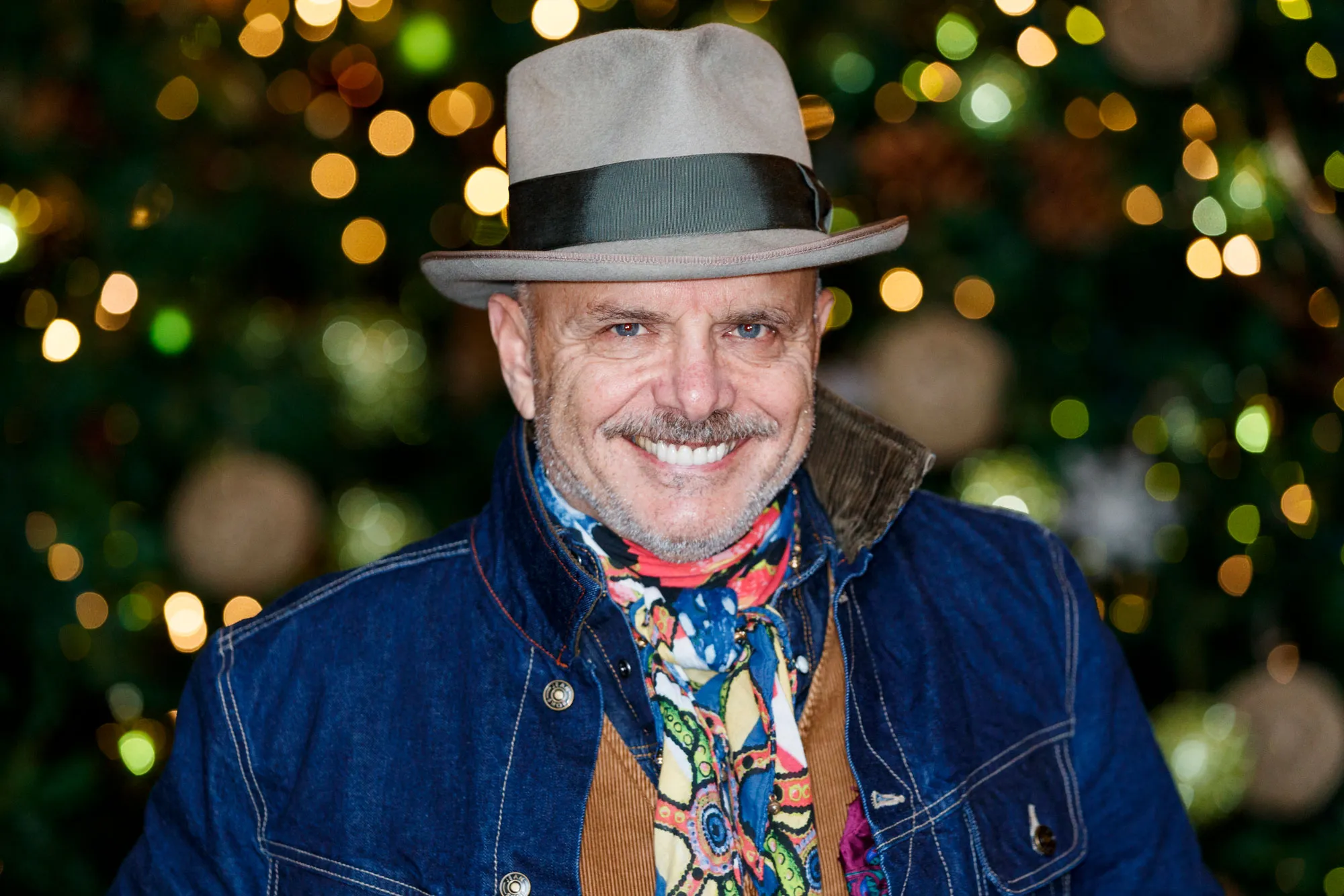 What happened to Joe Pantoliano?
Joe was struck by a car in May 2020 while walking near his Wilton home with his family. The accident occurred when a 2005 Chevy Suburban, driven by Frantisek Kopta, collided with a 2019 Porsche Cayenne driven by Lynn Zimmermann, propelling the Porsche into Pantoliano. This incident resulted in Pantoliano suffering an acute concussion, a 12 percent permanent impairment of his lumbar spine, and permanent hearing loss in his left ear, necessitating the use of a hearing aid. Additionally, he developed post-traumatic stress disorder due to the crash, and required ongoing physical and mental health treatment. Pantoliano filed a lawsuit claiming negligence and carelessness on Zimmermann's part; the settlement amount remains undisclosed.
He has since returned to acting and most recently appeared in the TV show "Tacoma FD" (2023)
Wiki: Age, Childhood, and Education
Joseph Peter Pantoliano was born on 12 September 1951 in Hoboken, New Jersey USA of Italian-American ancestry, the son of Dominic Pantoliano and his wife Mary. He grew up in Cliffside Park, New Jersey, and went to Cliffside Park High School, after which he studied acting at HB Studio with Herbert Berghof and John Lehne.
Career Beginnings
Joe Pantoliano began his acting career in the mid-'70s, with two minor roles – in 1974, he played the part of a Mugger in "Road Movie", then during the same year, he took on the role of an Undercover Cop in "For Pete's Sake", although he remained uncredited for this particular appearance.
Before the '70s ended, Joe Pantoliano made appearances in TV series. In 1978, he portrayed Louis Peschi in the series "Free Country", appearing in three episodes, then in 1979, he took on the role of Private Angelo Maggio in "From Here to Eternity," also appearing in three episodes of the series.
In the early '80s, Joe Pantoliano made the leap to film, marking a new phase in his career. In 1980, he starred in "The Idolmaker", a film directed by Taylor Hackford, portraying the character Gino Pilato in this musical drama, which centers around the life of Bob Marcucci, a music promoter played by Ray Sharkey. Set in the vibrant 1950s rock 'n' roll era, the film follows Marcucci's ambitious journey to transform two young men, Tommy Dee and Caesare, into bona fide teen idols.
Joe Pantoliano had two notable roles in 1983, playing Eggar Buelton in the film "The Final Terror", and additionally portraying Guido in the iconic film "Risky Business", starring alongside Tom Cruise. The movie revolves around a high school student, Joel Goodson played by Tom Cruise, who takes a risky turn when he encounters a call girl named Lana, played by Rebecca De Mornay.
Joe Pantoliano shares his memories of working on The Goonies 🎬

Posted by 80sTees.com on Thursday, April 9, 2020
In 1985, Joe Pantoliano continued to expand his career with two distinct roles, portraying Andy Porter in "The Mean Season", and Francis Fratelli in "The Goonies", one of the memorable antagonists in this beloved adventure film. It follows a group of young friends on a quest to find hidden treasure, who encounter various obstacles, including the menacing Francis Fratelli.
Joe Pantoliano continued to build his career with several notable roles. In 1987, he appeared in "La Bamba", a biographical film about the life of rock 'n' roll legend Ritchie Valens. Pantoliano played Bob Keane, the record producer who discovered Valens; the film stars Lou Diamond Phillips as Ritchie Valens.
In 1990, he had the role of White  in "Downtown", a crime thriller featuring Forest Whitaker and Anthony Edwards. The film follows two mismatched cops trying to solve a murder case.
In the same year, Pantoliano also appeared in "Blue Heat", playing the character Wayne Gross. This movie, also known as "The Last Hour", is a crime drama starring Michael Pare and Joanna Pacula.
In 1992, he featured in "Used People" as Frank, a comedy-drama film with an ensemble including Shirley MacLaine, Marcello Mastroianni and Kathy Bates. The story revolves around a woman named Pearl (Shirley MacLaine) who re-evaluates her life after her husband's death.
Joe Pantoliano continued to take on diverse roles throughout the 1990s; in 1993, he played Mickey in "Three of Hearts", a romantic comedy-drama, which explores a unique love triangle, and stars William Baldwin and Kelly Lynch.
Pantoliano also appeared as Deputy US Marshal Cosmo Renfro in the action-packed thriller "The Fugitive" (1993), starring Harrison Ford and Tommy Lee Jones. The movie follows Dr. Richard Kimble, a man wrongly accused of murder, as he tries to clear his name.
In "Baby's Day Out" (1993), Pantoliano portrayed Norbert "Norby" LeBlaw, a comedy about a baby's adventures in the big city.
In 1995, he had a significant role as Captain Conrad Howard in "Bad Boys", a buddy cop action-comedy starring Will Smith and Martin Lawrence. Pantoliano played a police captain dealing with two unconventional detectives.
He also appeared in "The Immortals" (1995), in which he played Pete Tunnell, and in 1997, he was in "Top of the World" as Vince Castor.
Before the decade ended, Joe Pantoliano continued to make his mark in the film industry. In 1998, he reprised his role as Deputy US Marshal Cosmo Renfro in "U.S. Marshals", a sequel to "The Fugitive" once again featured Pantoliano as the determined lawman.
In 1999, Pantoliano had a significant role in the groundbreaking science fiction film "The Matrix", portraying Cypher, also known as Mr. Reagan, a character with a pivotal role in the story. The film stars Keanu Reeves as Neo, and explores a dystopian world controlled by intelligent machines.
"Ignorance is bliss."

Cypher (Joe Pantoliano) in The Matrix (1999) pic.twitter.com/gZM1dLMwLK

— Movie Wisdom (@MovieWisdom) July 23, 2018
The 2000s
Pantoliano delivered a standout performance in the film "Memento" (2000). He portrayed the character James Edward "Teddy" Gammell, a central figure in the movie's intricate narrative. "Memento", directed by Christopher Nolan, is known for its unique storytelling, as it unfolds in reverse chronological order, following the journey of Leonard Shelby, a man with short-term memory loss seeking revenge for his wife's murder.
From 2001 to 2004, Joe Pantoliano played a substantial role in the critically acclaimed TV series "The Sopranos", portraying Ralph Cifaretto, a character known for his cunning and unpredictability. "The Sopranos" revolves around the life of mob boss Tony Soprano, played by James Gandolfini, and explores the complexities of the criminal underworld and family dynamics. Pantoliano's performance as Ralph Cifaretto remains one of his most iconic roles, appearing in 21 episodes of the series, leaving a lasting impact on the show's storyline, and earning an Emmy for his compelling portrayal.
He appeared as Ben Urich in "Daredevil", a superhero film based on the Marvel Comics character. The movie follows the story of Matt Murdock, a blind lawyer who becomes the vigilante Daredevil. Ben Urich is a journalist investigating the criminal activities of the film's antagonist, Wilson Fisk.
Pantoliano also returned as Captain Conrad Howard in "Bad Boys II" the sequel to the action-comedy "Bad Boys". Once again, he played a police captain overseeing the antics of detectives Mike Lowrey and Marcus Burnett, portrayed by Will Smith and Martin Lawrence, respectively.
From 2003 to 2004, Joe Pantoliano took on the role of Joe Renato in the TV series "The Handler", appearing in 16 episodes. The show revolves around the world of undercover agents, and the challenges they face while working to infiltrate criminal organizations.
Next, he starred as David Kaplow in "Deadly Impact"; this action-thriller follows the story of a police officer trying to stop a dangerous criminal from causing further chaos in the city.
In the following years, Joe Pantoliano continued to add to his filmography. In 2011, he played Carl in "Loosies", while from 2015 to 2017 he portrayed Michael Gorski in the TV series "Sense8", a science fiction show created by the Wachowskis and J. Michael Straczynski.
In 2016, Pantoliano appeared as Marty in "The Perfect Match", and in 2017 he portrayed Joey in "Just Getting Started", a comedy film featuring Morgan Freeman and Tommy Lee Jones; the movie follows the story of two rivals in a retirement community, who must work together to thwart a mob hitman.
In 2018, Joe Pantoliano appeared in "Feast of the Seven Fishes" as Uncle Frankie. This heartwarming comedy-drama features Skyler Gisondo and Madison Iseman as the starring actors. It revolves around a young man's visit to his Italian-American family during Christmas Eve, where the tradition of preparing a feast of seven fish dishes takes center stage.
The following year, Pantoliano took on the character Marco Gentile in "From the Vine", starring alongside Marco Leonardi. This drama film tells the tale of a man who disillusioned with his life in Canada, returns to his ancestral home in Italy to restore a vineyard and rediscover his roots.
In 2020, he reprised his role as Captain Conrad Howard in "Bad Boys for Life", the third installment of the action-comedy franchise. The film stars Will Smith and Martin Lawrence as detectives Mike Lowrey and Marcus Burnett, who team up once again to take down a vengeful drug cartel leader.
Then in 2021, Joe played Collin Carmichael in the horror-thriller film "Hide and Seek". The film stars Jonathan Rhys Meyers as Noah Blackwell, and Jacinda Barrett as Samantha Blackwell, among others.
Pantoliano made an appearance in the TV series "Chucky", which continues the horror franchise centered around the infamous killer doll, Chucky.
Net Worth
According to authoritative sources, Joe Pantoliano's net worth is estimated at $8 million, as of mid-2023.
Personal Life, Married, Wife, Children
Joe Pantoliano was married to Morgan Kester from 1975 until 1985. In 1994 he married Nancy Sheppard with whom he has four children; they met through a mutual friend, actress Samantha Phillips.
In 2007, Joe Pantoliano bravely shared that he was dealing with clinical depression, a struggle he had silently endured for a full decade. His turning point came in 2006, when he confronted the problem while working on the film "Canvas". Instead of keeping it a secret, he chose to openly discuss his battle with mental illness to combat the stigma that often surrounds it.
Motivated to make a difference, Pantoliano established a non-profit organization called No Kidding, Me Too! Its mission is to educate the public about mental illness. The name of the organization reflects the response he frequently received when disclosing his experiences.
In 2009, Pantoliano took his advocacy further by directing, writing and starring in a documentary entitled "NO KIDDING! ME 2!!", shedding light on the challenges of living with mental health issues.
Appearance and Body Measurements
Joe Pantoliano has gray hair and brown eyes. He stands at a height of 5ft 9ins (1.75m), while he weighs approximately 165lbs (75kgs). His vital statistics are unknown, but he has an average figure.