Who is Joely Richardson?
Joely Kim Richardson was born on 9 January 1965, in Marylebone, London, England, to parents actress Vanessa Redgrave and director Tony Richardson. She is the granddaughter of actors Sir Michael Redgrave and Rachel Kempson.
Notably, her sister was actress Natasha Richardson (1963–2009), and her brother-in-law was actor Liam Neeson. Joely is the aunt of Micheál and Daniel Neeson, and her relatives include actors Lynn Redgrave and Corin Redgrave, along with cousin Jemma Redgrave.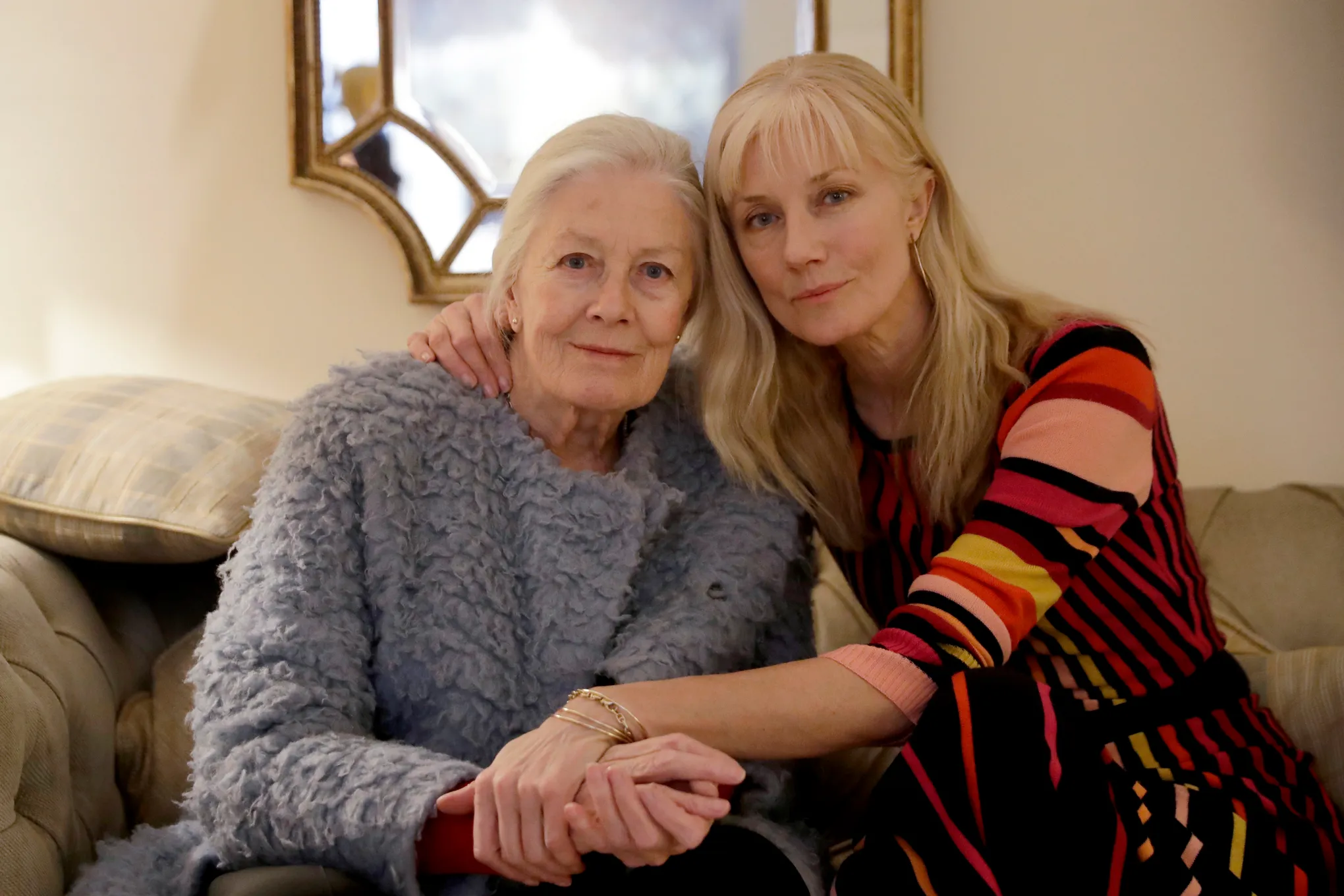 Joely's early introduction to the entertainment world was as an extra at age three in her father's film "The Charge of the Light Brigade" (1968). She and her sister Natasha began their education at St Paul's Girls' School in Hammersmith; at 14, Joely moved to the independent Harry Hopman Tennis School in Tampa, Florida, for boarding school.
In 1983, she graduated from the Thacher School in Ojai, California. Subsequently, she pursued her passion for acting, returning to London to study at the prestigious Royal Academy of Dramatic Art (RADA), where she successfully completed her training in 1985.
Career Beginnings
Joely Richardson embarked on her career with initial minor film roles. In 1985, she appeared in the film "Wetherby" alongside mother Vanessa, Ian Holm and Judi Dench. Directed by David Hare, the movie followed the mysterious events surrounding a woman's suicide ,and the impact it has on those around her.
In 1987, she took on the role of Dominique in the film "Body Contact", starring alongside Greta Scacchi and Vincent D'Onofrio. The drama centered around the complexities of relationships and desire, exploring the lives of three friends entangled in a love triangle.
Continuing her cinematic journey, in 1988, Joely Richardson portrayed Cissie Colpitts 3 in the movie "Drowning by Numbers". Directed by Peter Greenaway, the film also featured Bernard Hill and Joan Plowright.
As the  1980s drew to a close, Joely Richardson continued to make her mark in acting, portraying various intriguing characters. In 1989, she took on the role of Serafina in the TV miniseries "Behaving Badly". The four-episode series featured Richardson's portrayal of Serafina, exploring the complexities of her character's relationships and interactions.
The same year, she appeared in an episode of "Agatha Christie's Poirot" entitled "The Dream", portraying Joanna Farley alongside David Suchet. The episode, set in the 1930s, revolved around the investigation of a series of mysterious occurrences at a remote estate.
Joely Richardson's success continued into the 1990s, as she secured several starring roles. In 1992, she starred as Margrete Von Eberstein in "Shining Through", a World War II romantic drama alongside Michael Douglas and Melanie Griffith. The film follows a secretary embroiled in espionage as she works undercover in Nazi Germany.
In 1993, Richardson took on the titular role in the TV adaptation of "Lady Chatterley". The four-episode series delved into the passionate and forbidden love affair between Lady Chatterley and her husband's gamekeeper, co-starring Sean Bean.
The year 1994 saw Richardson in the film "Sister My Sister", in which she portrayed Christine Papin alongside Jodhi May. The movie was based on the infamous real-life case of the Papin sisters, exploring their intense relationship and the shocking events that unfolded.
In 1996, she starred in "Loch Ness" as Laura McFetridge, sharing the screen with Ted Danson. The film revolved around an American scientist's quest to prove the existence of the Loch Ness Monster.
Continuing her successful career, Joely Richardson took on diverse roles in the late '90s and early 2000s. In 1997, she appeared in the sci-fi horror film "Event Horizon" as Lt. Starck. The movie, directed by Paul W.S. Anderson, featured Richardson as a member of a rescue team sent to investigate a spaceship's mysterious disappearance.
The year 1998 brought Richardson to the drama "Under Heaven", in which she portrayed Eleanor Dunston. The film follows the story of a terminally ill man who forms a bond with a teenage girl, exploring themes of love and mortality.
In 2000, she starred as Lucy Bell in the romantic comedy "Maybe Baby", sharing the screen with Hugh Laurie, directed by Ben Elton. The film humorously delved into the challenges and experiences of a couple trying to conceive a child.
In 2001, Joely Richardson took on the historical drama "The Affair of the Necklace", portraying Marie-Antoinette alongside Hilary Swank. The film depicted the true story of a woman's quest for justice in pre-revolutionary France, involving a scandalous necklace and court intrigue.
Rise to Prominence
From 2003 to 2010, Richardson took on the main role of Julia McNamara in "Nip/Tuck". The show revolved around the lives of two plastic surgeons, Sean McNamara played by Dylan Walsh, and Christian Troy played by Julian McMahon, as they navigated the challenges of their profession and personal lives.
As Julia McNamara, Joely Richardson played a pivotal character who was not only a successful plastic surgeon herself but also Sean McNamara's wife. Richardson's exceptional work garnered critical acclaim and resonated with audiences, contributing significantly to the show's success.
Concurrently, Joely also took on several other notable roles, displaying her talent.
In 2003, she portrayed Katherine Wentworth in the television movie "Fallen Angel", exploring the complexities of a woman's life after a fateful decision.
In 2005, Richardson starred as Laren Sims in the television movie "Lies My Mother Told Me", delving into the dark secrets and lies within a seemingly perfect family. She also took on the role of Wallis, Duchess of Windsor, in the TV movie "Wallis & Edward", offering a glimpse into the controversial romance between Wallis Simpson and King Edward VIII.
Joely Richardson in The Tudors, 2010 pic.twitter.com/diGkxMPoPv

— best period drama (@favperioddrama) September 17, 2016
In 2006, she played Dr. Iris Varnack in the television movie "Fatal Contact: Bird Flu in America", tackling the medical and societal implications of a potential pandemic.
In 2010, Joely Richardson took on a significant and impactful role as Queen Catherine Parr in the final season (season 4) of the historical drama series "The Tudors", starring Jonathan Rhys Meyers, and Andrew McNair, among others.
Following her work on "The Tudors", Joely Richardson continued to make her mark in the entertainment industry with diverse roles. In 2011, she portrayed Young Queen Elizabeth I in the film "Anonymous", starring alongside Rhys Ifans and Vanessa Redgrave. The movie delved into the theory that William Shakespeare may not have been the true author of his plays and explored the political intrigues of the Elizabethan court.
The same year, Richardson took on the dual role of Anita Vanger and Harriet Vanger in "The Girl with the Dragon Tattoo", a mystery-thriller based on Stieg Larsson's bestselling novel. Her portrayal added depth to the complex Vanger family dynamics, as the characters navigated a dark and intricate web of secrets and deception. The film also featured Daniel Craig and Rooney Mara in leading roles.
The year 2012 saw Richardson in the psychological thriller "Red Lights", in which she played Monica Handsen, alongside Cillian Murphy and Sigourney Weaver. The film followed two paranormal investigators as they delved into a renowned psychic's supernatural abilities.
She also appeared as Katie in "Thanks for Sharing", contributing to the ensemble exploring the lives of individuals coping with addiction and relationships. The film featured Mark Ruffalo, Gwyneth Paltrow and Tim Robbins.
In 2013, Richardson took on the role of Ethel Langham in "The Devil's Violinist", starring alongside David Garrett. The film depicted the life of the renowned violinist and composer Niccolò Paganini, exploring the artistic and personal challenges he faced.
In 2014, Joely Richardson continued her career with lead roles in several projects. She portrayed Queen Tatiana Ivashkov in "Vampire Academy", a fantasy-comedy film revolving around two girls at a boarding school for vampires, co-starring Zoey Deutch and Lucy Fry.
Additionally, Richardson was cast as Ann Butterfield in the romantic drama "Endless Love", in which she became entwined in the passionate relationship of two young lovers, co-starring Alex Pettyfer and Gabriella Wilde.
Richardson next contributed to the horror-drama film "Maggie", in which she portrayed Caroline Vogel. The movie, starring Arnold Schwarzenegger and Abigail Breslin, follows a father's struggle to protect his daughter during a zombie epidemic.
In 2015, Richardson starred as Mary Hemingway in "Papa: Hemingway in Cuba", a biographical drama delving into the life of writer Ernest Hemingway. Her portrayal alongside Giovanni Ribisi and Adrian Sparks provided insight into the world of the iconic author.
Moving forward to 2017, Richardson's career continued to flourish as she took on the role of Glinda in the TV series "Emerald City", co-starring alongside main stars Adria Arjona and Oliver Jackson-Cohen.
Recent Work
In 2018, Joely Richardson played Miss Tina in "The Aspern Papers", a film adapted from Henry James's novella. The storyline revolves around the quest for lost letters penned by a renowned poet, and Richardson shared the screen with Jonathan Rhys Meyers and Vanessa Redgrave.
The following year, Richardson portrayed Theresa Gardner in "Color Out of Space". This movie delves into the unsettling aftermath of a family's encounter with a meteorite, and features stars such as Nicolas Cage and Madeleine Arthur.
In 2020, Richardson appeared in "The Turning" as Darla, co-starring alongside her were Mackenzie Davis and Finn Wolfhard in a contemporary adaptation of "The Turn of the Screw", immersing her in an eerie atmosphere within a secluded estate.
Transitioning to 2022, Richardson was Jane in "The Lost Girls", sharing the screen with Halle Berry and Amandla Stenberg in this mystery drama following a mother's determined search for her missing daughter, revealing hidden secrets and connections.
The same year, she played Mrs Bolton in the adaptation of "Lady Chatterley's Lover", exploring desire and societal norms, co-starring alongside Jack O'Connell and Holliday Grainger.
Finally, in the TV series "The Sandman", Richardson embodied Ethel Cripps, seamlessly blending into the show's fantastical world of dreams, co-starring Om Sturridge and Gwendoline Christie.
Moreover, she's set to star in the upcoming TV series "The Gentlemen", in which she will co-star with Theo James and Kaya Scodelario.
Net Worth
According to authoritative sources, Joely Richardson's net worth is estimated at $4 million, as of mid-2023.
Personal Life, Marriage, Husband, Children
Joely was married to film producer Tim Bevan from 1992 until 2001. In 1992 the couple welcomed daughter Daisy Bevan, who is now an actress.
She had a brief affair with theater producer Archie Stirling, at the time he was married to actress Diana Rigg.
Appearance and Body Measurements
Joely Richardson has blonde hair and blue eyes. She stands at a height of 5ft 10ins (1.78m), weighs approximately 135lbs (62kgs), with vital statistics of 30-26-34, and bra size 30C.