Who is Mandy Teefey?
American film producer, director and former actress Mandy Teefey, was born as Amanda Dawn Cornett under the zodiac sign Aries on 16 April 1976, in Dallas, Texas USA. She's perhaps known best for having worked as a finaling co-ordinator on the popular 2006 animated adventure comedy movie "The Ant Bully", which starred Julia Roberts, Nicolas Cage and Paul Giamatti, and was written and directed by John A. Davis. It follows Lucas Nickle who's flooded an ant colony with his water gun, and has now been shrunken down to ant size and ordered to work in the ruins; the film won one of its five award nominations.
Mandy's also known for being the mother of Selena Gomez, a famous American singer, actress and producer to whom she gave birth aged 16; Selena's won numerous awards and accolades for her music, and has broken 16 Guinness World Records, and is also one of the most popular people on the internet, as her Instagram account is followed by more than 430 million people.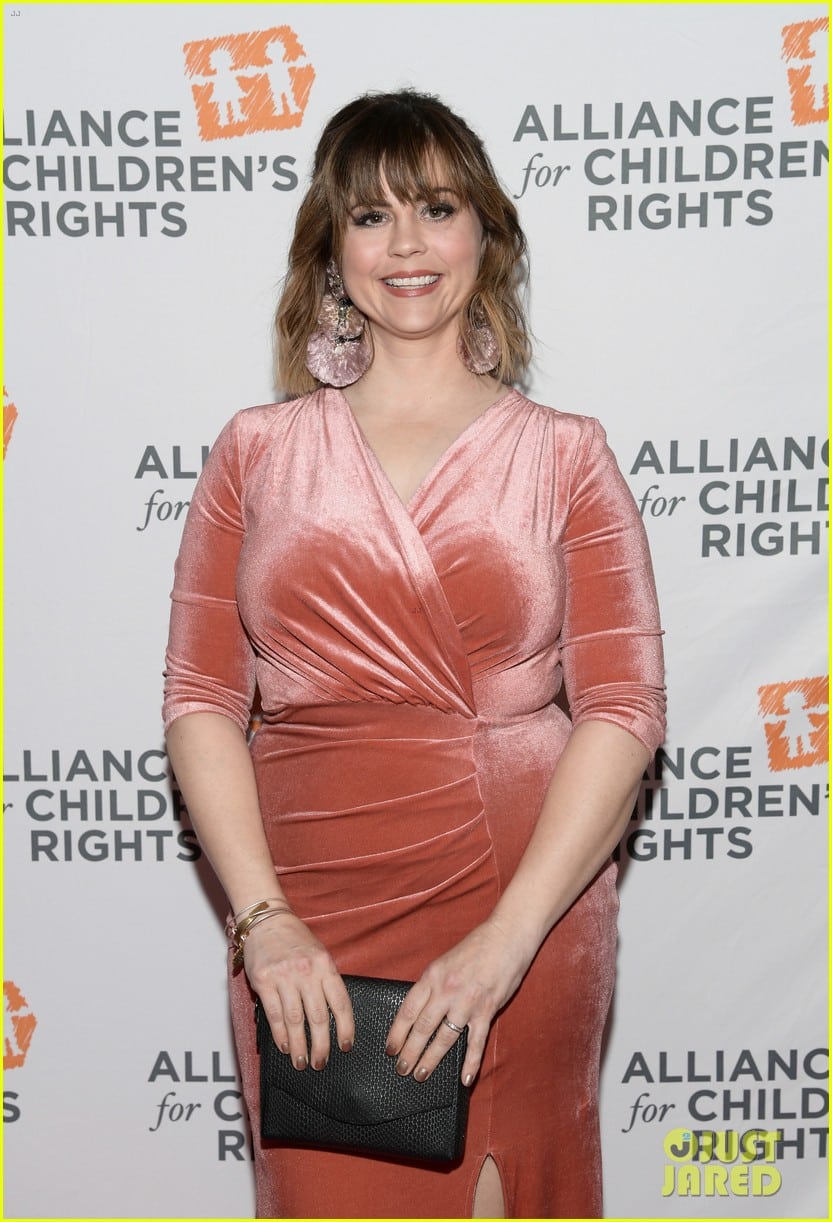 Education and early life
Not many details have been disclosed about Mandy's biological parents, but it's known that they were of Italian descent; she was adopted by American couple David Michael Cornett and Debbie Jean (nee Gibson) not long after she was born; Mandy has no siblings.
She fell in love with acting at a very early age, and became a stage actress as a teenager; Mandy studied at South Grand Prairie High School and was passionate about a number of activities during her time there, as she enjoyed playing soccer with her peers, taking singing lessons and appearing in school plays.
Mandy continued attending school after giving birth to Selena, as her adoptive parents helped raise the girl; when Selena was five, Mandy and Selena's father Ricardo Joel Gomez split and Mandy went on to raise her daughter all by herself. Prior to succeeding in the film industry, she worked various jobs to financially support herself and Selena, sometimes holding three jobs at the same time.
Producing credits
Mandy's producing debut was the 2017 episode "Beyond the Reasons Season 1" of the documentary talk-show "13 Reasons Why: Beyond the Reasons", which starred Rebecca Hendrick, Brandon Flynn and Alisha Boe, and follows a group of famous actors as they're giving interviews.
Mandy Teefey via Instagram Stories: @selenagomez pic.twitter.com/UinlmCLYfu

— Selena Gomez Fan Acc (@_selenagomezecu) October 13, 2019
In 2019, Mandy produced the episode "A Prayer in the Night" of the documentary series "Living Undocumented", which follows several undocumented immigrants as they're living in the USA; the series was nominated for two awards. From 2017 through 2020, Mandy produced all 49 episodes of the critically acclaimed mystery thriller series "13 Reasons Why", which starred Katherine Langford and Dylan Minnette, and was created by Brian Yorkey. It follows Clay Jensen as he's trying to learn why his crush Hannah committed suicide, and the series won six of the 22 awards for which it was nominated.
In 2020, Mandy produced the romantic comedy movie "The Broken Hearts Gallery", which starred Dacre Montgomery and Geraldine Viswanathan, and was written and directed by Natalie Krinsky. It follows a young woman who's started a gallery at which people can leave trinkets from past relationships; the film won one of its three award nominations.
Mandy's the producer of the upcoming TV series' "Rising" and "Behind the Racquet: Everyone Has a Story".
Other credits
Mandy worked as an assistant director on the 2004 musical movie "Blue October: Argue with a Tree", which starred Jeremy Furstenfeld and Ryan Delahoussaye, and was directed by King Hollis; it follows the rock 'n' roll group Blue October as they're performing in Dallas on 4 June 2004.
In 2006, Mandy worked as a production co-ordinator on the documentary movie "TV Junkie", which starred Tom Brokaw and Rick Kirkham, and was directed by Matt Radecki and Michael Cain. It follows a man who's dreaming about becoming a moviemaker; the film won one of its two award nominations.
Mandy received special thanks for the 2013 music video "30 Seconds to Mars: City of Angels".
Some of her recent talk-show appearances have been in "Piper's Picks TV", "Entertainment Tonight" and "Piper's QUICK Picks".
Awards and nominations
Mandy was nominated for a 2019 International Documentary Association Award for Best Episodic Series, for "Living Undocumented".
Love life and relationships
Not many details have been disclosed about Mandy's love life, as she prefers to keep her personal matters to herself.
It's known that she was 15 when she met Selena's father Ricardo Joel Gomez, and it's widely believed that they were attending the same high school but this remains unconfirmed. Mandy and Ricardo broke up in 1997, as he no longer wanted to raise a daughter.
Mandy began dating American non-celebrity Brian Teefey either in the second half of the '90s or the early 2000s, and they exchanged vows in a small and private ceremony on 18 May 2006. Mandy suffered a miscarriage in December 2011, but on 12 June 2013 gave birth to their daughter Gracie Elliot Teefey.
There are no other men whom Mandy's perhaps been with, that we know about; she's married to Brian Teefey as of September 2023 and has a daughter with him, as well as another daughter, Selena Gomez with former boyfriend Ricardo Joel Gomez.
Interesting facts and hobbies
Mandy was to name her second daughter Scarlett J. Teefey but she suffered a miscarriage when she was four months pregnant.
She often performed in Dallas as a stage actress while raising her daughter Selena, and this motivated the girl to pursue a career as a child actress; Selena was 11 when she appeared in the family movie "Barney: Read with Me, Dance with Me", the action adventure comedy film "Spy Kids 3: Game Over" and the family film "Barney: Best Manners – Invitation to Fun", all released in 2003.
Mandy's favorite song from Selena's album "When The Sun Goes Down" is "Middle of Nowhere".
One of her favorite actresses is Scarlett Johansson, and some of her favorite films are "Lost in Translation", "Asteroid City" and "Under the Skin".
Appearance and net worth
Mandy's age is 47. She has brown hair and eyes, weighs around 140lbs (63kgs) and is 5ft 6ins (1.69m) tall.
Mandy's net worth's been estimated at over $1 million, as of September 2023, and her daughter Selena's at over $800 million.