Steve Pomrenke is a veteran gold miner whose name belonged to a small group of people who gained worldwide popularity in the world of underwater gold mining through the reality television series, "Bering Sea Gold." A man of passion and relentless determination, Steve's voyage through the treacherous waters of the Bering Sea fascinated millions of viewers. From his childhood dreams to his pivotal role in the show, his story is a testament to the pursuit of adventure and fortune. Fans wondered why he chose to leave the TV series after appearing in it for nine seasons.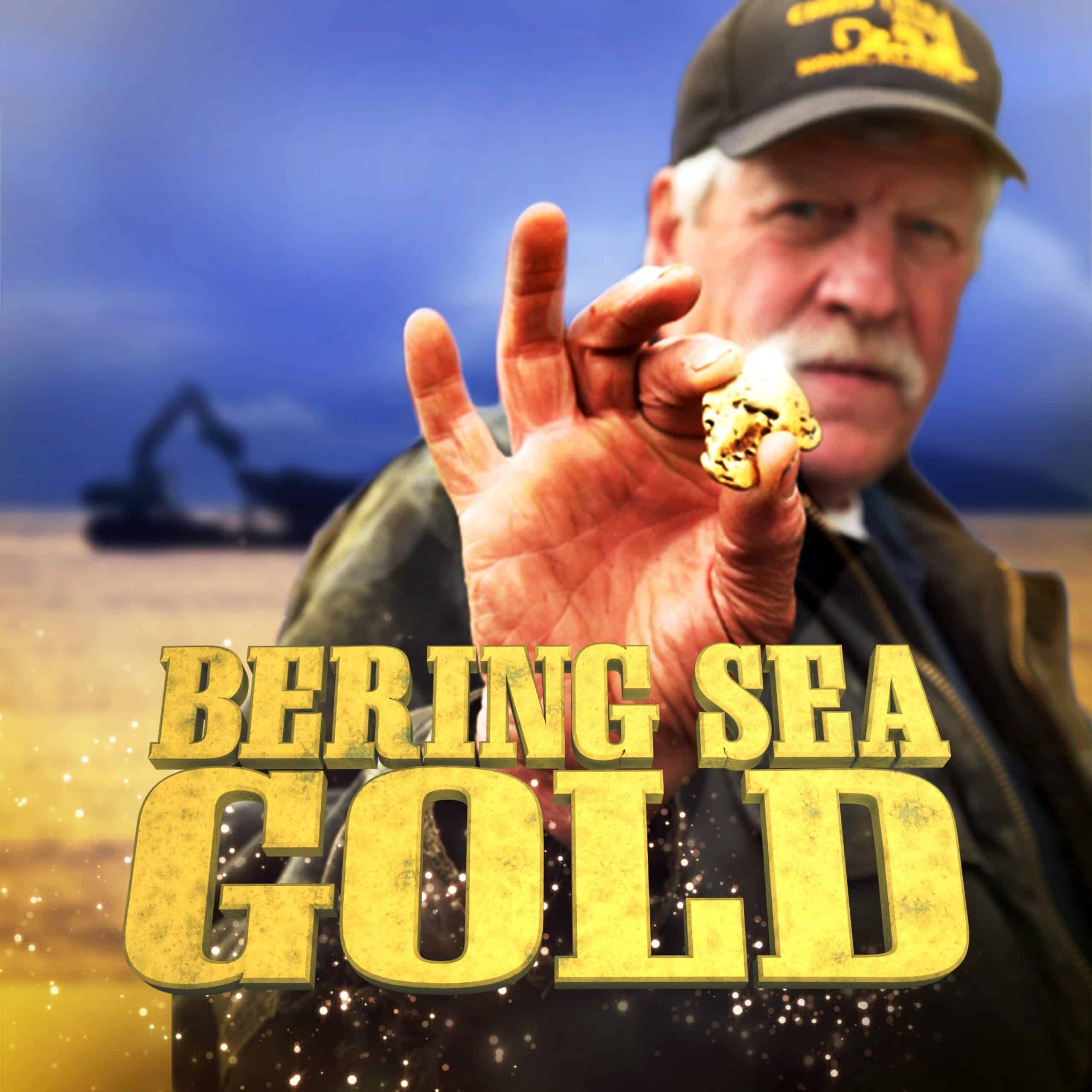 Get to know Steve Pomrenke, the gold-mining legend
Born on 19 August 1952, in Minnesota, Steve Pomrenke's childhood dreams bore the seeds of a future defined by gold mining. His upbringing on a dairy farm instilled a strong work ethic, and a fascination with heavy machinery – a foundation that would prove crucial in his path ahead. While little is known about his early years and education due to his reluctance to divulge personal information, it was a gold mining documentary that sparked an unrelenting passion in him that would shape his destiny. All his time, energy, and savings became dedicated to pursuing a career in the mining industry.
His business venture
Steve's hands-on experience in operating machinery after working many years as a mechanic fulfilled his dream of funding his business idea. This led him to set his sights on Alaska, a land synonymous with opportunities and hidden riches. His tenacity and his deep-rooted passion for gold mining became his most valuable assets when he decided to fully invest his time and money into it. He established the Northwest Gold Diggers, LLC (NWG), a gold mining company in Nome, Alaska, and named his wife, Christine, and son, Shawn, as co-owners. His first gold mine pit turned out to be catastrophically unsuccessful, and he considered himself fortunate that he narrowly avoided bankruptcy when he purchased his first dredging ship, The Shamrock. Undeterred by the early setbacks, he invested again in another dredge ship, Christine Rose, which turned out to be formidable, and propelled him to fame and real success.
In 2016, a businessman by the name of Jon Keith Byer, who was concurrently managing two other gold mining entities, namely Blue Water Gold, LLC, and Blue Water Mining, LLC, approached the Pomrenkes with a proposal aimed at investment and business expansion. Intrigued by Byer's interest, Steve and Shawn agreed and subsequently established a new business entity known as Pomrenke Mining – despite holding minor stakes, they enthusiastically embarked on this venture. Within this agreement, it was mutually decided that the Pomrenkes would assume responsibility of overseeing the gold-mining operations based in Nome. Jon Keith Byer took on the role of President and Chief Operating Officer, based in Texas. This decision was accompanied by Byer holding the majority share of the business. His significant ownership stake also carried the obligation of sourcing additional funds to fuel the growth of mining activities.
However, over time, the dynamic between the Pomrenkes and Byer began to sour, leading to a deterioration in their relationship throughout the summer of 2018. Compounding these tensions, Byer was unable to secure the requisite investment needed for the profitability of Pomrenke Mining. Eventually, Jon Keith Byer opted to liquidate the Pomrenke Mining entity, culminating in the removal of the Pomrenkes from their positions as officers within the company.
Family life and faith
At the heart of Steve Pomrenke's journey lies his deep-rooted connection to family. Alongside his wife, Christine, a partner in both life and business, he embarked on a life-changing Alaskan adventure, accompanied by their sons, Shawn and Eric. While Shawn, who shared his father's passion, played a pivotal role in their gold mining business, Eric chose a different path from the family business. Nevertheless, his strong support reinforced the unbreakable bond and resilience of the Pomrenke family.
Steve's personal life was further shaped by his profound faith and humility. A tradition of prayer before each mining season became a testament to his unwavering belief in divine guidance. Beyond the allure of gold, his spirit of generosity was well known to the community, channeling a portion of his earnings towards charitable causes, and extending a helping hand to fellow miners in times of need.
"Bering Sea Gold"
Steve Pomrenke was enticed by the promise of riches in the Bering Sea, leading him to venture into the realm of reality television, ultimately establishing himself as a household name.
"Bering Sea Gold," history, TV ratings, and premise
Discovery Channel's "Bering Sea Gold" was created and produced by the same group of people behind successful TV shows such as "Ice Road Truckers," "Deadliest Catch," and "Storage Wars." The premise was similar to "Deadliest Catch", except that this time instead of Alaskan king crabs, it chronicled the high-stakes world of underwater gold mining off the coast of Nome, Alaska. It featured determined miners utilizing specialized dredging equipment to extract precious gold flakes and nuggets from the ocean floor, all the while battling the fierce elements of the Bering Sea.
They filmed the first season of the show during summer, with multiple gold dredging operation teams being followed by camera crews, each team starting mining for gold as the water cleared of ice. They didn't all use the same type of boat, equipment, and technique. On paper, dredging for gold seemed easy, but viewers quickly realized that the volatility of the Bering Sea made the operations dangerous and unstable. Just like other reality TV shows, personal issues would sometimes take center stage, and create human drama that most viewers, and producers craved.
"Bering Sea Gold" made its TV premiere in January 2012 and it easily captivated a huge chunk of the audience that night. An average of more than three million viewers were glued to the screen during the first season, making it one of the top-rated reality TV series on Discovery Channel.  The show has consistently drawn viewers every year, both locally and globally, since its debut, culminating in the conclusion of its 15th season in February 2023.
This is the stuff dreams are made of 💰

The season finale of #BeringSeaGold continues on @Discovery pic.twitter.com/hKGjrnvGQN

— Bering Sea Gold (@BeringSeaGold) December 29, 2021
Cast of characters
Aside from the uniqueness of the premise of any show, TV experts acknowledge that the success of the reality TV genre in the entertainment industry is also attributed to the cast of characters. While concepts such as competitions and social experiments involve multiple people from different races, ages, and backgrounds, reality series associated with specific skills or industries place a pivotal role on abilities. For instance, in "Bering Sea Gold," the producers were challenged to find successful miners with a personality suited for TV. They need not be as gorgeous or glamorous as movie actors but charming enough for viewers to root for. Producers would include younger individuals in the cast, hoping to catch the interest of millennials or Gen Z viewers, yet the older and wiser figures like Steve often end up as one of the early fan favorites.
Steve Pomrenke was part of the original cast and his team included his son, Shawn Pomrenke who earned the nickname, "Mr. Gold." They were co-owners and co-captains of the dredge ship called Christine Rose. Father and son were one of the most successful gold mining teams in the show. They possessed contrasting personalities and abilities, which were often highlighted, affecting or influencing their business decisions. Other popular captains were Vernon Adkinson of Wild Ranger, Kris Kelly of Reaper, Ken Kerr of Myrtle Irene, and Emily Reidel of Eroica. Each of them competed for the best spots to dredge, and faced personal struggles that were also featured in the show.
Impact on the gold mining industry
As the reality TV series became popular, more people flocked to the small town of Nome in Alaska each summer, which created a boom in the recreational gold mining industry as fortune hunters try their luck at finding gold. While some local people didn't like their quiet community becoming a hub for amateur gold diggers, the business owners welcomed the noise as it helped boost the town's economy. The town was typically only filled with tourists and prospectors during the warmer months, as the climate could become insanely cold during the rest of the year.
Steve Pomrenke's years with "Bering Sea Gold"
Record-breaking gold hauls
Since the inception of the show in 2012, Steve's Midas touch was evident through his remarkable gold hauls. During the first season, the collective efforts of Steve and his crew yielded a staggering total of nearly 800 ounces of gold, valued at a remarkable $1.3 million. While this achievement brought joy to both father and son, it was not without its fair share of drama that unfolded within their crew.
A notable incident revolved around one of their deckhands, Robbie Wade, whose persistent complaints echoed through the ship. Accusations surfaced that the Pomrenkes were withholding his rightful earnings or even engaging in outright theft. In response, Steve took charge of the situation, instructing Shawn to ensure Robbie received his due share, and then relieve him of his duties. This proactive approach underscored the importance of trust in the intricate workings of gold mining, an industry in which camaraderie and collaboration are paramount.
Fueled by Steve's unyielding perseverance and incredible work ethic, coupled with his son's invaluable support, the Pomrenkes consistently outshone their peers in gold accumulation. Two remarkable seasons stood out as undeniable testaments to their exceptional skills and expertise. In the fourth season's finale, their dedication bore fruit, resulting in an impressive haul of nearly 1,200 ounces of gold. And if that achievement didn't leave an impressive mark, another season witnessed the crew's remarkable feat of mining over 1,000 ounces of gold in a mere week.
Father and son relationship
Steve and Shawn may be united by their shared eagerness for gold hunting, but they possess different personalities, a contrast which often ignites sparks that highlight the complexities of their father-son partnership. Their differing outlooks occasionally fan the flames of tension, particularly when their choice of techniques for running the operation clash. While a seamless passing of the torch to Shawn is inevitable, a nagging concern lingers within Steve. He often wonders whether his son can navigate on his own in his absence, especially when things do not go as planned.
These candid confrontations held a certain bemusement for their fellow crew members, who watched them with understanding. Familiar with the pattern, they recognized that the heat of contention often led to reconciliation once the elusive gold nuggets and particles were unearthed. This unspoken understanding deterred any interference from the crew, allowing the father and son to solve their problems in their own time and pace. Viewers witnessed a similar incident during the eighth season, when things escalated into a fiery shouting match that saw Steve dramatically walking out on Shawn. However, as always, the two would make up later on, as Shawn extended an olive branch in the form of a bottle brimming with gold, offering a heartfelt "Happy Father's Day" greeting. This poignant exchange captured the essence of their bond, a tempestuous but resilient connection forged by the challenges and triumphs they faced in the Bering Sea.
 Spinoff series
"Bering Sea Gold: Under The Ice"
Discovery Channel was known to create spin-off series' after the original series became successful, and "Bering Sea Gold" was no exception. Instead of just focusing on the summer season, they also produced "Bering Sea Gold: Under the Ice," which featured experienced gold miners who fearlessly drill into the cold hard ice to reach the frigid waters under it to dredge gold from the sea floor – Steve and Shawn were also part of the original cast of the spin-off series. With perseverance and years of experience, they found gold but not the same amount that they normally mined during the warmer months. If his team topped the gold tally oftentimes at the end of each season during summer, they weren't that fortunate during the winter season.
"Bering Sea Gold: After the Dredge"
As the gold fever raged on, it was the intense drama of personal narratives that captivated the show's devoted viewers. Such was the insatiable appetite for these tales that the Discovery Channel crafted a spin-off series that delved into the layers of the gold miners' lives; "Bering Sea Gold: After the Dredge" premiered in 2012, but consisted of just a couple of episodes.
In this intriguing spin-off, the cast gathered around a table, flanked by none other than the show's creator, Thom Beers. The stage was set for unfiltered conversations that ventured beyond the surface glitter of gold, discussing the controversies, skirmishes, and allegations that were aired in the show. Some of them even shared their personal struggles outside their gold mining activities.
Steve left "Bering Sea Gold" after nine seasons
Loyal fans of the reality TV series, "Bering Sea Gold," were surprised that Steve left the show after being active for nine seasons; he was last seen in episode 11 of season 10 in 2018. Discovery Channel or the producers of the TV show never gave an official statement about his absence. It was later found out that he decided to retire and left the operation to his son. He made guest appearances in 2020 and 2021.
Divided opinions on Steve's departure from the show
After Steve left the show, there were conflicting opinions that emerged from the show's loyal fan base. Among the multitude of voices, some hailed his exit as a strategic move – a decision that would not only grant the veteran gold miner the much-needed rest he deserved, but also alleviate the simmering tensions that often colored his interactions with his son. Recollections surfaced of heated clashes between father and son, instances where the fiery exchanges seemed to nudge Steve perilously close to the brink of exasperation, or on the verge of having a coronary.
On social media pages, some observed that whenever the two occupied the same space, Shawn appeared as a six-year-old kid, seemingly casting blame on his father for the missteps he made while simultaneously seeking validation. Interestingly, some fans also blamed Steve, accusing him of underestimating the invaluable contributions his son had made to the business; they believed that Shawn's dedication and efforts remained overlooked by the father. A parallel emerged, drawing similarity to the iconic father-son tandem of "American Chopper," a reality TV series that gained notoriety for its fiery interactions between the Teutuls. Some fans even wondered if the dramatic clashes between Steve and Shawn were carefully orchestrated and designed to heighten the show's TV ratings. Whether scripted or not, it made the show more relatable to many viewers. However, some disliked it because they wanted the show to focus solely on gold mining activities.
Steve Pomrenke's prowess as a gold miner translated to impressive financial success. With an estimated net worth of around $5 million, he wasn't just a reality TV personality; he was one of the wealthiest gold miners in Nome, Alaska. His earnings from "Bering Sea Gold" added to his income from mining operations, creating a substantial fortune. It was probably a good thing that he left the business to his son, because at his age it would be best that he just enjoy the fruits of his many years of labor.