Who is Allen Leech?
Irish actor Allen Leech was born under the zodiac sign Taurus in Killney, County Dublin, Ireland on 18 May 1981. He has 37 acting credits, and is perhaps known best for portraying John Cairncross in the critically acclaimed 2014 biographical thriller movie "The Imitation Game", which starred Benedict Cumberbatch, Matthew Goode and Keira Knightley, and was directed by Morten Tyldum. It follows British mathematical genius Alan Turing as he's cracking the German Enigma code during World War II, and the movie won 49 of its 214 award nominations, including an Oscar win for Best Writing, Adapted Screenplay.
Allen's currently shooting for the upcoming movie "You Can't Run Forever", and the series "The Vanishing Triangle".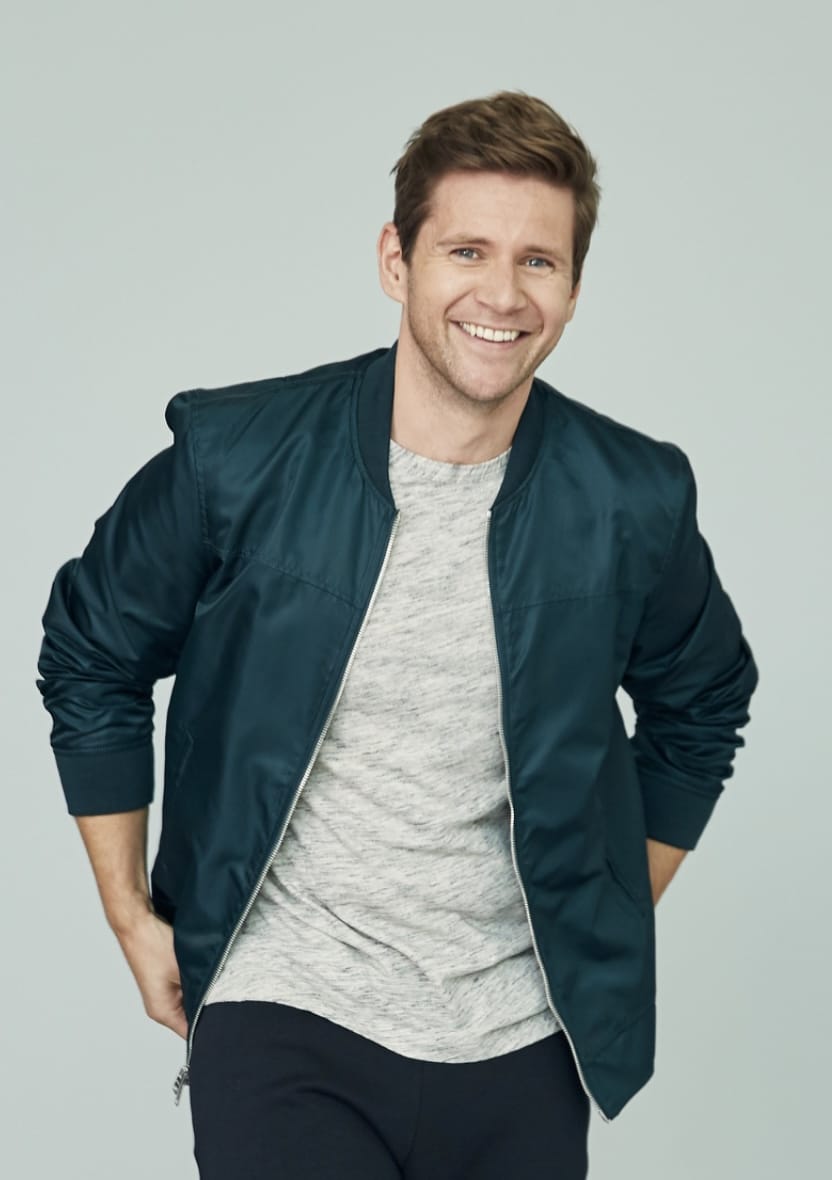 Education and early life
Allen was raised in Killney alongside his sister Alli and brothers Simon and Greg, by their mother Key and father David Leech; his mother was a housewife and his father the CEO of a computer systems company.
Allen studied at the voluntary Catholic boys' elementary school St Michael's College, and fell in love with acting aged 11, when cast to appear in the school's production of "The Wizard of Oz", portraying The Cowardly Lion; Allen's revealed that it was after the final night of the play's run that he knew he wanted to become an actor, when famous Irish actor Peter McDonald told him that 'acting's a profession'.
Allen went on to play a supporting character in the Gate Theatre's production of "A Streetcar Named Desire", and appeared in a couple of other plays during his high school years.
He matriculated in 1999 and then enrolled at Trinity College Dublin, graduating with a Bachelor of Arts degree in 2003; he earned his Master's degree in theatre and drama studies from the same college in 2005.
Roles in movies
Allen's debut film role was playing Rory in the 2000 short drama "Inion an Fhiaclora", and some of his following roles were in the 2002 crime action "The Escapist", the 2003 historical drama "Benedict Arnold: A Question of Honor" and the 2003 crime comedy "Cowboys & Angels".
The year 2004 saw him star as Mo Chara in the comedy "Man About Dog", which also starred Tom Murphy and Ciaran Nolan, and was directed by Paddy Breatnach. It follows three young adults who've left their hometown while owing a local bookie $50,000, and the movie was nominated for two awards. The remainder of the decade saw Allen appear in the 2007 short thriller "Deep Breaths", the 2008 short science fiction "Factor Farmed", and the 2009 adventure fantasy "From Time to Time".
The year 2012 saw him play DC Simon Ellis in the crime action "The Sweeney", which starred Ray Winstone and Plan B, and was written and directed by Nick Love. It follows the life of a detective working for London's Metropolitan Police, and the film was nominated for five awards.
Loved wearing this last night! So cool. https://t.co/sC8b3gl2ri

— Allen Leech 🇺🇦🇺🇦🇺🇦 (@Allenleech) October 24, 2018
Allen's also known for playing Paul Prenter in the 2018 biographical musical "Bohemian Rhapsody", which starred Lucy Boynton and Rami Malek, and was directed by Bryan Singer. It follows the life of Freddie Mercury, and other members of the band Queen, and the movie won 49 of its 130 award nominations, including four Oscar wins, three of which for Best Achievement in Sound Mixing, Best Achievement in Sound Editing and Best Achievement in Film Editing.
Some of Allen's most recent movie roles have been in the 2021 romantic comedy "As Luck Would Have It", the 2022 romantic drama "Downton Abbey: A New Era" and the 2023 thriller "Cold Meat".
Roles in TV series
Allen's debut TV series role was playing Shane Kirwan in four episodes of the 2004 comedy "Love Is the Drug", and the same year saw him portray Jacobite in the episode "Culloden: The Jacobites' Last Stand" of the historical war documentary "Battlefield Britain".
In 2006, he starred as Willy in all six episodes of the drama "Legend", then Allen gained recognition in the following year, when cast to play Marcus Vipsanius Agrippa in eight episodes of the critically acclaimed romantic action "Rome", which starred Ray Stevenson and Kevin McKidd, and was created by William J. MacDonald. It follows the lives of several Romans during the final days of the Roman Republic, the series aired from 2005 through 2007, and won 19 of its 55 award nominations.
The year 2011 saw Allen play Officer Sam Leonard in the episode "The Submarine" of the action adventure "Primeval", as well as Pike in the episode "The National Anthem" of the mystery science fiction "Black Mirror".
From 2010 through 2015, he starred as Tom Branson in 45 episodes of the popular romantic drama "Downton Abbey", directed by Julian Fellowes, and which starred Elizabeth McGovern and Phyllis Logan. It follows the lives of servants and members of the aristocratic Crawley family in 20th century Britain, and the series won 15 Primetime Emmys, as well as 44 other awards.
Allen's since appeared in only two TV series, playing Eddie Roe in eight episodes of the 2017 mystery thriller "Bellevue", and Ariel Reznik in the 2020 episode "Sex and Death" of the drama "The Good Doctor".
Other credits
Some of Allen's most recent talk-show appearances have been in "Made in Hollywood", "The Kelly Clarkson Show" and "Hollywood Insider".
Awards and nominations
Allen's won four of his 15 award nominations. He won a 2015 Palm Springs International Film Festival Award for Best Ensemble Cast, for his and his colleagues' performance in "The Imitation Game", and three Screen Actors Guild Awards for Outstanding Performance by an Ensemble in a Drama Series in 2013, 2015 and 2016, all for "Downton Abbey" (shared with colleagues).
Love life and wife
Allen and his wife, British actress Jessica Blair Herman both prefer to keep their love life away from media but occasionally allow their fans a glimpse into it.
The two revealed in February 2018 that they'd become engaged, and they exchanged vows in an outdoor ceremony at the Alisal Ranch and Resort (Solvang, California) on 5 January 2019, attended by only their closest friends and family members; Jessica has 17 acting credits, and is perhaps known best for playing Kim Goldman in seven episodes of the 2016 biographical crime series "American Crime Story".
Jessica revealed in September 2019 that they were expecting their first daughter together, and announced in May 2022 that she was pregnant with their second daughter; the names and birthdates of the girls haven't been revealed, wanting to keep them away from media.
There are no other women whom Allen's perhaps been with, that we know about; he's married to Jessica Blair Herman as of August 2023, and they have two daughters together.
Interesting facts and hobbies
Allen's good friends with most of the cast members of the series "Downton Abbey", including Dan Stevens and Michelle Dockery who attended his wedding.
Close to 250,000 people are following Allen on Instagram today, and he's posted more than 100 pictures and videos onto the network, featuring him spending time with his friends and family.
He and his wife have donated money to several charity organizations, mostly into helping underprivileged youth.
Allen enjoys wearing suits and has a small collection.
He's a huge lover of animals, and had two pet dogs while growing up.
Allen loves music and was a fan of Freddie Mercury even before he was cast to appear in the movie "Bohemian Rhapsody".
Gary Oldman's one of his favorite actors, and some of his favorite films include "The Fifth Element", "Darkest Hour", and "Tinker Tailor Soldier Spy".
Appearance and net worth
Allen's age is 42. His hair's brown and eyes are blue, he weighs around 160lbs (73kgs) and is 5ft 9ins (1.75m) tall.
Allen's net worth's been estimated at over $5 million, as of August 2023.