Who is Brooke Elliott?
Brooke is an American actress and singer, possibly best known for her role as Jane Bingum/Deb Dobkins in the TV series "Drop Dead Diva", in addition to several other notable projects she's worked on in her career.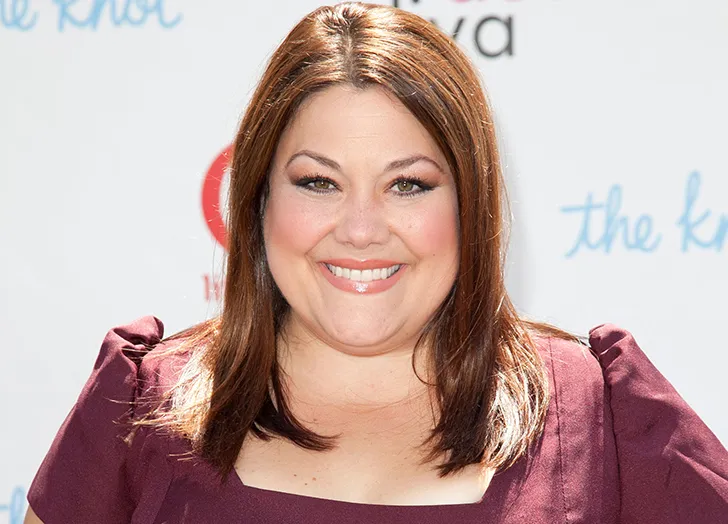 What is Brooke Elliott Doing Now?
Starting in 2020, Brooke Elliott has been actively engaged with "Sweet Magnolias", portraying the main protagonist, Dana Sue Sullivan. The series also stars JoAnna Garcia Swisher and Heather Headley, and is centered around the lives of three best friends in the charming town of Serenity, South Carolina – Dana Sue is a headstrong chef who co-owns the local restaurant. The show beautifully weaves together their personal and professional struggles, highlighting friendship, love and community bonds.
Wiki: Age, Childhood, and Education
Brooke Elliott was born on 16 November 1974, in Fridley, Minnesota USA, to parents Robert and Kathleen Elliott; she has a sister named Jamie Alexander, and a brother named Adam Elliott. The family moved frequently before settling in Riverview, Michigan, USA. She matriculated from Gabriel Richard Catholic High School in 1993, during her time there participating in high school productions, and having shown singing talent from age three. Notably, she appeared in plays such as "Richard III" and "Joseph and the Amazing Technicolor Dreamcoat".
She then studied at Western Michigan University and received a Bachelor of Fine Arts in Musical Theatre Performance in 1998. Before pursuing an acting career, she worked as a temp and waitress, including being employed at a 1950s-themed restaurant job, where she danced on tables every hour.
Career Beginnings
Brooke Elliott started her acting career formally by joining the Chicago-based stage combat theatre company Babes With Blades in 1999. During her ten-week involvement, she performed scenes from productions such as "Robin Hood: Prince of Thieves", "The Miracle Worker", and "Heathers", which marked her initial step into the world of performing arts.
Elliott made her on-screen debut in a minor role as Woman in a Park in the film "What Women Want", with Mel Gibson and Helen Hunt in the lead roles, which follows a chauvinistic executive who gains the ability to hear women's thoughts, and uses this newfound insight to his advantage in both his personal and professional life.
In 2003, she appeared as Big Sue  in "Taboo", a musical inspired by the life of Boy George. The show explores the 1980s London club scene, and the colorful characters involved.
In 2005, she had a role in "Wicked", both as an understudy for Madame Morrible and as part of the ensemble. "Wicked" is a reimagining of the "Wizard of Oz" story, focusing on the witches' perspectives and their complex relationship.
In 2007, she was cast in "The Pirate Queen", portraying Majella in the musical that follows the life of the Irish chieftain Grace O'Malley, and her struggles against English rule and societal norms.
Rise to Stardom
In 2009, Brooke Elliott secured the role that became a turning point in her career: Jane Bingum in "Drop Dead Diva". The main stars alongside her were Margaret Cho, April Bowlby, Jackson Hurst, Kate Levering and Josh Stamberg. The series follows a superficial model, Deb, who dies and reincarnates into the body of plus-sized lawyer Jane Bingum.
Elliott's success in "Drop Dead Diva" was remarkable, as her portrayal of the transformed character garnered critical acclaim and resonated with audiences. This breakthrough role propelled her to stardom, establishing her as a versatile and compelling actress. Her performance on the show earned her not only the praise of fans and critics but also a string of nominations and awards.
Her remarkable achievements included a WIN Award for Actress in a Comedy Series at the Women's Image Network Awards in 2011. Additionally, she secured the Gracie Award for Outstanding Female Rising Star in a Comedy Series at the Gracie Allen Awards in 2010.
Her excellence was further recognized with a Satellite Award nomination for Best Actress in a Series, Comedy, or Musical in 2009. The Prism Awards also acknowledged her outstanding performance, leading to nominations for Performance in a Comedy Series in 2014 and 2011.
Continued Success
Following her breakthrough, Brooke Elliott's career continued with several one-time appearances alongside notable stars and engaging plots: in 2016, she featured in the CBS pilot "Furst Born" as Amber, exploring the dynamics of a dysfunctional family.
Her journey continued with "Trew Calling" in 2017, in which she played Kendra in the legal drama centered around a law professor.
She next appeared in the ABC pilot "Crazy Wonderful" in 2018, portraying Keri-Ann, a show revolving around a family's unique approach to life's challenges.
In 2019, Elliott took part in "Dolly Parton's Heartstrings", appearing as Nancy in the episode entitled "If I Had Wings", bringing to life a story inspired by Dolly Parton's songs.
Her contributions extended to "More Beautiful for Having Been Broken" in the same year, in which she played the role of Kat, taking part in a heartfelt narrative exploring connections and healing.
In addition to her television roles, Brooke Elliott's accomplishments extend to film, in which she not only starred but also served as an executive producer. In the TV movie "A Country Christmas Harmony" (2022), she took on a central role alongside stars Brandon Quinn and Danny Pintauro. Directed and written by Edmund Entin and Gary Entin, the film follows the story of former country music duo and ex-sweethearts, Luke and Chrissy. After years apart due to Chrissy's disappearance, they reunite during holidays and discover that their collaboration is essential for surviving the festive season.
Music Career
Beyond her acting career, Brooke Elliott has also showcased her musical talents in various projects. In "Taboo" (2003) appearing as Big Sue, she lent her voice to the original Broadway cast recording, adding her vocal talents to the show's soundtrack.
Similarly, in "The Pirate Queen" (2007), in which she portrayed Majella, her participation in the original Broadway cast recording highlighted her vocal abilities and contribution to the musical's music.
Moreover, her involvement extended to compilation albums, particularly "Drop Dead Diva – Music from the Original Television Series" (2010), the compilation album featuring music from the TV series.
Personal Life, Dating, Boyfriend, Single
Brooke Elliott's love life has remained mostly private. She mentioned being in a relationship and enjoying a getaway with a friend in Maui, leaving their boyfriends behind. News sources reported a relationship in 2012, but she hasn't shared much on social media and isn't known to be married.
As the lead in "Drop Dead Diva", Elliott discussed the challenges for plus-size actresses on TV. She referred to her body as normal-sized, reflecting the reality of many women in the U.S., embracing her role in celebrating diversity.
Appearance and Body Measurements
Brooke Elliott has dark brown hair and green eyes. She stands at a height of 5ft 5ins (1.65m), weighs approximately 185lbs (84kgs), with vital statistics of 40-35-38, and bra size 46C.