Who is David Morse?
David Morse is an American actor known for his performances in films such as "The Green Mile" and "The Rock". On TV, he starred in the medical drama "St. Elsewhere", and appeared in series such as "House" and "Treme", in addition to many other projects on which he has worked in his career.
David Morse Wiki: Age, Childhood, and Education
David Bowditch Morse was born on 11 October 1953, in Beverly, Massachusetts USA, the son of Charles Morse and his wife Jacquelyn. He grew up in Essex and Hamilton, Massachusetts, and was raised in a religious household. He has said that as a teenager he prayed at the Episcopal church, and continues to pray daily in the present. His interest in acting appeared while attending Hamilton Wenham Regional High Schoo, appearing in several high school plays and amazing a few directors.
Career Beginnings and Immediate Success
After graduating high school in 1971, David received an audition invitation from Esquire Jauchem, his former school play director. Joining the Boston Repertory Company at 17, he spent six prolific years performing there, notably portraying Oblio in the musical "The Point!" directed by Jauchem, a production that later toured to Trinity Square Repertory Company. In the late 1970s, Morse relocated to New York, where he embarked on a stage career with the Circle Repertory Company, and honed his craft at the William Esper Studio.
In 1980, David Morse started his on-screen journey with "Inside Moves", the film revolving around Jerry Maxwell, played by Morse, who befriends a former athlete dealing with a life-altering injury. As they form a bond, they navigate their challenges and dreams together.
From 1982 to 1988, David achieved significant fame through his portrayal of Dr. Jack Morrison in the acclaimed medical drama series "St. Elsewhere". With 137 episodes, his character navigated the complexities of life as a dedicated physician in the rundown St. Eligius Hospital. The show's compelling narrative and ensemble, including Morse alongside actors such as Denzel Washington and Ed Begley Jr., propelling him to stardom.
During his tenure on "St. Elsewhere", David Morse also made his mark in various other projects. In 1983, he starred in the television film "Prototype", portraying Michael, and continued his TV film roles in "Shattered Vows" in 1984, playing Father Tim, and in 1987, taking on the role of Marvin Hubbard in the television film "Six Against the Rock".
The '90s
David Morse's successful career extended into the 1990s, with a series of notable roles. In 1990, he appeared in "Desperate Hours", sharing the screen with stars such as Mickey Rourke and Anthony Hopkins. The film centers on a criminal who holds a family hostage, prompting a battle of wits with the police. In 1991's "Cry in the Wild: The Taking of Peggy Ann", Morse portrayed Bicycle Pete in a true story about a young girl's abduction and her courageous struggle for survival.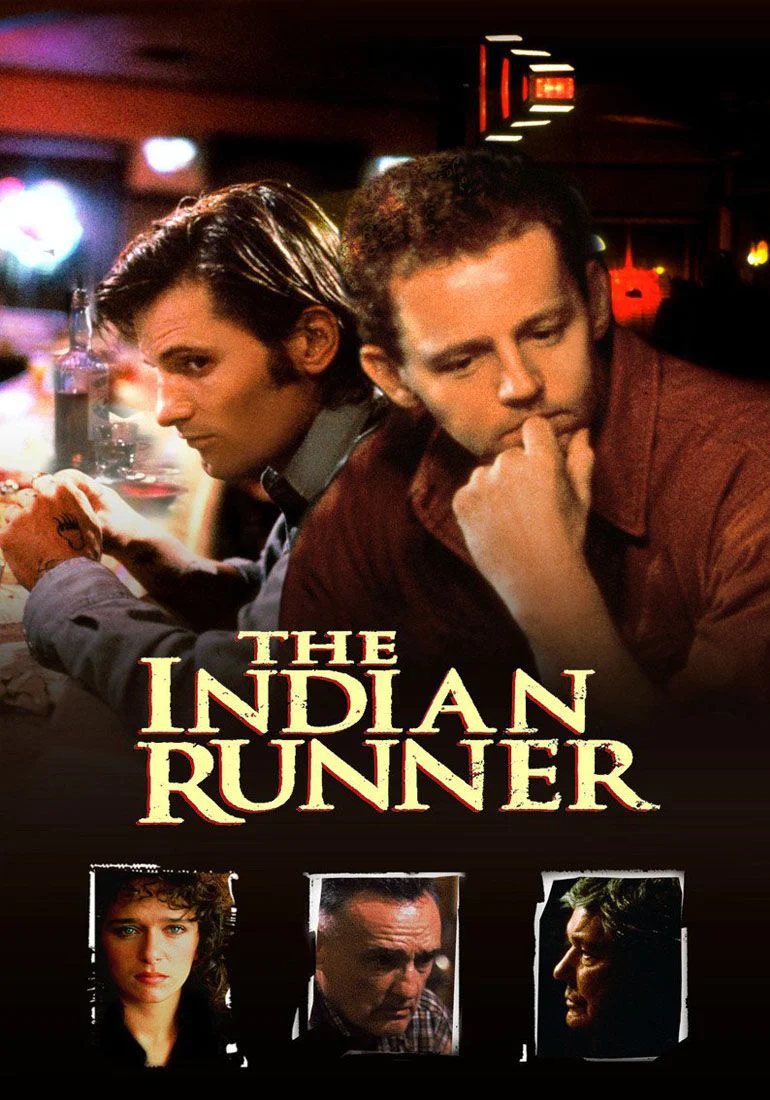 The same year, he starred in "The Indian Runner" alongside Viggo Mortensen, depicting the strained relationship between two brothers, while 1994's "The Getaway" featured him as Jim "Deer" Jackson in a high-stakes heist adventure involving Steve McQueen and Ali MacGraw's characters.
During the latter half of the 1990s, David Morse continued to shine with a string of prominent roles alongside notable co-stars. In 1995's "The Crossing Guard", he portrayed John Booth alongside Jack Nicholson and Anjelica Huston, earning an Independent Spirit Awards nomination. In 1996, Morse joined forces with Sean Connery and Nicolas Cage in the action-packed "The Rock", in which he played Major Tom Baxter. He also starred alongside Hugh Grant and Gene Hackman in "Extreme Measures" as FBI Agent Frank Hare. Additionally, he shared the screen with Geena Davis and Samuel L. Jackson in "The Long Kiss Goodnight", deftly taking on the roles of Luke and Daedalus.
In 1997, David Morse graced the screen as Ted Arroway in "Contact". Then in 1999, he delivered a powerful performance as Brutus "Brutal" Howell in "The Green Mile". His portrayal of the compassionate prison guard earned him a joint nomination for the Screen Actors Guild Award for Outstanding Performance by a Cast in a Motion Picture.
The 2000s
The 2000s brought no decline in David Morse's prominence, as he continued to take on significant roles. In 2000, he appeared as Bill Houston in "Dancer in the Dark", sharing the screen with Björk. In 2001's "Diary of a City Priest", Morse portrayed Father John McNamee, navigating the challenges of serving his urban parish. He next starred as Adult Bobby Garfield in "Hearts in Atlantis", alongside Anthony Hopkins, unfolding a coming-of-age story intertwined with mystery. In 2002's "The Slaughter Rule", he appeared with Ryan Gosling, depicting a high school football coach's bond with a troubled player. In "Double Vision", Morse shared the screen with Tony Leung as they investigated a series of gruesome murders involving supernatural elements.
From 2002 to 2004, Morse took on the lead role of Mike Olshansky in the television series "Hack". The show revolved around Olshansky, a former police officer turned taxi driver, who used his unique position to solve crimes and help those in need.
Then in 2006 and 2007, David made a memorable impact on the television series "House" in the role of Detective Michael Tritter. Over the course of six episodes, he shared the screen with stars such as Hugh Laurie and Lisa Edelstein in his portrayal of Tritter, a determined police detective investigating Dr. Gregory House's unorthodox medical practices, bringing a tense and compelling dynamic to the show.
In 2008, David assumed the role of George Washington in the miniseries "John Adams", throughout four episodes, portraying a pivotal figure in American history – his performance garnered critical acclaim, and earned him a Primetime Emmy Award nomination for Outstanding Supporting Actor in a Miniseries or a Movie. Additionally, Morse's portrayal was recognized at the Monte-Carlo Television Festival, where he received a nomination for Outstanding Actor in a Mini Series.
#HappyBirthday to David Morse (70)
his top 10 movies are:

10. Dancer in the Dark
9. Drive Angry
8. The Long Kiss Goodnight
7. The Negotiator
6. The Rock
5. World War Z
4. Contact
3. The Hurt Locker
2. Twelve Monkeys
1. The Green Mile #BrutalHowell #TedArroway pic.twitter.com/xw1LIaWEfg

— Stephen Gibbons (@Gibboanxious) October 11, 2023
In 2009, David Morse was part of the cast of "The Hurt Locker", in which he portrayed Colonel Reed. The film, directed by Kathryn Bigelow, delved into the intense experiences of an Explosive Ordnance Disposal (EOD) team during the Iraq War. Morse's contribution was instrumental in the movie's success, leading to joint honors such as the Gotham Independent Film Award for Best Ensemble Cast and the WAFCA Award for Best Ensemble.
From 2010 to 2013, David Morse portrayed NOPD Lt. Terry Colson in the television series "Treme". In this ensemble drama, he shared the screen with the main stars including Khandi Alexander and Wendell Pierce. The show offered a post-Hurricane Katrina narrative, delving into the lives of diverse characters in New Orleans as they navigated the challenges of recovery, culture and community.
He continued his career with a few notable film roles. In 2013's "World War Z", David played an ex-CIA Agent, adding his talent to a cast that included Brad Pitt. The film depicted a global pandemic and its apocalyptic aftermath, with Morse's character contributing to the intrigue and tension. In 2015, he portrayed John Henley in "The Boy", alongside Rainn Wilson, in a story about a successful lawyer whose life takes an unexpected turn.
Morse's versatility shone in "Concussion", in which he starred as Mike Webster alongside Will Smith, exploring the impact of head injuries in football. Finally, in 2017's "Trouble", he played Gerry, sharing the screen with Anjelica Huston, in a tale of familial relationships and personal struggles.
Recent Work
In subsequent years, David Morse continued to make his mark in various projects, showcasing his versatility across differing roles. From 2016 to 2017, he portrayed "Big Foster" Farrell VI in "Outsiders", sharing the screen with Joe Anderson, in a drama that explored the tensions between a clan living off the grid, and the outside world. His presence was also felt in "Blindspot" from 2017 to 2020, in which he played Hank Crawford alongside Jaimie Alexander, contributing to the intricate storyline of a mysterious tattooed woman.
Morse's performance as Gene Palmer in the limited series "Escape at Dannemora" in 2018, starring alongside Patricia Arquette, delved into a true prison escape story. His involvement in "The Deuce" in 2019, with main stars such as James Franco and Maggie Gyllenhaal, provided a glimpse into the 1970s New York porn industry. In 2021's "The Chair", he portrayed Dean Paul Larson, alongside Sandra Oh, navigating the challenges of academia.
To speak further of his accomplishments, he appeared in the film "The Virtuoso" as the Deputy, and is currently working on several projects, including the film "Blood Knot", which will star him alongside Michael Douglas and Walker Scobell.
Theater Career
In addition to his on-screen success, David Morse has excelled on stage. In 1981, he graced the WPA Theatre as Jim in "The Trading Post", followed by his roles as Nub/Clyde in "Threads" at the Circle Theatre the same year. The early '90s saw him in "The Wild Duck" at the Los Angeles Theatre Center, and in 1992, he participated in the world premiere of "Redwood Curtain" as Lyman at the Bagley Wright Theatre with the Seattle Repertory Theatre.
Morse's theater accomplishments further flourished with his portrayal of Father Barry in "On the Waterfront" at the Brooks Atkinson Theatre in 1995. A standout performance came in 1997-98, as Uncle Peck in "How I Learned to Drive" at the Century Center for the Performing Arts, earning him prestigious accolades, including the Lucille Lortel Award, Drama Desk Award, and Obie Award.
His captivating stage presence continued with "The Seafarer" in 2007-08 at the Booth Theatre, in which he embodied James "Sharky" Harkin. The year 2013 witnessed him in the title role in "The Unavoidable Disappearance of Tom Durnin" at the Laura Pels Theatre. Notably, he starred as Larry Slade in the 2018 revival of "The Iceman Cometh" at the Bernard B. Jacobs Theatre, garnering a Tony Award nomination.
His theatrical journey came full circle with a Broadway premiere in 2022, reprising his role as Uncle Peck in the revival of "How I Learned to Drive" at the Samuel J. Friedman Theatre, earning yet another Tony Award nomination.
Net Worth
According to authoritative sources, David Morse's net worth is estimated at $4 million, as of mid- 2023.
Personal Life, Married, Wife, Children
David Morse has been married to Duff Morse since 1982. The couple has three children together, a daughter and twin sons. They now reside in Philadelphia, Pennsylvania, after their San Fernando Valley home was destroyed in the 1994 Northridge earthquake.
Appearance and Body Measurements
David Morse has gray hair and blue eyes. He stands at a height of 6ft 4ins (1.93m), while he weighs approximately 190lbs (85kgs). His vital statistics are unknown, but he has an average figure.