Who is Eden Sher?
Eden is an American actress, perhaps best known for her role as Sue Heck in the ABC comedy series "The Middle", which aired from 2009 to 2018. She began her acting career in the early 2000s, with various guest roles in popular TV shows.
Her portrayal of the awkwardly optimistic Sue Heck garnered her critical acclaim, and in 2013, a Critics' Choice Television Award for Best Supporting Actress in a Comedy Series. In addition to television, Sher has appeared in films, and lent her voice to animated characters, including the role of Star Butterfly in the Disney XD animated series "Star vs. the Forces of Evil". Off-screen, she's known for her bubbly personality, and advocacy for body positivity.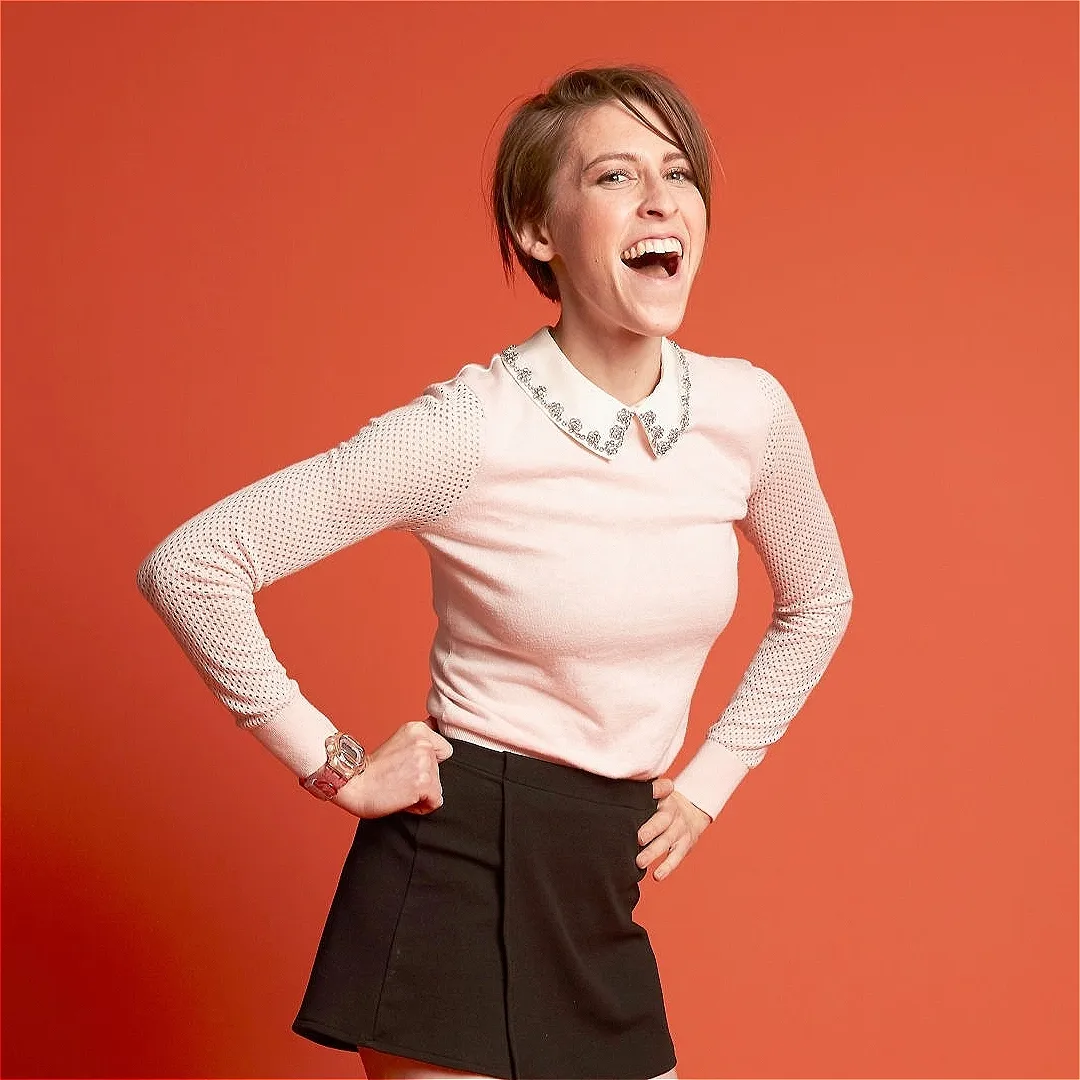 Early life and education
Born on 26 December 1991, in Los Angeles, California, Eden displayed a knack for performing from an early age. Raised in a family that encouraged creativity, she nurtured her inherent passion for acting, attending various drama classes and workshops during her childhood. Eden's education wasn't limited to traditional schools; the world of theatre and television provided a real-time classroom where she honed her skills and learned the intricacies of her chosen profession.
Roles in TV series
Eden made her TV series debut in 2006, when she appeared as Gretchen in eight episodes of the popular comedy-drama "Weeds". The series, starring Mary-Louise Parker as a suburban mother tuned-drug dealer, was a staple of 2000s television, and Eden's role in it marked the beginning of her successful career as a TV actress.
Also in 2006, she joined the cast of the short-lived ABC sitcom "Sons & Daughters", playing one of the lead roles, Carrie Fenton.
Three years later, Eden began starring as Sue Heck in another ABC comedy series, "The Middle", undoubtedly her most iconic and well-recognized television role. "The Middle" chronicles the daily life of the Heck family, a middle-class family living in the US Midwest. The show's humor is derived from the family's interactions, their struggles with financial challenges, and the typical ups and downs faced by a family with three children. The show received critical acclaim throughout its run, particularly for its writing and the performances of its cast.
Playing the ever-optimistic and perpetually unlucky middle child of the Heck family, Eden brought depth, humor and relatability to Sue, making her a beloved character among fans. Over nine seasons and 215 episodes, viewers watched Sue navigate the ups and downs of adolescence and early adulthood, all portrayed with Eden's impeccable comedic timing and emotional range.
Today Eden Sher from The Middle takes a turn guest co-hosting the show! Plus, The Neighbors Lenny Venito will be here along with Steve Harvey.

Posted by The View on Tuesday, February 12, 2013
Parallel to her work on "The Middle", Eden made numerous guest appearances in other popular TV series, including "Sonny with a Chance", "Robot Chicken", and "Superstore".
Diving into the realm of animation, Eden voiced Star Butterfly, the magical princess protagonist of the popular Disney XD series "Star vs. the Forces of Evil" (2015-2019). Over four seasons, Star navigates the challenges of battling villains across various dimensions while also dealing with typical teenage issues. Eden's energetic and vivacious voice work brought a unique charm to Star, endearing the character to audiences both young and old.
In 2019, Eden appeared in three episodes of the comedy drama "Jane the Virgin". More recently, in 2023, she made appearances in comedies "Lopez vs. Lopez", and "How I Met Your Father".
Roles in movies
While primarily known for her television roles, Eden has also graced the silver screen with remarkable performances. She made her feature film debut in 2014, when she played a supporting role in the crime mystery drama "Veronica Mars", based on the popular TV series of the same name, and which starred Kirsten Bell in the titular role.
Two years later, Eden starred in the romantic comedy "Temps", directed by Ryan Sage. The film is centered around the life of Jefferson (Grant Rosenmeyer), a temp worker, whose only constant in life is his best friend, Stephanie. As Stephanie, Eden provides an energetic and vibrant performance that complements the film's themes of young love, friendship, and the uncertainties that come with early adulthood.
Happy #nationalpinkday from #StepSisters!💕💅🏼👅👚👙👛🐷🌸🏩🎀💞🚺 pic.twitter.com/Fdzedx4Cj2

— Step Sisters (@stepsisters) June 24, 2016
In 2017, she co-starred a alongside Victoria Justice in the teen comedy "The Outcasts". The film revolves around two high school outcasts, Jodi (Victoria Justice) and Mindy (Eden Sher), who, after falling victim to a humiliating prank by the school's queen bee, decide to get revenge by uniting all the school's outcasts to overthrow the cruel reign of the popular students.
In the following year, Eden starred in Netflix's dance comedy "Step Sisters", that dives into the world of stepping, a unique style of performance that is especially prominent among African American fraternities and sororities. The main plot revolves around Jamilah, played by Megalyn Echikunwoke, who is tasked with teaching her mostly white sorority how to step, to save their charter.
In the same year, she played one of the leads in the comedy "Sue Sue in the CIty", a spin-off from "The Middle". This was her latest movie role to date, as Eden has been primarily focused on her work in TV series in recent years.
Love life and husband
While Eden's professional life has always been under the spotlight, she's been quite discreet about her personal life. However, it's known that she's been in a long-term relationship with her now-husband, Nick Cron-DeVico.
The couple shared their engagement news in March 2019, with Eden showing off her ring through an adorable post on Instagram. Later, in a private ceremony surrounded by close friends and family, they exchanged vows, solidifying their commitment to each other.
In 2021, Eden announced that she was pregnant with twins; they welcomed twin daughters in December of the same year.
Hobbies and interesting facts
Beyond the camera, Eden is an intriguing blend of various interests and hobbies. A fervent advocate for body positivity, she often uses her platform to promote self-love and acceptance. She even penned a book, "The Emotionary", which humorously and effectively defines emotions that don't have names.
Among other things, Eden is also known for her love for crafts. She has a penchant for making quirky clay sculptures, a hobby she's maintained since her youth. This passion has even translated into a small business, as Eden occasionally sells her creations to enthusiastic fans.
Additionally, she's an avid traveler, often sharing snippets of her adventures across the globe on social media. Whether it's hiking through nature or exploring new cities, Eden's zest for life is evident in her diverse hobbies and interests.
Net worth
Throughout her career, Eden has not only accumulated fame but also considerable wealth. As of August 2023, her estimated net worth stands at around $3 million, her earnings primarily stemming from her roles in television series, with "The Middle" being a significant contributor.