Who is Indio Falconer Downey?
American actor and singer Indio Falconer Downey was born under the zodiac sign Virgo in Los Angeles, California USA, on 7 September 1993. He has only a single acting credit, portraying Harry Lockhart aged nine in the critically acclaimed 2005 crime mystery comedy movie "Kiss Kiss Bang Bang", which starred Val Kilmer and Robert Downey Jr, and was written and directed by Shane Black. It follows an American thief who's been mistaken for an actor and has been sent to Hollywood; the film won five of its 21 award nominations.
Indio's also known for being a son of famous American actor Robert Downey Jr, who's appeared in 94 movies and TV series, and is perhaps known best for playing Ironman in Marvel movies.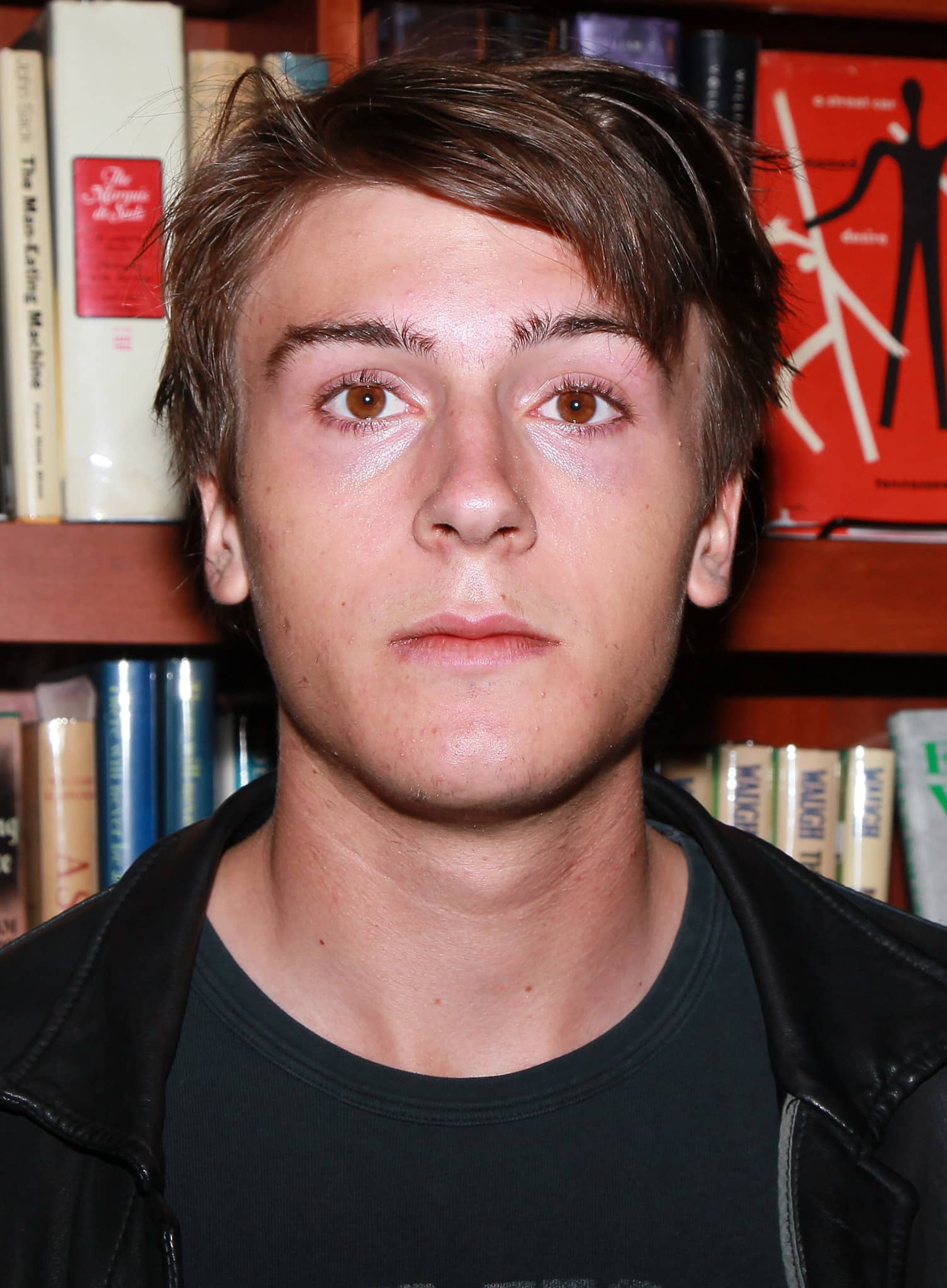 Education and early life
Indio was raised as an only child in Los Angeles, by his father Robert and mother Deborah Falconer, who's a popular American singer-songwriter, model and actress; his parents divorced when he was 10 because of his father's drug addiction. Indio has two younger half-siblings from his father's second marriage to American movie producer Susan Downey (nee Levin).
Indio was raised in Los Angeles by his mother following his parents' split, but he still spent a lot of time with his father, often appearing in public with him. He studied at a local high school, and became passionate about music during his four years there; Indio was a member of a school band, singing and playing the guitar.
He matriculated in 2012 and then didn't attend college.
Career
Indio worked in the music department of the 2013 romantic comedy movie "Jackie", which starred Bruce Brandon and Vladimir Arutyunov, and was written and directed by Bryian Keith Montgomery Jr. It follows a teenager who's being pursued by an older woman.
Indio went on to join the band The Seems as their frontman, but was soon let go because of his drug addiction; he completed a program at a rehabilitation center, and in 2016 founded the rock 'n' roll band The Dose. They released several singles in the same year, including "Shadows Close Behind", "Cold Hands" and "Glory", and the band gained recognition in 2018 with their new singles "Thrill of It" and "Vervain".
Love life and girlfriend
Indio avoids speaking about his private life in public but most of his fans believe that he's today in a relationship with non-celebrity American Kendra. The two have been spotted spending time together in Los Angeles on multiple occasions, and Indio's also uploaded pictures which feature them together onto his Instagram account; he's yet to confirm that they're indeed in a relationship, and there are some fans who believe that the two are only close friends.
Some of Indio's fans have claimed that he might be bisexual, claiming that he had previously been in relationships with men, but this hasn't been addressed by Indio.
He seems to be unattached as of October 2023, hasn't married and doesn't have children.
Interesting facts and hobbies
Indio was arrested in Los Angeles on 29 June 2014, after a police officer caught him snorting cocaine in his car, but was released on bail a day later and admitted himself to a rehab facility. Robert supported his son through rehab, and congratulated him on being sober in March 2016.
Some of Indio's favorite rock 'n' roll bands are Queens of the Stone Age, Tame Impala and Led Zeppelin.
Close to 70,000 people are following Indio on Instagram today, but he's posted only five pictures onto the network, most of his content related to music.
He can play a number of instruments, including the guitar and piano, with the former being his favorite.
Mark Ruffalo's one of Indio's favorite actors, and some of his favorite movies are "Spotlight", "You Can Count On Me" and "Foxcatcher".
Appearance and net worth
Indio's age is 30. He has brown hair and eyes, weighs around 165lbs (75kgs) and is 5ft 11ins (1.8m) tall.
Indio's net worth's been estimated at over $200,000, as of October 2023, and his father Robert's at over $300 million.
Who is his father Robert?
American actor Robert John Downey Jr. was born under the zodiac sign Aries on 4 April 1965, in New York City USA. He's won 43 of his 165 award nominations, and is perhaps known best for starring as Tony Stark in the 2008 action science fiction movie "Iron Man", which also starred Gwyneth Paltrow and Terrence Howard, and was directed by Jon Favreau. It's the first movie in the "Ironman" franchise, and it won 22 of its 95 award nominations, including Oscar nominations for Best Achievement in Visual Effects, and Best Achievement in Sound Editing.
Robert was raised alongside his older sister Allyson in Greenwich Village, New York City by their mother Elsie Ann (nee Ford) who was an actress and father Robert Downey Sr. who was a moviemaker and actor; Robert's father was a drug addict who allowed him to smoke marijuana when he was only six. He honed his acting skills at Stagedoor Manor Performing Arts Training Center, prior to moving to California and enrolling at Santa Monica High School; Robert eventually dropped out, and returned to New York City in pursuit of acting.
Robert's career began at an early age, as he made his acting debut in the 1970 movie "Pound", which was directed by his father, however, it was in the 1980s that he started gaining recognition for his talent; he appeared in various movies, such as the 1985 "Weird Science" and the 1987 "Less Than Zero".
In the early 1990s, Robert's career faced both success and struggles; he continued to impress audiences with roles in movies such as the 1992 "Chaplin", for which he received an Oscar nomination for Best Actor. However, his personal life was plagued by drug addiction and legal issues, which led to multiple arrests and stints in rehab; despite these challenges, he continued to find work in the film industry.
One of the defining moments of Robert's career came in 2008 when he was cast to star in the above mentioned 2008 movie "Iron Man"; it was not only a huge box office success but also marked a turning point in Robert's life. His charismatic portrayal of Tony Stark, a genius billionaire inventor and philanthropist, catapulted him to international stardom; he went on to reprise the role in several subsequent Marvel movies, including the 2012 "The Avengers", the 2013 "Iron Man 3", and the 2019 "Avengers: Endgame", with Ironman becoming one of the most beloved and iconic characters in the franchise.
Apart from his role as Iron Man, Robert's career experienced a resurgence with his critically acclaimed performance in movies such as the 2009 "Sherlock Holmes", and its 2011 sequel "Sherlock Holmes: A Game of Shadows", receiving widespread praise for his portrayal of the famous detective Sherlock Holmes.
In addition to his acting career, Robert's also ventured into producing; he and his wife Susan Downey co-founded the production company Team Downey.