Who is Jean Todt?
French motor racing executive and former rally co-driver Jean Henri Todt was born under the zodiac sign Pisces in Pierrefort, France, on 25 February 1946. Although he initially gained recognition for his skills as a co-driver in World Championship rallies, Jean's today perhaps known best for having been the team principal of the Scuderia Ferrari Formula 1 team, and the director of the Peugeot Talbot Sport motorsport team; from 2004 through 2008, he worked for Ferrari as their CEO and from 2009 through 2021, Jean was the president of the Federation Internationale de l'Automobile (FIA).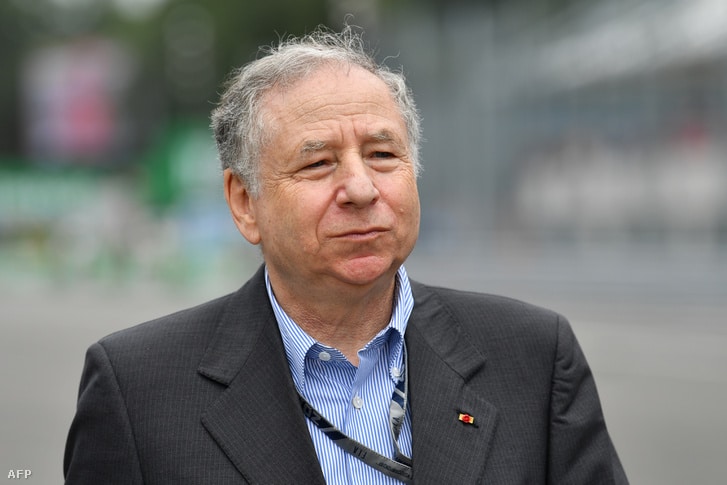 Education and early life
Jean was raised in Pierrefort by his Jewish father who was a doctor, and mother about whom he's yet to speak in public; because Jean hasn't spoken about having siblings, most of his fans believe him to be an only child.
Jean grew up being passionate about cars and even though his father wanted him to become a doctor, he'd rather visit a local garage and learn about cars. He studied at a local high school in Pierrefort, and was into several activities during his time there, as he enjoyed playing soccer, basketball and appearing in plays.
Jean matriculated in 1964, and then enrolled at Ecole des Cadres Paris Business School, graduating with a Bachelor's degree in 1967.
Driving career
Jean looked up to drivers Dan Gurney and Jim Clark while growing up, and after entering several rallies with his father's Mini Cooper, he realized that he would perform better as a co-driver/navigator rather than a driver.
He launched his career in 1966 after becoming French former racing driver Guy Chasseuil's co-driver, and his avid organization, strategy and calculation skills made him one of the best co-drivers; in only the following three years, he was the co-driver of a number of successful racing drivers, including Guy Frequelin, Hannu Mikkola and Jean-Pierre Nicolas.
The year 1981 saw Jean win the manufacturers' World Rally Championship as a co-driver of Guy Frequelin with Peugeot's subsidiary Talbot, and they were second in the drivers' championship. In the same year, Jean was steadily transitioning from being a co-driver to managing the team; from 1975 through 1981, he was the representative of drivers in the FIA Rally Commission.
Further career
Jean retired from co-driving at the end of 1981, and joined Peugeot as their director of racing; he helped them create Peugeot Talbot Sport and was the mastermind behind their sports racing cars Peugeot 905, Peugeot 405 Turbo 16 and Peugeot 205 Turbo 16.
Peugeot competed in the 1984, 1985 and 1986 World Rally Championships, and their Group B Peugeot 205 Turbo 16 team won the manufacturers' World Championship in 1985 and 1986; the Group B class was dropped at the end of 1986, after Henri Toivonen died driving a Lancia Delta S4.
Jean's credited with adapting the Peugeot 205 Turbo 16 for off-road rallies in 1987, and the Peugeot team won the Paris-Dakar Rally every year from 1987 through 1990; they then withdrew from off-road racing.
Peugeot 905 won the 1992 Le Mans 24 Hours, and their three cars finished first, second and third in the same 1993 race.
Jean became the general manager of the racing division of Formula 1 Scuderia Ferrari in 1993, managing a team of 400 technicians; he showcased his skills straight away, and led the team to win the 1994 German Grand Prix, the first time in four years. They went on to win the Spanish, Belgian and Italian Gran Prix in 1996, and the year 1999 saw them win the Constructors' Championship, then every year for the following five years.
Mr. Jean Todt at the Scuderia Ferrari garage/ Jean Todt nel box della Scuderia Ferrari #BritishGP #redseason pic.twitter.com/QE9P2ZwEbR

— Scuderia Ferrari (@ScuderiaFerrari) July 4, 2015
From 2004 to 2009, Jean was the CEO and special advisor of Scuderia Ferrari; he resigned from being the CEO on 1 January 2008, with Stefano Domenicali taking his place, and resigned from being a special advisor on 18 March 2008.
In 2009, Jean became the President of FIA, winning with 135 votes over Ari Vatanen's 49; Jean was re-elected four years later and once again on 8 December 2017. His presidency ended in 2021, with Mohammed Ben Sulayem taking his place.
He's been the Special Envoy for Road Safety to United Nation's secretary-general Antonio Guterres since April 2017.
Love life and wife
Jean avoids speaking about his love life in public, but we still know that he's married twice.
He hasn't spoken about his first wife and her name, as well as the dates of their wedding and divorce remaining undisclosed; their son Nicolas Todt was born on 17 November 1977, and he's today the manager of a number of popular racing drivers, including Gabriele Mini, Marcus Armstrong and Felipe Massa.
In 2004, Jean began dating famous Malaysian actress Michelle Yeoh Choo Kheng, who's just recently in 2023 won an Oscar for Best Performance by an Actress in a Leading Role, for "Everything Everywhere All at Once". Jean and Michelle married in a private ceremony in Geneva, Switzerland on 27 July 2023.
There are no other women whom Jean's perhaps been with, that we know about; he's married to his second wife Michelle Yeoh as of August 2023, and has a son with his first wife.
Interesting facts and hobbies
Jean's been involved in charity since the launch of his career and is the founder and vice president of the medical research for brain and spinal cord disorders organization Institut du Cerveau et de la Moelle Epiniere. Since 2009, he's been on the FIA Foundation for the Automobile and Society as a Board of Trustees' member, while he's today also involved with Commission for Public Affairs and Social Development through Sport, International Peace Institute and the Suu Foundation.
Jean was named honorary president of the Federazione Auto Motoristica Sammarinese in 2003, and he's today an honorary member of Polo de Paris and the Automobile Club de France.
He's followed by more than 20,000 people on Instagram, but has posted only a single picture onto the network.
Jean loves to watch movies in his spare time – his favorite actor is Richard Gere, while some of his favorite films include "Hachi: A Dog's Tale", "An Officer and a Gentleman" and "Chicago".
Appearance and net worth
Jean's age is 77. He has brown eyes and grey hair, weighs around 150lbs (68kgs) and is 5ft 8ins (1.73m) tall.
Jean's net worth's been estimated at over $18 million, as of August 2023.