Jonathan Tucker Wiki
His acting career has been marked by his ability to portray a wide range of characters, from troubled individuals to heroic figures, both in film and on television. Jonathan Tucker is an actor with over 60 acting credits to his name – from the chilling horrors of "The Texas Chainsaw Massacre", to the heartwarming tales of "Mr. Music", and the enigmatic realms of "Westworld", Jonathan's ability to immerse himself fully into his roles and breathe life into complex characters has earned him accolades and admiration from critics and fans alike.
In this exploration of Jonathan Tucker's career and life, we delve deeper into the journey of an actor whose dedication and talent, according to critics, continue to leave an indelible mark on the world of entertainment.
Early life, family, and education
Born Jonathan Moss Tucker under the zodiac sign of Gemini on 31 May 1982, in Boston, Massachusetts USA, he holds American nationality and comes from a family of Irish Catholic and Romanian Jewish descent. Jonathan was raised by his parents, Paul Hayes Tucker, a professor of art, and Maggie Moss, a marketing and public relations analyst, alongside his sister, Jennie Taylor.
Most of his childhood, Jonathan spent with his family in Charlestown, Massachusetts. He began his acting career at a young age, first appearing in commercials and local theater productions. Jonathan attended the Boston Ballet and when he was in the third grade, he played Fritz in their production of "The Nutcracker" by Pyotr Ilyich Tchaikovsky.
When it comes to Jonathan's educational background, he attended The Park School in Brookline, Massachusetts before he transferred to The Thacher School in Ojai, California. Upon matriculating from high school in 2000, he didn't go to college, but pursued his acting career.
Roles in movies
Jonathan made his big screen debut playing Moses Junior in the 1994 movie "Troublemakers". He followed with his role as Todd in the 1996 romantic drama "Two If by Sea", starring Sandra Bullock. He was next cast to play Rob Tennant in the 1998 TV movie "Mr. Music", which earned him a nomination for the Young Artist Award for Best Performance in a TV Movie or Pilot – Leading Young Actor.
Jonathan's early career included a role in Sofia Coppola's directing debut, "The Virgin Suicides" from 1999. Although he had a supporting role, it was a stepping stone for him in the industry.
Jonathan gained recognition for his role as Morgan in the 2003 remake of the horror classic "The Texas Chainsaw Massacre", his performance in this intense and terrifying film showcasing his ability to take on darker, grittier roles.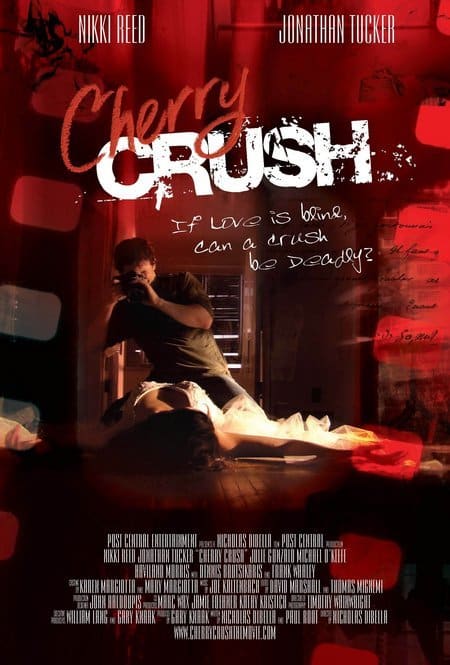 In the following years, he was seen in "Criminal" (2004), "Hostage" (2005), "Pulse" (2006), and "Cherry Crush" (2007), none of which achieved much success. However, three years later, Jonathan landed one of his most notable movie roles, as Patrick Angus in the biographical drama "An Englishman in New York", also starring Denis O'Hare and John Hurt.
The movie followed the life of Quentin Crisp, a writer, actor, and model who became a gay icon. It had eight award nominations, including three for the British Academy of Film and Television Arts (BAFTA) Awards, and five wins.
Jonathan followed with his roles in "The Next Three Days" (2010), "The Carlton Dance" (2012), "High Moon" (2014), and "Sweet Virginia" (2017). Then in the following years, he appeared in several short movies, as it seems that he was more focused on his television work. He had a supporting role in the 2019 movie "Charlie's Angels", and was then seen as Tom in the 2022 drama "Palm Trees and Power Lines", which followed the story of a teenage girl who began a relationship with a man twice her age; starring Lily McInery, the movie had 11 award nominations and six wins – Jonathan was nominated for the Film Independent Spirit Award – Best Supporting Performance.
Most recently, he played Errol Grey in the 2023 action thriller "God Is a Bullet", written and directed by Nick Cassavetes.
Roles in series
Jonathan made his first television series appearance playing Tony in an episode of the series "Early Edition" in 1997. The early 2000s saw him mostly guest starring in series such as "The Practice" (2001), "Philly" (2002), and "CSI: Crime Scene Investigation" (2003), among others.
One of Jonathan's most notable roles came in the 2007 critically acclaimed television series "The Black Donnellys". He was cast to play Tommy Donnelly opposite Tom Guiry and Olivia Wilde in this crime drama which followed four young Irish brothers caught in the world of organized crime on the streets of New York City.
In the following years, Jonathan continued with his guest appearances in various hit series, before he landed the recurring role of Bob Little in the series "Parenthood". Between 2011 and 2014, he was seen in 10 episodes of this comedy-drama about the Braverman family, which had 41 award nominations and 15 wins.
Jonathan was next cast to play Jay Kulina in the series "Kingdom". In this Mixed Martial Arts (MMA)-themed drama series, he played a talented fighter dealing with personal demons. His performance in the series was widely praised for its raw and authentic depiction of the sport and its challenges; the show aired from 2014 through 2017, and Jonathan was seen in all 40 episodes. Although the series had no nominations, it was well-rated by the audience (8.5/10).
In the following year, Jonathan joined the cast of the popular science-fiction series "Westworld" in its third season, portraying the character of Major Craddock. This role allowed him to explore the futuristic and enigmatic world of the show which had 209 award nominations and 55 wins, including seven Primetime Emmys. The last season of the series aired in 2022.
Concurrently, from 2018 through 2019, Jonathan played Matt McDonald in the series "Snowfall", followed by his role as Frankie Ryan in the 2019 series "City on a Hill". Most recently, he was seen as Dylan James in the 2022 TV mini-series "Echoes", about identical twin sisters who have secretly swapped their lives, however, when one of the sisters goes missing their perfectly schemed world turns into chaos.
Love life and relationships
Jonathan has maintained a relatively private personal life, but what we do know is that he's a married man. His wife is Tara Ahamed, the daughter of Liaquat Ahamed, a Pulitzer Prize-awarded economic historian. Jonathan and Tara exchanged their wedding vows on 16 June 2012, and seven years later became parents of twins. Their son and daughter, named Hayes Taj and India Moss, were born on 15 May 2019. The family of four lives in their residence in Boston.
His age, height, and net worth
A trademark of this 41-year-old actor is the color of his eyes: many of his fans (especially female) said that his piercing green eyes could hypnotize you. Jonathan is also known for his muscular body, which he showed playing in "Kingdom". He stands at the height of 5ft 10ins (1.78m) and weighs around 165lbs (75kgs).
When it comes to his wealth, according to sources as of September 2023, Jonathan has a net worth estimated at over $2 million.