Who is Matilda Ledger?
Matilda Ledger is the daughter of the late actor Heath Ledger, and actress Michelle Williams. She was born on 28 October 2005, in New York City. Her late father was known for his roles in critically-acclaimed movies such as "Brokeback Mountain" and "The Dark Knight", for which he posthumously won an Oscar. Following his untimely death in 2008, Matilda was thrust into the public eye due to intense media interest in her family. Throughout her childhood, her mother Michelle has been protective of Matilda's privacy, often emphasizing the importance of a normal upbringing away from the limelight.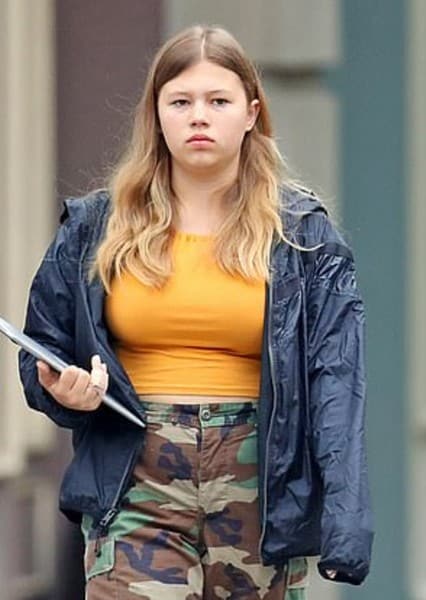 Growing up in the spotlight
Matilda is the only child of Heath Ledger and Michelle Williams. The couple met in 2004, on the set of the drama film "Brokeback Mountain", and began dating shortly thereafter, welcoming their daughter about a year later. Their relationship was highly publicized at the time, and Matilda herself was thrust into spotlight.
In 2007, it was confirmed that Heath and Michelle had broken up, shortly before he began working on "The Dark Knight", while Matilda stayed with her mother. Taking on the role of Joker reportedly took a huge mental and physical toll on Heath, fueling his substance abuse problems. On 22 January 2008, when Matilda was just 2 years old, tragedy struck, as Heath was found dead in his New York City apartment, a loss that shook Hollywood and fans worldwide.
After dealing with intense media attention following Heath's untimely passing, Michelle took a break from acting, and moved to the countryside with Matilda to provide a calmer environment for her daughter.
Although Michelle and Heath were separated at the time of his death, his family stayed on good terms with Michelle and offered a helping hand in raising Matilda. Their support continues to this day, and Matilda is reportedly close with Heath's sister, Kate.
Inheritance
After Heath's passing, there was speculation that Michelle would make a claim on his estate, but she did not. Heath's father, Kim Ledger, clarified that the family gifted everything to Matilda. However, Heath's will, signed in April 2003 before Matilda's birth, specified that his assets would be given to his parents and sisters.
Despite this, Matilda inherited Heath's $16.3 million estate. In addition, Heath's former attorney, LaViolette, sued ReliaStar Life Insurance for not paying out a $10 million policy meant for Matilda. The case was settled amicably in January 2009, but no details were released on terms of the agreement.
Where is she now?
As of August 2023, Matilda is 17 years old and appears to be living a relatively normal life, away from the media spotlight. She and her mother returned to New York City in 2014, where Matilda is currently attending high school. Unlike most of her peers, Matilda isn't active on social media, instead choosing to keep her personal life private.
IN PICS: Matilda Ledger is the spitting image of her late father, Heath Ledger. | @NowToLove | @WomansDayAus: https://t.co/cOZCrGstv6#HeathLedger #MatildaLedger #KimLedger #KateLedger #MichelleWilliams #JakeGyllenhaal #BrokebackMountain #RememberingHeath #NYC #Perth #Australia pic.twitter.com/3OSBB5yV1J

— Heath Ledger (@HeathLegend) February 11, 2021
However, her mother has shared glimpses of Matilda's life with the public, revealing that she's taking a keen passion in film, and is considering pursuing a career as a filmmaker.
In 2020, Matilda became a big sister, after Michelle and her husband Thomas Kail welcomed their son, Hart.
Heath Ledger Wiki Bio
Born on 4 April 1979, in Perth, Australia, Heath Andrew Ledger rapidly ascended the ranks of Hollywood, to become one of the most charismatic and talented actors of his generation.
Heath's passion for the arts was evident early on. At just ten years old, he played the lead role in a school production, which marked the beginning of his acting journey. By 16, he'd made the bold decision to leave school, move to Sydney, and pursue acting as a profession.
Heath's initial roles in Australian films and TV shows provided a glimpse of his potential. His breakthrough arrived with the 1999 film "10 Things I Hate About You", in which he dazzled audiences with his portrayal of the bad boy with a heart of gold. This role cemented his place in Hollywood, and bigger roles soon came calling.
In the 2000s, Heath appeared in numerous Hollywood productions, in films such as "A Knight's Tale", "The Order", and "The Brothers Grimm", among others. His performance opposite Jake Gyllenhaal in the romantic drama "Brokeback Mountain" was particularly lauded, earning him his first Academy Award nomination for Best Actor.
As his career progressed, Heath displayed an affinity for deeper, more challenging roles. His portrayal of The Joker in "The Dark Knight" remains one of cinema's most iconic performances and many still regard it as the definitive portrayal of Batman's arch-nemesis. Tragically, he would not live to see the release of the film or the posthumous Oscar he would receive for the role.
Yet, beneath the success, there was an underlying struggle. Friends and family often spoke about his battles with insomnia, and the pressures of fame. His untimely death in January 2008, from an accidental overdose of prescription drugs, shocked the world.
Despite his premature departure, Heath Ledger's legacy remains vibrant. He's still recognized for his dedication to his craft, earning a number of posthumous awards and accolades.
Michelle Williams Wiki Bio
Born on 9 September 1980, in Kalispell, Montana, Michelle Ingrid Williams exhibited an early inclination towards acting. She participated in community theater productions as a child, and by age of 15, had achieved legal emancipation from her parents to pursue her acting career without being restricted by child labor laws. This bold move to Los Angeles, California set the stage for what would be a flourishing career.
Michelle's acting breakthrough came in the late 1990s, with the TV series "Dawson's Creek", in which she played Jen Lindley. The show became a cultural touchstone for many teenagers, and served as a launchpad for her future Hollywood career.
While she gained fame from the series, Michelle was keen on diversifying her roles and avoiding typecasting. This ambition led her to work in independent films where she began to showcase her range and depth as an actor. Movies such as "Dick" and "Prozac Nation" allowed her to expand her repertoire.
The turning point in Michelle's career came with "Brokeback Mountain". The film not only garnered her first Academy Award nomination, but also introduced her to her future husband.
Throughout the years, Michelle continued to choose roles that pushed boundaries, in films such as "Blue Valentine", "My Week with Marilyn" (which earned her a Golden Globe win), and "Manchester by the Sea".
In recent years, Michelle has further showcased her versatility, venturing into television and theater. Her role in the miniseries "Fosse/Verdon" was met with critical acclaim, earning her a Primetime Emmy Award. On Broadway, she stunned audiences with her performances in "Blackbird" and "Once on This Island", demonstrating that her talents extend beyond the camera.
In 2022, she starred in Steven Spielberg's drama film "The Fablemans", earning an Oscar nomination for Best Actress.
Beyond her successful career, Michelle's life has been a blend of personal joys and challenges. Her relationship with Heath Ledger and the subsequent heartbreak of his untimely death put her under media scrutiny. In 2018, she remarried to musician Phil Elverum, known best for his work with indie band The Microphones and Mount Eerie. However, the couple quietly separated after less than a year of marriage.
Michelle found love again later in 2019, when she began her relationship with theatre director Thomas Kail, whom she met while working on "Fossie/Verdon". They married in March 2020, welcoming their son, Hart, in the same year.
Michelle has been an outspoken advocate for women's rights and pay equity in Hollywood. Her poignant speech at the 2019 Emmy Awards highlighted the importance of equal pay, reminding everyone of the systemic challenges women still face in the industry.
As of August 2023, Michelle's net worth has been estimated at more than $30 million.