Minnie Mills, the British-American actress, has been steadily rising to prominence, gaining recognition from her local roots to the grand stages of Hollywood. Her breakthrough moment came with her remarkable debut in the Amazon Prime romantic series "The Summer I Turned Pretty." In this captivating show, Minnie took on the role of Shayla Wang, a confident socialite with a deep passion for fashion, and shared the screen with fellow talents such as Lola Tung, Gavin Casalegno, Sean Kaufman and Christopher Briney.
If you, like many of her adoring fans, are curious about who Minnie Mills is and what she's up to, stick around because we're going to look at exactly that in this article.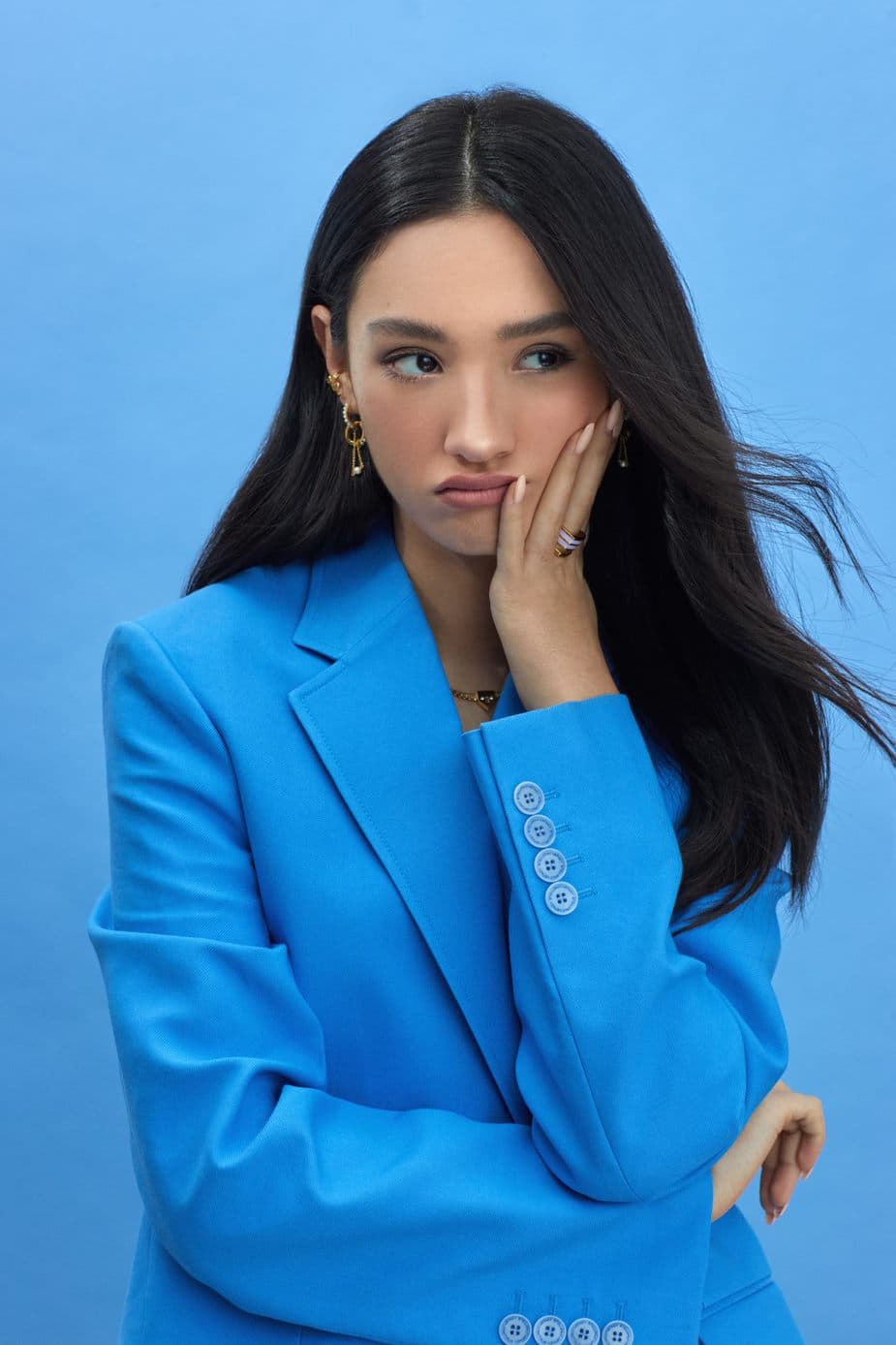 Early Personal Life
Minnie was born in London, England, on 21 January 2002, to Canadian father Trevor Mills, and South Korean mother, Semi Cho; she has a younger sister, Emma Paris Mills. Both her parents are learned people – Trevor graduated from the University of Calgary with a BComm and from the University of British Columbia with an LLB. Semi is a proud Bachelor of Art, German Language and Literature graduate; she also completed her Performance Psychology course at Stanford University.
Minnie's been fortunate enough to travel to many different locations across the globe. She's been to New York, Montreal and California, to name a few destinations. This resulted in the young woman having an open mind, appreciating different cultures, environments and people. She was also taught the value of hard work by her parents.
Education
Minnie attended All Saints Day School, where she received her basic education. She also went to Phillips Academy Andover and matriculated from high school, and later joined the American Academy of Dramatic Arts.
Additionally, Minnie took classes at Avenues The World School. Currently, she's focused on completing her Bachelor of Science – BS, Neuroscience at Columbia University. While she's doing this, she's also determined to make her acting career work.
Minnie Mills chatted with Wonderland Magazine about The Summer I Turned Pretty, education, and her new label of "Swiftie" pic.twitter.com/dkBAWlN7L8

— The Summer I Turned Pretty Updates (@tsitpupdates) July 15, 2022
Career
When Minnie was in the fourth grade, she was moved to New York from London, where she experienced quite a big culture shock. However, instead of letting that get her down, Minnie concentrated more on everything the Big Apple has to offer.
She started to get into both modelling and acting, which the youngster found to be nice distractions, and eventually, she learned to love being in front of cameras. She was signed with Wilhelmina Kids for about seven years, during which time Minnie worked with many top international brands, such as Tommy Hilfiger, Nike, and H&M.
As she became more serious about acting and modelling, Minnie learned how to face challenges in her life. She also learned to be more disciplined, to respect those around her, and how to be professional.
In 2016, Minnie joined the Atlantic Theatre Company, a move which helped her to further her modeling career. In 2018, she enrolled into the American Academy of Dramatic Arts, in the On-Camera Technique Intensive course, which teaches students how to develop their acting craft.
Minnie has been on the covers of publications such as GR8T Magazine, and featured in a few ads, but her big break came when she landed the role of Shayla in "The Summer I Turned Pretty."
These days, when she's not completing her studies, Minnie is taking acting classes from Charlotte Arnoux, a director. She's still very young and has a possibly long and illustrious career ahead of her. For now, there isn't much to report when it comes to her career, apart from the success she's had in showing off her acting chops as Shayla.
Interesting Facts
Minnie is a very talented young lady, good at many sports such as tennis, skating, hockey, skiing and gymnastics. She's also a polyglot who can speak French and Korean in addition to English.
Later Personal Life
Minnie is still young, so it's only natural that her dating life isn't a scandalous or busy one. However, it's been rumoured that she's dating Sean Kaufman, her co-star in "The Summer I Turned Pretty", as she's apparently posted images of them together. However, she's only referred to him as her best friend, and it's not clear whether or not the two are actually dating. The pair hasn't responded to these rumours yet, so it's impossible to know the truth.
Physical Characteristics
Minnie is 5ft 6ins (167cms) tall, weighs about 110lbs (50kgs), and has dark brown hair and black eyes. She's a UK citizen with mixed heritage, being half Canadian and half South Korean.
Net Worth
Currently (2023), it's estimated that Minnie's net worth is between $800k and $950k.
Minnie is still young and has her entire working life ahead of her. Whether she decides to continue her acting career or step out of the limelight only time will tell. In the meantime, fans can enjoy watching her on their screens as the charming Shayla in "The Summer I Turned Pretty."