Nathan Arenas is an 18-year-old American actor, probably best recognized as Jorge Ramirez in the Disney Channel TV series "BUNK'D", from 2015 to 2017. He is currently focused on making music, voice acting, and becoming a prominent social media personality.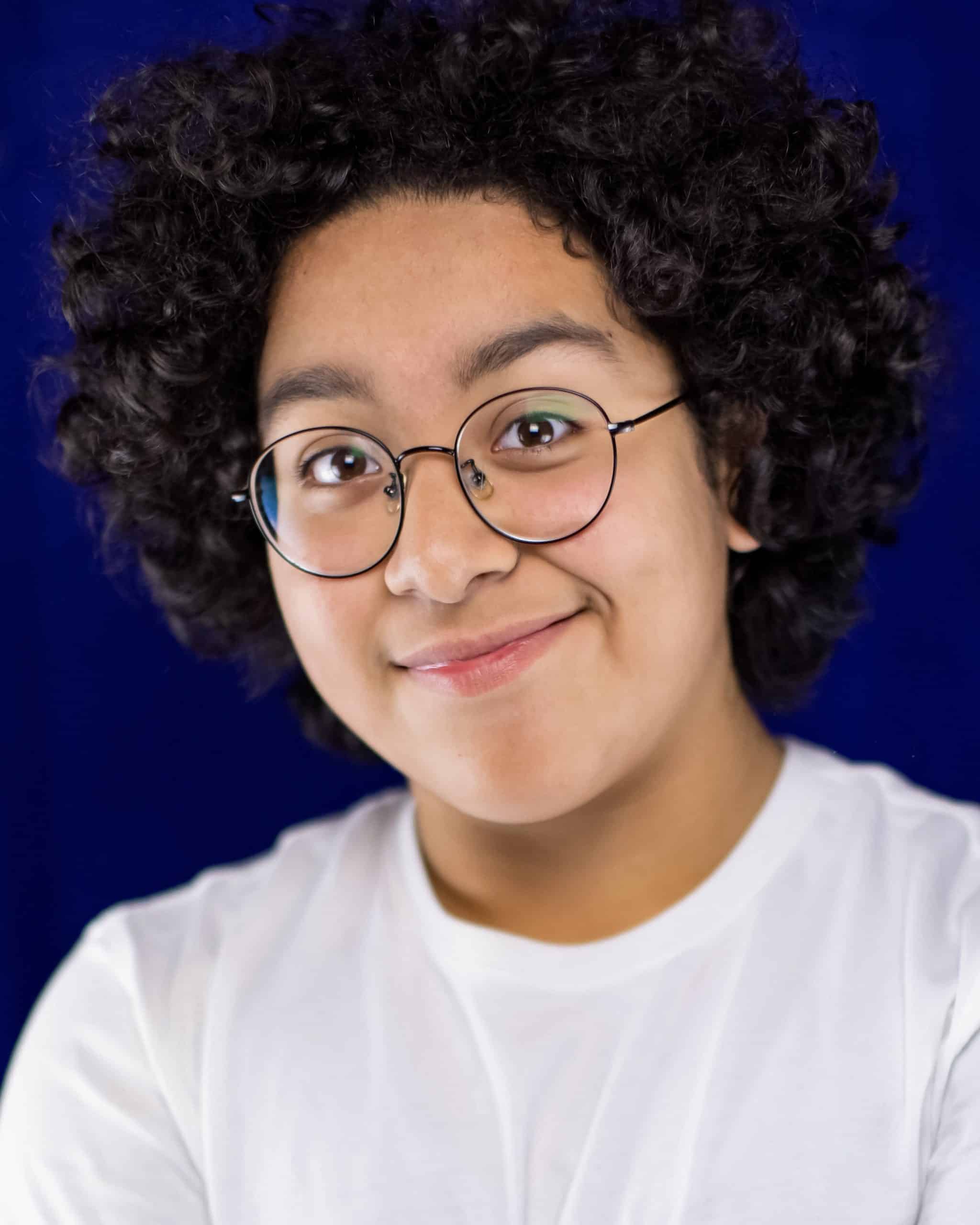 Early life
Nathan Alejandro Arenas was born on 30 September 2005, in Los Angeles, California USA. His mother's name is Alejandra, and he considers her his biggest supporter. Nathan's best advice comes from her: to believe in yourself and never let anyone ruin your day. Nathan has two younger sisters, Allyson Juliette and Jaeline – Allyson is best known for playing Gabriella "Gabby" Rivera in the medical TV series "Grey's Anatomy" in 2019. She's an aspiring actor with a YouTube channel, Toy Reviews with Allyson Juliette. Nathan began performing for friends and family when he was two, inspired by comedians on TV. He also grew up bilingual, fluent in Spanish and English. Nathan is a Christian, and nearly always wears a necklace with a cross. His favorite Bible verse is John 13:7, which translates to 'You do not realize now what I am doing, but later you will understand.'
Early education
In 2015, Nathan Areas trained under David DeLuise at the Actors Giving Back, an arts-oriented non-profit foundation, as he told Naluda Magazine. David is an actor, director, acting coach, and podcast host, possibly best known for playing Jerry, the leading cast member in the "Wizards of Waverly Place" TV series from 2007 to 2012. Nathan recommended the program to all new actors, but he had to be home-schooled to have enough time for his job. He had a dedicated teacher on set of "BUNK'D," allowing his mom to spend more time with his sisters.
Career
Despite his hard work, Nathan admits that he got lucky when he auditioned for the Disney Channel TV series "BUNK'D", landing the role of Jorge Ramirez after his first audition, shortly after he signed with a talent agent. Jorge was passionate about summer camps, and frequently got himself and his friend Ravi in trouble. However, Nathan confessed to CrypticRock.com that he had never been to a summer camp before his debut. While starring in the series, he wanted to go with friends but realized that he feared wildlife and darkness in the forest.
Nathan told BSCKids that if he had to, he would pack 'a bug spray, two pairs of shorts, six pairs of socks, and three decks of cards' for a camping trip. He would also have to bring two pairs of joggers, seven pairs of boxers, and his hair products. One of the reasons "BUNK'D" was successful was that it had a loyal following as the spin-off from the TV series "Jessie." Many were new, but some actors returned, including lead cast Peyton List as Emma Ross, and Karan Brar as Ravi Ross.
Growing his popularity
Besides appearing in the series for 42 episodes from July 2015 to May 2017, Nathan was nominated for Best Young Actor in the Television category at the 2016 Imagen Awards. In late March that year, Nathan and the TV series cast traveled to Washington DC for the Easter Egg Rolling event at the White House, hosted by the US President Barack Obama – Nathan posted a selfie with First Lady Michelle Obama to Instagram two days later. He also appeared in two episodes of the "Disney Monstober" TV series in 2015, and the fifth episode of season five of the "New Girl" television series in 2016. More people were introduced to Nathan when he attended the 13th birthday party hosted by Joelle "JoJo" Siwa at Madame Tussauds Hollywood. She's a reality TV star and dancer, known for starring in "Dance Moms" on TLC from 2014 to 2016.
Two other notable roles
Nathan struggled to recapture the prominence that he enjoyed during "BUNK'D", and only had minor roles. Shortly after leaving the TV series, he was cast as Mateo Bustamante in three "Shut Eye" episodes, and appeared in the "Criminal Minds" episode as Robbie in 2018. He had less prominent roles in the movies "I Hate Kids" and "Wyrm", and in the TV series' "For The People" and "Stop the Bleeding" in 2019. The following year initially looked less promising for his career – Nathan only landed a minor role as Apua in an episode of "Where's Waldo?", and lent his voice to Mike in an episode of the animated TV series "Glitch Techs."
Thankfully, things changed when he was cast as Danny in over a dozen episodes of the "Diary of a Future President" TV serie,s and voiced Roberto in 14 episodes of Disney's "Fancy Nancy" 3D animated TV series. He only had a minor role in an episode of "The Terminal List" in 2022, and voiced a character named Mackie in the film "Diary of a Wimpy Kid: Rodrick Rules" that year.
Music and TikTok
Nathan didn't have any roles in 2023, but has completed a project for a Chinese production company entitled "Life with Quincy 3," which should premiere in 2024. One reason is that Nathan dedicated more time to his social media accounts, particularly Instagram, accumulating over 410,000 followers, and TikTok, over 360,000. In the FamousBirthdays Q&A, he said that he loves posting more than collaborating or filming social media videos.
Another reason for his online activity is the chance to promote his music. Nathan released singles "Keep Me Going" and "Spotlight" in 2023, and announced that the songs would be on his unnamed extended play (EP) album.
Girlfriend, influencer Aly Jade
Nathan Arenas has been dating actress, singer-songwriter and dancer Aly Jade since March 2022. She's a fashion enthusiast, model, and social media personality, with over 790,000 followers on her Instagram @alyjofficial, so she often styles Nathan. Aly lives in Los Angeles, but frequently travels to Atlanta, Georgia, for work. Both were born on 30 September, but Aly is a year younger. Moreover, both signed with the A3 Talent agency.
Favorite things, interesting facts
Nathan describes himself in three words, as: outgoing, honest, funny.
He had a surgical operation to remove his tonsils and adenoids in May 2016.
His favorite memory of "BUNK'D" is the first day, because everyone welcomed him, and things felt overwhelmingly wonderful.
Nathan'sfavorite episode of "BUNK'D" was entitled "Fog'd In", because it involved a lot of stunts and zombie makeup.
Nathan's most embarrassing moment happened in 2018. He visited a lake designed to have a beach and misjudged the water's depth at the shore. Consequently, he jumped head-first into the water and slashed the top of his head; besides bleeding, the wound caused him a dollar-sized bald spot.
He developed a passion for photography when he couldn't book a photographer for his acting headshots. He watched tutorials, bought a camera, and started an unofficial business.
Nathan enjoys drawing, writing, reading, and going to the beach.
He told Young Hollywood that he would want to become a cartoonist if he wasn't an actor.
Nathan's dream car is a matte black Jeep Wrangler.
He has three pets: rabbits, chickens, and fish. His "BUNK'D" co-star, Nina Lu, also had pet chickens, and they celebrated their birthdays together, as hers was on 18 September.
He had a Yorkshire Terrier named Cookie, which passed away.
Nathan had a fishbowl with two bamboo plants inside his dressing room while filming "BUNK'D."
He became a vegetarian in 2015, but stopped at an unknown time, in or after 2019. His favorite restaurants were Happy Family Vegetarian and Bhimas Indian Vegetarian, and his favorite drink was Horchata. Two of his favorite fast food restaurants are Raising Canesand McDonald's.
Nathan would take a book, an unlimited supply of chicken alfredo, and iced tea or cucumber juice as three objects to a remote island.
If he had to eat one food for the rest of his life, Nathan would consume macaroni and cheese that his friend, actor Brandon Severs, makes.
His favorite dessert is cheesecake because it delivers a perfect mix of sweet and salty flavors.
His favorite superheroes are Spider-man and Gambit; the latter inspired him to practice close-up magic tricks in his free time.
Nathan's favorite part of acting is fans approaching him for a picture, or to compliment him I another way.
His favorite book is "The Cat in the Hat" by Dr. Seuss.
Nathan's favorite school subjects were science and history, but he likes science a tad more.
He supports three charities: Best Friends, Ryan Seacrest Foundation, and STOMP Out Bullying.
He doesn't have hidden talents, but considers 'staying positive during the difficult days' a talent.
Nathan's favorite quote is by Winston Churchill, 'The positive thinker sees the invisible, feels the intangible, and achieves the impossible.'
Nathan's favorite ride at Disneyland is Space Mountain. The runner-up is the Indiana Jones ride.
He can play the acoustic and electric guitar, drums, and piano; if he isn't doing that in his spare time, he's watching movies or TV shows with his mom and sisters.
His favorite movies in 2021 were "The Truman Show," "Ratatouille", and any movie in the "Star Wars" franchise. His other favorite movie franchise is "Back to the Future."
He likes sci-fi movies, and "The Terminator," released in 1984, the first "Alien" movie, and "Matrix," released in 1999, are all some of his favorites.
Nathan's favorite horror movies include "The Nun" from 2018, "A Nightmare on Elm Street" released in 1984, and "Annabelle," which premiered in 2014.
If Nathan could meet two people, dead or alive, he would meet Steven Spielberg and the inventor of the peanut butter smoothie. He loves peanut butter so much that he got sick eating it during an episode of "BUNK'D." In one scene, he was supposed to use it to get gum out of his hair, but kept snacking between takes.
Nathan would want to work with Ryan Reynolds and Kevin Hart, because they're hilarious and talented.
His favorite actor based on skill is Johnny Depp,because of his diverse roles.
Nathan's favorite comedian is Jim Carrey.
Nathan can't leave his home without glasses, his phone, and his backpack.
He would like to dedicate more time to becoming a professional magician or a director.
Nathan sometimes dresses like the characters or actors that his fans compare him to. Many of his fans agree that he resembles the animated character Devonfrom the 2022 animated feature film, "Turning Red."
His favorite music genre is alternative rock, and he frequently listens to bands such as Franz Ferdinand, Weezer, Nirvana, and The Strokes. He also listens to music from the late '50s and early '60s.
Nathan has three favorite songs; "Crazy" by Gnarls Barkley, Weezer's "Buddy Holly", and "Under Cover of Darkness" by The Strokes. Nathan always wanted to be a cast member of the Disney TV series "Stuck in the Middle," which aired from 2016 to 2018, because he knew nearly all cast members.
Physical characteristics
Nathan Arenas has dark brown hair and dark brown eyes, is 5ft 8.5ins (1.74m) tall, and weighs about 145lbs (65kgs). As a child actor, he used to wear glasses to correct his eyesight, but stopped in his teens.
Net worth
Nathan Arenas has a net worth estimated at $600,000, most of it dating to his time in "BUNK'D" and the residuals from the re-runs and playing Danny in "Diary of a Future President", and voicing Roberto in "Fancy Nancy."