Nick Wolfhard
Born on 21st October 1997 in Vancouver, Canada, Nick Wolfhard is a voice actor who'd dreamed of becoming a cartoon character since he was just four years old – and who just happens to be the older brother of "Stranger Things" starlet Finn Wolfhard.
The Wolfhard family is of French, German, and Jewish descent. Both Nick and Finn attended Catholic school, and although little is known about their mother, we can confirm that their father Eric is the co-founder of VLW Research, which studies indigenous land claims in Canada.
Career
The award-nominated voice actor launched his career with a role in the 2013 short "Aftermath". A year later, he voiced Danny in "Under Wraps" and began voicing Miyoshi in "World Trigger", a job that would last until 2015.
Following a brief hiatus, Nick voiced Alfred in the videogame "Fire Emblem Heroes" and the weeping clown in "Identity V". Other projects of 2017 and 2018 include voicework in "My Little Pony: Friendship is Magic", "Beyblade Burst", and "Howard Lovecraft and the Kingdom of Madness".
Although Nick clearly excels as a voice actor, he played Eric Vaughn in an episode of "The In-Between" before returning to what he does best by voicing Graham Nelly and Bliblie in "Smiling Friends". Since then, he's been a recurring character in the cartoon TV series "The Last Kids on Earth", voiced Toto in the English version of "Goodbye, Don Glees!", and reprised his role as Alfred in the videogame "Fire Emblem: Engage".
In a rare interview with Spanish bloggers Carlos Sagaón and Daniela Gerardo, Nick shared that as he's become an established figure in the voiceover acting industry, the auditioning and work process has changed for him. 'I have a vocal warm-up, for example, that I've been using since middle school, that actually wasn't originally for voiceover,' he told the YouTubers.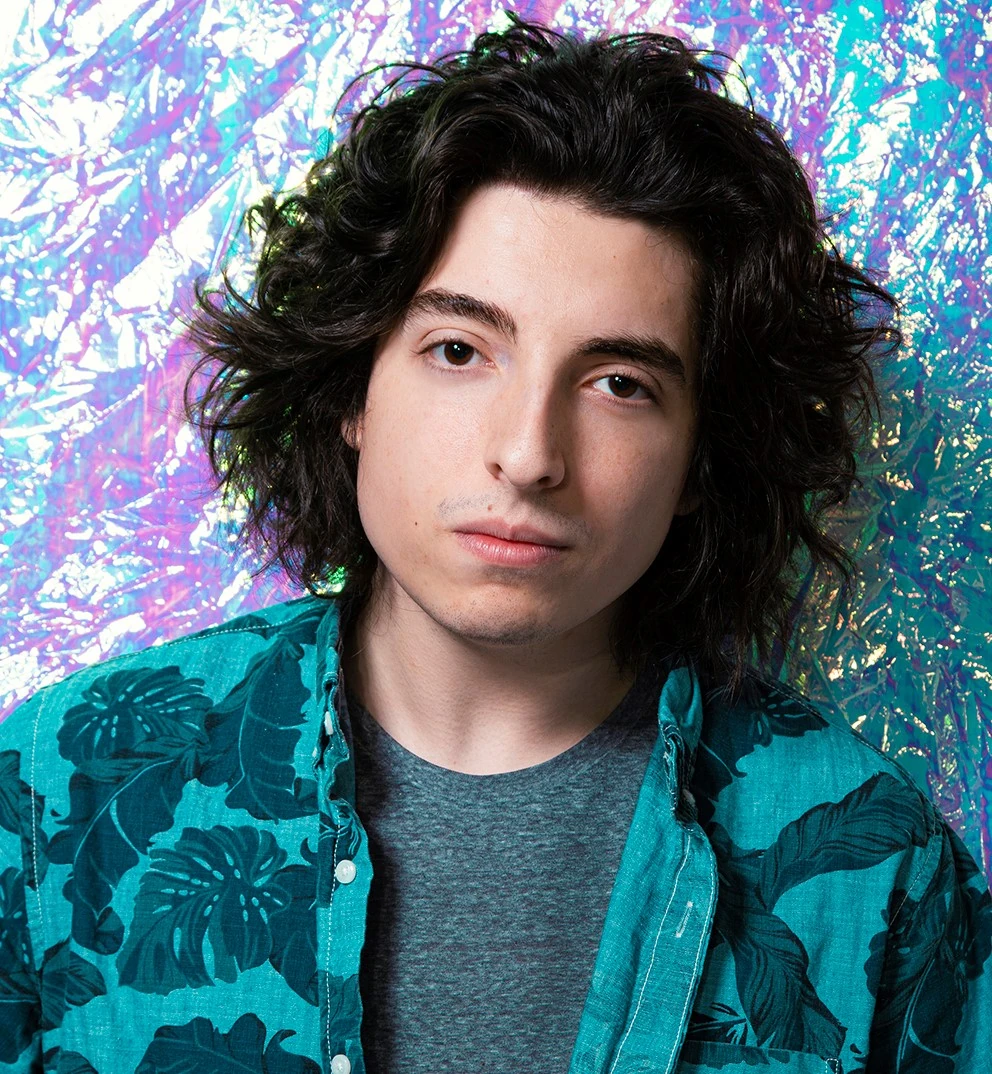 When auditioning, Nick likes to get into the scene and picture the character's body language and movements. According to the actor, there's not much difference between dubbing and doing voiceover work for an English-language project, as in both cases, he uses the voice that he feels will fit the character best. The main difference is that when dubbing, the animation work is done first and a voice is then placed over the images, whereas in pre-lay animation, the voiceovers come first.
During his interview with Carlos and Daniela, Nick also shared that as a voice actor, it's unusual for him to be recognized in public places unless he's attending a convention or an event where fans will be present. Of course, the topic of Finn's worldwide fame was discussed, and Nick said: 'It was bizarre at first. I remember when we were in Toronto and the first season came out, it just came out, and none of us had any idea how huge it ["Stranger Things"] would be.'
It took the Wolfhard family a while to get used to Finn's fame, but they've dealt with it well, especially as the young actor books more high-profile roles while juggling his activism work, musical career, and more.
Nick is 5ft 8in (178cm) tall and believed to be single. The voice actor is an active Instagram user, but his feed is made up of professional posts or photos with friends, with no mention made of him being in a relationship.
Finn Wolfhard
Finn Wolfhard was born on 23rd December 2002, and landed his first acting job via Craiglist. In 2014, he made his TV and acting debut in season two of the sci-fi series "The 100", also making an appearance in "Supernatural" before his breakout role as Mike Wheeler in the hit Netflix series "Stranger Things".
After seeing an open casting call, Finn sent in a video audition and landed the coveted role that propelled him to international stardom. Shortly afterwards, he portrayed Richie Tozier in the 2017 horror movie "It", which was his feature film debut, and raked in over $700 million at the box office.
According to the actor, he'd already been cast as Richie when Cary Fukunaga was the movie's co-writer and director; after Cary left due to creative differences, the role fell through and he focused on "Stranger Things", re-auditioning for the role of Richie once Andy Muschietti took over Cary's spot.
2017 was certainly a momentous year for Finn, and not entirely for positive reasons. When his then-agent, Tyler Grasham, was accused of sexually assaulting aspiring young male actors, Finn fired him and parted ways with his agency at the time, APA. It didn't take long for the actor to find a new talent agency, CAA.
Finn made his modelling debut amidst much fanfare for Saint Laurent's Fall/Winter '19 campaign. Later, he reprised his role as Richie in flashback scenes for "It Chapter Two" and had a co-starring role as student Boris Pavlikovsky in "The Goldfinch". Although the casting directors weren't initially convinced by Finn, as they wanted an authentic Russian actor for the role, they were persuaded thanks to his near-perfect accent.
Soon enough, Finn was gracing the covers of magazines, being named amongst the top 30 stars under the age of eighteen, and making lists such as Variety magazine's Hollywood Youth Impact Report. Like his older brother, the Canadian also pursued voiceover roles and brought to life characters in the animated series "JJ Villard's Fairy Tales" and "Smiling Friends".
At just seventeen years old, Finn made his directing debut with "Night Shifts", a comedy short which he uploaded onto YouTube in 2021. He also co-starred in Jesse Eisenberg's "When You Finish Saving the World", adapted from an audiobook into a comedy-drama film starring Juliane Moore.
Two years after releasing "Night Shift", Finn and his friend Billy Bryk released the "Hell of a Summer" movie, which they co-wrote, co-directed, and co-starred in. The movie debuted at the 2023 Toronto International Film Festival, and was the second runner-up for the People's Choice Award for Midnight Madness.
However, fans of Finn are aware that the actor is also a talented musician. Until November 2019, the "Stranger Things" star was songwriter, rhythm guitarist, and lead vocalist for rock band Calpurnia, which dissolved due to creative differences. Weeks later, he and Calpurnia drummer Malcolm Craig formed a new band, The Aubreys, which released its first single and debut EP in March 2020. Their debut studio LP, "Karaoke Alone", was released in November 2021.
Finn is also an advocate for indigenous children and autism. In May 2017, he hosted a fundraising concert for the Sweet Relief organization, which provides medical care to struggling musicians. In the same year, he was bestowed a Television Industry Advocacy Award for his work with the non-profit.
The actor's current net worth is listed as $4 million, thanks to his many creative pursuits, endorsement deals, and partnerships.