Who is Olivier Sarkozy?
French banker Pierre Olivier Sarkozy de Nagy-Bocsa was born under the zodiac sign Gemini on 26 May 1969, in Paris, France. He's perhaps known best for being the half-brother of Nicolas Sarkozy, a former president of France.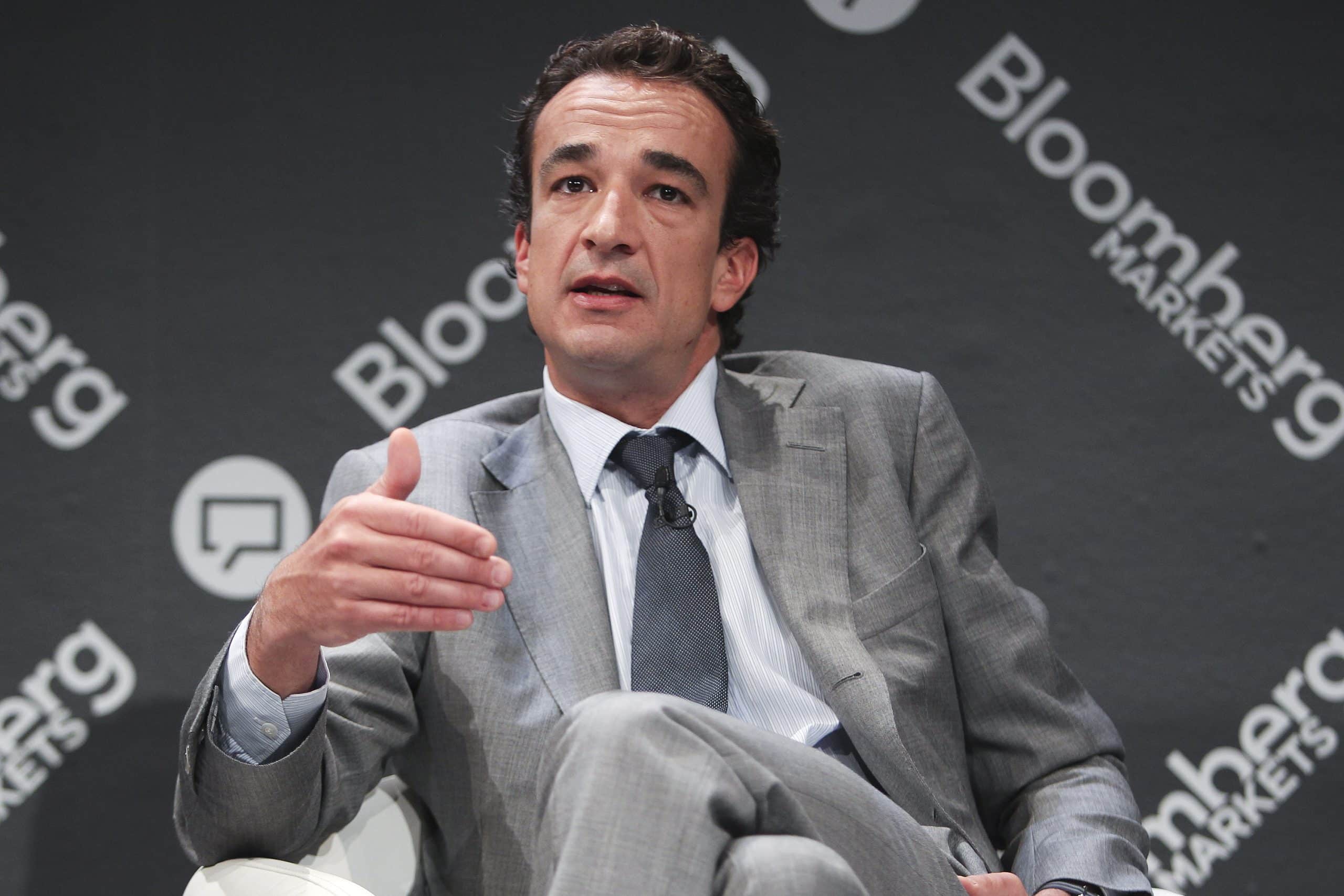 Education and early life
Olivier was raised in Paris by his mother Christine de Ganay who was of French ancestry and was a housewife, and father Pal Sarkozy de Nagy-Bocsa who was a nobleman of Hungarian ancestry; this was Pal's second marriage and he had three children with his first wife, including Nicolas. Pal and Christine divorced when Olivier was seven and Pal went on to marry his third wife who was an American diplomat.
Olivier and his family often moved while he was growing up and he lived in England, Egypt and Zambia. He attended a boarding school in England, and was into several activities during his time there as he enjoyed playing soccer, acting in school plays and playing the piano.
Olivier matriculated in 1987, and then enrolled at the Scottish University of St Andrews, graduating with a Bachelor's degree in 1991; he earned his Master's degree in medieval history from the same university in 1993.
Olivier's career
It was in 1990 that Olivier was hired to work at the bank Dillon, Read & Co where he stayed until 1993, when hired by the investment bank Credit Suisse First Boston; he quickly progressed through the ranks, and eventually became the managing director of the Financial Institutions Group. During this time, Olivier advised his superiors to merge with the bank holding company First Union Corporation, and to reject an offer made by now-defunct American holding company Suntrust.
He made a number of other important decisions during those years, including the acquisition of the bank holding company First Interstate Bancorp, the merge of multi-national financial services company Well Fargo and the banking and financial services company Norwest Corporation and the merge of Dime Savings Bank of New York with savings bank holding company Washington Mutual. Olivier also advised on the sale of bank holding company CoreStates Financial Corporation to First Union.
Olivier Sarkozy, the half brother of the former French president Nicolas Sarkozy, is selling the $11.5 million Manhattan townhouse he was renovating with the fashion designer Mary-Kate Olsen before they divorced this year. https://t.co/y0VNxRWdrO

— The New York Times (@nytimes) August 26, 2021
He became the global co-head of the Financial Institutions Group at UBS Investment Bank in January 2003, and some of his achievements during his time there included the merge of bank holding company Regions Financial Corporation with financial institution and bank holding corporation Union Planters Bank, the selling of National Bank of Commerce for $7 billion to Suntrust and the attempt of consumer banking company Sallie Mae to go private.
What Olivier also worked on was Wachovia's acquisition of banking company Southtrust for $14 billion, the sale of the bank holding company MBNA Corporation to Bank of America for $36 billion and the $17 billion worth merger of Mellon and Bank of New York; he also worked on the selling of LaSalle Bank to Bank of America for $12 billion.
Olivier's been credited with the $3 billion recapitalization of Sallie Mae, and the $2.9 billion recapitalization of CIBC; he worked as the lead advisor on a number of other important transactions, such as the Glendale Federal Bank's recapitalization, and the private placement preferred of Dime Bancorp to the private equity company Warburg Pincus LLC.
On 3 March 2008, Olivier joined the Carlyle Group's Global Financial Services Group as their managing director and co-head, holding the position until he resigned for unknown reasons in May 2016.
Olivier's today sitting on the board of directors of the national bank of Florida BankUnited, which has its headquarters in Miami Lakes.
Does the advent of the SPACs change the PE exit market and will it replace the traditional IPO exit route? Our board member Olivier Sarkozy provides an outlook on the SPACs. https://bit.ly/3opMYvn

Posted by Duff & Phelps on Monday, December 21, 2020
Love life and wife
Olivier has been married twice and has two children, but he can rarely be heard speaking about his love life in public, as he respects his own privacy.
His first wife was French author of children's books and freelance fashion writer Charlotte Bernard; they married in a large ceremony in 1997 – the ceremony was officiated by Olivier's brother Nicolas who was at that time the mayor of Neuilly-sur-Seine. Olivier and Charlotte lived and worked together in Paris, and she gave birth to their daughters Margot and Julien; their divorce was finalized in 2011, a year after they'd separated, but the reasons behind their split hasn't been disclosed.
Olivier began dating American businesswoman, equestrian, fashion designer and former actress Mary-Kate Olsen in May 2012, and they exchanged vows in a small and private ceremony on 27 November 2015. Mary-Kate appeared in 56 movies and TV series prior to retiring from acting in 2011, and she's perhaps still known best for portraying the lead character Amanda Lemmon in the 1995 romantic family comedy movie "It Takes Two", which won one of its four award nominations. Mary-Kate filed for divorce on 17 April 2020, and it was finalized on 25 January 2021.
There are no other women whom Olivier's perhaps been with, that we know about; he seems to be unattached as of September 2023, has been married twice and has two daughters with his first wife Charlotte Bernard.
Interesting facts and hobbies
Olivier dislikes social media networks and doesn't have an Instagram account; his brother Nicolas is followed by more than 200,000 people on the network, and has posted close to 700 pictures and videos.
Olivier was physically quite active in his 20s and 30s; he worked out two to three times at the gym every week, wanting to remain healthy, and he also enjoyed playing tennis and golf with his friends in his spare time.
Olivier's a philanthropist, and has worked with a number of French charity organizations, while he's mostly into helping animals and underprivileged children.
One of his favorite actors is Gerard Depardieu, and some of Olivier's favorite movies are "Le Chevre", "Going Places" and "Cyrano de Bergerac".
Appearance and net worth
Olivier's age is 54. He has brown eyes and black hair, weighs around 190lbs (85kgs) and is 6ft 2ins (1.9m) tall.
Olivier's net worth's been estimated at over $70 million, as of September 2023, and his half-brother Nicolas' at over $4 million.