Who is Peter Stormare?
Swedish actor Rolf Peter Ingvar Stormare was born in Kumla, Sweden, on 27 August 1953, making Virgo his zodiac sign. He has over 200 acting credits, but is perhaps still known best for playing Gaear Grimsrud in the evergreen 1996 crime thriller movie "Fargo", which starred Frances McDormand and William H. Macy, and was directed by Ethan Coen and Joel Coen; it follows the crimes of Minnesota car salesman Jerry Lundegaard, and the film won 83 of its 141 award nominations, including two Oscar wins for Best Actress in a Leading Role (Frances) and Best Writing, Screenplay Written Directly for the Screen.
Peter's currently working on six upcoming movies, including "Unearthed", "Troll Hunters" (voice role) and "The Knife Thrower".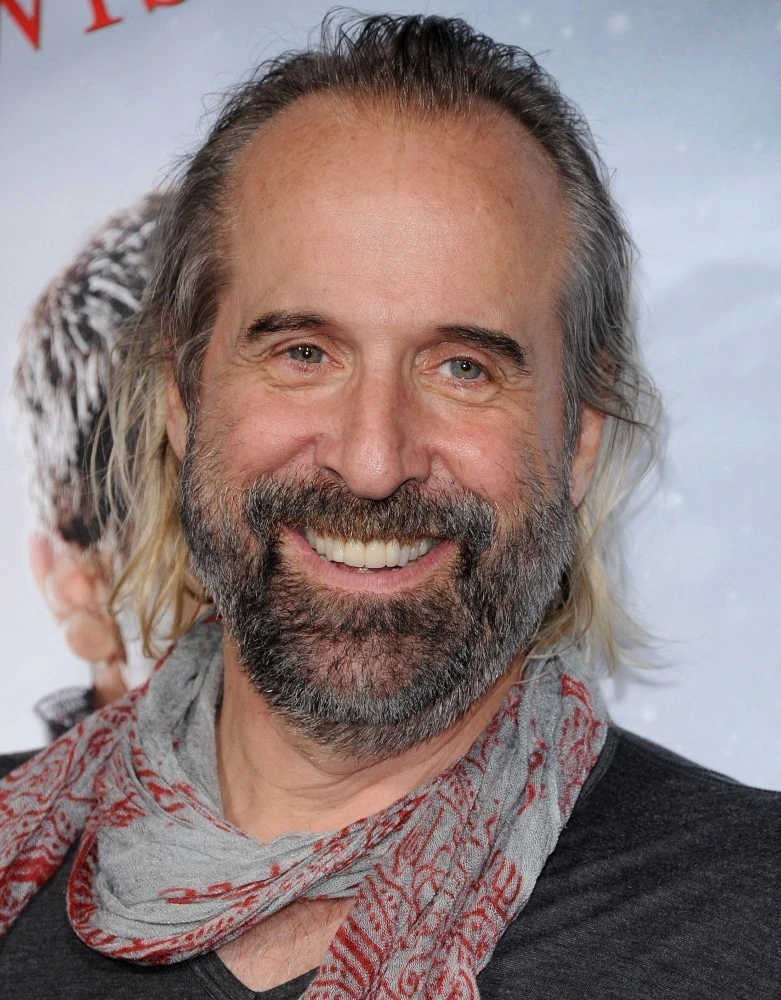 Education and early life
Peter was raised in Kumla by his mother Gunhild Storm and father Karl Ingvar Storm, but no more details have been disclosed about them because Peter respects their privacy; he's believed to be an only child, as he hasn't spoken about having siblings.
Peter and his family moved to Arbra, Sweden when he was around two years old, and he changed his surname from 'Storm' to 'Stormare' after he discovered that another student at an acting academy had the same name.
He studied at a local high school and was mostly into acting during his four years there, appearing in nearly all the plays performed at the school. Upon matriculating in 1971, Peter enrolled at the above mentioned acting academy, from which he graduated with a Bachelor's degree in 1975.
Roles in TV series
Peter's debut TV series role was playing a supporting character in the 1978 family comedy "Hur Bar Du Dig At, Manniska?!", and the following year saw him play Farm-Hand in three episodes of the drama mini-series "Selambs".
The '80s saw him appear in only two TV series, playing Parkerare in the 1983 episode "Svenska Sverige" of the comedy "Häpnadsväktarna" and Bokhallaren in five episodes of the drama "Trapatronerna" (1984-1988).
The '90s saw Peter appear in an episode of just four TV series, including the drama "Morsarvet", another drama "Screen Two" and the action crime thriller "Swift Justice".
In 2002 and 2003, he portrayed Ingvar in 11 episodes of the comedy "Watching Ellie", which starred Darren Boyd and Julia Louis-Dreyfus, and was created by Brad Hall. It follows musician Ellie Riggs as she's trying to succeed in Los Angeles, California and the series was nominated for three awards. What is perhaps still today Peter's most notable TV series performance was playing John Abruzzi in 22 episodes (2005-2007) of the critically acclaimed crime action "Prison Break", which is widely regarded as one of the best series of all time. It starred Wentworth Miller and Dominic Purcell, was created by Paul T. Scheuring, and follows a structural engineer who's purposely had himself sent to prison, so that he could rescue his brother; it aired from 2005 through 2017, and won eight of its 40 award nominations.
Peter portrayed supporting characters in several critically acclaimed series in the 2010s, including the crime mystery "The Blacklist", the crime action adventure "Arrow" and the crime action "Graceland".
His most recent TV series role has been portraying Lucca in the 2023 episode "Ghost of Zebrina" of the western "1923".
Peter Stormare with a hook for a hand showed up on the Blacklist for a little while pic.twitter.com/OUiyZYj0UN

— priscilla page (@BBW_BFF) February 10, 2016
Roles in movies
Peter's debut film role was portraying Young Man Who Helps Isak with Coffer in the popular 1982 drama "Fanny and Alexander", which starred Pernilla Allwin and Bertil Guve, and was written and directed by Ingmar Bergman. It follows the lives of two Swedish children in the 1900s, and the movie won 25 of its 37 award nominations, including four Oscar wins, for Best Costume Design, Best Art Direction – Set Decoration and Best Foreign Language Film.
Some of Peter's other notable performances in the '80s were in the 1986 drama "Den Frusna Leoparden", the 1987 adventure "Malarpirater" and the 1990 biographical drama "Awakenings".
They year 1997 saw Peter play Dieter Stark in the critically acclaimed action adventure science fiction "The Lost World: Jurassic Park", which starred Julianne Moore and Jeff Goldblum, and was directed by Steven Spielberg. It follow a research team which has been sent to study dinosaurs at the Jurassic Park Site B, while an InGen team is approaching the site with evil intentions; the film won four of its 32 award nominations.
Some of Peter's notable performances in the remainder of the '90s were in the 1998 crime comedy "The Big Lebowski", the 1998 comedy "Somewhere in the City" and the 1999 drama "Love in the Mirror".
In 2002, Peter played Dr. Solomon Eddie in the crime mystery action "Minority Report", which starred Tom Cruise and Colin Farrell, and was directed by Steven Spielberg. Set in a future in which police officers can predict a murder and arrest the killer before he commits the crime, the film follows an officer who's been accused of a future murder; it won 20 of its 111 award nominations.
The remainder of the decade saw Peter appear in a number of popular movies, including the 2003 action crime comedy "Bad Boys II", the 2006 family sports comedy "Nacho Libre" and the 2009 adventure fantasy comedy "The Imaginarium of Doctor Parnasus".
In 2012, he played Frank in the hit action thriller "Get the Gringo", which starred Kevin Balmore and Mel Gibson, and was written and directed by Adrian Grunberg. It follows a career criminal who's been arrested by the Mexican authorities.
Some of Peter's most recent movie roles have been in the action fantasy comedy "Day Shift", the animated drama "A Very Cold War Christmas" (voice role) both in 2022, and the 2023 crime mystery thriller "The Ritual Killers".
Other credits
Peter has four writing and five producing credits; some of his writing credits include the 1994 documentary movie "Bergman: On Stage", the 2004 music series "The Screaming Cocktail Hour", and all 20 episodes of the 2018 crime comedy "Swedish Dicks".
He's received special thanks for a couple of movies, including the 2008 short comedy "Making Witless: The Cast on the Cast", the 2018 biographical horror "Lords of Chaos", and the 2022 short comedy "End of the Road".
Some of Peter's recent talk-show appearances have been in "Mauri – Vad Hande Sedan", "P4 Extra" and "Fangarna pa Fortet".
Awards and nominations
Peter's won three of his 12 award nominations: a 1996 Awards Circuit Community Award for Best Cast Ensemble, for his and his colleagues' performance in "Fargo", a 2003 Dahlonega International Film Festival Award for Feature Film: Best Song for "The Movie Hero", and a 2012 Vancouver Film Critics Circle Award for Best Actor in a Canadian Film, for "Small Town Murder Songs".
Love life and wife
Peter's married twice; his first wife was American actress Karen Sillas – the two exchanged vows in 1989 and divorced in 2006. In the same year when he and Karen married, in March 1989, Peter's former girlfriend gave birth to their daughter Kelly.
Since 2008, he's been married to Japanese woman Toshimi, who gave birth to their daughter Kaiya Bella Luna Stormare on 9 May 2009; the family of three's today living in Los Angeles. Toshimi prefers to stay away from media and not many details have been disclosed about her, and she and Peter are also keeping their daughter away from media, wanting her to be able to lead a normal life.
There are no other women whom Peter's perhaps been with, that we know about; he's married to Toshimi as of August 2023 and they have a daughter together, while he also has another daughter with a former girlfriend.
Interesting facts and hobbies
American actor Mark Hamill hit Peter by mistake during the filming of the 1998 action crime adventure movie "Hamilton"; Peter's had his nose broken in four places, and had to undergo nose surgery in 2008 because he could've gone blind in his right eye.
He's passionate about music and released his debut album "Dallerpölsa och småfåglar" in 2002.
Peter's followed by close to 70,000 people on Instagram, and has posted nearly 1,000 pictures onto the network, with most showing him during his everyday life.
He's into sports, and is good at skiing, swimming and playing soccer.
Peter's favorite actor is Gary Oldman, and some of his favorite movies include "Mank", "Interstate 60" and "The Scarlet Letter".
Appearance and net worth
Peter's age is 69. He has blue eyes and brown hair, is 6ft 2ins (1.89m) tall and weighs around 185lbs (84kgs).
Peter's net worth's been estimated at over $5 million, as of August 2023.