Who is Rebecca Ablack?
Rebecca is a talented actress known for her diverse roles in various films and television series. She garnered significant attention for her portrayal of Padma in the popular Netflix series "Ginny & Georgia"​, and some of the other projects she's been a part of include "Awake" (2021), "Luckiest Girl Alive" (2022), and "Impulse" (2018)​.
Early Life and Education
Born in Toronto, Canada, on 8 November 2000, Rebecca comes from a family with Guyanese roots. Rebecca shares a close bond with her three siblings; her elder brother, Raymond, is also an actor, and they starred together in "Ginny & Georgia", capturing the hearts of viewers with their sibling chemistry on screen. Her other two siblings are named Jared and Cassandra, with Cassandra being known as a fitness trainer and skater.
Rebecca's journey into the acting world began at a tender age, with her first gig at the age of nine in 2009 in the "Jon Dore Television Show". Her early affinity for acting led her to pursue formal training in the field. She attended a local high school and later enrolled at Cardinal Carter Academy for Arts, from where she graduated in 2018 with a major in Acting. Rebecca's early training in acting was also supplemented by her attendance at an art school, which provided her with foundational acting skills.
Roles in Movies
Rebecca entered the world of cinema in 2015, when she starred in the short drama "Pieces", written and directed by Scott Paterson and which also starred her brothers Raymond and Jared. In the same year, she had a supporting role in "Hello, It's Me", a romantic drama about a young widow finding love again.
Further showcasing her versatility, Rebecca was a part of the ensemble of "Let It Snow" (2019), a holiday romantic comedy. This film delves into the entangled lives of a group of young people navigating love and friendship during a snowstorm in a small town on Christmas Eve. Rebecca's role in this light-hearted, feel-good movie highlights her ability to excel in a comedic and romantic setting.
In 2021, Rebecca took on a role in the film "Awake", a sci-fi thriller that explores a dystopian world where global insomnia hits, leading to a chaotic unraveling of society. In the movie, she played one of the students protesting the unfair treatment of civilians in the wake of tragedy.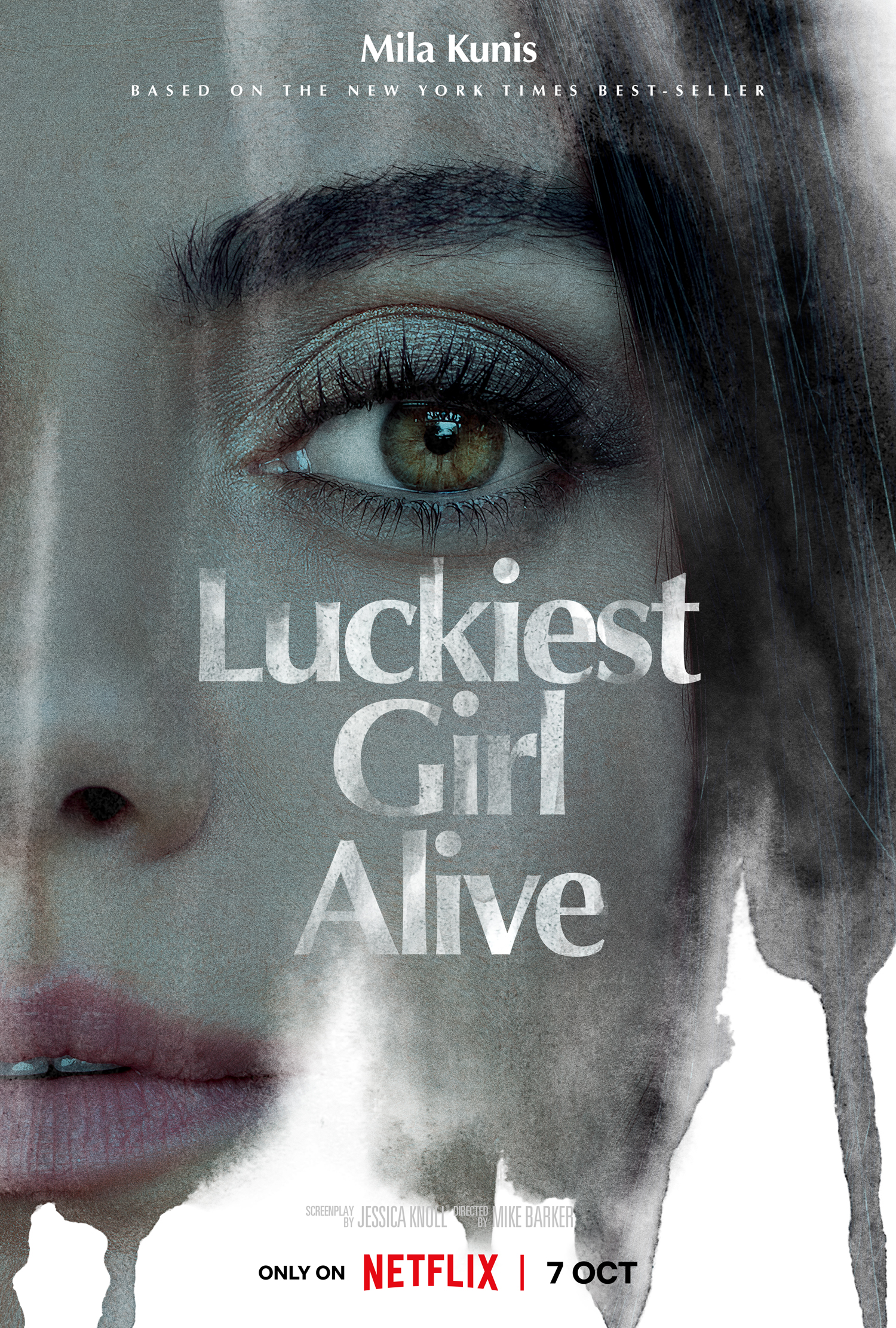 Another notable role for Rebecca was in "Luckiest Girl Alive" (2022), a dramatic mystery thriller that explores complex human emotions and societal expectations. The movie stars Mila Kunis as a victim of sexual assault, struggling to find justice.
Most recently, in 2023, Rebecca appeared alongside Joshua Obra and Martin Marticorena in the short drama "Express".
Roles in TV Series
After making her debut in "The Jon Dore Television Show" in 2009, Rebecca returned to TV in 2018, with a minor role in the sci-fi action drama "Impulse".
One of her more prominent roles came with the popular Netflix series "Ginny & Georgia" (2021-2023). The series is a comedy-drama that follows the life of the Miller family comprising Georgia Miller, a 30-year-old free-spirited mother, her 15-year-old daughter Ginny, and 9-year-old son Austin. They move to the fictional Wellsbury, an affluent town in Massachusetts, looking to make a new start following Georgia's husband's death​.
In the show, Rebecca played the role of Padma. Initially introduced as Marcus' (Ginny's love interest) girlfriend, Padma's character experiences growth as she eventually moves on to explore her own personal endeavors. By working on her music and finding a new job, Padma begins to carve out her own path distinct from her relationship with Marcus
In "Ginny & Georgia", Rebecca shared the screen with her brother, Raymond, who played her n-screen brother, Joe. This sibling duo added a unique flavor to the series, enhancing the realism and relatability of the storyline. Rebecca's portrayal of Padma displayed a wide range of emotions, capturing the essence of a young individual navigating the complexities of relationships and personal aspirations amidst the overarching themes of love and loyalty explored in the series.
In 2022, Rebecca joined the cast of the medical drama "The Good Karma Hospital" as Dr. Nikita Sharma. The series is set in South India, centering on the life of Dr. Ruby Walker, a disillusioned doctor from the UK. Upon facing heartbreak and desiring a fresh start, Ruby travels to India, enticed by the promise of sunshine and picturesque beaches. However, the reality she encounters is quite different, as she starts working at an under-resourced, overworked hospital known as The Good Karma Hospital.
Rebecca's character, Dr. Niki, is portrayed as a young, freshly graduated medical practitioner who comes to The Good Karma Hospital full of enthusiasm, eagerness, and a readiness to please. This character transition added fresh dynamics to the storyline, providing new narrative arcs for the audience to follow.
In an interview, Rebecca shared her experiences while working on the series, mentioning the welcoming nature of the cast and crew, the growth of her character throughout the series, and the challenges and benefits of filming in Sri Lanka. She particularly cherished the memories created during the filming and the camaraderie shared with the cast members.
TV FEATURES | The Good Karma Hospital | Interview with Rebecca Ablack (Dr Nikita 'Niki' Sharma) #GoodKarmaHospital https://t.co/dP6sGBpBol

— Bradford Zone (@bradfordzone) January 23, 2022
Hobbies and Interesting Facts
Aside from her acting work, Rebecca has recently begun dabbling into stand-up comedy. She performs alongside comedienne Zoe Marin as a part of the comedy duo "Small Fried Tall Friend". They have done shows in various venues across the US and Canada, and are slated to perform at the "Fringe 2023" festival in Toronto.
Rebecca maintains an active presence on social media, particularly on Instagram, where she connects with her audience and shares glimpses into her life and career. She shares photos showcasing her stylish attire and her cultural background as an Indo-Guyanese individual. She's garnered a following of  almost 100,000 people on the platform, and often shares behind-the-scenes pictures from her life and work on Instagram, allowing her followers a peek into her acting ventures and personal moments.
Love Life and Relationships
Rebecca appears to value her privacy, particularly when it comes to her personal and romantic life. Several sources state that she is currently single and not in a romantic relationship. She tends to keep details about her love life and any past relationships private, maintaining a boundary between her personal life and her professional acting career.
Net Worth
As of October 2023, Rebecca is 22 years old. She is 5ft 5ins (165 cm) tall, and weighs approximately 115lbs (53kgs). Her net worth has been estimated at more than $1 million.
Rebecca's earnings primarily come from her acting career, in which she's been a part of various film and television projects over the years. As her popularity continues to grow with her acting roles, it's likely that her net worth might see an increase in the near future.
Who is Her Brother, Raymond Ablack?
Raymond Ablack is a Canadian actor and comedian, known for his roles in movies and TV series such as "Ginny & Georgia", "Degrassi", and "Boyfriends of Christmas Past". Born on 15 November 1989, in Toronto, Ontario, Raymond was introduced to the world of performing arts at a young age.
His acting journey began in earnest when he was cast as Young Simba in the theatrical production of "The Lion King" at the prestigious Princess of Wales Theatre. This role not only honed his acting skills but also showcased his potential to a wider audience. Raymond's early experience with acting was further enriched by appearances in TV commercials, laying a solid foundation for what would become a remarkable acting career.
In 2007, Raymond's career trajectory took a significant turn when he landed a recurring role as Sav Bhandari in the Canadian teen drama television series "Degrassi: The Next Generation" (2007-2011). For five years, Raymond became a familiar face to audiences, portraying a character that resonated with many young viewers. His journey on "Degrassi" culminated in over 100 episodes, portraying a character that became synonymous with the trials, tribulations and triumphs of adolescence.
Following his stint on "Degrassi", Raymond continued to explore diverse acting opportunities. From 2014 through 2017, he starred in the coming-of-age web series "Teenagers"; his portrayal of Gabriel earned him critical acclaim, culminating in an Indie Series Award for Best Supporting Actor – Drama in 2016. The recognition didn't stop there, as he received additional nominations in subsequent years, cementing his place as a compelling actor in the web series domain.
His other notable roles in TV series such as "Orphan Black" (2013-2016), "Narcos" (2017), and "Shadowhunters" (2016-2018) exemplified his ability to adapt to differing characters and narratives.
In 2023, he played the supporting role of Ram in "Workin' Moms", a sitcom focused on the hardships and challenges of the modern motherhood.
On the film front, Raymond made his mark in the indie circuit with his role in "Fondi '91" in 2013, and further showcased his acting chops in the critically-acclaimed drama "Ashes" (2017), written and directed by Dan Slater and Jake Raymond.
In the 2019 film "Buffaloed", he shared the screen with major Hollywood actors such as Zoey Deutch and Judy Greer. Two years later, he played one of the leads in the comedy "Boyfriends of Christmas Past", opposite Catherine Haena Kim.
Besides acting, Raymond's creative pursuits also extend to stand-up comedy, which he occasionally performs in Toronto, showcasing a different facet of his artistic persona. His journey from a child actor to an established performer reflects a relentless pursuit of artistic excellence, grounded in a genuine love for storytelling.
As of October 2023, Raymond's net worth has been estimated at more than $5 million.