• Sara Martins is an actress known for her roles in Death in Paradise and Detectives
• She is of Cape Verdean-Portuguese ancestry and is fluent in Portuguese, French and English
• She has a degree in acting from the French National Academy of Dramatic Arts
• She made her on-screen debut in 2001 in the TV series "Police District"
• She is active on social media with over 9,000 followers on Instagram and 4,000 on Facebook and Twitter

Known for movies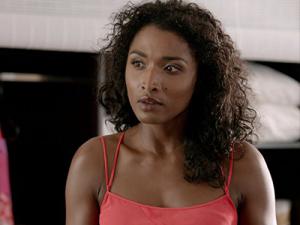 Who is Sara Martins?
Before we reveal to you where Sara Martins is now, let's first introduce you to her; she is an actress who came to prominence with the role of Detective Sergeant Camille Bordey in the TV crime comedy-drama series "Death in Paradise" (2011-2015), and is also known as Nora Abadie in the TV crime-drama series "Detectives" (2013-2014), among other roles.
So, do you want to find out more about Sara Martins, from her childhood years to most recent career endeavors, including her personal life as well? If yes, then stay with us for a while, as we cover the life and career of this award-winning actress.
What is Sara Martins Doing Now?
Sara left "Death in Paradise" in 2015, and after this moved to Paris. Since then, she has made Paris her home and has worked on European films and TV series, particularly French and English. Her recent appearances include a role in the BBC TV crime-drama series "Father Brown", then the film "I Love You Mum", and the role in the TV series "The Coroner", among other projects.
Sara Martins Wiki: Age, Childhood, and Education
Sara Martins was born on the 19th August 1977 in Faro, Portugal, of Cape Verdean-Portuguese ancestry. Her parents, a news reporter father, and a mother who was a model, moved to Paris, France, when Sara was three and where she spent her childhood, during which time she studied ballet and became the first person of part-African descent to become a part of the Lyon Opera.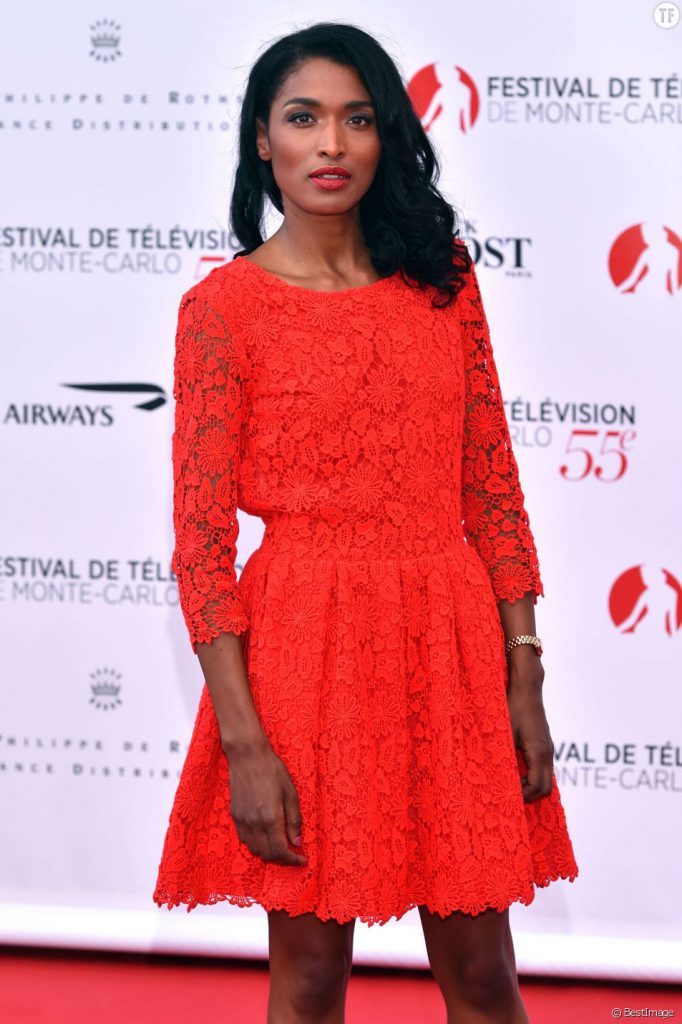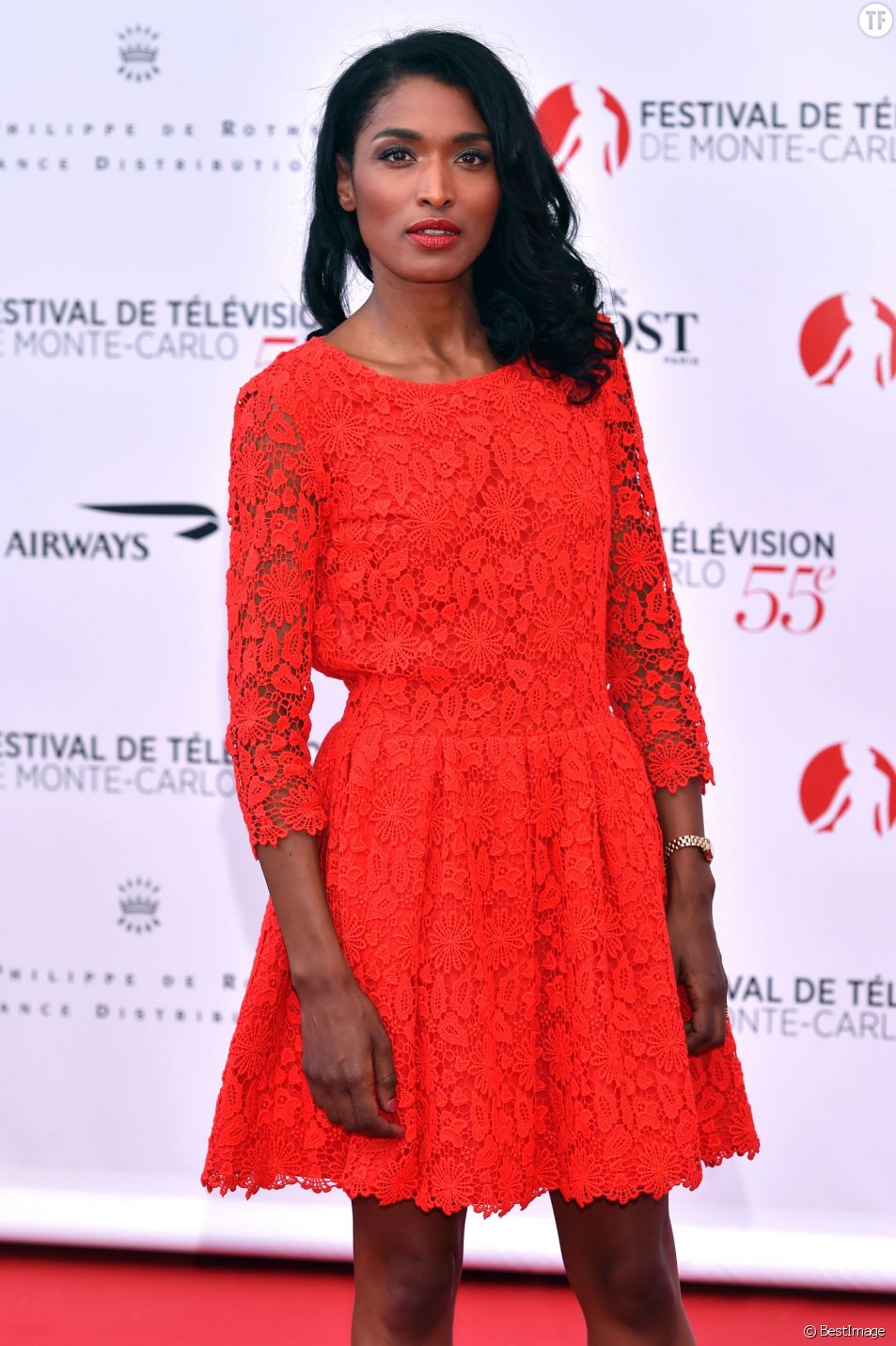 Unfortunately, her plan to join the Paris Opera fell through, when she was told that she couldn't perform because all other dancers were white. Instead, she was given a Baccalaureat with a theater option. She obtained DEUG in law when she was only 20, then joined the École des Enfants Terribles in Paris, and completed an acting degree at the highly competitive French National Academy of Dramatic Arts. Thanks to her multiple nationalities, Sara is completely fluent in Portuguese, French and English, which has certainly helped her in her career.
Career Beginnings
Before she made her television debut, Sara honed her acting skills on the stage; just after finishing high school she was hired by Roger Planchon who cast her in the local production of "Le Raddea de la Meduse", performed at the Theatre National Populaire in Villeurbanne. She also performed at the Young Vic theatre in London in the play "Le Costume", and made an appearance in the French-language production of the play "Race" by David Mamet.
Her on-screen debut came in 2001 in the TV series "Police District", which was French production, then featured in several TV series, but without any major success until 2003, when she was cast as Maria in the television film "Par Amour", for which she won the Best Young Artist award at the Luchon International Film Festival. Sara continued to build a name for herself with roles in such films as "Paris, Je t'aime" and "Girlfriends" both in 2006, and in the TV series "Pigalle, la Nuit" in 2009.
Rise to Prominence
Gradually, Sara was becoming more popular, and in 2011 she was chosen for the role of Detective Sergeant Camille Bordey in the co-joint English and French production "Death in Paradise". She remained in the show until 2015, during which time she became quite a popular actress. Concurrently Sara had other projects, including the role of Helene in the TV series "Signature" (2011), and as Nora Abadie in the TV series "Detectives" (2013-2014), among other projects. After she left the series, Sara continued with her career and starred in the crime-drama film "Missing Child" in 2017, and had a supporting role in another crime drama film – "Children of the Lie" (2018) – among numerous other projects.
 Sara Martins Net Worth
Since launching her career, Sara has featured in more than 60 films and TV series, all of which have contributed to her wealth. So, have you ever wondered how rich Sara Martins is, as of mid- 2019? According to authoritative sources, it has been estimated that Martins' net worth is over $600,000, which is quite impressive, don't you agree? Undoubtedly, her wealth will increase in the upcoming years, assuming that she successfully continues her career.
Sara Martins Personal Life, Dating, Husband, Children
What do you know about Sara's personal life? Well, this award-winning actress hasn't shared anything from her personal life that would be of interest to her fans. As a result, there is no reliable information about romance, relationships, or even marriage, so she is assumed to still be single. Hopefully, Sara changes her mind and starts sharing more information from her personal life with her fans.
Bodys pour la bonne cause #lemontstmichel #bureauceciletogni pour l'association #SingaFrance pic.twitter.com/kYZjfHfnwX

— Sara Martins (@Iam_SaraMartins) July 19, 2016
Sara Martins Internet Fame
Over the years, Sara has built a decent fan base on social media platforms, especially Instagram and Facebook, though she can also be found on Twitter. Her official Instagram page has over 9,000 followers with whom she has shared her most recent career endeavors, such as the new film "I Love My Mum", among other posts. You can find Sara on Facebook and Twitter as well, on which she has around 4,000 followers.
So, if you aren't already a fan of this prominent actress, then this is a perfect opportunity for you to become one, just skip over to her official pages, and see what she is up to next, both personally and professionally.
Pictures
Movies
Actress
| Title | Year | Status | Character |
| --- | --- | --- | --- |
| Mars | 2016 | TV Mini-Series | Louise Varda |
| Meurtres à... | 2016 | TV Series | Léna Valrose |
| La loi de... | 2015 | TV Mini-Series | Sonia Dubois |
| American Odyssey | 2015 | TV Series | Serena |
| Death in Paradise | 2011-2015 | TV Series | DS Camille Bordey |
| Détectives | 2013-2014 | TV Series | Nora Abadie |
| Une idée en l'air | 2014 | Short | Coralie |
| Caïn | 2012 | TV Series | Barbara Simon |
| Insoupçonnable | 2011 | TV Movie | Julie |
| Signature | 2011 | TV Series | Hélène |
| Le marquis | 2011 | | Commandant Gilbert |
| Last Blood | 2011 | Short | Vérité N'diaye |
| Profil non conforme | 2011 | Short | |
| Leila | 2010 | | Serena |
| Les petits mouchoirs | 2010 | | Petite amie de Marie |
| Un divorce de chien | 2010 | TV Movie | Elsa |
| Pigalle, la nuit | 2009 | TV Series | Fleur |
| Mensch | 2009 | | Helena |
| Le concert | 2009 | | Secrétaire Duplessis |
| Orpailleur | 2009 | | Yann |
| Les tricheurs | 2006-2009 | TV Series | Sophie Devailly / Sophie Toussaint |
| Merci, les enfants vont bien! | 2008 | TV Series | Jeanne |
| La veuve tatouée | 2008 | TV Movie | Sylvie |
| Belleville tour | 2008 | TV Movie | Aline |
| Summer Hours | 2008 | | Atachée de presse |
| P.J. | 2006-2007 | TV Series | Estelle |
| Les mariées de l'isle Bourbon | 2007 | TV Movie | Marie Gaudin |
| Autopsy | 2007 | TV Movie | Sarah Ouaziz |
| Fragile(s) | 2007 | | Sara |
| Tell No One | 2006 | | L'amie de Bruno (as Sarah Martins) |
| The Botanist | 2006 | | |
| Les secrets du volcan | 2006 | TV Mini-Series | Jasmine Mahé |
| Mer belle à agitée | 2006 | TV Movie | L'inspectrice du travail |
| J'invente rien | 2006 | | Stéphanie |
| Enceinte jusqu'aux dents | 2006 | Short | Ambre, la réalisatrice |
| Mes copines | 2006 | | Shaheen |
| Paris, je t'aime | 2006 | | Sara (segment "Parc Monceau") |
| Les oiseaux du ciel | 2006 | | Olga |
| Les bleus: premiers pas dans la police | 2006 | TV Series | Mathilde Forestier |
| Avocats & associés | 2005 | TV Series | La juge Garnier |
| Bhaï bhaï | 2005 | Short | Lola "Bonnes vacances" |
| Le proc | 2005 | TV Series | Virginie Desplat |
| Dans tes rêves | 2005 | | La femme de Keuj |
| Disparition | 2005 | TV Mini-Series | Karine |
| Louis Page | 2004 | TV Series | Noémie |
| Ne quittez pas! | 2004 | | La réceptionniste de l'hôtel |
| Les amateurs | 2003 | | Maya |
| Malone | 2003 | TV Series | Kif-Kif |
| Par amour | 2003 | TV Movie | Maria |
| La ligne noire | 2002 | TV Mini-Series | Sandrine |
| Maigret | 2001 | TV Series | Jojo |
| Police district | 2000 | TV Series | Julie |
Soundtrack
| Title | Year | Status | Character |
| --- | --- | --- | --- |
| Death in Paradise | 2011 | TV Series performer - 1 episode | |
Self
| Title | Year | Status | Character |
| --- | --- | --- | --- |
| On n'est pas couché | 2012 | TV Series | Herself |
| Le grand journal de Canal+ | 2009 | TV Series documentary | Herself |
Awards
Won Awards
| Year | Award | Ceremony | Nomination | Movie |
| --- | --- | --- | --- | --- |
| 2003 | Best Young Actress | Luchon International Film Festival | | Par amour (2003) |
Source:
IMDb
,
Wikipedia