Who is Sydney Agudong?
American actress and singer-songwriter Sydney Agudong, was born under the zodiac sign Scorpio on 13 November 2000, in Hawaii USA. She has nine acting credits, and is perhaps known best for portraying Charlize in the episodes "Chapter Twenty-Nine" and "The Final Chapter" (2021) of the popular comedy series "On My Block", which starred Sierra Capri, Brett Gray and Jason Genao, and was created by Jeremy haft and Lauren Iungerich. The series follows the lives of a group of teenagers from Los Angeles, California, aired from 2018 through 2021, and won one of its 10 award nominations.
Sydney's currently shooting for four upcoming movies, including "At Her Feet", "Happy Birthday to Me", and "Lilo & Stitch".
Education and early life
Sydney was raised in Hawaii by her father Kenneth Agudong and mother Karen, however, not many details have been shared about her parents as she respects their privacy; her family's of Polynesian, Filipino and Caucasian descent. Sydney's younger sister Siena Agudong was born on 19 August 2004, and is today also an actress; she's appeared in 17 movies and TV series, and is probably known best for portraying Young Billie Wesker in all eight episodes of the 2022 action science fiction horror series "Resident Evil".
Sydney fell in love with acting while still attending a local elementary school in Hawaii, and she was 12 when she made her debut film appearance, portraying Ellen in the 2013 family drama "Second Chances", which starred Tristan Lamb, Emily Miles Hsia and Madison Iseman, and was directed by Rondel Sheridan; it follows the children from Second Chances Correctional School as they're raising money to save the school from being closed. Sydney didn't have any roles in the following eight years, wanting to focus on her education.
She studied at Mililani High School, and upon matriculating in 2019, returned to acting rather than enrolling at college.
Roles in movies
In 2021, Sydney starred as Skylar in the short comedy movie "Turning the Tide", and the same year saw her play the main character Jasmine in the drama "West Michigan", which also starred Chloe Ray and Seth Lee, and was written and directed by Riley Warmoth; it follows a 17 years old girl as she's seeking a meaning in life.
Also in 2021 Sydney played Riley in the short comedy "Cool, Awesome, and Desirable", which starred Molly Jackson and Tyler Sopland, and was written and directed by David Sigura; it follows best friends Mark and Peter who want to attend what they believe to be the world's coolest costume party.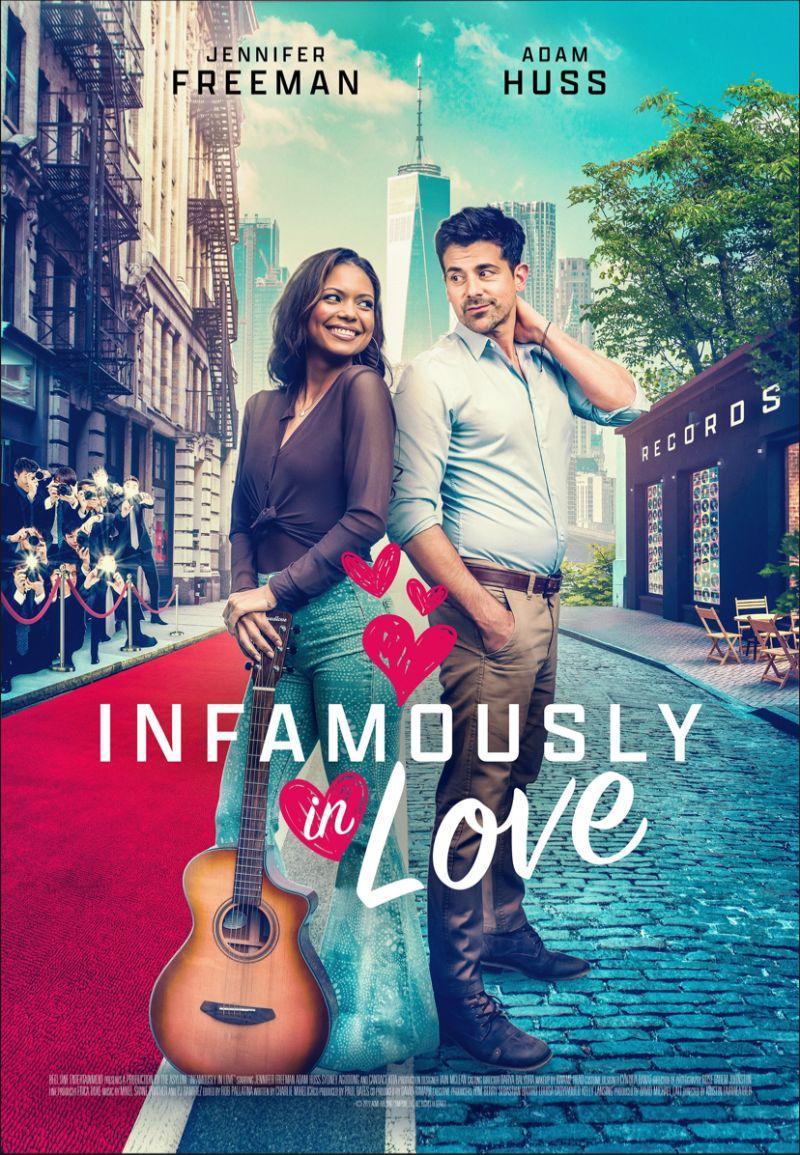 In 2022, Sydney portrayed Karina in the romantic comedy "Infamously in Love", which starred Adam Huss and Jennifer Freeman and was directed by Kristin Fairweather; it tells the story of a pop star who's in love with a down-to-earth record store owner.
Sydney's only other film role has been portraying Kylie in the 2023 thriller "Trapped in the Farmhouse", which starred Jenna Michno and Gabriel Pranter, and was directed by Peter Sullivan. It follows a woman as she's running away from her abusive boyfriend, who's now found herself in the midst of a storm, and has hidden in an isolated farmhouse.
Roles in TV series
Sydney's appeared in only two other TV series besides "On My Block". In 2022, she played the lead character Sara Sanders in the crime mystery "Find Millie Martin", which also starred Dejuan Monte Boyd and Brock Birkner, and was created by Khira Layne; it follows Sara as she's investigating the disappearance of her best friend Millie.
Sydney portrayed Kelly in the 2023 episode "Unusual Suspects" of the crime action "NCIS", which was created by Don McGill and Donald P. Bellisario back in 2003, and today stars Mark Harmon and David McCallum. It follows the work of a police unit in Washington D.C,. and the series has won 27 of the 70 awards for which it's been nominated.
Other credits
Sydney wrote additional material for the 2022 series "Find Millie Martin".
Love life and relationships
Sydney shies away from speaking about her love life in public, and as she's yet to mention the boys whom she's perhaps dated, many of her fans believe that she might be lesbian.
Some of Sydney's fans have pointed out the fact that she often features girls in her Instagram content, and that she seems to be very close to some of them; it's widely believed that Sydney's in a relationship with one of the girls who can be seen featured in many of her Instagram pictures, but this hasn't been addressed by Sydney.
There are also those who believe that the popular actress is currently focused on her career and isn't pursuing love, but this hasn't been confirmed either.
Sydney seems to be unattached as of October 2023, hasn't married and doesn't have children.
Interesting facts and hobbies
Close to 20,000 people are following Sydney on Instagram today, and she's posted close to 120 pictures and videos onto the network; most of her content shows her during her everyday life, whether she's relaxing at the beach with her sister, swimming in the ocean or travelling around the world.
Travelling's her favorite hobby; Sydney's been to a number of Asian and European countries, as well as to a couple of Australian cities, and her dream travel destination's London, England.
She loves animals and her favorites are dolphins.
Sydney Agudong has been cast as Nani in Disney's live-action adaptation of 'LILO & STITCH.'https://t.co/XvgDIsj4Mw pic.twitter.com/anqtxyhGWU

— Film Updates (@FilmUpdates) April 14, 2023
One of Sydney's favorite singers is Bob Dylan, and some of her favorite songs are "Like a Rolling Stone", "Tangled Up In Blue" and "End of the Line".
She loves to watch movies in her spare time, and Johnny Depp's her favorite actor, while some of Sydney's favorite movies are the franchise "Pirates of the Caribbean", "A Nightmare on Elm Street" and "Fantastic Beasts and Where to Find Them".
Appearance and net worth
Sydney's age is 22. Her hair and eyes are brown, her weight is out 110lbs (51kgs) and she's 5ft 4ins (1.63m) tall.
Sydney's net worth's been estimated at over $200,000, as of October 2023, and her sister Siena's at over $1 million.