Who is Peyton List?
Peyton List is an American actress and model. She is best known for her role as Emma Ross in Disney Channel's "Jessie" and its spin-off "Bunk'd", among other roles she has had so far in her career.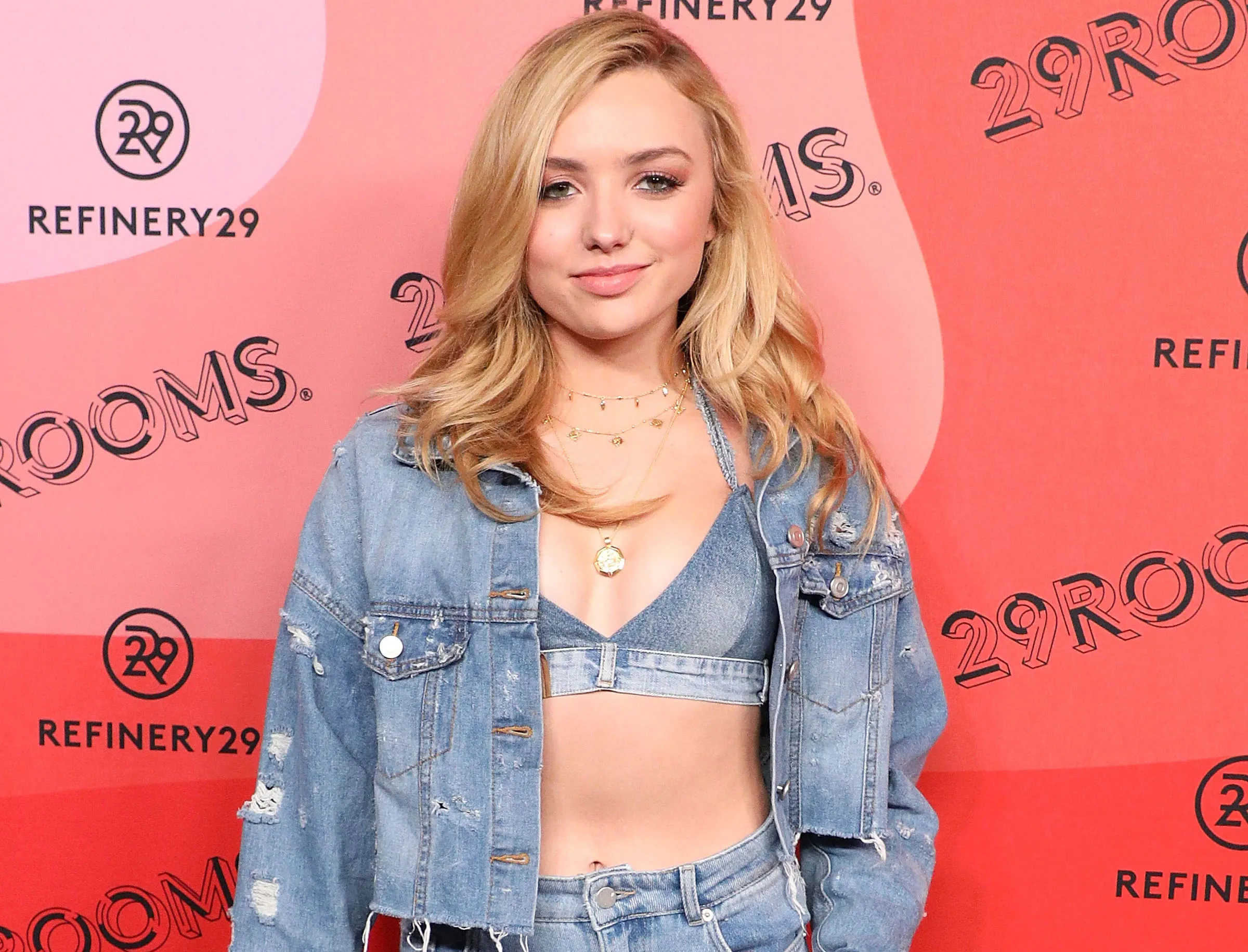 Peyton List Wiki: Age, Childhood, and Education
Peyton Roi List was born on 6 April 1998 in Florida USA. She is a twin, her brother is named Spencer, who is also an actor. Moreover, she has a younger brother named Phoenix, an actor as well. She went to The Carrols School, and then entered the New Voices School of Academic and Creative Arts. Moreover, she attended Oak Park High School, from which she matriculated in 2016.
In her formative years, Peyton was a dancer, skilled in jazz, tap, ballet and hip-hop, which lasted until her sixth grade.
Modeling Career, Acting Career Beginnings
Before acting, Peyton was a child model, which developed steadily, and in 2009 she was on the cover of the American Girl's Back to School issue. In 2011, she modeled for Justice magazine, and before acting, she featured in more than 400 ads for a variety of companies
Peyton made her acting debut in 2002, with an uncredited role as a little girl in a diner in the popular soap opera "As the World Turns". Two years later, Peyton appeared as Bessa in another well-known soap opera, "All My Children". Furthermore, Peyton had an uncredited role in "Spider-Man 2", which starred Tobey Maguire as Spider-Man and Kirsten Dunst as Mary Jane. The movie follows Spider-Man's struggles as he balances his superhero duties and personal life, while facing a new villain, Doctor Octopus.
In 2008, Peyton played the role of Young Jane Nichols in the romantic comedy "27 Dresses", which featured Katherine Heigl as Jane Nichols, and James Marsden as Kevin Doyle. The story revolves around Jane, a woman who's been a bridesmaid 27 times, and her romantic journey as she navigates the complexities of love while also dealing with her own sister's wedding.
In 2010, Peyton continued her acting career by portraying the character Emily in the movie "3 Backyards", which explores the lives of three people in a suburban town, and how their paths intersect.
Additionally, in the same year, she appeared as Samantha in "Remember Me", a romantic drama starring Robert Pattinson and Emilie de Ravin. The movie revolves around the relationship between two young adults, and how it's affected by their personal and family challenges.
The same year, Peyton was also seen as Young Becky in "The Sorcerer's Apprentice", alongside stars such as Nicolas Cage and Jay Baruchel. The film follows a young apprentice sorcerer, who must battle dark forces to save the world.
Furthermore in 2010, she appeared in "Bereavement" as Wendy Miller, a horror thriller that explores the gruesome events at a rural slaughterhouse.
@tez_palmer and I from The Sorcerer's Apprentice premiere! #ThrowBackThursday #BeckyBarnesx2 pic.twitter.com/gYQvBPfB

— Peyton List (@PeytonList) January 24, 2013
Rise to Stardom
Peyton List's journey to stardom began with her portrayal of Emma Ross in Disney's "Jessie", from 2011 to 2015. The series, which also starred Debby Ryan as Jessie Prescott, followed the entertaining escapades of a young nanny as she navigated life in a luxurious New York penthouse, caring for a wealthy family's children. The show's plot often revolved around the humorous interactions and challenges that arose within this unique setting.
While working on "Jessie", Peyton List also took on other projects. In 2011, she appeared in "Diary of a Wimpy Kid: Rodrick Rules", featuring stars such as Zachary Gordon and Devon Bostick. The movie is a family comedy that explores the comedic adventures of middle school student Greg Heffley, and his experiences with his family and friends, including Holly.
List continued to expand her acting portfolio, appearing in "Something Borrowed", in which she played Young Darcy Rhone, alongside stars such as Kate Hudson and Ginnifer Goodwin. The film is a romantic comedy-drama that revolves around the complex relationships between friends and lovers.
In 2012, Peyton took on the role of Young Cali Bluejones in "The Trouble with Cali", an independent film exploring the life of Cali Bluejones and the challenges she faces, with Paul Sorvino, Laurence Leboeu and Glynnis O'Connor in the lead roles.
During the same year, Peyton reprised her character as Holly Hills in "Diary of a Wimpy Kid: Dog Days".
Following her success as Emma in "Jessie", Peyton List's popularity led to a spin-off series entitled "Bunk'd". The show is set in a summer camp, and follows the adventures and misadventures of a group of young campers and their counselors. In 2021, she made a special guest appearance in season five of "Bunk'd", and also directed the episode entitled "Game of Totems". Her involvement in the series further increased her popularity with both filmmakers and fans.
In 2016, Peyton List played the role of Laina Michaels in "The Thinning", co-starring Logan Paul in this thriller film following Peyton's character in a dystopian future, in which students face life-and-death consequences based on their academic performance.
In 2018, Peyton took on the role of Faith in "Anthem of a Teenage Prophet", sharing the screen with Cameron Monaghan, who plays the main character Luke Hunter. The film explores the life of a teenager who discovers that he has the ability to predict deaths, and which delves into the challenges he faces in dealing with this newfound power.
The same year, Peyton reprised the role of Laina Michaels in "The Thinning: New World Order". This thriller film continued the story of Laina Michaels in a dystopian future.
In addition to her film work during these years, Peyton ventured into television, and in 2018 and '19, portrayed Olivia Richmond in the series "Light as a Feather". In the first season she held a main role, and in the second season appeared as a guest star.
The show revolves around an innocent game of "Light as a Feather, Stiff as a Board" that takes a sinister turn when the friends who played it start dying in the exact way the game predicted, co-starring Liana Liberato and Brianne Tju.
Since 2019, Peyton has been a part of the hit series "Cobra Kai", in which she plays Tory Nichols. She initially had a recurring role in seasons two and three, and then progressed to a main role from season four onwards.
The series is a continuation of the iconic "Karate Kid" film series, and explores the lives of Johnny Lawrence and Daniel LaRusso, played by William Zabka and Ralph Macchio, respectively, who rekindle their rivalry. Peyton List's character, Tory Nichols, becomes a significant part of the story, and her portrayal has garnered approving attention from fans of the series.
In 2021, Peyton played the role of Aileen Wuornos in the film "Aileen Wuornos: American Boogeywoman", a biographical crime drama centered on the life and actions of notorious serial killer Aileen Wuornos, executed in 2002.
She is currently starring as Maddie Nears in the TV series "School Spirits", co-starring Kristian Ventura and Milo Manheim, which started in 2023. Set in a unique afterlife, the series follows a group of students stuck in limbo at their high school, as they investigate their own disappearances and navigate high school purgatory.
List is set to star in the upcoming horror thriller "The Inheritance"; the film's plot revolves around a billionaire on the eve of his 75th birthday, who invites his estranged children back home because he fears that someone or something is going to kill him. To ensure their help and co-operation, he puts each of their inheritances on the line.
"The Inheritance" is directed by Alejandro Brugués and written by Chris LaMont and Joe Russo, and the movie also stars Rachel Nichols and Austin Stowell.
Net Worth
According to authoritative sources, Peyton List's net worth is estimated at $7 million, as of late 2023.
Personal Life, Married, Dating, Children
Peyton has been very secretive about her love life and rarely shares information on her social media. According to sources, she dated actor Cameron Monaghan from 2017 to 2019, and was in a relationship with her "Kobra Kai" co-star Jacob Bertrand from 2022 to 2023.
One thing to note – Peyton List shares her name with another actress, Peyton List (born in 1986). To distinguish herself, the younger Peyton List goes by Peyton R. List. They both once appeared in the same scene in "As the World Turns", leading to occasional mix-ups, such as receiving each other's messages. This confusion even extended to Wikipedia, on which both actresses' articles began with the exact same sentence, "Peyton List is an American actress and model". Notably, they both voiced characters in the animated movie "Batman: Hush", with Peyton R. List as Batgirl and the elder Peyton List as Poison Ivy.
Body Measurements
Peyton List has blue eyes and light brown hair. She stands at a height of 5ft 7ins (1.7m), weighs approximately 120lbs (55kgs), with vital statistics of 35-25-36, and bra size 32C.