Who is Jack Reynor?
Irish-American actor Jack Reynor was born under the zodiac sign Aquarius in Longmont, Colorado USA, on 23 January 1992. He has 31 acting credits, and is perhaps known best for playing Burton Fisher in all eight episodes of the 2022 science fiction mystery series "The Peripheral", which starred Gary Carr and Chloe Grace Moretz, and follows a woman who's living on futuristic Earth, and has discovered her connection to an alternate reality.
Jack's currently shooting for the upcoming movies "Brightwater" and "The Good Mother", as well as for the mini-series "The Perfect Couple".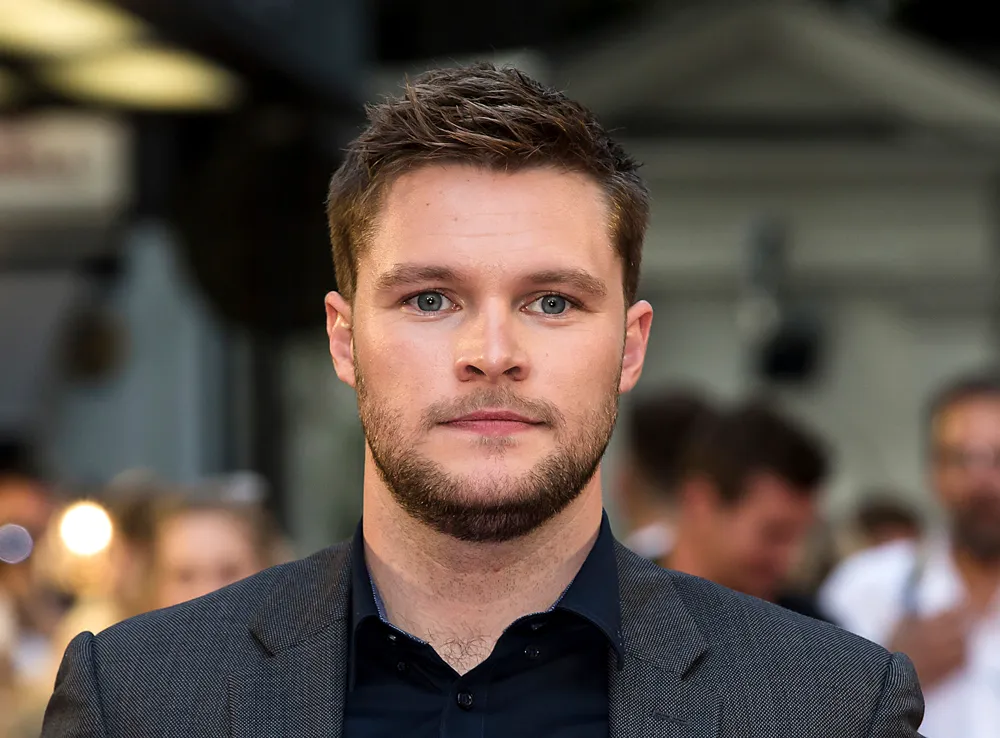 Education and early life
Jack was raised in Longmont alongside his brother and sister, by their American father whose name hasn't been disclosed, and Irish mother Tara Reynor, who's a human rights advocate.
Jack spent the first two years of his life in Boulder, Colorado, and then moved to Valleymount, County Wicklow, Northern Ireland with his mother, where he was also raised by his maternal grandparents Pat and Damien Reynor. He studied at a local elementary school there, fell in love with acting aged seven, and was eight when he made his film debut, playing Altar Boy in the 2000 drama "Country; he had no roles in the following 10 years, wanting to focus on education.
The year 2004 saw him move to Dublin and enroll at Jesuit high school Belvedere College, at which he appeared in numerous plays; Jack matriculated in 2008, two years earlier than his peers, and then began pursuing acting rather than a college degree.
Roles in movies
The year 2010 saw Jack play Colin in the romantic family drama "Three Wise Women", which starred Fionnula Flanagan and John Rhys-Davies, and was directed by Declan Recks; it follows a woman who's about to marry on Christmas Eve, but is having second thoughts.
Jack could then have been seen appearing in the drama "Dollhouse", the family drama "Chasing Leprechauns", and another drama "What Richard Did", all released in 2012. He played Josh in the 2013 comedy "Delivery Man", and the following year saw him portray Shane Dyson in the popular action adventure science fiction "Transformers: Age of Extinction", which starred Nicola Peltz Beckham and Mark Wahlberg, and was directed by Michael Bay. It follows a bounty hunter looking for Optimus Prime who's being helped by humanity, while the Autobots have turned to a humble mechanic for help; the movie won five of its 28 award nominations.
NEW Jack Reynor says fearless Fassbender 'owns' Macbeth @macbeth_movie #fassbender #jackreynor http://t.co/cjLTEcq1JT pic.twitter.com/dJtl032Ouu

— BeatlesFass (@BeatFassbender) August 25, 2015
A couple of Jack's following roles were in the 2014 drama "Glassland", the 2015 romantic comedy "A Royal Night Out" and the 2015 historical war drama "Macbeth". In 2017, he portrayed Demens in the historical crime movie "Detroit", which starred Anthony Mackie and John Boyega, and was directed by Kathryn Bigelow. It follows a group of police officers who responded to a complaint during the 1967 Detroit riots, and the movie won four of its 25 award nominations.
Some of Jack's most recent film roles have been in the 2019 horror mystery "Midsommar", the 2021 biographical crime drama "Cherry" and the 2023 musical drama "Flora and Son".
Roles in TV series
Jack has only four TV series roles, including "The Peripheral".
His debut was portraying Norton in the 2017 episode "Impossible Planet" of the popular science fiction "Electric Dreams", which starred Bryan Cranston and Richard Madden, and follows a family who've undergone an experiment which is to allow them to experience life in Britain from 1970 through 1999 in 30 days; the series won one of its 12 award nominations.
In 2018 and 2019, he played the lead character Jack Parsons in 17 episodes of the biographical historical drama "Strange Angel", which also starred Bella Heathcote and Peter Mark Kendall, and was created by Mark Heyman; set in 1940s Los Angeles, California the series follows a rocket scientist who's the disciple of occultist Aleister Crowley.
Jack's only other TV series role has been playing Declan in the 2021 episode "Strangers on a (Dublin) Train" of the hit romantic comedy "Modern Love", which starred Tina Fey and Anne Hathaway, and explores the human connection (love); the series aired from 2019 through 2021 and won three of its 11 award nominations.
Other credits
Jack wrote and directed the 2019 short movie "Bainne".
Some of his recent talk-show appearances have been in "Good Morning America", "The Morning Show", and "Dish Nation".
Awards and nominations
Jack's won seven of his 17 award nominations. Some of his wins include a 2012 Odesa International Film Festival Golden Duke Award for Best Acting, for his and his colleagues' performance in "Dollhouse"; a 2014 The Richard Harris International Film Festival Outstanding Talent Award; and a 2014 CinemaCon Award for Rising Star.
Love life and relationships
Jack rarely speaks about his love life in public, but we still know that he's taken. He met Irish actress, model and still photographer Madeline Mulqueen at a party in 2013, they became engaged in March 2014, but are yet to exchange vows. Madeline has three acting credits, but is perhaps known better for her career as a still photographer; she's worked in the camera and electrical department of a couple of popular movies, including the 2023 horror thriller "Double Blind".
There are some people on the internet who believe that Jack and Madeline have exchanged vows in secret, and prefer not to share this with their fans as they respect their own privacy, but this is yet to be addressed by the two; some have also claimed that they might already have children, but no evidence has been provided to support any of these rumors.
There are no other women whom Jack's perhaps been with, that we know about; he's engaged to Madeline Mulqueen as of August 2023, hasn't married and doesn't have children.
Interesting facts and hobbies
Jack's been a fan of French actress Marion Cottillard since he watched her star in the 1998 movie "Taxi", and revealed that it was an honor to appear alongside her in the 2015 movie "Macbeth".
He was considered for the lead role of Bruce Wayne aka Batman in the 2021 movie "The Batman", which eventually went to Robert Pattinson.
Jack and his fiancé Madeline are today living together in County Wicklow.
His fiancé was punched in the face by a customer at McDonald's in October 2012.
Jack's followed by over 60,000 people on Instagram and has posted more than 30 pictures onto the network, while most of these show him during his everyday life.
One of Jack's favorite actors is Keanu Reeves, and some of his favorite movies include the franchise "John Wick", the trilogy "The Matrix", and "Constantine".
Appearance and net worth
Jack's age is 31. He has brown hair and eyes, weighs around 170lbs (77kgs) and is 5ft 11ins (1.8m) tall.
Jack's net worth's been estimated at over $2 million, as of August 2023.