Who is Joshua Colley?
American actor, singer and YouTuber Joshua Robert Colley, was born under the zodiac sign Aquarius in New Port Richey, Florida USA, on 20 January 2002. He's appeared in many plays and in 10 movies and TV series, while he's perhaps known best for portraying Yaz in the 2022 comedy movie "Senior Year", which starred Rebel Wilson and Angourie Rice, and was directed by Alex Hardcastle. It follows a cheerleader who's attempted a dangerous stunt, which has now gone wrong and has put her in a coma; she's awoken 20 years later, and wants to become prom queen. The movie was nominated for two awards.
Joshua's currently shooting for the upcoming movie "Descendants: The Rise of Red", and the series "Dead Boy Detectives".
Education and early life
Joshua was raised alongside his twin brother Cameron in Trinity, Florida by their mother Robbie Lynn Colley and father Brad; Joshua's quite close to his family, and often features them in his Instagram pictures and videos.
He fell in love with acting at a very early age, and having noticed his passion, his mother began taking him to auditions when he was eight. Joshua was 11 when he made his debut theatre performance, playing Les in a production of the musical "Newsies" from 11 March 2013 through 2 February 2014.
He hasn't spoken about his education in public, but it's widely believed that Joshua was homeschooled because he wanted to pursue acting; he completed his high school education in 2020, but it remains unknown whether he matriculated regularly or took his GED tests without having attended high school.
Joshua hasn't attended college.
Roles in theatre
It was revealed in January 2014 that Joshua would portray Gavroche in a Broadway production of the evergreen musical "Les Miserables"; he debuted on 1 March 2014 and his final appearance in the play was exactly a year later. The popular magazine "The Huffington Post" praised Joshua's performance.
From 24 May 2016 through 26 June 2016, Joshua starred in a production of the musical "You're a Good Man, Charlie Brown" at the York Theatre Company, and the album featuring the cast singing came out on 18 November of the same year.
Joshua appeared in a production of the musical "The Little Mermaid" at the Hollywood Bowl in June 2016, portraying Flounder.
Roles in TV series
Joshua's debut TV series role was playing the lead character Chuck in the 2014 family comedy mini-series "Keeping It Weird with Chuck Dart", which also starred Junah Jang and Dave T. Koenig, and follows the lives of Chuck, his family and friends.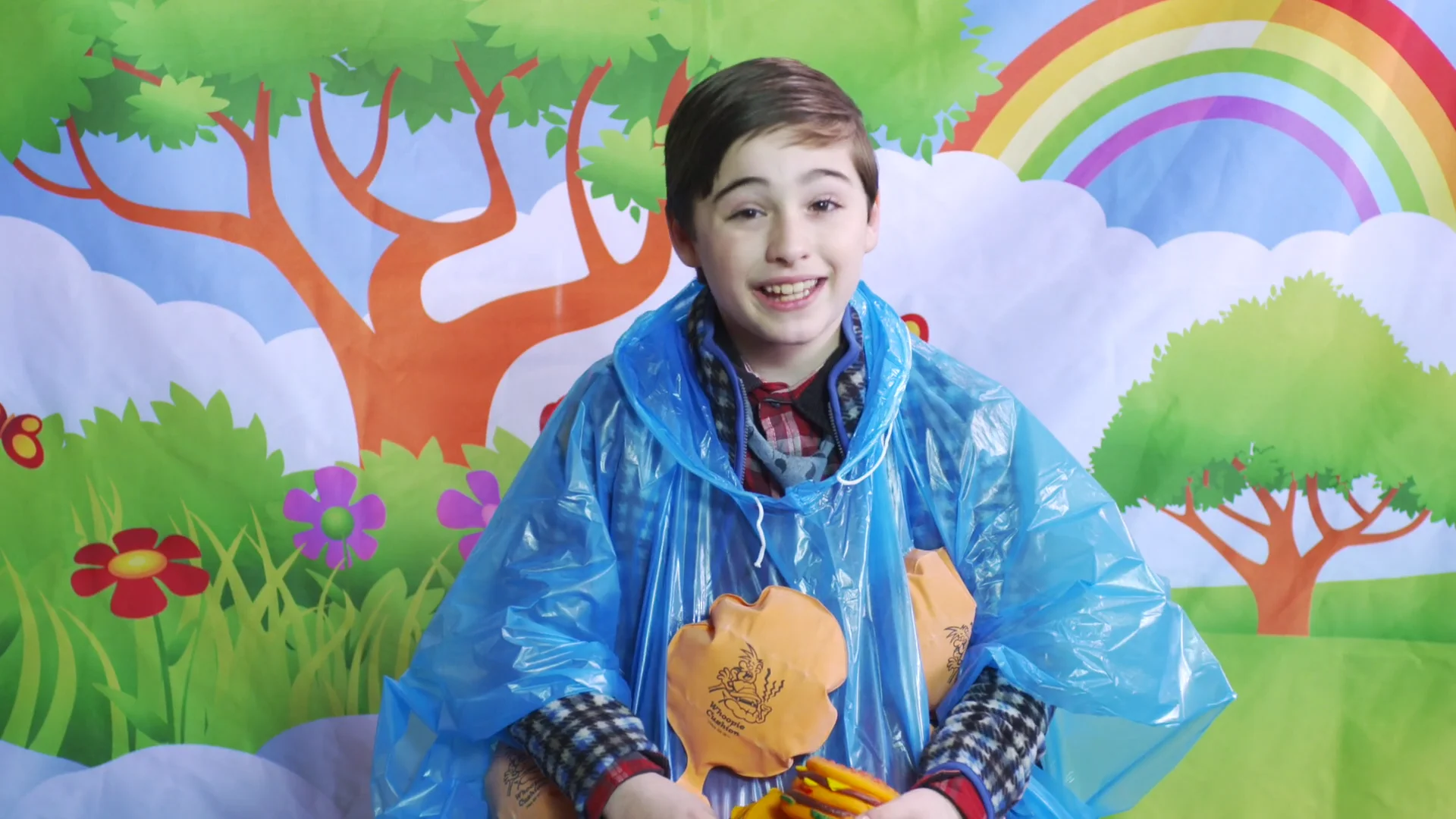 In 2014, he portrayed John Wellington in the episode "Another Benghazi" of the critically acclaimed thriller "Madam Secretary", which starred Erich Bergen and Tea Leoni, and was created by Barbara Hall. It follows the life of the Secretary of State, the series aired from 2014 through 2019 and won two of the nine awards for which it was nominated.
From 2014 through 2016, he voiced Pig Robinson in 24 episodes of the animated family adventure "Peter Rabbit", which starred Michaela Dean, Peter Harris and Sonny Strait, and follows the lives of Peter Rabbit and his best friends Lily and Benjamin; the series aired from 2012 through 2016 and won five of its 21 award nominations.
Joshua's only other TV series role has been playing Liam in two episodes of the 2022 romantic comedy "Love, Victor", which starred Rachel Hilson and Michael Cimino, and was created by Elizabeth Berger and Isaac Aptaker. It follows Victor who's just enrolled at Creekwood High School and is struggling with his sexuality, the series aired from 2020 through 2022 and won six of its 23 award nominations.
Roles in movies
Joshua's debut film role was playing Gavroche in the 2014 musical "Les Miserables: The Broadway Musical", which starred Will Swenson and Ramin Karimloo, and was directed by Laurence Connor; it's a filmed version of the above mentioned Broadway production of "Les Miserables".
In 2017, he starred as Josh in the short family musical "Gender Roles & Artistic Ability: The Stone Age Rules", which also starred Brady Farrar and which April Johnson wrote and directed. The film's aim is to examine the gender constructs.
Joshua's only other film role has been portraying Tristan in the 2022 romantic comedy "Sex Appeal", which starred Mika Abdalla and Jake Short, and was directed by Talia Osteen. It follows teenager Avery who strives for everything to be perfect, and has now enlisted the help of her friend Larson to prepare for the first time with her long-distance boyfriend.
Other credits
Joshua wrote and sang the song "When You Are Happy" in the 2022 movie "Sex Appeal".
Some of his recent talk-show appearances have been in "Stars in the House", "Backstage Features" and "Soul of a Nation".
YouTube channel
Joshua launched his self-titled YouTube channel on 22 December 2014 and there are today over 44,000 people subscribed to it, while all his 12 videos combined have been watched nearly two million times. Most feature him singing and acting, and we'll be covering three of the most viewed amongst these, which've contributed to his popularity on the internet.
His #1 video "Joshua Colley singing Never Enough" has been watched more than 300,000 times since 21 January 2018, and features him singing the song "Never Enough" from the 2017 biographical musical film "The Greatest Showman".
His second most popular video "Joshua Colley and Milly Shapiro singing "Seventeen"" has been watched nearly 270,000 times since 4 March 2019, and features him and Milly Shapiro covering the song "Seventeen" by Heathers.
Joshua's #3 video "Joshua Colley singing Go The Distance" has been watched more than 260,000 times since 4 August 2017, and features him singing the song "Go The Distance" from the animated movie "Hercules".
Joshua's active on various social media networks – he's followed by over 230,000 people on Instagram; he's posted 72 pictures and videos, and most show him during his everyday life.
He launched his Twitter account in January 2014 and there are today more than 5,000 people following him on the network, while he's tweeted 122 times; mostly about the movies and TV series in which he's appeared or is about to appear.
Joshua has 389 friends on Facebook, but seems to be using this social media network only to chat with his family members and closest friends.
His TikTok account 'Joshua Robert Colley' is today followed by more than 76,000 people, and all his videos combined have amassed over a million likes; most of these feature him singing and playing the guitar.
Heeeyy…. how y'all doin'? @TheJoshuaColley pic.twitter.com/vH5Tb4aEfJ

— Abi Monterey (@abimonterey) December 18, 2020
Love life and relationships
Joshua prefers not to speak about his love life and sexual orientation in public, which is perhaps why there are today numerous rumors about this circulating the internet.
Many of his fans believe him to be gay, mostly because of the way he dresses and behaves, but also because Joshua hasn't talked about the girls whom he's perhaps dated; he often features his male friends in his Instagram pictures, and it's widely believed that one of them is his boyfriend. Joshua hasn't addressed these rumors.
There are also some who believe that the popular actor is today in a relationship with American actress Sadie Sink, who has 17 acting credits and is perhaps known best for starring as Ellie in the 2022 drama movie "The Whale", which won two Oscars for Best Performance by an Actor in a Leading Role (Brendan Fraser) and Best Achievement in Make-up and Hairstyling. The rumors about Joshua and Sadie being in a relationship haven't been confirmed either.
Joshua seems to be unattached as of August 2023, hasn't married and doesn't have children.
Interesting facts and hobbies
Joshua's physically highly active, thus his muscular body; he has multiple training sessions at the gym every week, and also swims, plays basketball and goes for a run nearly every day.
He's into fashion, and enjoys reading a variety of fashion magazines on a daily basis; Joshua's also a shopaholic, and goes shopping for clothes every week.
He's into tattoos, and has a heart with an arrow inked onto his right arm.
Joshua can play several instruments – his favorite is the guitar.
Summer's his favorite season, mostly because he enjoys swimming in the ocean.
He's a huge lover of animals, and has featured his pet dog Benson in some of his Instagram content.
Joshua's a huge fan of animated movies and some of his favorites include "Megamind", "The Tale of Princess Kaguya" and "Toy Story". One of his favorite actors is Tom Hanks, and some of his favorite live action movies include "A Man Called Otto", "The Green Mile" and "Captain Phillips".
Appearance and net worth
Joshua's age is 21. His hair and eyes are brown, he weighs around 135lbs (62kgs) and is 5ft 5ins (1.65m) tall.
Joshua's net worth's been estimated at over $2 million, as of August 2023.