Who is Kyla Drew Simmons?
Kyla is an American actress, probably best known to the world as Mae Valentine in the TV series "Nicky, Ricky, Dicky & Dawn" (2014-2018), among other roles she's had so far in her career.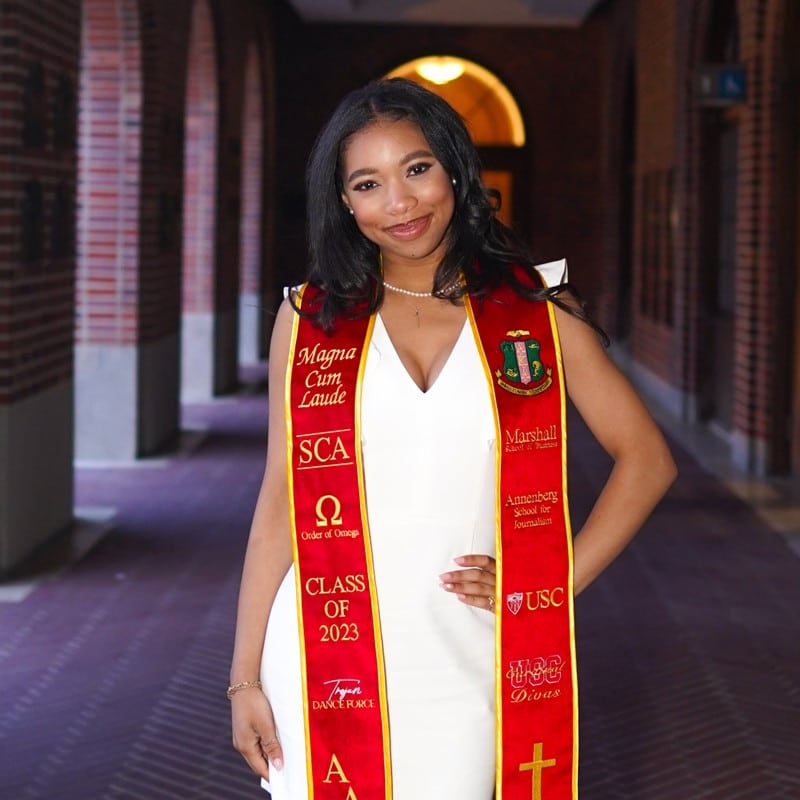 Wiki: Age, Childhood, Parents, and Education
Kyla Drew Simmons was born on 17 April 2004, in Atlanta, Georgia, USA; she has a younger brother named Kiyan Drew, is of Latin and African heritage, and is fluent in both English and Spanish, as well as sign language. Information about her father and additional family members isn't available.
Kyla-Drew started competitive dancing at age five and continued intense training in Los Angeles. She matriculated from high school at the young age of 15 with a 4.24 GPA. After high school, she enrolled at Pasadena City College, from which she earned an Associate's Degree in Natural Science in one year. She has furthered her studies and has finished a minor in Screenwriting and Sports Business and Management at the University of Southern California.
Career Beginnings
Interest in acting appeared at a young age, which resulted in her move to Los Angeles with her mother, feeling they would have more opportunity there for young Kyla to develop. In 2012, Kyla made her acting debut in an uncredited role as Kid #2 in an episode of "The Neighbors", a TV series that aired from 2012 to 2014. The show revolves around a New Jersey family's move to an exclusive, extraterrestrial-inhabited gated community, 'Hidden Hills,' where they encounter unusual neighbors in their quest for a better life, with Jami Gertz, Lenny Venito, Simon Templeman in the lead roles.
Continuing her career, Kyla Drew Simmons had another minor role in the film "Parental Guidance" in 2012. The movie features stars such as Billy Crystal, Bette Midler and Marisa Tomei, and revolves around the challenges faced by grandparents when asked to babysit their three grandchildren, using old-school parenting methods.
In 2013, Kyla joined the cast of the suspenseful thriller "Prisoners", starring Jake Gyllenhaal and Hugh Jackman. The film follows the intense search for two missing girls, uncovering dark secrets in a small Pennsylvania town.
The following year, Kyla Drew made a guest appearance in the TV series "Jessie", alongside main stars Kevin Chamberlin, Peyton List, Cameron Boyce, Skai Jackson, Debby Ryan and Karan Brar. The show follows the story of a young woman, Jessie, who becomes a nanny to a wealthy family's four children in New York City, leading to humorous and heartwarming adventures.
She continued her career with roles in two popular, long-running series. In "NCIS", she played Greta Staley, alongside stars such as Mark Harmon, Maria Bello and Wilmer Valderrama; it follows a team of special agents who solve military-related crimes. She also appeared in "Castle", starring Nathan Fillion and Stana Katic, in the role of Sophie. The comedy crime drama follows the adventures of a best-selling mystery novelist and a detective who work together to solve homicide cases.
Rise to Stardom
Kyla's hard work led her to the role of Mae Valentine in the TV series "Nicky, Ricky, Dicky & Dawn",which featured main stars Casey Simpson, Mace Coronel, Aidan Gallagher and Lizzy Greene. Her performance in this series played a pivotal role in propelling her to stardom, as she received praise from both critics and fans alike. The series revolves around quadruplets with unique personalities, and the comedic challenges their parents encounter in raising them.
Concurrently, Kyla was actively expanding her portfolio with roles in various projects.
In "Santa's Boot Camp" (2016), she took on the role of Accounting Elf in a holiday-themed movie that followed the misadventures of young elves in Santa's workshop, starring Eric Roberts, Storm Ried and Elijah Marcano.
Furthermore, Kyla appeared in "Jessica Darling's It List" (2016) as Dori, joining a cast that included Jacob Melton, Emma Rayne Lyle, Jane Widdop, Chloe East and Ashley Liao. The film revolves around the adventures of a teenage girl as she navigates middle school.
In "The Veil" (2016), Kyla Drew played the character of the Comatose Girl, contributing to the supernatural thriller's storyline, starring Jessica Alba, Thomas Jane and Lily Rabe.
Moreover, Kyla featured as Aleiya Whitfield in the biopic "Michael Jackson: Searching for Neverland" in 2017. The film explores the life and career of the iconic pop star Michael Jackson, focusing on his final years and the dedicated security team's perspective as they try to protect his privacy and family life, starring Chad L. Coleman, Sam Adegoke, Nondumiso Tembe and Taegen Burns.
Continued Success
Kyla Drew Simmons continued her career by appearing in various projects. In 2018, she featured in "Peppermint", alongside Jennifer Garner, in which she portrayed Maria. The movie tells the story of a mother seeking justice for her family after they were brutally attacked.
In 2019, she joined the cast of the TV series "No Good Nick", starring Sean Astin and Melissa Joan Hart; Kyla played the role of Becky in 11 episodes. The show follows a family's life turned upside down when a young girl claiming to be a distant relative comes into their lives with a hidden agenda.
She also appeared in "Crown Lake" (2019–2020), alongside Emily Skinner and Lexi Jayde, playing Tiffany St. Martin in 16 episodes of the series, which is set in a prestigious boarding school, and explores the drama and secrets of the students' lives.
In recent years, Kyla has primarily focused on TV roles – she had a significant role in "Dad Stop Embarrassing Me!" (2021), in which she played Sasha Dixon in the comedy series that followed a single dad trying to connect with his teenage daughter while navigating the ups and downs of fatherhood. The series starred Jamie Foxx, and her involvement in this show provided a great boost to her career.
Additionally, the same year, she appeared in "Raven's Home", a TV series that featured Raven-Symoné, Rondell Sheridan, and other stars. Furthermore, Kyla expanded her TV career in 2022, with an appearance in "American Horror Stories", in which she took on the role of Maggie. The series is part of the "American Horror Story" anthology, known for its chilling narratives and unique horror experiences.
Most recently, Simmons portrayed Annie in the TV movie "Cipher" (2022). The film explores the story of a 13-year-old video game enthusiast, who unexpectedly has secret military technology implanted in his brain; yhis unexpected turn of events places the boy and his father at the center of a major conflict over artificial intelligence. The movie stars Jenna Kanell, Nayah Damasen and Adrian Grenier, and is directed by Peter Hoar with a script by Allison Miller.
Net Worth
According to authoritative sources, Kyla-Drew Simmons's net worth is estimated at $3 million, as of late 2023.
Personal Life, Boyfriend, Dating, Single
Kyla-Drew Simmons is very secretive about her personal life and as a result, there is no reliable information about her relationship status. However, according to reports, she is currently single and solely focused on her rising career.
Appearance and Body Measurements
Kyla-Drew Simmons has black hair and brown eyes. She stands at a height of 5ft 4ins (1.63m), weighs approximately 110lbs (50kgs), with vital statistics of 31-23-32 and bra size 30A.