Who is David Gridley?
David is an up-and-coming actor known for his roles in TV shows such as "The Last Ship", "Army Wives", and "Team Kaylie", in addition to several other projects on which he has worked so far.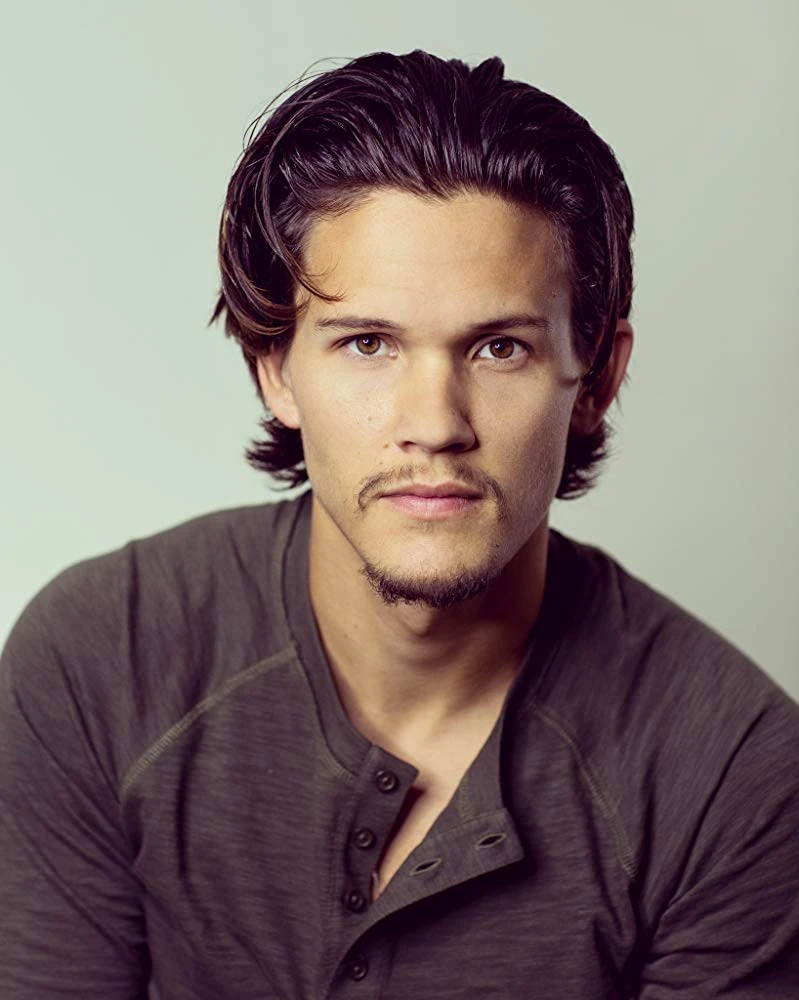 David Gridley Wiki: Age, Childhood, Parents, and Education
David Gridley was born on 3 December 1990 in the USA, to parents Katie and Tom Gridley; he has two siblings, Jenna and Jason. According to reports, the Gridley family hails from Senoia, Georgia. Katie is a licensed speech pathologist and the author of the Silly Sid book series, which David illustrated. He's very private and as a result, there is no information regarding his educational background.
Career Beginnings
David Gridley commenced his acting journey in 2013 with the titular role in the short film "O, Angelo". After his debut, David appeared in two episodes of the TV series "Army Wives", featuring main stars such as Kim Delaney, Catherine Bell, Wendy Davis, Brigid Brannagh and Sally Pressman, and revolves around the lives of army wives and their families, exploring the challenges they face while their spouses serve in the military.
He continued his career with a short film "Retribution" in 2014, while in 2015 he portrayed Allen in the film "The DUFF". This romantic comedy stars Ken Jeong, Mae Whitman, Robbie Amell, and Bella Thorne, and follows a high school student who discovers that she's considered the "Designated Ugly Fat Friend" in her group, and seeks to change her image with the help of her neighbor and friends.
In 2016, Gridley took on the role of Tyler James in the TV drama series "Guidance", starring Crawford Collins, Blaine Kern III, and George Todd McLachlan, which delves into a scandalous situation involving the widespread sharing of compromising photos of the school's most popular girl on various social media platforms.
After this, he made a few one-time appearances in "Star" and "Love Daily" and then joined the cast of the series "The Last Ship" in five episodes of its final season as SN Henry Ball. He shared the screen with such stars as Adam Baldwin, Charles Parnell, and Eric Dane in a sci-fi thriller drama series that follows the crew of a navy destroyer who are forced to confront the harsh reality of a new world after a pandemic devastates most of the Earth's population.
The following year, David appeared in the film "Your Family or Your Life", as Damon, co-starring Jennie Garth.
David Gridley (aka Tyler) keeping it fun on set of Guidance Season 2. What a goofball. He's soo Majestic. "Hey David, no skating in the halls" #GuidanceShow #AwesomenessTV #bts#Go90 12 webisodes now available on Go90

Posted by Miranda Rae Official on Tuesday, November 22, 2016
Rise to Stardom
Gridley's career was on the rise as he took on the role of Colt Axelrod in the TV series "Team Kaylie" (2019-2020). The show featured main stars such as Kai Calhoun, Alison Fernandez and Bryana Salaz and followed the adventures of Kaylie Konrad, a celebrity teenager sentenced to community service as a wilderness club leader.
Gridley also took on the role of Buck McCreadie in the film "Lady Driver" (2020); the main stars of the movie included Sean Patrick Flanery and Grace Van Dien, and follows a young woman named Ellie Lansing played by Grace Van Dien, who defies gender stereotypes and pursues her dream of becoming a racing driver.
Gridley furthered his career with the role of Nelson in the film "The Unhealer" (2020), a supernatural thriller starring Lance Henriksen, Natasha Henstridge and Adam Beach, which tells the story of a teenager named Kelly who gains mysterious healing powers after a near-fatal accident.
David then took the role of Brenton in the film "BAB" (2020). This movie, a thriller, tells the story of a dying 1950s town in which a mysterious traveler offers a proposition to a young farmhand named Donnie. In exchange for helping to overthrow the town's tyrannical leader, Donnie's mother would be released from a primitive mind rehabilitation center. The film features a cast including Nick Heyman, Sterling Macer Jr. and Sarah Dumont.
In the same year, David played the role of Ryan in the film "Stoker Hills", a thriller set in the secluded town of Stoker Hills, in which three college students initially set out to film a horror movie, but end up in a nightmare when they're kidnapped by a serial killer. Their only chance for survival hinges on the camera they left behind, and the efforts of two detectives who scour the footage for clues. The film also features Tony Todd and Steffani Brass in prominent roles.
#BenjaminLouis's #StokerHills 0% from 1 #review"Should of have stayed buried" https://t.co/1iY8UFDLPS & @StokerHillsFilm : @ScreenMediaFilm
44% from 231 users
8#Criticreviews
No @Metacritic https://t.co/3I5yertRGe

— davidaquinley2 (@davidaquinley21) January 16, 2022
David Gridley's career has experienced a remarkable ascent in recent years, marked by a series of diverse and noteworthy roles. In the gripping thriller "Wake Up" (2022), David portrayed a character who shares his name – inspired by true events, the film features a talented ensemble including Judson Mills, Janet Craig, Isaac C. Singleton Jr., and O'Shay Neal, and tells the story of a community that is rattled by the disappearance of children, unveiling a sinister darkness hidden in plain sight.
Shifting to the romance genre, David starred in "Love in Zion National: A National Park Romance" (2023), a heartwarming TV movie, in which he portrayed Adam Proudstar alongside Cindy Busby. Their journey in Zion National Park is filled with love and adventure, as they discover the beauty of both the park and their budding romance.
The same year, David portrayed Deputy Fisher in the film "Far Haven", acting alongside Bruce Boxleitner, Bailey Chase, and Martin Kove. The film centers on Hunter Braddock's return to Far Haven, where he must confront corrupt forces threatening his beloved town, after his father-in-law is brutally attacked.
Net Worth
According to authoritative sources, David Gridley's net worth is estimated at $700,000, as of late 2023.
Personal Life, Marriage, Wife, Children
David Gridley is married to Marina; although there's o information on when they married, according to reports, the two have been together since 2016, and have a son together, born in 2022.
Appearance and Body Measurements
David Gridley has dark brown hair and brown eyes. He stands at a height of 6ft 3ins (1.9m), weighs approximately 175lbs (80kgs), with vital statistics of 42-32-15.