Who is Holliday Grainger?
British actress Holliday Clark Grainger was born in Didsbury, Manchester, England, on 27 March 1988, making her zodiac sign Aries. She has 59 acting credits, and is probably known best for portraying Anastasia in the 2015 adventure family movie "Cinderella", which starred Cate Blanchett and Lily James, and was directed by Kenneth Branagh. It follows Ella whose father's just died, and who'ss now being raised by her cruel stepmother and two half-sisters; the movie won nine of its 47 award nominations, including an Oscar nomination for Best Achievement in Costume Design.
Holliday's today highly active in the film industry, and is currently shooting for the upcoming movie "Emm".
Education and early life
Holliday was raised in Didsbury solely by her mother Gian Grainger who's a graphic designer, as her parents divorced not long after she was born; her father's name remains undisclosed, and because Holliday hasn't spoken about having siblings, it's believed that she's an only child.
She was six when she made her debut TV series appearance, playing Kirsty in 15 episodes (1994-1997) of the comedy "All Quiet on the Preston Front", and was nine when she made her debut film appearance, playing Harriet in the 1997 comedy "The Missing Postman".
Holliday studied at Paris Wood High School, and appeared in numerous plays performed there; she matriculated in 2006, and then enrolled at University of Leeds; Holliday eventually transferred to the Open University, from which she graduated with a Bachelor's degree in English literature in 2010.
Roles in TV series
From 1998 through 2000, Holliday played Princess Kate in 20 episodes of the family fantasy comedy "Roger and the Rottentrolls", which starred Martin Clunes and John Thomson, and follows a 10-year-old boy, who's crashed his bicycle in the valley of Troller's Ghyll and has become King of the Rottentrolls; the series won one of its two award nominations.
Holliday was then cast to appear in an episode of various series, such as the drama "Casualty", the crime mystery "Dalziel and Pascoe", and the romantic drama "Sparkhouse".
From 2003 through 2005, she starred as Megan Boothe in 27 episodes of the drama "Where the Heart Is", which also starred Christian Cooke and Lesley Dunlop, and was created by Ashley Pharoah and Vicky Featherstone. It follows the people living in the city of Skelthwate, the series aired from 1997 through 2006, and was nominated for seven awards. The remainder of the 2000s saw Holliday appear in an episode of various series, such as the drama "Doctors", the adventure comedy mini-series "Johnny and the Bomb" and the 2006 crime drama "New Street Law".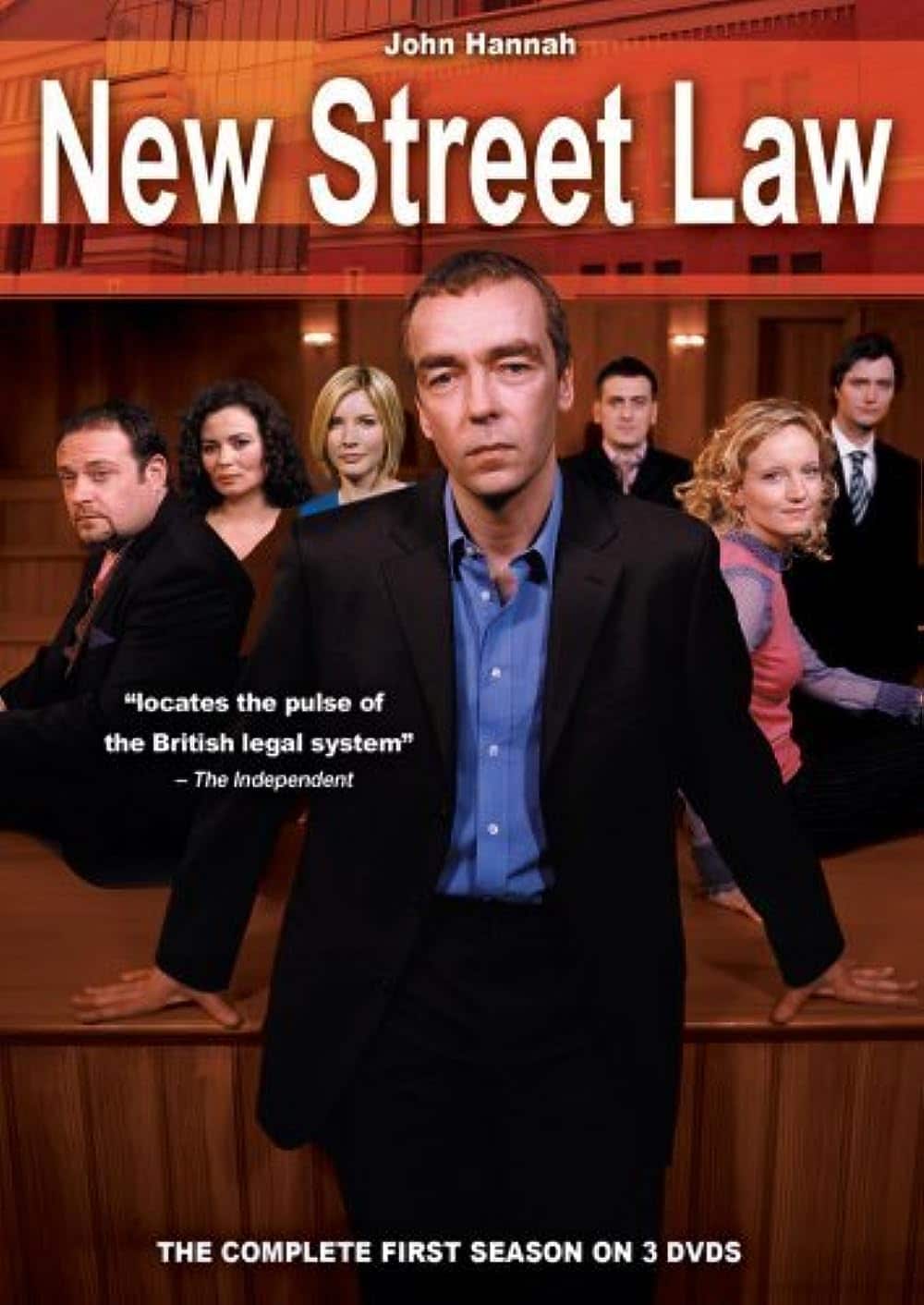 From 2011 through 2013, Holliday starred as Lucrezia Borgia in 29 episodes of the historical drama "The Borgias", which also starred Jeremy Irons and Francois Arnaud, and was created by Neil Jordan. It follows the life of Pope Alexander VI in 15th century Italy, and the series won 16 of its 71 award nominations.
Holliday's also known for playing both Lady Gravesend and Bridget Watson-Scott in two episodes of the 2018 drama mini-series "Patrick Melrose", which starred Benedict Cumberbatch and Jennifer Jason Leigh, and follows the life of the son of an aristocratic family; the mini-series won 13 of its 46 award nominations.
Some of Holliday's most recent TV series roles have been in nine episodes of the drama "Impact Winter", 12 episodes of the crime mystery thriller "The Capture", and 15 episodes of the crime mystery "C. B. Strike", all released in 2022.
Roles in movies
Holliday portrayed Young Maggie in the 2000 drama "Daddyfox", and some of her following roles were in the 2003 drama "The Illustrated Mum", the 2005 drama "Magnificent 7", and the 2007 comedy "The Bad Mother's Handbook".
In 2009, she played Molly in the popular crime drama "Awaydays", which starred Nicky Bell and Liam Boyle, and was directed by Pat Holden. It follows the lives of several hooligans during the early years of Margaret Thatcher's premiership; the film won only a single award. Also in 2009, Holliday appeared in the comedy "Mark's Brilliant Blog", and the thriller "The Scouting Book for Boys".
She portrayed Diana Rivers in the evergreen 2011 romantic drama "Jane Eyre", which starred Mia Wasikowska and Michael Fassbender, and was directed by Cary Joji Fukunaga. It follows a governess who's softened the heart of her employer, and the film won 10 of its 26 award nominations, including an Oscar nomination for Best Achievement in Costume Design. Holliday could then have been seen appearing in the historical crime drama "Bel Ami", the romantic drama "Anna Karenina", and another romantic drama "Great Expectations", all released in 2012.
The year 2016 saw her play Miriam Webber in the critically acclaimed historical action "The Finest Hours", which starred Chris Pine and Casey Affleck, and was directed by Craig Gillespie. It follows the Coast Guard as they're making a rescue attempt after two oil tankers were destroyed off the coast of Cape Cod in 1952, and the movie won two awards.
Some of Holliday's most recent film roles have been in the 2017 historical romantic drama "Tulip Fever", the 2018 drama "Tell It to the Bees" and the 2019 comedy "Animals".
Other credits
Some of Holliday's most recent talk-show appearances have been in "Film '72", "Made in Hollywood" and "The One Show".
Awards and nominations
Holliday's been nominated for six awards, including a 2011 Monte-Carlo TV Festival Golden Nymph Award for Outstanding Actress – Drama Series for "The Borgias", a 2013 Empire Award for Best Female Newcomer, for "Great Expectations", and a 2014 Critics Choice Television Award for Best Actress in a Movie/Miniseries, for "Bonnie & Clyde".
Love life and husband
Holliday shies away from speaking about her love life in public, but we still know that she's today married and has children. She met British actor Harry John Newman Treadaway sometime in the first half of the 2010s and the two were together for two or three years prior to exchanging vows in a private ceremony in 2015; Harry has 34 acting credits, and is perhaps known best for playing Paul in the 2014 fantasy horror movie "Honeymoon", which was nominated for five awards.
Holliday and Harry decided to wait for children as they were both focused on their careers when they married; it was only in May 2021 that Holliday gave birth to their twins – it's interesting to note that Harry has a twin brother, famous British actor and singer Luke Antony Newman Treadaway.
There are no other men whom Holliday's perhaps been with, that we know about; she's married to Harry John Newman Treadaway as of August 2023, and they have twin children.
Interesting facts and hobbies
Holliday only chose to transfer from Leeds University to the Open University because of her hectic filming schedules.
She wasn't the original choice for Bonnie Parker in the popular 2013 movie "Bonnie & Clyde"; the role initially went to Hilary Duff, but she was then replaced by Holliday.
Holliday dislikes social media networks, and thus doesn't have an Instagram account; her fan page has recently been launched, and numbers over 30,000 followers, while there are over 600 pictures and videos uploaded onto it; most feature Holliday acting.
She's a philanthropist and has volunteered with a number of charity organizations together with her husband.
Holliday likes to travel and has been to nearly all European countries, as well as to a number of US states.
Kate Winslet's one of her favorite actresses, and some of Holliday's favorite movies include "Little Children", "The Reader" and "Revolutionary Road".
Appearance and wealth
Holliday's age is 35. She has blue eyes and brown hair, is 5ft 1in (1.55m) tall, and weighs around 105lbs (48kgs).
Holliday's net worth's been estimated at over $5 million, as of August 2023.