Winning a worldwide famous singing competition is a goal which many want to accomplish, yet very few can do so. Luckily for us, not only did Iam Tongi become the winner of the 21st season of "America's Idol", but also made history by becoming the first Hawaiian to do so.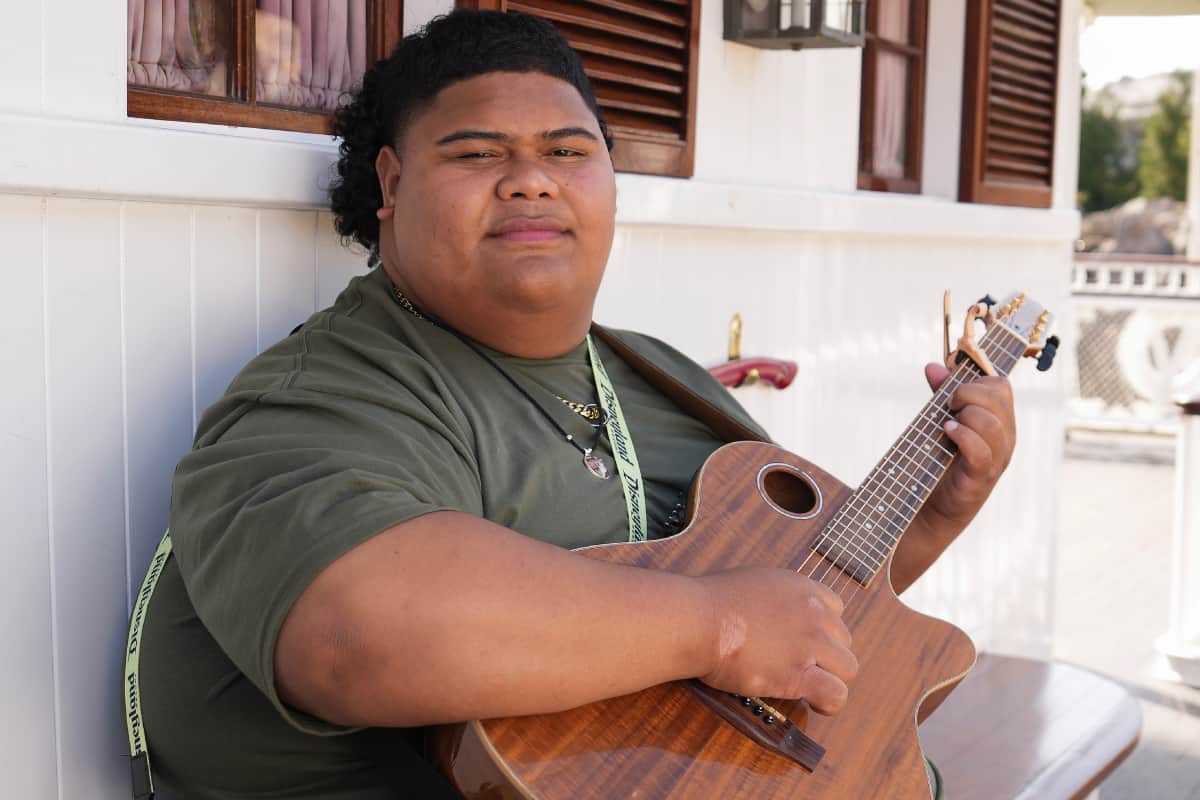 While Iam's accomplishments so far are only the beginning of a promising career, he has also become the focus of many curious eyes. The questions thrown his way aren't few, yet many have to do with his life after the show and whether fame has affected him in positive and not-so-positive ways.
So what has been going on with Iam Tongi after his successful "American Idol" stint? And what is the next step in his career? Stay here to find out!
He Has Many Shows Now
Winning a coveted competition as "American Idol" has its perks such as signing a record deal and $250,000 in cash. While Iam Tongi has been enjoying those prizes since becoming the show's 21st-season winner, it's his charisma and growing popularity that has landed him the opportunity to perform his songs on several stages around the US.
Right after his victory was announced on a 21st May 2023 episode, Iam went back to his native town of Kahuku, Hawaii, to host his first individual show at a local resort. The event called 'Ohana Day' was reportedly attended by thousands of people from all over the state, who had fervently followed Iam's journey in the show. As well, Iam sang the National Anthem at the Home Run Derby event held in Seattle by the Major Baseball League
More successful were awaiting Iam after that, starting with the special "I am Iam" on KITV, passing then to start his tour I am Tongi, which took him everywhere in the US, from Virginia to California. He also announced international shows to be held late that year, leaving no doubts about how promising his career is.
He's Very Popular Now
Performing dozens of shows in the next couple of months following his "American Idol" victory is a big deal, but that isn't the only thing which tells us how famous Iam Tongi is.
With that being said, Iam's popularity started growing right after his first appearance in the show was aired in February 2023. The video of his audition didn't take long to gain millions of views online, and to this day keeping its title of both the most-watched video of the season and the show's official channel on YouTube
Iam's social media were positively affected by his increasing fame, reportedly passing from around 8,000 followers to over 100,000 on Instagram in the next couple of days following his televised audition. These days his social media numbers are massive, with him having over 850,000 followers on Instagram and one million users following him on TikTok, on top of gaining over 260,000 subscribers on his YouTube channel.
Last but not least, Iam Tongi now has more than 300,000 monthly listeners on Spotify, though that number just keeps growing and growing.
He Contributes To Social Causes
Whole Iam Tongi's career is still in its early stages, he has made good use of his increasing fame to help others in any way he can. Thanks to his "American Idol" victory, Iam had the chance to gift 200 guitars while partnering with Gibson Guitars and other artists during the event Free Guitars 4 Kids, held in Nashville in June 2023.
Later in August 2023, Iam started a fund-collecting campaign to help Maui, amid the wildfires which devastated the island at the time. As Iam affirmed on Facebook, he didn't have the financial means to help his fellow Hawaiians as much as he wanted, yet he found out that spreading awareness about the situation and sharing information about the way to help raise funds was an effective way to help.
As well, Iam appeared in "Good Morning America" talking about the situation and encouraging people to help in any way they could.
He's Been The Subject Of Controversy
Judging by Iam Tongi's increasing popularity, there's no doubt that not only he's well received by the "American Idol" audiences but also that many were rooting for him to win.
Nevertheless, competitions always have their not-so-positive aspects and no victory is completely accepted by everyone, including Iam's. Reportedly, "American Idol" received a bit of a backlash online from fans who thought that he didn't deserve to win the competition. The negative comments include claims that the voting was 'rigged' and that some of Iam's former competitors were more deserving of the "Idol" title from the show, along with comments about how Iam's victory was supposedly the result of his sad family story.
However, not only did Iam not address these claims, but he also received the support of many people along the way. According to The Kent Reporter, after Iam's audition, his family was contacted by many people who felt identified by his story or simply connected to his music, something which made Iam 'feel better', as he initially didn't want to bring up the topic about his father's death in the show, but had no other option to do so after being prompted to it by the judges.
Becoming the subject of controversy isn't a good thing, but that's just one of the not-so-pleasant aspects of reaching the levels of fame that Iam has achieved.
Got me one golden ticket!!! Hollywood here I come. #iamtongi #iamonidol #AmericanIdol pic.twitter.com/B6bO30BA70

— Iam Tongi (@wtongi) February 20, 2023
He Gets To Perform With Legends
One of the big changes in Iam Tongi's life after winning "America's Idol" is getting to meet with big stars. The most notable of these cases is James Blunt, who on the final night of the competition shared the stage with Iam while singing "Monsters", the song which not only gained Iam the approval of the judges during his audition but also conquered their hearts due to its heart touching lyrics.
As if that wasn't great enough, Iam and James' recorded version of "Monsters" was officially released on 25 August 2023. It's a dream come true for Iam, who first shared his cover of the song on TikTok in 2020, without thinking it would change the course of his life in a short time.
One of the greatest things about winning "American Idol" for Iam, was getting to share his story with everyone. From his beginnings in music learning the guitar by himself, to receiving the support of his parents, moving out of his native Hawaii to Seattle to afford living costs, and then losing his father in late 2021, these last couple of years have been filled with wild and sometimes very sad experiences for Iam.
That being said, Iam's story is also an inspiring one. Just a couple of months before auditioning for "America's Idol", he had considered quitting music altogether. It was his mother who encouraged him to keep singing and signed him up to be in the show, regardless of the fact he had already auditioned for it years before without positive results.
Singing "Monsters" on the stage of "American Idol" was also one of the things Iam didn't plan to do, due to the heartful meaning of the song and how it connected him to his late father Rodney. However, Iam's mother was again the one who encouraged him to sing the words which came directly out of his heart.
Just as Iam Tongi told TV Insider, the biggest change his "American Idol" experience caused in his life, was giving him the chance to share his experiences with others and inspire them to do it as well. Surely enough, that makes him one of the most unforgettable winners of the show.