Robert Carlyle
The famous Scottish character actor Robert Carlyle, was born on 14th April 1961, in Maryhill, Glasgow, and has a number of notable projects under his belt, including roles in "Trainspotting" and "The Full Monty".
Robert's mother, Elizabeth, worked for a bus company and left her husband and son when the latter was just four years old. From then on, Robert was raised by his father, a painter and decorator named Joseph; it remains unclear whether or not Elizabeth and Robert forged a relationship in later years.
Aged 16, Robert began working for his father after matriculating from North Kelvinside Secondary School without any qualifications, but later began attending night classes at Cardonald College. In his early twenties, the actor also studied at the Glasgow Arts Centre, and the Royal Scottish Academy of Music and Drama.
Career
Although many sources erroneously state that Robert made his film debut in the 1991 movie "Riff-Raff", that was actually his first starring role: a year prior, the actor had played Big Woodsy in the Larry Winters biopic "Silent Scream", and guest-starred in an episode of the Scottish detective fiction series "Taggart".
In 1991, Robert and a group of friends founded Raindog, a theatre company that branched out into TV and film work. Over the next few years, the Glasgow native guest-starred in "99-1", "The Bill", and "Screenplay", and had a supporting role as a gay lover in "Priest". However, the actor's first notable project was in October 1994, when he played a serial killer who killed Christopher Eccleston's character in the crime series "Cracker".
After showcasing his artistic range and intensity in the latter, Robert was cast as policeman Hamish Macbeth in the BBC comedy-drama series of the same name. The show ran for three seasons between 1995 and 1997, loosely based on M.C. Beaton's famous mystery novels; the star-studded line-up saw Robert work alongside Shirley Henderson, Barbara Rafferty and David Ashton, to name a few.
While filming for "Hamish Macbeth", however, Robert had two of his most memorable roles to date: one playing the psychopath Francis Begbie in "Trainspotting", a bleak comedy-drama following the lives of heroin addicts in Edinburgh; and another playing Gaz in "The Full Monty", which earned him a BAFTA Award in the Best Actor in a Leading Role category.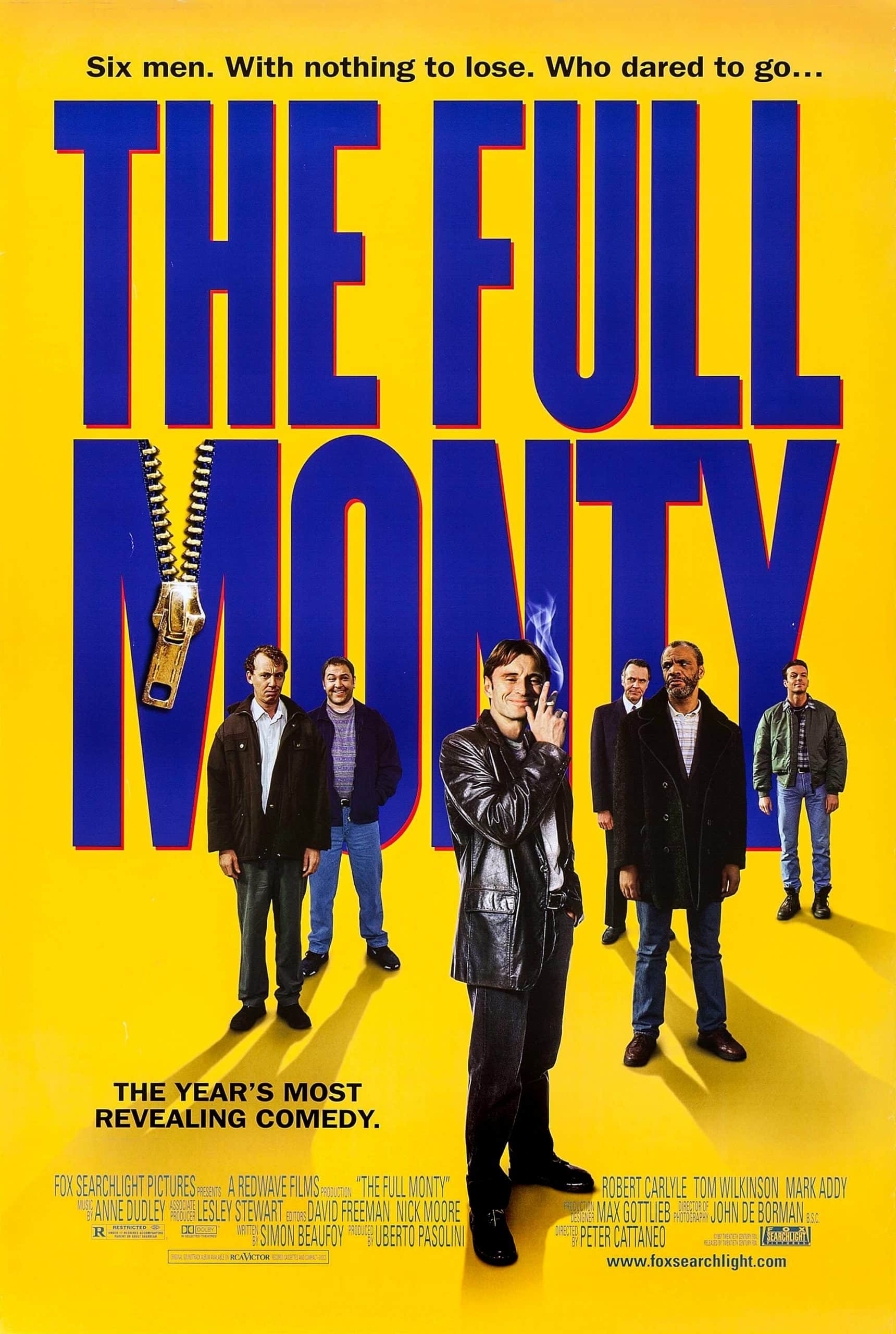 The juxtaposition of Francis and Gaz's stories only highlighted Robert's acting talents: Francis, a violent alcoholic, received a lengthy prison sentence after numerous assaults and an armed robbery, whereas Gaz had a happy ending, and was able to sort out his personal and financial issues.
Following "The Full Monty", Robert played Malachy McCourt in "Angela's Ashes" and Renard in "The World Is Not Enough". The early 2000s saw the Scottish actor embrace his most villainous role to date, that of Adolf Hitler in the miniseries "Hitler: The Rise of Evil"; he also appeared in an Oasis music video, and had roles in "Black and White" and "Once Upon a Time in the Midlands".
In 2006, Robert played the main antagonist, Durza, in the action fantasy film "Eragon". The movie brought in $250 million at the box office, thus being considered a financial success; however, it was so heavily criticized by fans of the 2002 novel of the same name, that the planned cinematic sequels were cancelled. The following year, Robert starred as Don Harris in the zombie movie "28 Weeks Later", which also did well, but was hampered by the release of "Spider-Man 3".
In yet another starring role, Robert portrayed marine engineer Robert Morrison in the 2007 disaster film "Flood", which bombed at the box office and made an almost $16 million loss. For the next few years, the Scotsman decided to focus on TV roles, playing Dr. Nicholas Rush in "Stargate Universe", and beginning a seven-year voiceover stint on "Once Upon a Time", in which he brought the classic fairytale character Rumpelstiltskin to life.
According to the actor, he was inspired to create Rumpelstiltskin's voice by his son. In similar vein, Robert voices Dracula and Gabriel Belmont in the videogames "Castlevania: Lords of Shadow", "Mirror of Fate", and "Lords of Shadow 2".
In 2017, Robert reprised his role as Francis Begbie in "T2 Trainspotting", starring the original ensemble and a new character played by Bulgarian actress Anjela Nedyalkova. Despite over two decades having passed since the original, "T2 Trainspotting" well-received was thanks to its nostalgia factor (the movie included clips and archive sound from the first film) and realistic character development.
Since 2020, Robert has starred as Prime Minister Robert Sutherland in the Sky One political thriller series "COBRA". The dramatic series plunged viewers – and Robert's character – into a chaotic world from the beginning: in season one, the navigational systems and electric grid are destroyed by a massive solar flare that creates social and political turmoil when most of Britain is left without power. Meanwhile, Robert must help his daughter narrowly avoid prison and a public scandal after one of her friends overdoses on cocaine and fentanyl that she herself provided at an illegal party.
June 2023 brought with it one of Robert's most-awaited projects to date: the comedy-drama Hulu series "The Full Monty", set 26 years after the film. Meanwhile, the actor is currently working on "Toxic Town", a drama series written by Jack Thorne which follows three young mothers involved in the Corby toxic waste case.
Personal Life
Robert, who was appointed a Most Excellent Order of the British Empire (OBE) in 1999 for his contributions to the arts, married his long-time girlfriend and make-up artist Anastasia Shirley in 1997. The couple have three children named Pearce, Harvey, and Ava, all born between 2002 and 2006; despite Robert's celebrity status, he has always striven to raise his children as normally as possible, so they rarely make headlines or are seen in public.
Thanks to his lengthy acting career, Robert has a $10 million net worth. The actor is 5ft 7in (169cm) tall and weighs about 170lbs (77kgs).