Just a simple reminder that article is created and owned only by biographytribune.com. Article cannot be re-published in any other pages or documents. Copyright is protected by DMCA. All found copies will be reported.
Original source: https://biographytribune.com/where-is-actress-deidre-hall-now-her-bio-spouse-twin-net-worth-today-sons-story/
Who is Deidre Hall?
Deidre Ann Hall was born on the 31st October 1947 in Milwaukee, Wisconsin USA, and is an actress, most famous for her role of Dr. Marlena Evans in the cult TV series "Days of Our Lives" (1976-2018) as a series regular for over 40 years. However, she has also appeared in over 40 other film and TV titles, all helping her reach stardom.
Where is Deidre Hall Now?
Although Deidre is now over 70, she is still active and going strong in the entertainment industry. She has featured in over 3,800 episodes of the "Days of Our Lives", and is now working on several projects, including the short film "Harmony", which is yet to receive a release date.
Deidre Hall Bio: Early Life, Twin Sister Andrea, Parents, and Education
Deidre and her twin sister Andre, are third and fourth children of five, born to Jean and John Hall. She grew up in Lake Worth, following the family move before Deidre was old enough for high school, so she attended Lake Worth High School, matriculating in 1965, then enrolling at Palm Beach Junior College, where she studied psychology before she opted to pursue a career as an actress. It was back in the early '50s that Deidre and Andrea appeared together in press material for the 1952 Hudson Twin-H-Power engine.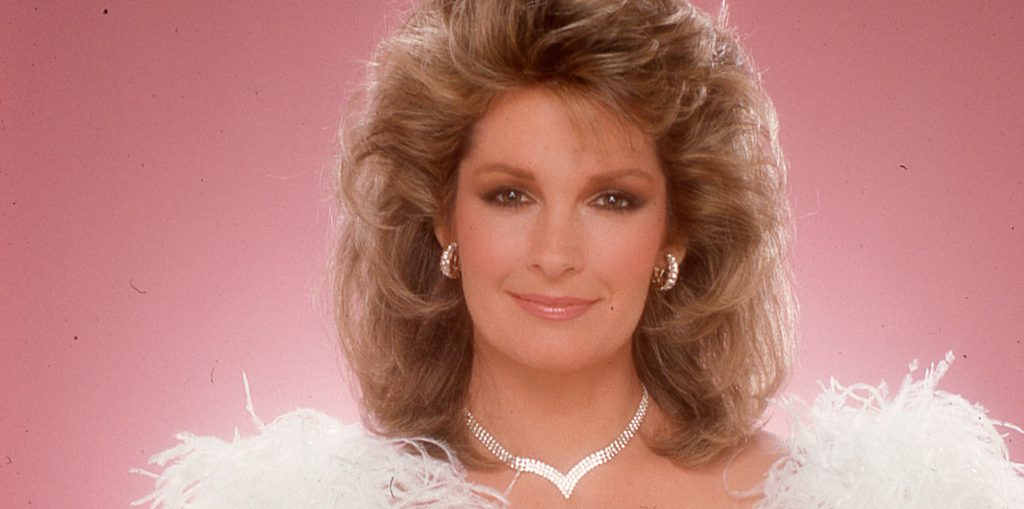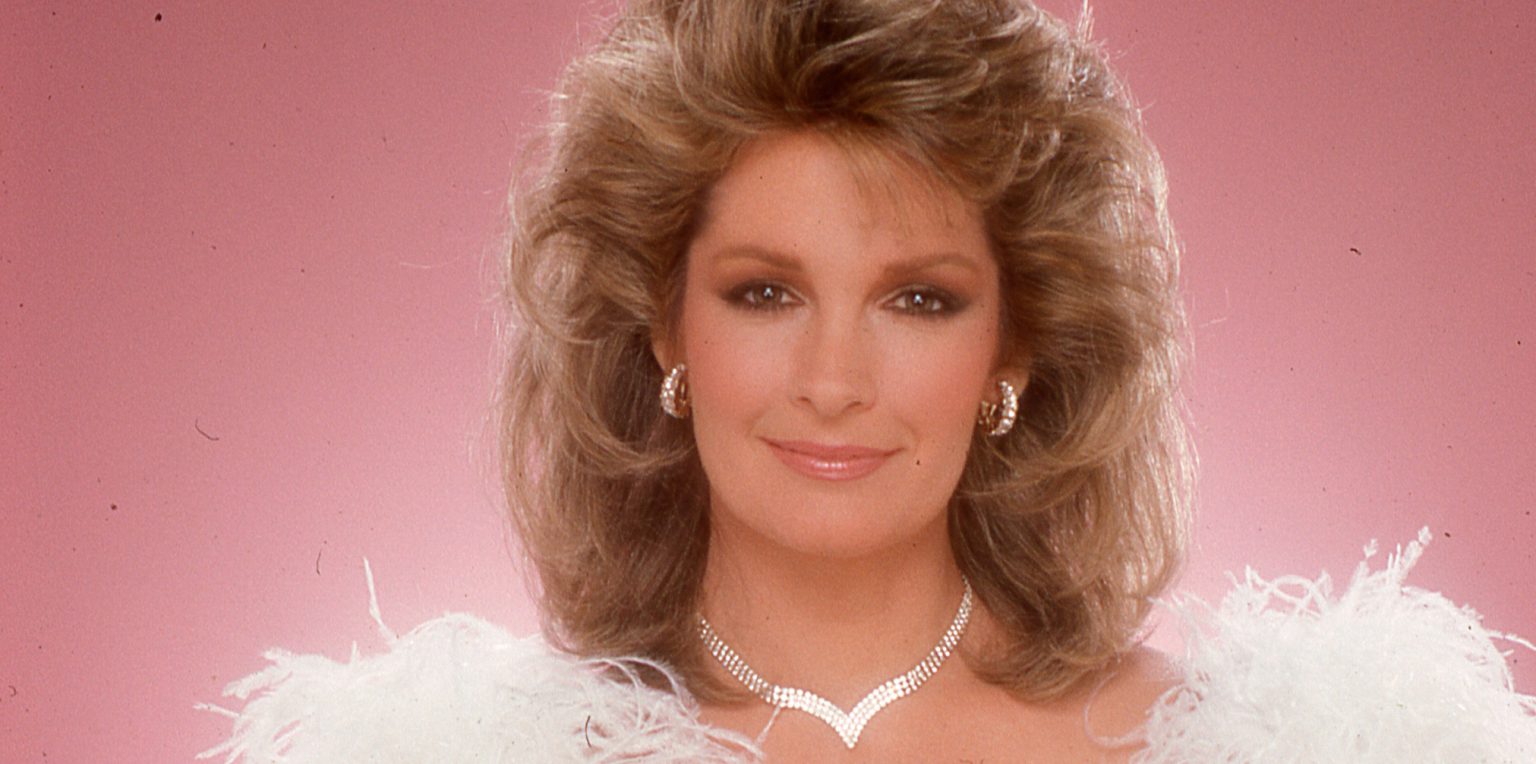 Career Beginnings
During her time at college, Deidre would often travel to Los Angeles, trying to find modeling jobs and commercial gigs, which led to television shows and leaving education. Deidre's debut was in the series "San Francisco International Airport" in 1970, and she then appeared in several TV series, but her first recurring role was in "Emergency!" (1972-1973), appearing in six episodes as Nurse Sally Lewis. She continued to build a name for herself as an actress during the early and mid- '70s and with roles in daytime soap opera "The Young and the Restless", and then a portrayal of Gloria in the film "Special Delivery" in 1976, she was extremely close to her breakout role. Before that happened, she was the superheroine Electra Woman in "Electra Woman and Dyna Girl" (1976), a children show created by Marty and Sid Krofft, a famous Greek-Canadian sibling duo of puppeteers and TV writers.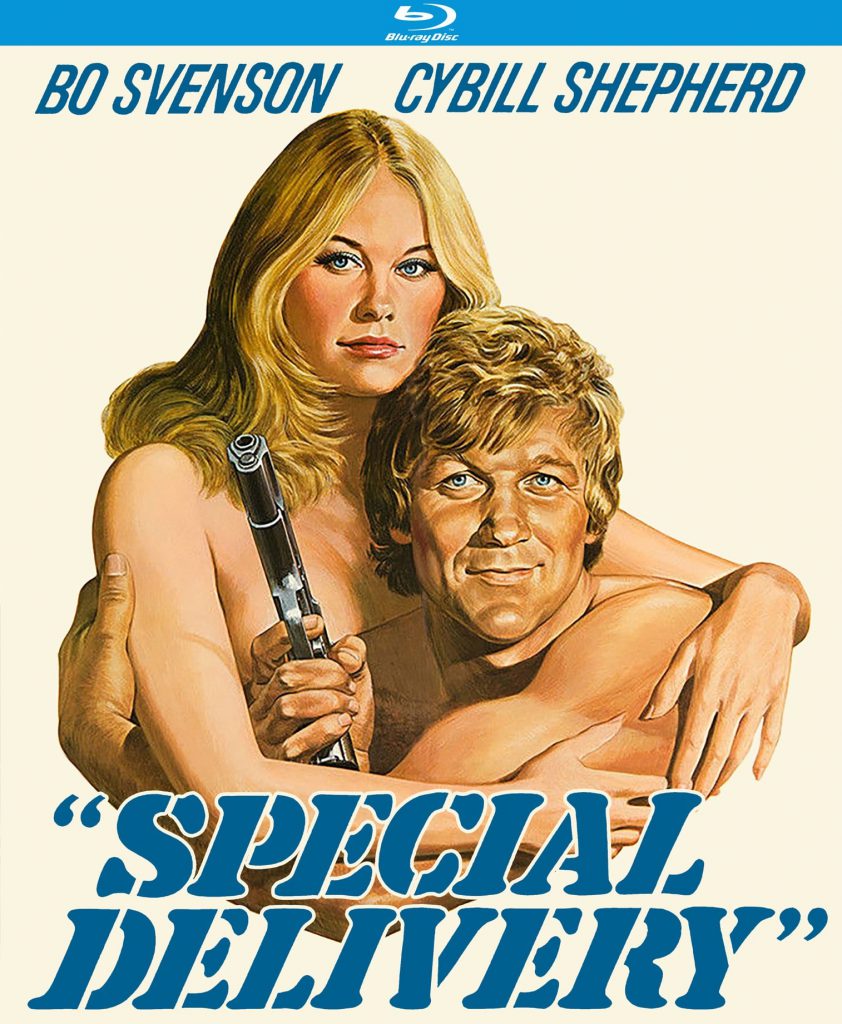 "Days of Our Lives"
It was in 1976 that Deidre made her first appearances as Dr. Marlena Evans in the number one NBC daytime soap opera "Days of Our Lives", remaining on the series until the mid- '80s, when she faced difficulties in managing her schedule with other projects, particularly "Our House". Nevertheless, she returned to the series in 1991, and since then has been a regular, with her character Marlena Evans one of the cult roles in daytime television, so Deidre is an absolute queen of the soap operas; she is the highest paid actress in the soap opera category at $60,000 per month. Deidre has won several prestigious awards for her work on "Days of Our Lives", including five Soap Opera Digest Awards, and three Daytime Emmy Award- nominations. She also received a Star on the Hollywood Walk of Fame in 2016.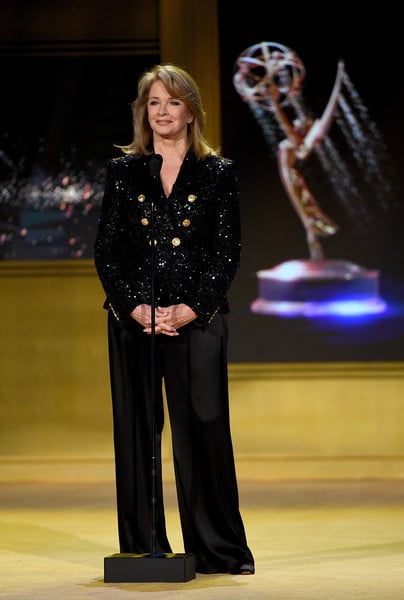 Other Projects
Besides "Days of Our Lives", Deidre has had many other successful roles; from 1986 to 1988 she portrayed Jessie Witherspoon in the daytime drama series "Our House", after which she appeared in the crime-drama series "Wiseguy" in 1989, as Claudia Newquay, while she started the '90s with roles in several television films, such as "And the Sea Will Tell", "For the Very First Time" (1991) both in 1991, then "Woman on the Ledge" in 1993, before in 1995 producing and starring in "Never Say Never: The Deidre Hall Story", which tells about her struggles to become a mother. Since then she became entirely focused on "Days of Our Lives", though has turned to other projects, in 2013 with the part of Fiona Fleming in the TV series "Dating in the Middle Ages", and most recently in the role of Victoria in the television film "My Christmas Dream" (2016).
Deidre Hall Net Worth Today
Deidre primarily focused on the soap opera roles, she has also tried herself in different fields of acting and has had a fruitful career that is still active. She has appeared in more than 40 film and TV titles, most of which have contributed to her popularity and wealth. So, have you ever wondered how rich Deidre Hall is, as of mid- 2018? According to authoritative sources, it has been estimated that Deidre's net worth is as high as $12 million.
Wednesday buds!!! @nbcdays n pic.twitter.com/zQVcQshIH2

— Deidre Hall (@DeidreHall) April 6, 2016
Do You Know About Deidre's Personal Life, Marriage, Husband, Sons?
Deidre has had many troubles in her personal life; aside from being married four times, she has also experiencing health problems in relation to her inability to have children. Her first husband was William Hudson (1966-1970), then two years later she married singer Keith Barbour, which lasted until 1977. Another childless marriage was to Michael Dubelko, a producer, and writer, from 1987 until 1989, and her fourth husband was author and screenwriter Steve Sohmer; the two married in 1991 and had two children a through surrogate mother, both sons, David Atticus, and Tully Sohmer, born in 1992 and 1995 respectively. However, the two divorced in 2006, since when Deidre has apparently remained single.
Internet Popularity
Since becoming a world-famous actress, Deidre has built a fan base on social media platforms, especially Instagram and Twitter. Her official Instagram page has more than 50,000 followers, with whom she has shared details from her career, such as the insight of the newest episodes of "Days of Our Lives", but also shared pictures from her time off. Deidre is also active on Twitter, on which she close to 90,000 followers, used for more personal reasons, such as sharing her support towards animals, among many other popular tweets. So, if you aren't already a fan of this prominent television star, then this is a fantastic opportunity for you to become one, just skip over to her official pages.