• Melissa Sue Anderson is best known for her role in the series "Little House on the Prairie" during the late '70s and early '80s
• She has appeared in various television shows and commercials, and won an Emmy Award for "Which Mother Is Mine?"
• She won a TP de Oro award and was inducted into the Western Performers Hall of Fame
• She is married to television producer and writer Michael Sloan and has two children
• Has a net worth estimated to be over $1.5 million

Known for movies
Short Info
| | |
| --- | --- |
| Died | October 20, 1928, De Smet, South Dakota, United States |
| Spouse | Michael Sloan |
| Mark | Bright blue eyes |
| Fact | Inducted (as a cast member of Little House on the Prairie (1974)) into the Hall of Great Western Performers of the National Cowboy and Western Heritage Museum in 1998. |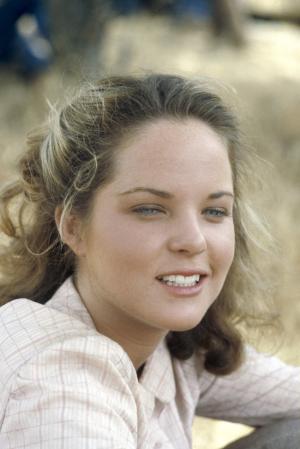 Who is Melissa Sue Anderson?
Melissa Sue Anderson was born on 26 September 1962, in Berkeley, California, USA, and is an actress, probably still best known for finding popularity in the series "Little House on the Prairie" during the late '70s and early '80s, in which she played Mary Ingalls.
#FBF to my daugther @PiperSloan's wedding!! #WeddingHARMONy pic.twitter.com/mvB5tg4N0b

— Melissa Anderson (@MelissAnderson) November 25, 2016
Early Life and Entertainment Beginnings
Melissa Sue was born as the younger of two daughters – her family relocated from the San Francisco Bay area to Los Angeles, but when she was 13 her parents divorced, and she was mainly raised by her mother who was Roman Catholic. While taking up dance classes, her teacher urged her parents to try and find an agent for her, leading her to appear in several commercials, including for Mattel and Sears. Soon after that, she started getting offers for television roles, and was a guest in an episode of "Bewitched", and also played the role of Millicent, a girl who kissed Bobby in the series "The Brady Bunch". During the same year, she appeared in an episode of "Shaft", which led to her role in "Little House on the Prairie", the story revolving around a family living on a ranch during the 1870s to the 1880s, and on which she would work for the next eight years.
Other Acting Projects
While working on "Little House on the Prairie", Michael Landon asked Anderson to appear in an autobiographical film entitled "The Loneliest Runner", in which she played the first girlfriend of John Curtis, played by Lance Kerwin – the duo would later play love interests once more in the television movie "James at 15" released the following year. For her work on "Little House on the Prarie" she was nominated for an Emmy Award for Best Leading Actress.
In 1979, she was then cast in the "ABC Afterschool Special" entitled "Which Mother Is Mine?", a series which often presented controversial situations of interest to children and teenagers, and  her performance lead her to win an Emmy Award. Afterwards, she appeared in a television movie entitled "Survival of Dana", as a North Dakota transfer student named Dana Lee Gilbert. In 1980, she won a TP de Oro award which is considered of the most prestigious awards for television in Spain thanks to her role in "Little House on the Prairie", which led to her appearing as a guest in the Spanish show "625 Lineas".
End of Little House on the Prairie
The following year, Melissa Sue got a nomination for her role in the slasher film entitled "Happy Birthday to Me". With her leaving "Little House on the Prairie" after her seventh season, she went on to  appear in other television series, including "The Equalizer", "Murder, She Wrote", and "CHiPs". She also forayed into production work, serving as an associate producer of the last Michael Landon television project entitled "Where Pigeons Go to Die", which aired in 1990. In 1998, she was inducted into the Western Performers Hall of Fame, and the following year, starred in the television series "Partners", but which was short lived.
In the latter part of her career, her acting work became sporadic. One of her last television projects was in the 2006 miniseries entitled "10.5 Apocalypse", playing First Lady Megan Hollister. She also appeared in several independent productions, and had an uncredited role in the 2014 film "Veronica Mars", in which she played Stosh's mother.
In 2010, she released an autobiography entitled "The Way I See It: A Look Back at my Life on Little House", which is based on her years as a child star, but also describes behind-the-scenes stories regarding stars, guest stars and crew members. She also mentioned in an interview, that one of her most challenging roles was when her character went blind during the fourth season of "Little House on the Prairie".
Personal Life
For her personal life, it is known that in 1990 Anderson married television producer and writer Michael Sloan who worked on shows such as "The Hardy Boys/Nancy Drew Mysteries" and "The Equalizer" among many others. They have two children together. In 2002, the family moved to Montreal and eventually became naturalized Canadians five years later, during Canada Day. According to reports, she has mainly foregone her acting work in favor of being a stay-at-home mom and looking after her family.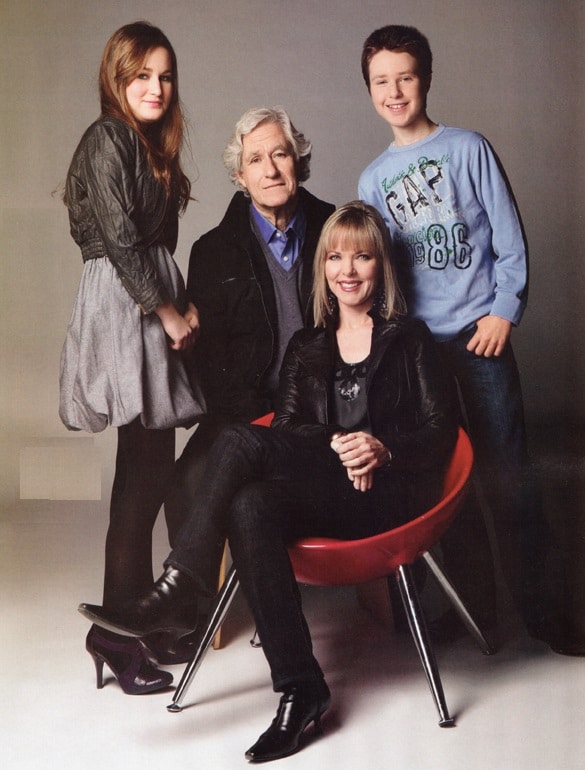 The Net Worth of Melissa Sue Anderson
How rich is Melissa Sue Anderson? As of late-2018, sources estimate a net worth that is over $1.5 million, earned through a successful career in acting. She has also appeared in numerous film projects and other television shows, and assuming that she continues her endeavors, it is expected that her wealth will also continue to increase.
General Info
| | |
| --- | --- |
| Full Name | Mary Ingalls |
| Died | October 20, 1928, De Smet, South Dakota, United States |
| Height | 1.6 m |
| Profession | Actor, Author |
| Nationality | American |
Family
| | |
| --- | --- |
| Spouse | Michael Sloan |
| Children | Piper Sloan, Griffin Sloan |
| Parents | Caroline Ingalls, Charles Ingalls, Marion Anderson, James Anderson, 22. Hello and Goodbye, 21. May I Have This Dance?, 20. For the Love of Blanche |
| Siblings | Laura Ingalls Wilder, Carrie Ingalls, Grace Ingalls, Freddy Ingalls |
Accomplishments
| | |
| --- | --- |
| Nominations | Primetime Emmy Award for Outstanding Lead Actress in a Drama Series, TV Land "Character You'd Pay to Do Your Homework for You" Award |
| Movies | Little House on the Prairie, The Loneliest Runner, Happy Birthday to Me, Midnight Offering, Chattanooga Choo Choo, Dark Mansions, Forbidden Nights, Dead Men Don't Die, Earthquake in New York, 10.5: Apocalypse |
| TV Shows | X-Men, Little House on the Prairie |
Social profile links
Marks
| # | Marks / Signs |
| --- | --- |
| 1 | Bright blue eyes |
Facts
| # | Fact |
| --- | --- |
| 1 | Lives in Montreal, Canada with her husband and their two children. Rarely acts in order to be a stay-at-home mom. [May 2007] |
| 2 | Was on the Today (1952) Show, promoting her new book, "The Way I See It: A Look Back at My Life on Little House", release date on May 4, 2010 (hardcover) (May 3, 2010). [May 2010] |
| 3 | Became a naturalized Canadian citizen in 2007. |
| 4 | Auditioned for the role of Sarah Tobias in The Accused (1988). |
| 5 | The only actor on Little House on the Prairie (1974) to receive an Emmy Nomination for the show. |
| 6 | Turn down the role of Emmelyn in The Blue Lagoon (1980). |
| 7 | Has two children, daughter Piper Sloan and son Griffin Sloan, with husband Michael Sloan. |
| 8 | 1984 NATO Female Star of the Year for her starring role in the feature film Chattanooga Choo Choo (1984). |
| 9 | She was Tommy Pratter's girl in Roger Donaldson's Marie (1985). |
| 10 | Inducted (as a cast member of Little House on the Prairie (1974)) into the Hall of Great Western Performers of the National Cowboy and Western Heritage Museum in 1998. |
Pictures
Movies
Actress
| Title | Year | Status | Character |
| --- | --- | --- | --- |
| The Brits Are Coming | 2017 | post-production | |
| Veronica Mars | 2014 | | Stosh's Mother (uncredited) |
| Marker 187 | 2010 | Short as Melissa Anderson | |
| Marco Polo | 2007 | TV Movie | Mother (voice, uncredited) |
| Crazy Eights | 2006 | | Hospital Patient (uncredited) |
| 10.5: Apocalypse | 2006 | TV Mini-Series | First Lady Megan Hollister |
| Thin Ice | 2000 | TV Movie | Tanya Ferguson |
| Partners | 1999 | TV Series | Cheryl Darrin |
| Earthquake in New York | 1998 | TV Movie | Dr. Marilyn Blake (as Melissa Anderson) |
| Killer Lady | 1995 | | American Lady |
| X-Men 2: Clone Wars | 1995 | Video Game | Emma Frost (voice, as Melissa Anderson) |
| Animated Stories from the Bible: Music Video - Volume 1 | 1994 | Video | Snake (voice) |
| X-Men | 1993-1994 | TV Series | Snowbird |
| Burke's Law | 1994 | TV Series | Michelle Ryder |
| X-Men | 1993 | Video Game | Emma Frost (voice, as Melissa Anderson) |
| Manuel, le fils emprunté | 1991 | | |
| Dead Men Don't Die | 1990 | | Dulcie Niles (as Melissa Anderson) |
| Feature Fitness | 1990 | Short | Fitness monitor (as Melissa Anderson) |
| The Return of Sam McCloud | 1989 | TV Movie | Colleen McCloud (as Melissa Anderson) |
| Looking Your Best | 1989 | | |
| Alfred Hitchcock Presents | 1988-1989 | TV Series | Julie Fenton / Laura Donovan |
| Far North | 1988 | | Young Nurse (as Melissa Anderson) |
| Memories of Manon | 1988 | TV Movie | Yvette Marcel (as Melissa Anderson) |
| The Suicide Club | 1988 | | Laura Donovan on TV |
| The Equalizer | 1987-1988 | TV Series | Yvette Marcel |
| Buckle Up | 1987 | Video short | Melissa Sue Anderson |
| Dark Mansions | 1986 | TV Movie | Noelle Drake |
| The Love Boat | 1978-1986 | TV Series | Dana Colton / Cathy Cummings / Cindy Jerome / ... |
| Hotel | 1984-1985 | TV Series | Annie Goldman / Cassie Ray |
| Glitter | 1984 | TV Series | Elizabeth |
| Murder, She Wrote | 1984 | TV Series | Eve Crystal |
| Finder of Lost Loves | 1984 | TV Series | Nikki Gatos |
| Chattanooga Choo Choo | 1984 | | Jennie |
| Goma-2 | 1984 | | Kukki (uncredited) |
| Spider-Man and His Amazing Friends | 1982-1983 | TV Series | Kitty Pryde Sprite |
| First Affair | 1983 | TV Movie | Toby King |
| That's TV | 1982 | TV Movie | Various characters |
| An Innocent Love | 1982 | TV Movie | Molly Rush |
| Little House on the Prairie | 1974-1981 | TV Series | Mary Ingalls Mary Ingalls Kendall |
| Advice to the Lovelorn | 1981 | TV Movie | Maureen Tyler |
| Happy Birthday to Me | 1981 | | Virginia Wainwright |
| Midnight Offerings | 1981 | TV Movie | Vivian Sotherland |
| Insight | 1980 | TV Series | Mary Beth |
| Fantasy Island | 1980 | TV Series | Amy Marson |
| Little House Years | 1979 | TV Movie | Mary Ingalls |
| A New Kind of Family | 1979 | TV Series | Lisa |
| ABC Afterschool Specials | 1977-1979 | TV Series | Alexandria 'Alex' Benton / Kate |
| CHiPs | 1979 | TV Series | Melissa Sue Anderson |
| Survival of Dana | 1979 | TV Movie | Dana Lee |
| The Hanna-Barbera Happy Hour | 1978 | TV Series | Director of the musical |
| The Family and Other Living Things | 1978 | | Chorus girl |
| Circus, Lions, Tigers and Melissas Too | 1977 | | Ringmaster |
| James at 16 | 1977 | TV Series | Lacey Stevens |
| The Loneliest Runner | 1976 | TV Movie | Nancy Rizzi |
| Shaft | 1973 | TV Series | Cathy Cunningham |
| The Brady Bunch | 1973 | TV Series | Millicent |
| Bewitched | 1972 | TV Series | Girl |
Producer
| Title | Year | Status | Character |
| --- | --- | --- | --- |
| Where Pigeons Go to Die | 1990 | TV Movie associate producer - as Melissa Anderson | |
Self
| Title | Year | Status | Character |
| --- | --- | --- | --- |
| The Paley Center Salutes NBC's 90th Anniversary | 2017 | TV Special documentary | Herself |
| Home & Family | 2015 | TV Series | Herself |
| A Day in the Life of Little House | 2015 | Documentary | Herself (as Melissa Anderson) |
| Extra | 2014 | TV Series | Herself - Little House on the Prairie / Herself |
| Today | 1999-2014 | TV Series | Herself |
| The Little House Phenomenon: A Place in Television History | 2014 | Documentary | Herself (as Melissa Anderson) |
| Fox News | 2011 | TV Series | Herself - Author |
| Fox and Friends | 2010 | TV Series | Herself |
| Inside Edition | 2010 | TV Series documentary | Herself |
| 100 Greatest Teen Stars | 2007 | TV Mini-Series | Teen Star nº 56 |
| eTalk Daily | 2007 | TV Series | Herself |
| Nice People | 2007 | TV Series | Herself |
| Exclusive Interview with Melissa Sue Anderson | 2006 | Video documentary short | Herself |
| Class of... | 2005 | TV Series | Herself |
| E! True Hollywood Story | 1997-2004 | TV Series documentary | Herself / Herself - Host |
| Biography for Kids | 2004 | TV Series documentary | Herself |
| Favorite Stars: Then & Now | 2003 | TV Movie documentary | Herself (as Melissa Anderson) |
| Intimate Portrait | -2002 | TV Series documentary | Herself |
| Sagas: Melissa Sue Anderson | 2002 | TV Movie documentary | Herself |
| NBC 75th Anniversary Special | 2002 | TV Special | Herself |
| Biography | 2001 | TV Series documentary | Herself |
| The 70s: The Decade That Changed Television | 2000 | TV Movie documentary | Herself |
| Celebrity Profile | 2000 | TV Series documentary | Herself |
| Michael Landon | 1997 | TV Movie documentary | Herself |
| The 12th Annual Golden Boot Awards | 1993 | TV Special | Herself |
| Michael Landon: Memories with Laughter and Love | 1991 | Video documentary | Herself (as Melissa Anderson Sloan) |
| Circus of the Stars #14 | 1989 | TV Special documentary | Herself - Performer (as Melissa Anderson) |
| The 16th Annual Daytime Emmy Awards | 1989 | TV Special | Herself |
| The 10th Annual National CableACE Awards | 1989 | TV Special | Herself |
| Sex Symbols; Past, Present and Future | 1987 | TV Movie documentary | Herself - Host |
| The Joy of Natural Childbirth | 1985 | | Herself |
| Donahue | 1984 | TV Series | Herself |
| The 8th Annual People's Choice Awards | 1982 | TV Special | Herself - Co-Presenter: Favourite Female TV Performer |
| Hour Magazine | 1981 | TV Series | Herself |
| All-Star Salute to Mother's Day | 1981 | TV Special | Herself |
| Where Have All the Children Gone | 1980 | TV Special | |
| Dinah! | 1975-1980 | TV Series | Herself |
| The John Davidson Show | 1980 | TV Series | Herself |
| The Mike Douglas Show | 1978-1980 | TV Series | Herself - Actress |
| NBC Special Treat | 1980 | TV Series | Herself - Host |
| The 37th Annual Golden Globe Awards | 1980 | TV Special | Herself |
| The Toni Tennille Show | 1980 | TV Series | Herself |
| 625 líneas | 1979 | TV Series | Herself |
| The Merv Griffin Show | 1979 | TV Series | Herself |
| The Hollywood Squares | 1979 | TV Series | Herself |
| The 5th Annual People's Choice Awards | 1979 | TV Special | Herself - Accepting Award for Favourite Television Drama Series |
| A Different Approach | 1978 | Short | Herself |
| The 30th Annual Primetime Emmy Awards | 1978 | TV Special | Herself - Nominee |
| The 4th Annual People's Choice Awards | 1978 | TV Special | Herself - Accepting Award for Favorite Television Dramatic Program |
| Battle of the Network Stars | 1976 | TV Special | Herself - NBC Team |
Archive Footage
| Title | Year | Status | Character |
| --- | --- | --- | --- |
| Tax Shelter Terrors | 2017 | Documentary filming | Virginia Wainwright |
| Weekend Today | 2007 | TV Series | Mary Ingalls |
| ¿Cómo están ustedes? | 2006 | TV Movie | Mary Ingalls |
| Corazón, corazón | 2006 | TV Series | Mary Ingalls |
| A Little House Conversation | 2006 | Video documentary | Mary Ingalls |
| Going to Pieces: The Rise and Fall of the Slasher Film | 2006 | Documentary | Virginia Wainwright |
| I Love the '70s: Volume 2 | 2006 | TV Series | Herself |
| Ciclo Alfred Hitchcock | 2005 | TV Series | Julie Fenton / Laura Donovan |
| The Ultimate Hollywood Blonde | 2004 | TV Mini-Series | Herself |
| Dickie Roberts: Former Child Star | 2003 | | Herself (uncredited) |
| El informal | 2001 | TV Series | Student |
| Intimate Portrait | 1998 | TV Series documentary | Herself |
| Hollywood's Children | 1982 | TV Movie documentary | Herself |
Awards
Won Awards
| Year | Award | Ceremony | Nomination | Movie |
| --- | --- | --- | --- | --- |
| 1980 | Daytime Emmy | Daytime Emmy Awards | Outstanding Individual Achievement in Children's Programming | ABC Afterschool Specials (1972) |
| 1980 | TP de Oro | TP de Oro, Spain | Best Foreign Actress (Mejor Actriz Extranjera) | Little House on the Prairie (1974) |
| 1975 | Bronze Wrangler | Western Heritage Awards | Fictional Television Drama | Little House on the Prairie (1974) |
Nominated Awards
| Year | Award | Ceremony | Nomination | Movie |
| --- | --- | --- | --- | --- |
| 2008 | TV Land Award | TV Land Awards | Character You'd Pay to Do Your Homework for You | Little House on the Prairie (1974) |
| 1982 | Young Artist Award | Young Artist Awards | Best Young Motion Picture Actress | Happy Birthday to Me (1981) |
| 1978 | Primetime Emmy | Primetime Emmy Awards | Outstanding Lead Actress in a Drama Series | Little House on the Prairie (1974) |
Source:
IMDb
,
Wikipedia