• Shelley Long is a Golden Globe-winning actress, best known for her roles in "Cheers" and "Modern Family".
• She was born in Fort Wayne, Indiana, USA and attended Northwestern University.
• She started her career in 1975, making her breakthrough in "The Love Boat".
• Her net worth is estimated at $16 million.
• She has been divorced twice and has one daughter.

Known for movies
Short Info
| | |
| --- | --- |
| Net Worth | $16 million |
| Date Of Birth | August 23, 1949 |
| Spouse | Bruce Tyson |
| Fact | She was awarded the 1977 Joseph Jefferson Award for Actress in a Principal Role in a Musical for "Wellsapoppin" at the Second City Theatre in Chicago, Illinois. |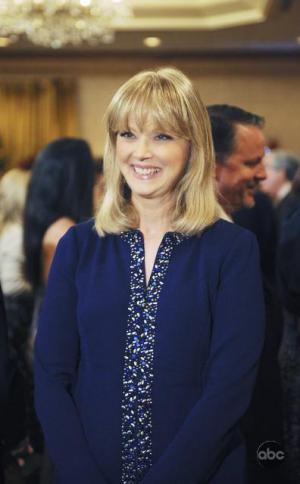 Who is Shelley Long?
Born Shelley Lee Long on the 23rd August 1949, in Fort Wayne, Indiana USA, she is a Golden Globe-winning actress, perhaps best known to the world as Diane Chambers in the TV comedy series "Cheers", while she is also known as DeDe Pritchett in the comedy series "Modern Family", among many other differing roles she has secured so far in her career.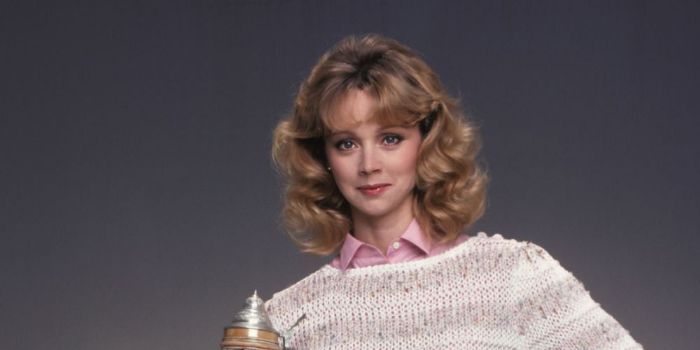 Where is Shelley Long Now?
Shelley has been quite busy in the recent years; in addition to starring in "Modern Family", she could also have been seen in such films as "Christmas in the Heartland" and "Different Flowers" both in 2017, which she produced. She tends to keep away from public eyes, and therefore doesn't have an active social media account.
Shelley Long Wiki: Early Life, Parents, and Education
Shelley is the daughter of Leland Long, a rubber industry worker who later became a teacher, and Ivadine, who was a teacher. She went to South Side High School, and during these years, was quite active in the speech team, winning the National Forensic League's National Championship in Original Oratory. Following matriculation, Shelley enrolled at Northwestern University where she studied drama, however, she never graduated as she left her studies wanting to focus fully on an acting and modeling career.
Career Beginnings
Shelley moved to Chicago, where she started appearing in commercials, but during these years she also became a part of The Second City comedy troupe. It was in 1975 that she made her first breakthrough, as a writer, producer and co-host of the show "Sorting it Out", which eventually won three Emmy Awards, and the success of the show pushed her forward enough to make an acting debut in the TV comedy series "The Love Boat" in 1978. After that, Shelley continued with minor roles in television films, such as "The Dooley Brothers" in 1979, and "Ghost of a Chance" (1980), while in 1982 she secured the most prominent role in her career – yes, as Diane Chambers in the sitcom "Cheers".
Rise to Prominence
"Cheers" aired through 1982 and 1983, during which time it won six Golden Globe awards, and Shelley won two Golden Globes and a Primetime Emmy award, among much other prestigious recognition for her work. It wasn't just the awards that counted, but also Shelley's popularity while she was on the show. She became a star and used her new-found fame to secure other notable roles between the mid- '80s and early '90s, such as the role of Anna Crowley in the comedy film "The Money Pit" (1986), starring next to Tom Hanks, then the role of Lucy Chadman in the comedy film "Hello Again" in 1987, and as Phyllis Nefler in the adventure comedy film "Troop Beverly Hills" in 1989, while she started the '90s with the role of Lizzie Pots in the film "The Boyfriend School" in 1990, and then portrayed Carol Brady in the film "The Brady Bunch Movie", a role she repeated in several sequels, including "A Very Brady Sequel" in 1996, and "The Brady Bunch in the White House" (2002). She continued her career quite successfully, firstly portraying Diane Chambers in "Frasier" from 1994 to 2001.
Continual Success
She received a nomination for her part in "Frasier" as a guest actress, but with the start of the new millennium, Shelley's career declined somewhat, nevertheless, she managed to secure several notable roles that helped her remain on the top in Hollywood. She starred in the comedy film "Honeymoon with Mom" (2006), and in 2009 in the romantic comedy film "Ice Dreams", next to Jessica Cauffield and Brady Smith. The same year she was cast in another prominent role, as DeDe Prichett in the highly-acclaimed TV comedy series "Modern Family", appearing in seven episodes and receiving a Gold Derby Award nomination in the category of Comedy Guest Actress. Shelley also had a notable role as Gail in the comedy-drama film "Best Man Down" in 2012.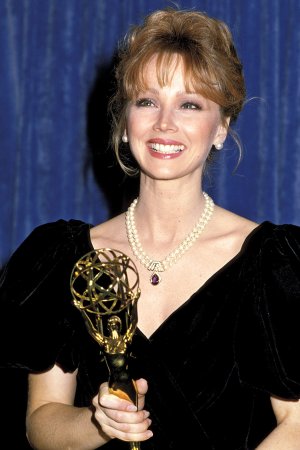 Do You Know How Rich Shelley Long Is?
Since launching her career, Shelley has appeared in over 80 film and TV titles, most of which increased her wealth and popularity. Some of the most successful projects on which she has worked include the TV series "Cheers", then films in which she starred in the '80s, among other projects. So, have you ever wondered how rich Shelley Long is, as of mid- 2018? According to authoritative sources, it has been estimated that Long's net worth is as high as $16 million. Pretty impressive, don't you think?
Do You Know About Shelley Long's Personal Life, Affairs, Controversies, Marriage, Divorce, Daughter
When it comes to her personal life, Shelley has been quite open about the ups and downs that happen to her behind the camera; she has twice been divorced, and has one child from these failed relationships. The identity of her first husband hasn't been revealed to the public, nor their years of marriage. However, her second marriage was to Bruce Tyson, a successful securities broker, which lasted from 1981 until 2004. She has a daughter, Juliana born on the 27th March 1985.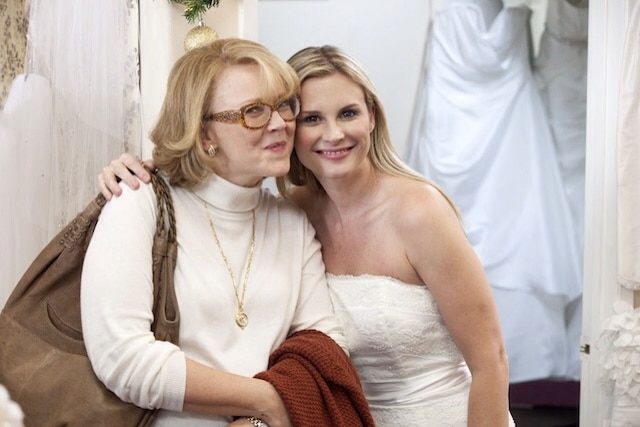 Back in November 2004, Shelley was admitted to hospital after a painkiller overdose; she was detained for a week until doctors determined that she wasn't suicidal anymore, and then released. It is believed that Shelley wanted to commit suicide as she was depressed after a falling out with her now ex-husband Bruce Tyson. Luckily, Shelley hasn't had any medical problems since then, and is apparently enjoying her single life.
General Info
| | |
| --- | --- |
| Full Name | Shelley Long |
| Net Worth | $16 million |
| Date Of Birth | August 23, 1949 |
| Height | 1.68 m |
| Profession | Actor |
| Education | Northwestern University, South Side High School |
| Nationality | American |
Family
| | |
| --- | --- |
| Spouse | Bruce Tyson |
| Children | Juliana Tyson |
| Parents | Leland Long, Ivadine Long |
Accomplishments
| | |
| --- | --- |
| Awards | Primetime Emmy Award for Outstanding Lead Actress in a Comedy Series, Golden Globe Award for Best Supporting Actress in a Series, Miniseries, or Motion Picture Made for Television, Golden Globe Award for Best Performance by an Actress in a Television Series - Musical or Comedy, TV Land Legend Award,... |
| Nominations | Golden Globe Award for Best Actress – Motion Picture – Musical or Comedy, Primetime Emmy Award for Outstanding Guest Actress - Comedy Series, People's Choice Award for Favorite Actress in a New TV Series, Kids' Choice Award for Favorite Movie Actress, TV Land Most Memorable Kiss Award, People's ... |
| Movies | The Money Pit, Troop Beverly Hills, The Brady Bunch Movie, Outrageous Fortune, Night Shift, Hello Again, Caveman, Holiday Engagement, A Very Brady Sequel, Irreconcilable Differences, Dr. T & the Women, Don't Tell Her It's Me, Losin' It, Merry In-Laws, Frozen Assets, Fatal Memories, A Small Circle of... |
| TV Shows | Kelly Kelly, Good Advice, Cheers |
Social profile links
Quotes
| # | Quote |
| --- | --- |
| 1 | I'm a real 'go, go' person... I'd make myself crazy by pushing too hard. It's important to pull pack the reins a little bit and get in touch with what's inside. |
| 2 | I think, head up and shoulders back. Not only does it make you look taller and thinner but it gives you confidence and boosts your self-esteem. |
| 3 | I've helped people get rid of headaches by placing my hand on their forehead, and backaches by placing my hand on their back. It's a powerful example of love that really works. |
| 4 | If you don't quit, and don't cheat, and don't run home when trouble arrives, you can only win. |
| 5 | I like men to be men and I like them to care about me and to take care of me. I'm willing to let them do that. |
| 6 | There was always a feeling for me that it would work. That's what keeps me going. You go in with a positive attitude and stay there, and that's a big part of what does make it work. |
| 7 | Not everyone can be trusted. I think we all have to be very selective about the people we trust. |
| 8 | I don't believe in predestination, even though I was raised a Presbyterian. |
| 9 | I'm not perfect, but I'd like to be perfect. I'm working on it. |
| 10 | Did you know that, if you visualize, you can actually hug on the phone? |
| 11 | If it's not some daring, dangerous affair, it's just not interesting, or so it seems. So, here you have two people - a famous American iconic couple - who actually like each other sexually, in marriage. Imagine. |
| 12 | I don't get bothered about statistics. If somebody had pointed out to me the odds of my being a working actress getting paid for what she does, I probably would have quit early in the game. |
Facts
| # | Fact |
| --- | --- |
| 1 | Shelley Long who played Carol Brady in the 90s Brady movies is 15 years younger than Florence Henderson--Both were born and raised in Indiana. Shelley grew up in Fort Wayne and Florence in Dale, IN. |
| 2 | Shelley's part in Irreconcilable Differences (1984) was loosely inspired by Polly Platt, the Academy-Award nominated production designer. The movie dealt with a director (played by Ryan O'Neal) leaving his wife (played by Shelley) for a starlet (played by Sharon Stone). In real life, director Peter Bogdanovich divorced his wife Platt to be with starlet Cybill Shepherd. When Platt was asked about Irreconcilable Differences (1984), her answer was: "They got more right than wrong". |
| 3 | Directed by four Academy Award winners: Ron Howard, Curtis Hanson, Arthur Hiller, and Robert Altman. |
| 4 | Lives in Pacific Palisades, California with her husband. [December 2003] |
| 5 | Returned to work four months after giving birth to her daughter Juliana Long Tyson when she began filming the fourth series of Cheers (1982). |
| 6 | Was eight months pregnant with her daughter Juliana Long Tyson when she completed filming the third series of Cheers (1982). |
| 7 | Originally cast to play the lead character Tess McGill in Working Girl (1988). It would go to Melanie Griffith, who received an Academy Award nomination as Best Actress for the film. |
| 8 | Wore a wig on the set of "Cheers" because she didn't want the hot set lights to damage her hair. |
| 9 | She was awarded the 1977 Joseph Jefferson Award for Actress in a Principal Role in a Musical for "Wellsapoppin" at the Second City Theatre in Chicago, Illinois. |
| 10 | Originally cast to play the lead character Celeste in My Stepmother Is an Alien (1988). It would go to future Academy Award winner Kim Basinger. |
| 11 | Originally cast to play the lead character Terry Dolittle in Jumpin' Jack Flash (1986). It would go to future Academy Award winner Whoopi Goldberg. |
| 12 | Daughter, Juliana Long Tyson (born March 27th 1985), with ex-husband Bruce Tyson. |
| 13 | Attended Northwestern University (Evanston, IL). |
| 14 | Shortly before starting work on Cheers (1982), she made an unsold sitcom pilot called: "Ghost of a Chance", in which she was a newlywed haunted by the ghost of her first husband. |
Pictures
Movies
Actress
| Title | Year | Status | Character |
| --- | --- | --- | --- |
| Different Flowers | 2016 | completed | Grandma Mildred |
| Modern Family | 2009-2016 | TV Series | DeDe Pritchett |
| Instant Mom | 2015 | TV Series | |
| A Place in the Heart | 2014/I | | Nona |
| Holiday Road Trip | 2013 | TV Movie | Cynthia |
| The Wedding Chapel | 2013 | | Jeanie Robertson |
| Merry In-Laws | 2012 | TV Movie | Mrs. Claus |
| The Dog Who Saved the Holidays | 2012 | TV Movie | Aunt Barbara / Airport Cat |
| Best Man Down | 2012 | | Gail |
| Strawberry Summer | 2012 | TV Movie | Eileen Landon |
| Zombie Hamlet | 2012 | | Shine Reynolds |
| Switched at Birth | 2012 | TV Series | Rya Bellows |
| Holiday Engagement | 2011 | TV Movie | Meredith Burns |
| A.N.T. Farm | 2011 | TV Series | Mrs. Busby |
| Retired at 35 | 2011 | TV Series | Ginny |
| Pizza Man | 2011 | | Mrs. Burns |
| Family Guy | 2010 | TV Series | Carol Brady |
| Ice Dreams | 2009 | TV Movie | Harriet Clayton |
| Mr. Vinegar and the Curse | 2008 | Short | Ms. Persnickety |
| Trust Me | 2007 | | Mitzi Robinson |
| A Couple of White Chicks at the Hairdresser | 2007 | | Barbara |
| Honeymoon with Mom | 2006 | | Marla (Mom) |
| Falling in Love with the Girl Next Door | 2006 | TV Movie | Betsy Lucas |
| Complete Savages | 2004-2005 | TV Series | Judy |
| Yes, Dear | 2005 | TV Series | Margaret |
| Boston Legal | 2005 | TV Series | Miriam Watson |
| Joan of Arcadia | 2004 | TV Series | Miss Candy |
| Strong Medicine | 2003 | TV Series | Lauren Chase |
| 8 Simple Rules | 2003 | TV Series | Mary Ellen Doyle |
| The Santa Trap | 2002 | TV Movie | Molly Emerson |
| The Brady Bunch in the White House | 2002 | TV Movie | Carol Brady |
| Frasier | 1994-2001 | TV Series | Diane Chambers |
| Dr. T & the Women | 2000 | | Carolyn |
| Beggars and Choosers | 2000 | TV Series | Pamela Marston |
| Jingle Bells | 1999 | TV Movie | Mom (voice) |
| Chicken Soup for the Soul | 1999 | TV Series | Teacher |
| Vanished Without a Trace | 1999 | TV Movie | Elizabeth Porterson |
| The Adventures of Ragtime | 1998 | | Sam |
| Diagnosis Murder | 1998 | TV Series | Kay Ludlow |
| Kelly Kelly | 1998 | TV Series | Kelly Novack |
| Sabrina, the Teenage Witch | 1998 | TV Series | The Wicked Witch |
| Home | 1996 | Video | |
| A Different Kind of Christmas | 1996 | TV Movie | Elizabeth Gates |
| Boston Common | 1996 | TV Series | Louise Holmes |
| Murphy Brown | 1995-1996 | TV Series | Dottie Wilcox |
| A Very Brady Sequel | 1996 | | Carol Brady |
| Life with Louie | 1996 | TV Series | Sally Tubbs |
| Susie Q | 1996 | TV Movie | Penny Sands |
| Lois & Clark: The New Adventures of Superman | 1995 | TV Series | Lucille Newtrich |
| Freaky Friday | 1995 | TV Movie | Ellen Andrews |
| The Brady Bunch Movie | 1995 | | Carol Brady |
| The Women of Spring Break | 1995 | TV Movie | Anne |
| Count on Me | 1994 | TV Movie | |
| Good Advice | 1993-1994 | TV Series | Susan DeRuzza |
| Shelley Duvall's Bedtime Stories | 1993 | TV Series | Narrator (segment "Bootsie Barker Bites") |
| Basic Values: Sex, Shock & Censorship in the 90's | 1993 | TV Movie | Fay Sommerfield |
| Cheers | 1982-1993 | TV Series | Diane Chambers |
| A Message from Holly | 1992 | TV Movie | Kate |
| Fatal Memories | 1992 | TV Movie | Eileen Franklin Lipsker |
| Frozen Assets | 1992 | | Dr. Grace Murdock |
| The Boyfriend School | 1990 | | Lizzie Potts |
| Voices Within: The Lives of Truddi Chase | 1990 | TV Movie | Truddi Chase |
| Troop Beverly Hills | 1989 | | Phyllis Nefler |
| Hello Again | 1987 | | Lucy Chadman |
| Outrageous Fortune | 1987 | | Lauren |
| Welcome to the Parade | 1986 | | |
| The Money Pit | 1986 | | Anna Crowley |
| Irreconcilable Differences | 1984 | | Lucy Van Patten Brodsky |
| Losin' It | 1983 | | Kathy |
| Super Bowl XVII Pre-Game Show | 1983 | TV Movie | Diane Chambers (uncredited) |
| Night Shift | 1982 | | Belinda Keaton |
| The Princess and the Cabbie | 1981 | TV Movie | Carol |
| Ghost of a Chance | 1981 | TV Short | Jenny Clifford |
| Caveman | 1981 | | Tala |
| The Promise of Love | 1980 | TV Movie | Lorraine |
| A Small Circle of Friends | 1980 | | Alice |
| M*A*S*H | 1980 | TV Series | Lt. Mendenhall |
| The Dooley Brothers | 1979 | TV Movie | Lucy Bennett |
| Trapper John, M.D. | 1979 | TV Series | Lauren |
| Young Guy Christian | 1979 | TV Movie | Mia Mishugi |
| The Cracker Factory | 1979 | TV Movie | Clara |
| Family | 1979 | TV Series | Joan Phillips |
| The Love Boat | 1978 | TV Series | Heather McKenzie |
| That Thing on ABC | 1978 | TV Movie | Performer |
| The Key | 1977 | | Narrator (voice) |
Soundtrack
| Title | Year | Status | Character |
| --- | --- | --- | --- |
| Cheers | 1982-1987 | TV Series performer - 5 episodes | |
Producer
| Title | Year | Status | Character |
| --- | --- | --- | --- |
| The Dog Who Saved the Holidays | 2012 | TV Movie co-producer | |
| Zombie Hamlet | 2012 | co-producer | |
| Kelly Kelly | 1998 | TV Series co-executive producer | |
Miscellaneous
| Title | Year | Status | Character |
| --- | --- | --- | --- |
| The Santa Trap | 2002 | TV Movie creative consultant | |
| The Brady Bunch in the White House | 2002 | TV Movie consultant | |
Self
| Title | Year | Status | Character |
| --- | --- | --- | --- |
| The Best of Disney: 50 Years of Magic | 1991 | TV Movie documentary | Herself |
| The 5th Annual American Comedy Awards | 1991 | TV Special | Herself |
| Cheers | 1990 | TV Series | Herself / Diane Chambers |
| Comic Relief IV | 1990 | TV Special documentary | Herself |
| The American Cinematheque Honors Ron Howard | 1990 | TV Movie | Herself |
| Comicitis | 1989 | Short | Herself |
| The More You Know | 1989 | TV Series | Herself |
| The Smothers Brothers Comedy Hour | 1989 | TV Series | Herself |
| Live with Kelly and Michael | 1989 | TV Series | Herself |
| Comic Relief III | 1989 | TV Special documentary | Herself |
| Late Night with David Letterman | 1982-1989 | TV Series | Herself |
| The 46th Annual Golden Globe Awards | 1989 | TV Special | Herself - Presenter: Best Actress / Actor in a Supporting Role in a Motion Picture |
| Super Bowl Party | 1989 | TV Special | Herself |
| Happy Birthday, Bob: 50 Stars Salute Your 50 Years with NBC | 1988 | TV Special | Herself |
| Comic Relief '87 | 1987 | TV Special | Herself |
| The Tonight Show Starring Johnny Carson | 1981-1987 | TV Series | Herself / Lauren from OUTRAGEOUS FORTUNE |
| The 38th Annual Primetime Emmy Awards | 1986 | TV Special | Herself - Co-Host / Nominee: Outstanding Lead Actress in a Comedy Series & Presenter: Outstanding Drama Series |
| NBC 60th Anniversary Celebration | 1986 | TV Special documentary | Herself |
| AFI Life Achievement Award: A Tribute to Billy Wilder | 1986 | TV Special documentary | Herself |
| The 43rd Annual Golden Globe Awards | 1986 | TV Special | Herself - Presenter: Best Actress / Actor in a TV-Series - Comedy / Musical |
| The 37th Annual Primetime Emmy Awards | 1985 | TV Special | Herself - Presenter: Outstanding Lead Actress in a Comedy Series |
| The NBC All Star Hour | 1985 | TV Movie | Herself |
| The 42nd Annual Golden Globe Awards | 1985 | TV Special | Herself - Winner: Best Actress in a TV-Series - Comedy / Musical & Nominee: Best Actress in a Motion Picture - Comedy / Musical |
| All-Star Party for Lucille Ball | 1984 | TV Special | Herself |
| Hour Magazine | 1983-1984 | TV Series | Herself |
| The 36th Primetime Emmy Awards | 1984 | TV Special | Herself - Nominated: Outstanding Lead Actress in a Comedy Series & Presenter: Outstanding Writing in a Drama Series / Outstanding Writing in a Limited Series or a Special |
| The 10th Annual People's Choice Awards | 1984 | TV Special | Herself - Presenter |
| The 41st Annual Golden Globe Awards | 1984 | TV Special | Herself - Nominee: Best Actress in a TV-Series - Comedy / Musical & Presenter |
| The 35th Annual Primetime Emmy Awards | 1983 | TV Special | Herself - Winner: Outstanding Lead Actress in a Comedy Series |
| The 9th Annual People's Choice Awards | 1983 | TV Special | Herself - Accepting Award for Favourite New Television Comedy Program |
| The 40th Annual Golden Globe Awards | 1983 | TV Special | Herself - Winner: Best Actress in a Supporting Role in a Series, Mini-Series or Motion Picture Made for TV & Presenter |
| The Eighties | 2016 | TV Mini-Series documentary | Actor, 'Cheers' |
| Must See TV: A Tribute to James Burrows | 2016 | TV Special | Herself |
| Greatest Ever Sitcoms | 2014 | TV Movie documentary | Herself |
| TV's Funniest of the Funniest: A Paley Center for Media Special | 2013 | TV Movie | Herself |
| Celebrity Ghost Stories | 2010 | TV Series documentary | Herself |
| Entertainment Tonight | 2009 | TV Series | Herself |
| 20 to 1 | 2009 | TV Series documentary | Herself / Diane Chambers |
| TV's All-Time Funniest: A Paley Center for Media Special | 2008 | TV Special | Herself |
| The 5th Annual TV Land Awards | 2007 | TV Special | Herself |
| My First Time | 2006 | TV Series | Herself |
| The 4th Annual TV Land Awards | 2006 | TV Special | Herself |
| Unforgettable Moments in Television Entertainment | 2005 | TV Movie | Herself |
| TV Land's Top Ten | 2005 | TV Series documentary | Herself |
| The 100 Most Memorable TV Moments | 2004 | TV Mini-Series documentary | Herself |
| V Graham Norton | 2003 | TV Series | Herself |
| NBC 75th Anniversary Special | 2002 | TV Special | Herself |
| Biography | 2001 | TV Series documentary | Herself |
| TVography: Cheers | 2001 | TV Movie documentary | Herself |
| The Rosie O'Donnell Show | 1996-2001 | TV Series | Herself |
| The Making of 'Dr. T and the Women' | 2001 | Video documentary short | Herself |
| E! True Hollywood Story | 2000 | TV Series documentary | Herself |
| Intimate Portrait | 1999 | TV Series documentary | Herself |
| Comic Relief Jukebox | 1999 | TV Short | Herself |
| The Howie Mandel Show | 1999 | TV Series | Herself |
| My Favourite 'Frasier' | 1999 | TV Special documentary | Herself |
| The 'Frasier' Story | 1999 | TV Special documentary | Herself |
| The Directors | 1999 | TV Series documentary | Herself |
| TV Guide's Prevue '98 | 1998 | TV Series | Herself |
| The 9th Annual American Teacher Awards | 1998 | TV Special | Herself |
| Melinda: First Lady of Magic | 1997 | TV Special | Mother - Special Guest |
| The 18th Annual CableACE Awards | 1996 | TV Special | Herself - Presenter |
| The 10th Annual American Comedy Awards | 1996 | TV Special | Herself |
| Sex, Censorship and the Silver Screen | 1996 | TV Series documentary | Quote Reader |
| Comic Relief VII | 1995 | TV Special documentary | Herself |
| The Tonight Show with Jay Leno | 1993-1995 | TV Series | Herself |
| Hollywood Women | 1993 | TV Mini-Series documentary | Herself |
| Cheers: Last Call! | 1993 | TV Short | Herself / Diane Chambers |
| Memories of M*A*S*H | 1991 | TV Movie documentary | Host / Lt. Mendenhall |
Archive Footage
| Title | Year | Status | Character |
| --- | --- | --- | --- |
| Entertainment Tonight | 2009-2016 | TV Series | Herself |
| The O'Reilly Factor | 2014 | TV Series | Diane Chambers (segment "Watters' World") |
| Edición Especial Coleccionista | 2011 | TV Series | Anna Crowley Beissart |
| Corazón de... | 2006 | TV Series | Anna |
| TV's Greatest Sidekicks | 2004 | TV Special | |
| Retrosexual: The 80's | 2004 | TV Mini-Series documentary | |
| The Ultimate Hollywood Blonde | 2004 | TV Mini-Series | Herself |
| Carla's Whipping Boy | 2004 | Video short | Diane Chambers (uncredited) |
| Nicholas Colasanto: His Final Season | 2004 | Video short | Diane Chambers (uncredited) |
| Shrink-Warped: Introducing Frasier Crane | 2004 | Video short | Diane Chambers (uncredited) |
| The Mystery of Maris: The Break-Up Begins | 2004 | Video short | Diane Chambers (uncredited) |
| Frasier: Analyzing the Laughter | 2004 | TV Movie | Diane Chambers (uncredited) |
| Carla the Comeback Queen: Insults for Every Occasion | 2004 | Video short | Diane Chambers (uncredited) |
| Cliff's Notes: The Wisdom of Cliff Clavin | 2004 | Video short | Diane Chambers (uncredited) |
| Di Another Day: Diane Chambers from A-Z | 2004 | Video short | Diane Chambers (uncredited) |
| Strictly Top-Shelf: The Guys Behind the Bar | 2004 | Video documentary short | Herself |
| Coach Ernie Pantusso's Rules of the Game | 2003 | Video short | Diane Chambers (uncredited) |
| I'll Drink to That: Stormin' Norm-isms | 2003 | Video short | Diane Chambers (uncredited) |
| Love at First Fight: Opposites Distract | 2003 | Video short | Diane Chambers (uncredited) |
| Setting the Bar: A Conversation with Ted Danson | 2003 | Video documentary short | Diane Chambers (uncredited) |
| 50 Years of Funny Females | 1995 | TV Movie documentary | Herself |
| The Tonight Show Starring Johnny Carson | 1985 | TV Series | Diane Chambers from TV series CHEERS |
Awards
Won Awards
| Year | Award | Ceremony | Nomination | Movie |
| --- | --- | --- | --- | --- |
| 2007 | TV Land Award | TV Land Awards | Break Up That Was So Bad It Was Good | Cheers (1982) |
| 2006 | Legend Award | TV Land Awards | | Cheers (1982) |
| 1986 | Q Award | Viewers for Quality Television Awards | Best Actress in a Quality Comedy Series | Cheers (1982) |
| 1985 | Golden Globe | Golden Globes, USA | Best Performance by an Actress in a Television Series - Comedy or Musical | Cheers (1982) |
| 1985 | Q Award | Viewers for Quality Television Awards | Best Actress in a Quality Comedy Series | Cheers (1982) |
| 1983 | Golden Globe | Golden Globes, USA | Best Performance by an Actress in a Supporting Role in a Series, Miniseries or Motion Picture Made for Television | Cheers (1982) |
| 1983 | Primetime Emmy | Primetime Emmy Awards | Outstanding Lead Actress in a Comedy Series | Cheers (1982) |
| 1983 | ShoWest Award | ShoWest Convention, USA | Female Star of Tomorrow | |
Nominated Awards
| Year | Award | Ceremony | Nomination | Movie |
| --- | --- | --- | --- | --- |
| 2011 | OFTA Television Award | Online Film & Television Association | Best Guest Actress in a Comedy Series | Modern Family (2009) |
| 2010 | Gold Derby TV Award | Gold Derby Awards | Comedy Guest Actress | Modern Family (2009) |
| 2006 | TV Land Award | TV Land Awards | Most Memorable Kiss | Cheers (1982) |
| 1996 | Primetime Emmy | Primetime Emmy Awards | Outstanding Guest Actress in a Comedy Series | Frasier (1993) |
| 1993 | Primetime Emmy | Primetime Emmy Awards | Outstanding Guest Actress in a Comedy Series | Cheers (1982) |
| 1988 | Blimp Award | Kids' Choice Awards, USA | Favorite Movie Actress | |
| 1986 | Primetime Emmy | Primetime Emmy Awards | Outstanding Lead Actress in a Comedy Series | Cheers (1982) |
| 1985 | Golden Globe | Golden Globes, USA | Best Performance by an Actress in a Motion Picture - Comedy or Musical | Irreconcilable Differences (1984) |
| 1985 | Primetime Emmy | Primetime Emmy Awards | Outstanding Lead Actress in a Comedy Series | Cheers (1982) |
| 1985 | People's Choice Award | People's Choice Awards, USA | Favorite Female TV Performer | |
| 1984 | Golden Globe | Golden Globes, USA | Best Performance by an Actress in a Television Series - Comedy or Musical | Cheers (1982) |
| 1984 | Primetime Emmy | Primetime Emmy Awards | Outstanding Lead Actress in a Comedy Series | Cheers (1982) |
| 1984 | People's Choice Award | People's Choice Awards, USA | Favorite Female TV Performer | |
Source:
IMDb
,
Wikipedia