• Sherry D. Jackson is a retired actress and former child star, known for her roles in "Make Room for Daddy" and "Star Trek".
• She has an estimated net worth of over $2 million.
• She was taught how to sing, dance and act by her mother, and was eventually discovered by an agent.
• She had her most notable role in the series "The Danny Thomas Show" which earned her a star on the Hollywood Walk of Fame.
• After retiring from acting in 1980, she faded into obscurity and has enjoyed a peaceful life.

Known for movies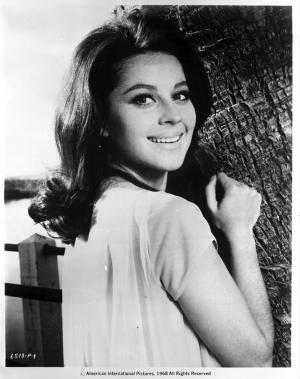 Who is Sherry Jackson?
Sherry D. Jackson was born on 15 February 1942, in Wendell, Idaho USA, and is a former child star and now retired actress, perhaps still best known for being a part of the series "Make Room for Daddy" or "The Danny Thomas Show". She also made a guest appearance in the original "Star Trek" series.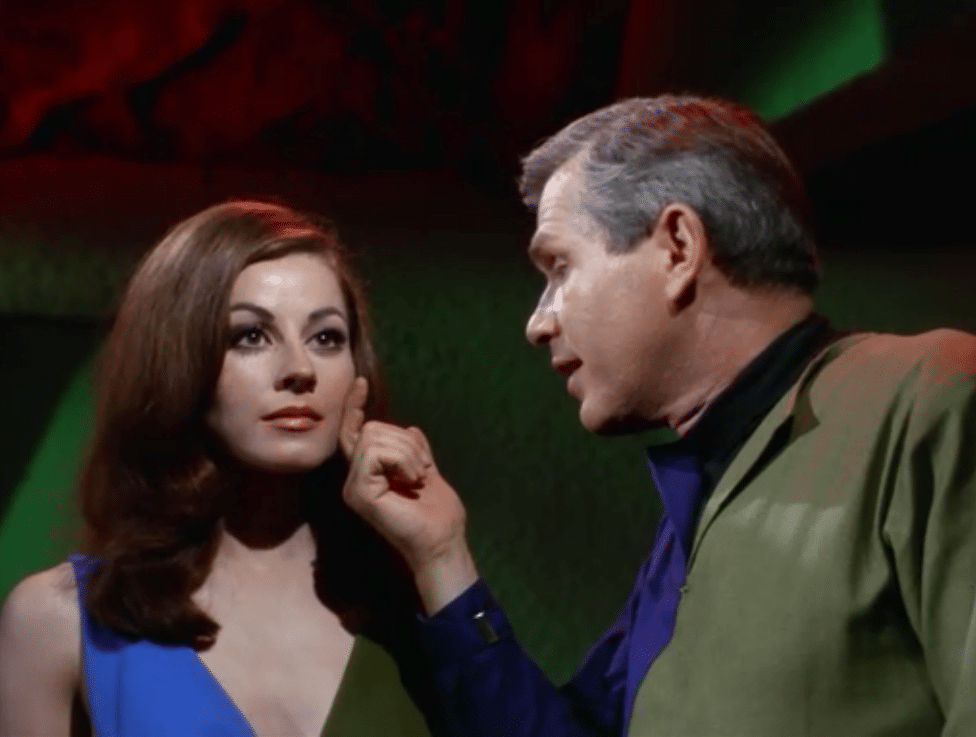 The Net Worth of Sherry Jackson
How rich is Sherry Jackson? As of mid-2018, sources estimate a net worth that is over $2 million, earned largely through a successful career in acting. She also appeared in numerous films throughout her career from the 1950s to the 1980s. As it's uncertain that she continues working, her wealth may not increase much further.
Early Life and Career Beginnings
Growing up, Sherry was taught how to sing, dance and act by her mother, who gave her lessons. Her father passed away in 1948, and the family decided to move to Los Angeles, California, partly because her mother wanted Sherry and her two brothers to start careers in the entertainment industry, and they eventually met an agent – some sources state that Sherry was discovered by an agent while on Sunset Strip.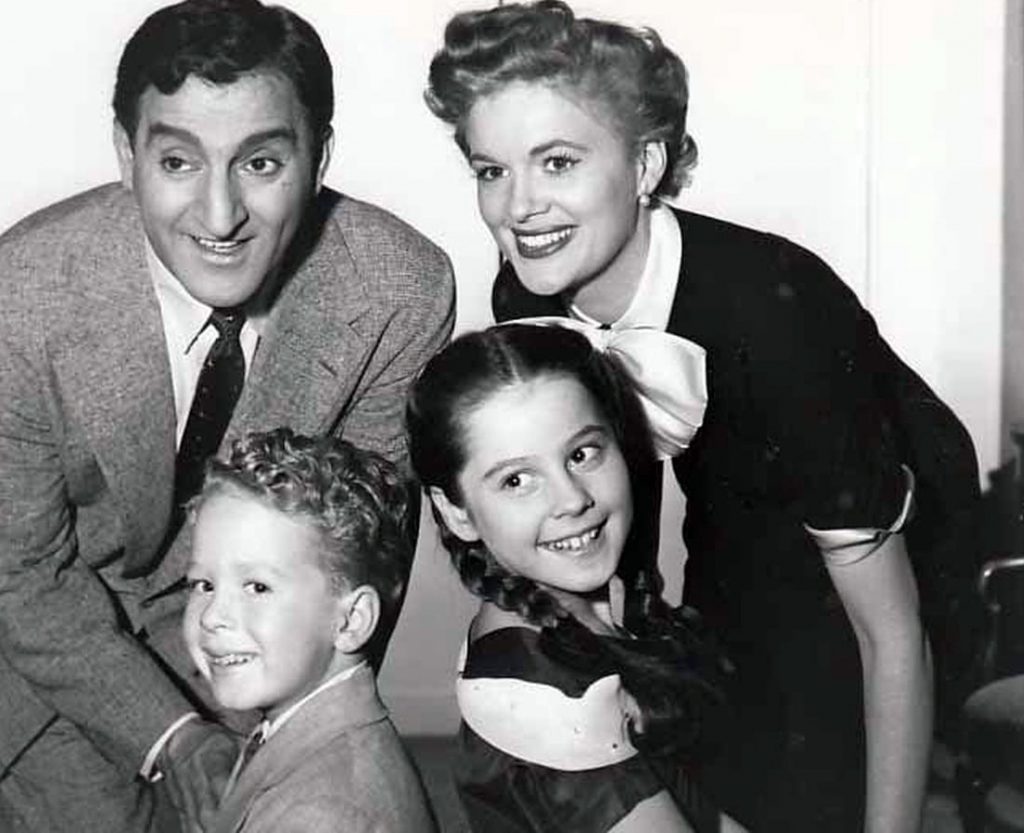 This led to her taking a screen test for the film "The Snake Pit", alongside Olivia De Havilland, however, it was not until a year later that she was cast in her first feature film, entitled "You're My Everything", a musical starring Anne Baxter as well as Dan Dailey. In 1950, she worked with Steve Cochran in the western film "The Lion and the Horse"; during this time, her mother remarried to writer Montgomery Pittman, with Sherry attending as a flower girl. This would eventually lead to her appearance in her next film entitled "Come Next Spring", written by her stepfather Pittman, in which she played the role of a mute daughter.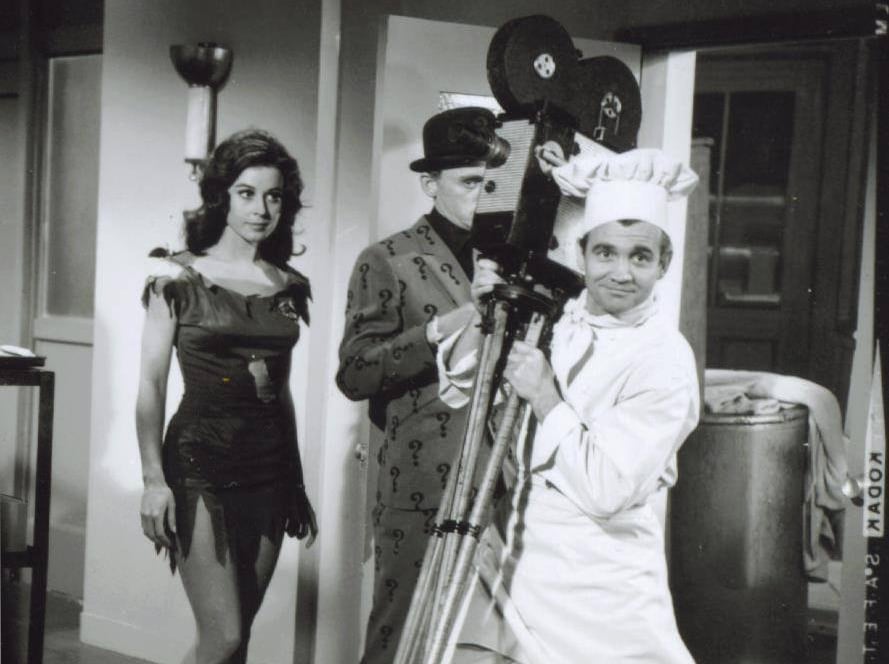 Career Prominence
Throughout the 1950s, Jackson was cast in several "Ma and Pa Kettle" films playing the role of Susie Kettle, one of the children. Other projects she had included "The Breaking Point" which was John Garfield's penultimate role, and "The Miracle of Our Lady Fatima" as an emotionally volatile ascetic. In 1953, she was cast in the football film entitled "Trouble Along the Way", alongside John Wayne. She had one of her most notable roles in the series "The Danny Thomas Show", initially known as "Make Room for Daddy" during its first three seasons. She stayed with the show for five seasons, and during her time on the show developed a close relationship with her on-screen mother Jean Hagen. After her five-year contract ended, she decided to leave the show due to how tiring the fast-paced production was. Her character was eventually written-out, but thanks to her influence in the show, she was awarded a star for television on the Hollywood Walk of Fame.
Later Career
Sherry then made various guest appearances in numerous television series, which increased her acting capabilities. She appeared in "77 Sunset Strip", and "The Tall Man" in which she played a freed Apache captive. She played an alcoholic in "Mr. Novak", and a murder suspect in "Perry Mason", and also gave a notable performance as a guest in "Maverick", playing a promiscuous young bride. Other roles she had were in "Lost in Space", "The Wild Wild West", "Batman" and the original "Star Trek" series, in which she played the role of android Andrea, which gained a lot of attention despite only being a one episode role.

In 1966, Sherry was cast in an episode of the series "Death Valley Says" in which she played Katherine "Kate" Turner, and a year later appeared in the film "Gunn", having a nude scene which was only released through the international version; stills of the scene was later printed in an issue of "Playboy" magazine, but the film has never been released through a DVD or VHS. Sherry continued her career into the 1970s, but eventually decided to retire in 1980, after a guest appearance in the show "CHiPs".
Personal Life
For her personal life, it is known that Jackson started a relationship with businessman and horse breeder Fletcher R. Jones in 1967 which lasted five years, until Jones passed away in 1972 after his plane crashed in Santa Barbara County, California. A few months later, she filed a suit against his estate asking for $1 million as her attorneys declared that Jones promised her $25,000 a year for the rest of her life, however, the claim was unsuccessful. Not much else is known in terms of romantic relationships. After retiring from her acting career, she slowly faded into obscurity, and has apparently enjoyed a peaceful life without much attention.
Marks
| # | Marks / Signs |
| --- | --- |
| 1 | Lisp, breathless voice |
| 2 | Voluptuous figure |
| 3 | Natural chestnut hair |
Quotes
| # | Quote |
| --- | --- |
| 1 | [on The Mini-Skirt Mob (1968)] I hated that movie -- what a piece of junk. It took less than a month -- we shot it in one of Arizona's less than desirable locales... not a safe place to be. You couldn't go out at night because all the locals packed guns. |
| 2 | [on why she left Make Room for Daddy (1953)] The major perk was Jean Hagen. I adored her. We had a great time. She and I were best buddies; she was my only friend from the Make Room for Daddy cast. What made me specifically want to leave the show? I had a five-year contract, Jean had a three-year contract. Jean was thoroughly fed up with the series and made it clear that she didn't want to come back. When she left, I was devastated. I didn't want to continue, either. I wanted to break my contract. They wouldn't let me leave, but gave me less to do; that's why I'm in fewer shows from ages 14-16. |
Facts
| # | Fact |
| --- | --- |
| 1 | Her mother provided drama, singing and dancing lessons for Sherry and her two brothers, Curtis L. Jackson and Gary L. Jackson, "from the time they were very little". |
| 2 | Best known for her roles as Terry Williams on Make Room for Daddy (1953) and as the android Andrea in the first season episode of the original Star Trek (1966) series, Star Trek: What Are Little Girls Made Of? (1966). |
| 3 | Has worked with Chuck Connors on three different occasions: in Trouble Along the Way (1953); in a 1958 episode of The Rifleman (1958); and in a 1966 episode of Branded (1965). |
| 4 | Received a star on the Hollywood Walk of Fame at 6324 Hollywood Boulevard in Hollywood, California on February 8, 1960 (one week before her 18th birthday). |
| 5 | 1959 Deb Star. |
| 6 | Stepdaughter of Montgomery Pittman |
Pictures
Movies
Actress
Title
Year
Status
Character
Chase
1974
TV Series
Shirley
Cotter
1973
Shasta
Curse of the Moon Child
1972
Love, American Style
1971
TV Series segment 'Love and the Waitress'

- Love and the Particular Girl/Love and the Fountain of Youth/Love and the House Bachelor/Love and the Waitress 1971 ... segment 'Love and the Waitress'

Wild Women
1970
TV Movie
Nancy Belacourt
The Immortal
1970
TV Series
Sherry Hiller
Make Room for Granddaddy
1970
TV Series
Terry Williams
The Interns
1970
TV Series
Jeri Spencer
The Monitors
1969
Mona
The Wild Wild West
1967-1968
TV Series
Lola Cortez / Michele LeMaster
The Mini-Skirt Mob
1968
Connie
Gunn
1967
Samantha
Star Trek
1966
TV Series
Andrea
Death Valley Days
1966
TV Series
Katherine Turner
Batman
1966
TV Series
Pauline
My Three Sons
1966
TV Series
Linda June Mitchell
Lost in Space
1966
TV Series
Effra
Branded
1966
TV Series
Nell Beckwith
The Virginian
1965
TV Series
Lois Colter
Wild on the Beach
1965
Lee Sullivan
Gomer Pyle: USMC
1965
TV Series
Geraldine
Rawhide
1965
TV Series
Mar
Wagon Train
1964
TV Series
Geneva Balfour
The Lieutenant
1964
TV Series
Maggie Shea
Perry Mason
1963
TV Series
Madeline Randall
Mr. Novak
1963
TV Series
Cathy Ferguson
Vacation Playhouse
1963
TV Series
Alice Watson
Gunsmoke
1962
TV Series
Aggie / Lacey Parcher
Hawaiian Eye
1962
TV Series
Joan Carmichael
The Twilight Zone
1962
TV Series
Comfort Gatewood
The New Breed
1962
TV Series
Ellen Talltree
The Tall Man
1961
TV Series
Sally Bartlett
Bringing Up Buddy
1961
TV Series
Janie
Maverick
1957-1961
TV Series
Erma Curran / Annie Haines
77 Sunset Strip
1959-1960
TV Series
Ophir / Shirley Bent / Ella / ...
Riverboat
1960
TV Series
Inez Cox
Surfside 6
1960
TV Series
Jill Murray
The Adventures of Huckleberry Finn
1960
Mary Jane Wilkes
The Many Loves of Dobie Gillis
1960
TV Series
Mignonne McCurdy
The Millionaire
1960
TV Series
Susan Johnson
Walt Disney's Wonderful World of Color
1960
TV Series
Melanie Culpin
The Rifleman
1958
TV Series
Rebecca Snipe
Make Room for Daddy
1953-1958
TV Series
Terry Williams
The Charles Farrell Show
1956
TV Series
Julie
Come Next Spring
1956
Annie
Cavalcade of America
1955
TV Series
Mystery Is My Business
1954
TV Series
Shower of Stars
1954
TV Series
Terry
Private Secretary
1953
TV Series
Lux Video Theatre
1953
TV Series
Ruthie Hammond
Ma and Pa Kettle on Vacation
1953
Susie Kettle (uncredited)
Trouble Along the Way
1953
Carol Williams
The Ford Television Theatre
1953
TV Series
Terry Pelham
The Miracle of Our Lady of Fatima
1952
Jacinta Marto
Ma and Pa Kettle at the Fair
1952
Susie Kettle (uncredited)
The Lion and the Horse
1952
Jenny
The Roy Rogers Show
1952
TV Series
Lucy Collins
Something to Live For
1952
Child (uncredited)
This Woman Is Dangerous
1952
Susan Halleck (uncredited)
The Gene Autry Show
1951-1952
TV Series
Bonnie Ford / Frankie Scott
The Range Rider
1951-1952
TV Series
Susan Harper / Virginia Lee
Hello God
1951
Little Italian Girl
Lorna Doone
1951
Annie Ridd as a Child (uncredited)
Ma and Pa Kettle Back on the Farm
1951
Susie Kettle (uncredited)
The Great Caruso
1951
Musetta as a Child (uncredited)
When I Grow Up
1951
Ruthie Reed
Fireside Theatre
1949-1951
TV Series
Little Girl
Apache Drums
1951
Child (uncredited)
M
1951
Little Girl (uncredited)
For Heaven's Sake
1950
Little Girl (uncredited)
The Breaking Point
1950
Amelia Morgan
A Modern Marriage
1950
Evelyn at 5 Years Old
Where Danger Lives
1950
Girl in Iron Lung (uncredited)
Covered Wagon Raid
1950
Susie Davis
The Next Voice You Hear...
1950
Girl in Church (uncredited)
Louisa
1950
Little Girl in Park (uncredited)
Ma and Pa Kettle Go to Town
1950
Susie Kettle (uncredited)
You're My Everything
1949
Jane - Age 6 (uncredited)
Strike Force
1982
TV Series
Mimi
Casino
1980
TV Movie
Jennifer
CHiPs
1980
TV Series
Diane
Charlie's Angels
1980
TV Series
Tina Fuller
Alice
1980
TV Series
Toni Morelli
That's Life
1979
Vega$
1979
TV Series
Denise
Fantasy Island
1979
TV Series
Monica Jensen
Brenda Starr, Reporter
1979
TV Movie
Brenda Starr
Greatest Heroes of the Bible
1978
TV Series
Joanna
Stingray
1978
Abigail Bratowski
The Incredible Hulk
1978
TV Series
Dr. Diane Joseph
Barnaby Jones
1978
TV Series
Erica Hughes
Bare Knuckles
1977
Jennifer Randall
Enigma
1977
TV Movie
Kate Valentine
The Streets of San Francisco
1977
TV Series
Joy Adams
Switch
1976
TV Series
Jennie Rosenthal
The Blue Knight
1976
TV Series
Mrs. Bonner
Starsky and Hutch
1976
TV Series
Denise Girard
Matt Helm
1975
TV Series
Elena Bosworth
The Rockford Files
1975
TV Series
Jennifer Sandstrom
Mobile One
1975
TV Series
Leslie Willis
Barbary Coast
1975
TV Series
Sherry
Returning Home
1975
TV Movie
Marie Derry
Get Christie Love!
1974
TV Series
The Girl on the Late, Late Show
1974
TV Movie
Pat Clauson
Hitchhike!
1974
TV Movie
Stefanie
Soundtrack
| Title | Year | Status | Character |
| --- | --- | --- | --- |
| Make Room for Daddy | 1955-1956 | TV Series performer - 2 episodes | |
| The Gene Autry Show | 1951 | TV Series performer - 1 episode | |
Self
| Title | Year | Status | Character |
| --- | --- | --- | --- |
| Silent Treatment | 1968 | Documentary | Herself |
| The Tonight Show Starring Johnny Carson | 1967-1968 | TV Series | Herself - Guest |
| You Don't Say | 1967 | TV Series | Herself - Guest Panelist |
| Here's Hollywood | 1961 | TV Series | Herself |
| The Bob Hope Show | 1959 | TV Series | Herself |
| Perry Como's Kraft Music Hall | 1958 | TV Series | Herself |
| The Jimmy Durante Show | 1954 | TV Series | Herself |
| The Ed Sullivan Show | 1953 | TV Series | Herself |
Archive Footage
| Title | Year | Status | Character |
| --- | --- | --- | --- |
| Pioneers of Television | 2008-2014 | TV Mini-Series documentary | Terry Williams - Make Room for Daddy Herself Terry Williams |
| Kiss 'N' Tell: Romance in the 23rd Century | 2004 | Video short | Andrea |
| Sci Fi Visionaries | 2004 | Video short | Andrea |
| Off to See the Wizard | 1967 | TV Series | Mary Jane Wilkes |
| Make Room for Daddy | 1958 | TV Series | Terry Williams |
Awards
Won Awards
| Year | Award | Ceremony | Nomination | Movie |
| --- | --- | --- | --- | --- |
| 1960 | Star on the Walk of Fame | Walk of Fame | Television | On 8 February 1960. At 6324 Hollywood Blvd. |
Source:
IMDb
,
Wikipedia