• Born Susan Hallock Dey in Pekin, Illinois in 1952
• Starred in TV series "The Partridge Family" and "L.A. Law"; won a Golden Globe Award for "L.A. Law"
• After retiring from entertainment mid 2000s, serves as board member of Rape Treatment Center at UCLA Medical Center
• Had one child with her first husband Leonard Hirshan and has been married to her second husband Bernard Sofronski since 1988
• Estimated net worth of $10 million as of mid-2018

Known for movies
Short Info
| | |
| --- | --- |
| Date Of Birth | December 10, 1952 |
| Spouse | Bernard Sofronski, Lenny Hirshan |
| Fact | Born at 4:17 AM (CST). |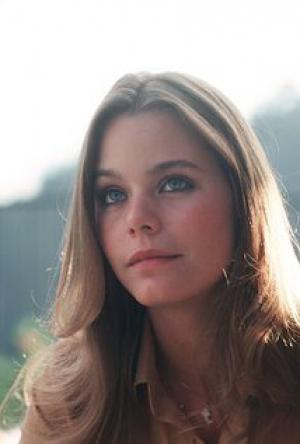 Who is Susan Dey?
Born as Susan Hallock Dey on the 10th December 1952 in Pekin, Illinois, USA, she is an actress, probably best known to the world from starring in the role of Laurie Partridge in the TV series "The Partridge Family", and as Grace van Owen in another TV series – "L.A. Law" – for which she won a Golden Globe Award.
https://www.instagram.com/p/-2FZP4C7x-/?taken-by=susan.dey
Where is Susan Dey Now?
Having retired from the entertainment industry in the mid- 2000s, Susan has since maintained a low profile, and now serves as a board member of the Rape Treatment Center at UCLA Medical Center. She is married to Bernard Sofronski, who is her second husband. In all interviews conducted with Susan, she has stated she isn't coming back to the screen.
Susan Dey Wiki: Parents, Early Life, and Education
Susan Dey is the daughter of nurse Ruth Pyle, and Robert Smith-Dey, who was the editor of New Rochelle, New York State newspaper "Standard-Star". When she was only eight years old her mother died, so she was raised by her father. She went to Columbus Elementary School in Thornwood, New York, then moved to Bedford, New York with her father, and attended Fox Lane High School, where she was an active member of the school's drama club, participating in several school plays, which generated an interest in acting.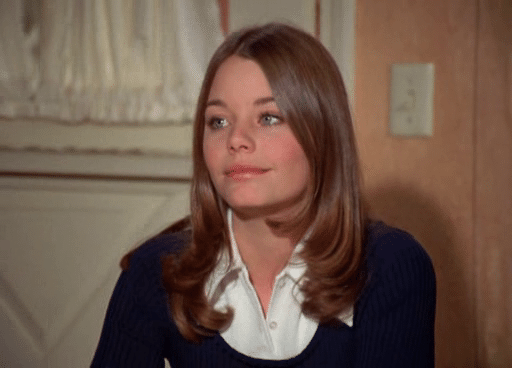 Career Beginnings
Before her acting career began, Susan became a model, somewhat surreptitiously encouraged by her grandmother who had sent her picture to a model agency, which immediately signed her to a professional contract. However, in 1970 she auditioned for the part of Laurie Partridge in the TV series "The Partridge Family" (1970-1974), and was cast in the role, which marked the beginning of her acting career.
Rise to Prominence
During her time in "The Partridge Family", Susan became an extremely popular TV personality, and used the momentum to concurrently secure other successful roles. She made her debut appearance on the big screen in the John Guillermin`s film "Skyjacked" (1972), and then appeared in the film "Terror on the Beach" (1973), with Dennis Weaver and Estelle Parsons in lead roles. After the Partridge show ended, Susan emerged on the Hollywood scene as a young and talented actress; thanks partly to her popularity in the show, she then voiced Laurie in the animated series "Goober and the Ghost Chasers".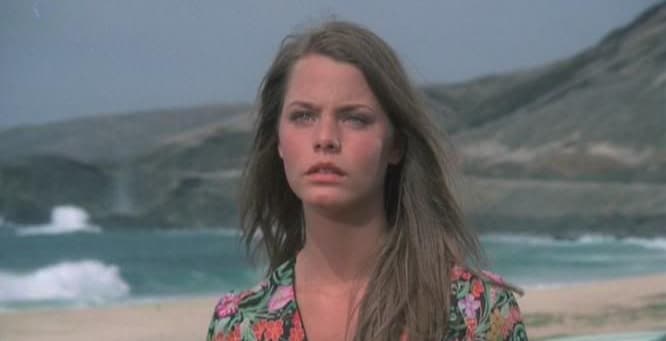 Continual Success
Susan continued her career with support appearances in such TV series as "Good Heavens" in 1976, "The Quest" in the same year, then in "Barnaby Jones" in 1977, and the same year played the recurring role of Jane in the TV series "Loves Me, Loves Me Not". She didn't have much success in the late '70s, but managed to revitalize her career at the start of the '80s with the role of Celia Mallory Warren in the TV drama series "Emerald Point N.A.S." (1983-1984). It was in 1986 that she reached prominence once again with the part of D.D.A. Grace Van Owen in the TV crime-drama series "L.A. Law" (1986-1992), the role that won her a Golden Globe Award in the category of Best Performance by an Actress in a Television Series – Drama, and three Primetime Emmy Award nominations. She reprised the role of Grace Van Owen in the television film "L.A. Law: The Movie", released in 2002.
The '90s and Retirement
She enjoyed considerable success before deciding to retire, after becoming tired of getting into new characters and reading dialogues from the early morning. She had a number of prominent roles in the '90s, such as that of Vickie Daniel in the drama film "Bed of Lies" in 1992, then as Wallis 'Wally' Porter in the TV series "Love & War", and the lead role in the action war film "Rain" in 2003, which was one her last roles. Her final appearance on screen was as Dr. Breene in the TV series "Third Watch" in 2004.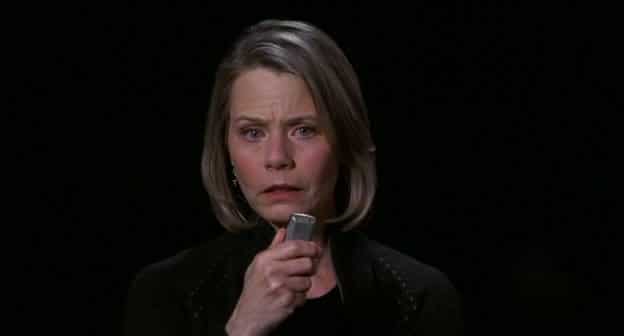 Susan Dey Net Worth Today
Though retired from the entertainment industry for around 15 years, Susan has managed to hold on to her earnings from a successful acting career. So, have you ever wondered how rich Susan Dey is, as of mid- 2018? According to authoritative sources, it has been estimated that Susan Dey's net worth is as high as $10 million. Pretty impressive don't you think?
Do You Know About Susan Dey's Personal Life, Affairs, Marriage, Children?
Susan, though out of the spotlight, is rather open about her personal life; she has been married to television producer Bernard Sofronski since 1988. Previously, she was married to Leonard 'Lenny' Hirshan from 1976 to 1981, with whom she welcomed her only child, a daughter Sara Dey- Hirshan, who is also an actress.
Relationship with Co-Star David Cassidy
During her stint in "The Partridge Family", Susan fell in love with her co-star David Cassidy; she was 18 at the time and the two became a couple. Unfortunately, their relationship didn't last long, since Cassidy broke up, stating that he failed to feel the same about Susan the way she felt for him.
General Info
| | |
| --- | --- |
| Full Name | Susan Dey |
| Date Of Birth | December 10, 1952 |
| Height | 1.7 m |
| Profession | Actor, Model |
| Education | Fox Lane High School |
| Nationality | American |
Family
| | |
| --- | --- |
| Spouse | Bernard Sofronski, Lenny Hirshan |
| Children | Sara Dey-Hirshan |
| Parents | Robert Smith, Gail Dey |
| Siblings | Leslie Smith |
Accomplishments
| | |
| --- | --- |
| Awards | Golden Globe Award for Best Performance by an Actress In A Television Series - Drama, TV Land Favorite Teen Dream for Female Award |
| Music Groups | The Partridge Family |
| Nominations | Primetime Emmy Award for Outstanding Lead Actress in a Drama Series, Golden Globe Award for Best Supporting Actress in a Series, Miniseries, or Motion Picture Made for Television, People's Choice Award for Favorite Actress in a New TV Series, TV Land Most Beautiful Braces Award, TV Land Quintessenti... |
| Movies | Looker, First Love, Mary Jane Harper Cried Last Night, Echo Park, Bed of Lies, Terror on the Beach, Disappearance, Cage Without a Key, The Comeback Kid, Lies and Lullabies, Skyjacked, Deadly Love, The Trouble with Dick, I Love You Perfect, Little Women, Sunset Limousine, Blue River, The Captive: The... |
| TV Shows | L.A. Law, Emerald Point N.A.S., Loves Me, Loves Me Not, Partridge Family 2200 A.D., The Partridge Family, Goober and the Ghost Chasers, Love & War |
Social profile links
Facts
| # | Fact |
| --- | --- |
| 1 | Olivia Newton John got the part that had originally been meant for Susan Dey who was Laurie Partridge in The Partridge Family, but turned it down on her manager's advice. |
| 2 | According to Shirley Jones' autobiography, Susan is the only star of "The Partridge Family" who has consistently refused to take part in any cast reunions. |
| 3 | Ranked #61 on Vh1's 100 Greatest Teen Stars. |
| 4 | Born at 4:17 AM (CST). |
| 5 | Graduated from and was a drama club member of Fox Lane High School in Bedford, New York. She had parts in the school plays "Arsenic and Old Lace" and "Summer and Smoke". |
| 6 | Born to Robert Smith Dey (a newspaper editor) and Ruth Dey(a nurse), Susan attended school mostly in New York State, where her father was an editor for a group of newspapers on Long Island. |
| 7 | Has served as a board member of the Rape Treatment Center at UCLA Medical Center and co-narrated a documentary on campus rape with her L.A. Law (1986) co-star Corbin Bernsen. |
| 8 | In Gwyn Cready's comedic romance novel "Tumbling Through Time", the heroine talks about Susan and considers Laurie Partridge a personal hero, wishing she could have lived a life in "Laurie Partridge style". |
| 9 | One of four children, Susan's sister Leslie became a model too just like her sister and the sisters at one time worked for the same agency. The girls became interested in modeling through their stepmother, Gail, who, after reading an article on fashion modeling in Seventeen Magazine, submitted their pictures to a top modeling agency in New York. The agency immediately signed them in 1968. |
| 10 | Turned down the role of Sandy in Grease (1978). |
| 11 | Came to acting by way of a teen modeling career. |
| 12 | Mother, with Leonard Hirshan, of daughter Sara Dey-Hirshan, born in November 1978. |
Pictures
Movies
Actress
| Title | Year | Status | Character |
| --- | --- | --- | --- |
| Love, Lies & Lullabies | 1993 | TV Movie | Christina Kinsey |
| L.A. Law | 1986-1992 | TV Series | D.D.A. Grace Van Owen Grace Van Owen Judge Grace Van Owen |
| Bed of Lies | 1992 | TV Movie | Vickie Daniel |
| I Love You Perfect | 1989 | TV Movie | Christina Taylor |
| That's Adequate | 1989 | | Southern Belle |
| A Place at the Table | 1988 | TV Movie | Beth Williams |
| Angel in Green | 1987 | TV Movie | Sister Ann McKeon |
| The Trouble with Dick | 1986 | | Diane |
| Echo Park | 1985 | | May |
| Love Leads the Way: A True Story | 1984 | TV Movie | Beth |
| Emerald Point N.A.S. | 1983-1984 | TV Series | Celia Mallory Warren |
| Sunset Limousine | 1983 | TV Movie | Julie Preston |
| Malibu | 1983 | TV Movie | Linda Harvey |
| The Gift of Life | 1982 | TV Movie | Joleen Sutton |
| Looker | 1981 | | Cindy Fairmont |
| The Comeback Kid | 1980 | TV Movie | Megan Barrett |
| Little Women | 1978 | TV Mini-Series | Josephine 'Jo' March |
| Fred Flintstone and Friends | 1977 | TV Series voice | |
| First Love | 1977 | | Caroline Hedges |
| Mary Jane Harper Cried Last Night | 1977 | TV Movie | Rowena Harper |
| Loves Me, Loves Me Not | 1977 | TV Series | Jane |
| Barnaby Jones | 1977 | TV Series | Linda Jason |
| The Captive: The Longest Drive 2 | 1976 | | Charlotte Ross |
| The Streets of San Francisco | 1976 | TV Series | Barbara Ross |
| The Quest | 1976 | TV Series | Charlotte Ross |
| Good Heavens | 1976 | TV Series | |
| Petrocelli | 1976 | TV Series | Jenny Halliday |
| Matt Helm | 1976 | TV Series | Ellen Tanner |
| Hawaii Five-O | 1975 | TV Series | Susan Bradshaw |
| S.W.A.T. | 1975 | TV Series | Janice |
| Cage Without a Key | 1975 | TV Movie | Valerie Smith |
| The Rookies | 1975 | TV Series | Angel |
| Born Free | 1974 | TV Series | Terri Hill |
| Partridge Family 2200 AD | 1974 | TV Series | Laurie Partridge (1974-1975) (voice) |
| The Partridge Family | 1970-1974 | TV Series | Laurie Partridge |
| Goober and the Ghost Chasers | 1973 | TV Series | Laurie Partridge |
| Terror on the Beach | 1973 | TV Movie | DeeDee Glynn |
| Circle of Fear | 1973 | TV Series | Peggy |
| Skyjacked | 1972 | | Elly Brewster |
| Third Watch | 2004 | TV Series | Dr. Breene |
| Rain | 2003 | | Diane Davis |
| L.A. Law: The Movie | 2002 | TV Movie | D.A. Grace Van Owen |
| Disappearance | 2002 | TV Movie | Patty Henley |
| Family Law | 1999 | TV Series | Karen Hershey |
| Avenged | 1998 | | Margo |
| Bridge of Time | 1997 | TV Movie | Madeleine Armstrong |
| Blue River | 1995 | TV Movie | Mrs. Sellers |
| Deadly Love | 1995 | TV Movie | Rebecca Barnes |
| Beyond Betrayal | 1994 | TV Movie | Joanna / Emma Doyle |
| Whose Child Is This? The War for Baby Jessica | 1993 | TV Movie | Roberta 'Robby' DeBoer |
| Love & War | 1992-1993 | TV Series | Wallis 'Wally' Porter |
Producer
| Title | Year | Status | Character |
| --- | --- | --- | --- |
| Love, Lies & Lullabies | 1993 | TV Movie co-producer | |
| I Love You Perfect | 1989 | TV Movie co-producer | |
Self
| Title | Year | Status | Character |
| --- | --- | --- | --- |
| The LA Law Story | 2014 | Video documentary | |
| NBC 75th Anniversary Special | 2002 | TV Special | Herself |
| The Rosie O'Donnell Show | 1996-2002 | TV Series | Herself |
| Entertainment Tonight Presents: TV's Greatest Scandals | 2000 | TV Movie documentary | Herself |
| Entertainment Tonight Presents: L.A. Law - Secrets of the Firm | 2000 | TV Movie documentary | Herself |
| The 48th Annual Primetime Emmy Awards | 1996 | TV Special | Herself - Audience Member |
| The 45th Annual Primetime Emmy Awards | 1993 | TV Special | Herself - Audience Member |
| Good Morning America | 1993 | TV Series | Herself |
| The 44th Annual Primetime Emmy Awards | 1992 | TV Special | Herself - Co-Presenter: Outstanding Supporting Actress in Drama Series |
| Saturday Night Live | 1992 | TV Series | Herself - Host / Laurie Partridge |
| The 49th Annual Golden Globe Awards | 1992 | TV Special | Herself - Nominee: Best Actress in a TV-Series - Drama |
| The 18th Annual People's Choice Awards | 1992 | TV Special | Herself - Accepting Award for Favourite Television Drama Series |
| The Arsenio Hall Show | 1989-1991 | TV Series | Herself |
| The 43rd Annual Primetime Emmy Awards | 1991 | TV Special | Herself - Presenter: Outstanding Lead Actress in a Miniseries or a Special |
| L.A. Law 100th Episode Celebration | 1991 | TV Movie | Herself / Grace Van Owen |
| The 48th Annual Golden Globe Awards | 1991 | TV Special | Herself - Nominee: Best Actress in a TV-Series - Drama |
| The 42nd Annual Primetime Emmy Awards | 1990 | TV Special | Herself - Audience Member |
| MTV Video Music Awards 1990 | 1990 | TV Special | Herself - Presenter |
| Special Gala: A Tribute to David Wolper | 1990 | TV Movie | Herself |
| The 47th Annual Golden Globe Awards | 1990 | TV Special | Herself - Nominee: Best Actress in a TV-Series - Drama |
| Comicitis | 1989 | Short | Herself |
| The 41st Annual Primetime Emmy Awards | 1989 | TV Special | Herself - Nominee: Outstanding Lead Actress in a Drama Series |
| CBS This Morning | 1989 | TV Series | Herself |
| The 46th Annual Golden Globe Awards | 1989 | TV Special | Herself - Nominee: Best Actress in a TV-Series Drama |
| The 40th Annual Primetime Emmy Awards | 1988 | TV Special | Herself - Nominee: Outstanding Lead Actress in a Drama Series / Presenter: Outstanding Writing in a Comedy Series / Outstanding Writing in a Variety or Music Program / ... |
| The 45th Annual Golden Globe Awards | 1988 | TV Special | Herself - Winner: Best Actress in a TV-Series - Drama |
| The Annual Entertainment Industry Honors Presentes a Salute to Bud Grant | 1987 | TV Movie | Herself |
| The 39th Annual Primetime Emmy Awards | 1987 | TV Special | Herself - Nominee / Presenter |
| The 13th Annual People's Choice Awards | 1987 | TV Special | Herself - Accepting Award for Favourite New Television Drama Program |
| The National Leukemia Broadcast Council Honors Shirley Jones | 1979 | TV Movie | Herself |
| The Merv Griffin Show | 1977 | TV Series | Herself |
| The Mike Douglas Show | 1977 | TV Series | Herself / Herself - Actress |
| A Thanksgiving Reunion with the Partridge Family and My Three Sons | 1977 | TV Movie | Herself |
| The 20th Annual Genii Awards | 1974 | TV Special | Herself |
| The Hollywood Squares | 1971-1973 | TV Series | Herself |
| The Virginia Graham Show | 1971 | TV Series | Herself |
| The Glen Campbell Goodtime Hour | 1971 | TV Series | Herself |
| New American Bandstand 1965 | 1971 | TV Series | Herself - Judge in Miss 16 Contest |
| This Is Your Life | 1971 | TV Series | Herself |
Archive Footage
| Title | Year | Status | Character |
| --- | --- | --- | --- |
| Inside Edition | 2015 | TV Series documentary | Herself |
| Saucy 70's Volume 2 | 2010 | Video documentary | |
| 100 Greatest Teen Stars | 2007 | TV Mini-Series | Herself |
| Mr. Skin's Top 100 Celebrity Nude Scenes | 2007 | Video documentary | Caroline |
| 101 Most Unforgettable SNL Moments | 2004 | TV Movie | Herself |
| Biography | 2003-2004 | TV Series documentary | Herself / Laurie Partridge |
Awards
Won Awards
| Year | Award | Ceremony | Nomination | Movie |
| --- | --- | --- | --- | --- |
| 2004 | TV Land Award | TV Land Awards | Favorite Teen Dream - Female | The Partridge Family (1970) |
| 1988 | Golden Globe | Golden Globes, USA | Best Performance by an Actress in a Television Series - Drama | L.A. Law (1986) |
| 1976 | Bravo Otto Germany | Bravo Otto | Best Female TV Star (TV-Star w) | |
| 1975 | Bravo Otto Germany | Bravo Otto | Best Female TV Star (TV-Star w) | |
| 1974 | Bravo Otto Germany | Bravo Otto | Best Female TV Star (TV-Star w) | |
| 1973 | Bravo Otto Germany | Bravo Otto | Best Female TV Star (TV-Star w) | |
Nominated Awards
| Year | Award | Ceremony | Nomination | Movie |
| --- | --- | --- | --- | --- |
| 2007 | TV Land Award | TV Land Awards | Most Beautiful Braces | The Partridge Family (1970) |
| 2006 | TV Land Award | TV Land Awards | Favorite Singing Siblings | The Partridge Family (1970) |
| 2003 | TV Land Award | TV Land Awards | Quintessential Non-Traditional Family | The Partridge Family (1970) |
| 1992 | Golden Globe | Golden Globes, USA | Best Performance by an Actress in a Television Series - Drama | L.A. Law (1986) |
| 1991 | Golden Globe | Golden Globes, USA | Best Performance by an Actress in a Television Series - Drama | L.A. Law (1986) |
| 1990 | Golden Globe | Golden Globes, USA | Best Performance by an Actress in a Television Series - Drama | L.A. Law (1986) |
| 1990 | Q Award | Viewers for Quality Television Awards | Best Actress in a Quality Drama Series | L.A. Law (1986) |
| 1989 | Golden Globe | Golden Globes, USA | Best Performance by an Actress in a Television Series - Drama | L.A. Law (1986) |
| 1989 | Primetime Emmy | Primetime Emmy Awards | Outstanding Lead Actress in a Drama Series | L.A. Law (1986) |
| 1988 | Primetime Emmy | Primetime Emmy Awards | Outstanding Lead Actress in a Drama Series | L.A. Law (1986) |
| 1987 | Primetime Emmy | Primetime Emmy Awards | Outstanding Lead Actress in a Drama Series | L.A. Law (1986) |
| 1973 | Golden Globe | Golden Globes, USA | Best Supporting Actress - Television | The Partridge Family (1970) |
Source:
IMDb
,
Wikipedia